Photos by Anthony Jinson
This story originally appeared in the May 2023 issue of COMO Magazine.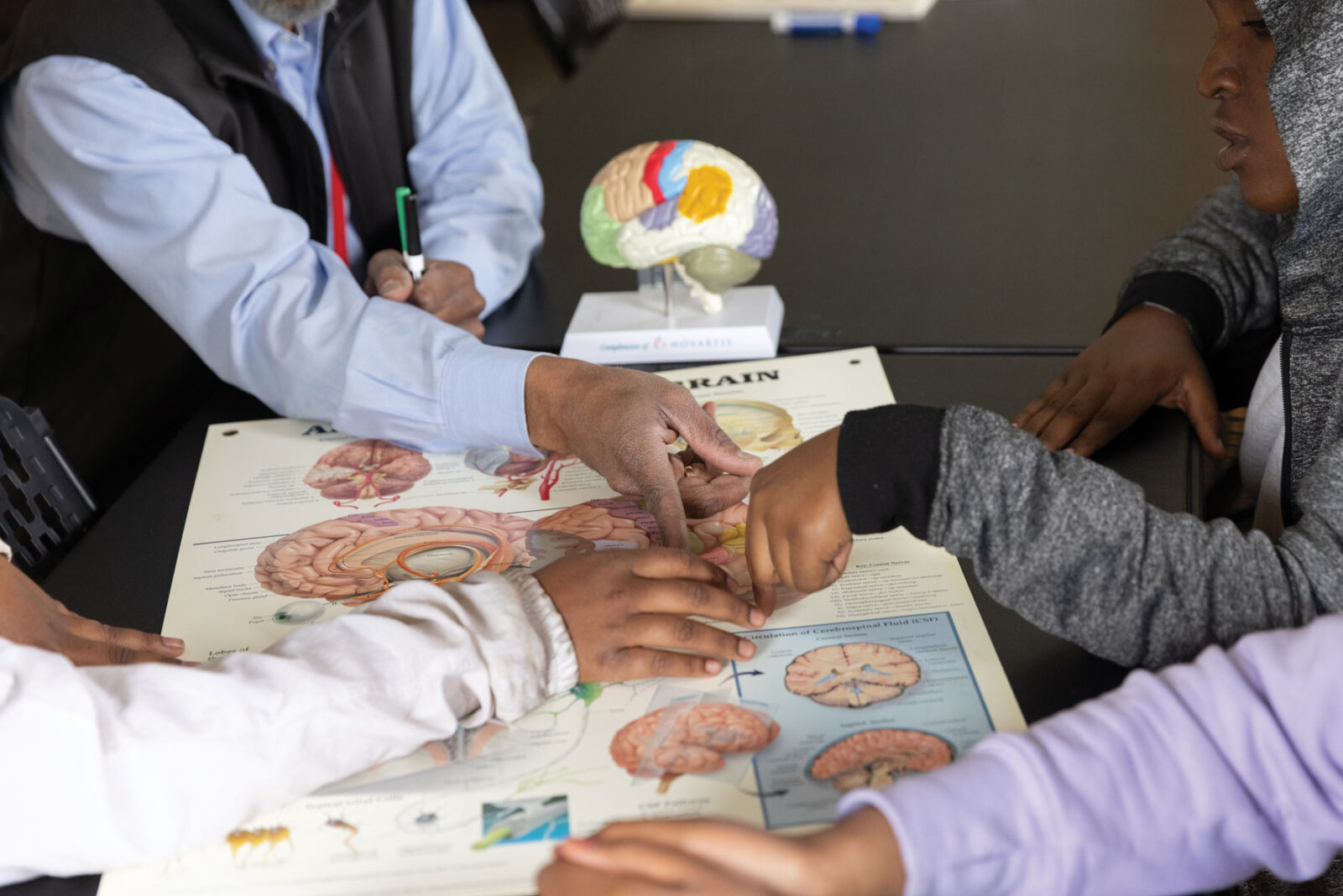 The CALEB Science Club shows kids what their future can be by learning alongside Mizzou undergrads and medical school students.
The Bible tells the story of Old Testament heroes Caleb and Joshua as two of the 12 spies dispatched to Canaan by Moses to see if it was the Promised Land. Ten spies returned, frightened that the people occupying Canaan would slay them in battle. Only Caleb and Joshua believed God would deliver them safely into that land of milk and honey. When everyone else turned away in fear, God allowed only the believers to enter the land.
Dr. Ellis Ingram, M.D., emeritus senior associate dean at the University of Missouri School of Medicine, is a believer. He believes in his faith in God, the power of science, and the hope of a future made better engaging the curiosity of children for their lifetime. Those tenets compose the roots of CALEB Science Club.
The club sprouted with seeds planted in the mid-1990s when Ellis and Pam Ingram's youngest children were pre-teens and Dr. Ingram pondered the question: "How can you create in children a drive to excel?"
The answer lay with CALEB, which stands for Called to Academic & Leadership Excellence and Building character and confidence. The CALEB project has been serving students of all ages in Columbia well for nearly 30 years.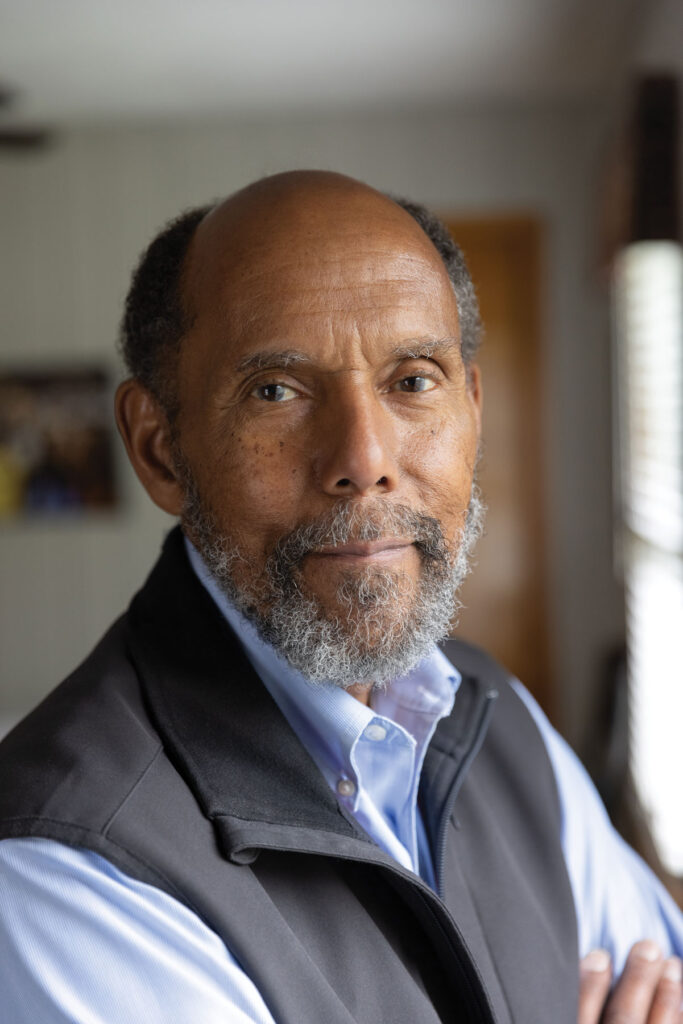 Teach Your Children Well
It was also in the mid-90s that medical schools were transitioning to problem-based curricula. Medical students were asked to work together to solve open-ended problems rather than being lectured to by members of the faculty. Ellis had been on the faculty of Mizzou's medical school for 20 years by that time, and he believed in active learning.
"We gave our two youngest children books on anatomy and invited some of their friends to come over," Dr. Ingram says. "They read them together, asked questions, and started teaching each other what they learned. We wanted to create a culture of aggressive learning and academic excellence in which students are not afraid to ask questions."
In 2001, Dr. Ingram's late wife, Pam, founded Granny's House, a nonprofit organization that gives kids a place to gather from 3-6 p.m., Mondays through Fridays. Although Granny's House is now in a small home on East Worley Street, it occupied two little apartments on Trinity Place for its first 17 years. It also became the place where more children could gather for CALEB meetings.
Students from fifth grade through seniors in high school can participate in interactive programs in science, medicine, and healthcare. CALEB's mission is to "partner with parents, schools, churches, and universities to assist in nurturing a culture of academic and leadership excellence among students of all disciplines leading to the development of mature adults equipped for a lifetime of discovering new resources from learning."
That's a rather robust statement with an extremely ambitious goal. Although parents, schools, churches, and universities play a role, the students themselves bear the major responsibility of leading CALEB.
"We aren't giving kids childish things," Dr. Ingram says. "People would say what we were doing was too advanced for them. But they rise to the challenge. Ten-year-olds can learn something at the same time as medical students learn it."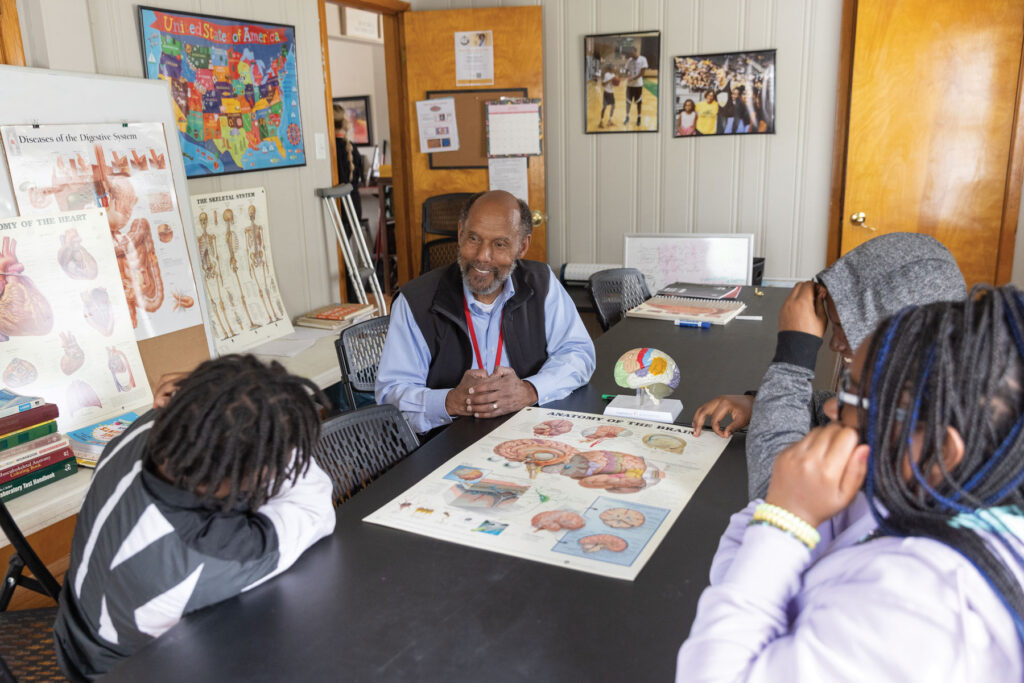 Not Just for Kids
You might think a relationship with Mizzou was inevitable, given Dr. Ingram's role at the medical school. When medical students began learning about CALEB, they started coming to meetings. However, the relocation of many of the club's activities to the Mizzou campus happened somewhat by accident.
The club was scheduled to meet at a local church one Saturday, but a blizzard and a funeral forced the club to look for another space. Dr. Ingram found a place on Mizzou's campus and, as he says, "it just felt right," and it was easy for more medical students to become involved.
"We try to have an environment where mentorship happens," Dr. Ingram says. "Everyone learns science and leadership in the process."
CALEB members can ask medical students to be their mentors. One of those mentors was a student named Laine Young. She's now Dr. Laine Young-Walker, MD, chair of the Department of Psychiatry and associate dean for student programs at Mizzou medical school.
Dr. Young-Walker met Dr. Ingram when she joined a student group, Blacks in Pursuit of Medicine, when she was a freshman at Mizzou. Dr. Ingram was the group's adviser and to Dr. Young-Walker, a rare role model as a Black physician. She was the first in her family to go to college, let alone medical school.
"For me, it was clear that when I met people like Dr. Ingram, who had attained the goal that I wanted, it inspired me to do more. It showed me that I could do it," she says. "So, knowing that about myself, it's obvious that younger kids who can see people who make it into med school — and that's not always easy — know that they can do it."
Dr. Young-Walker says she didn't have an easy route to where she is today, admitting that she struggled with a few courses as an undergraduate but still got into med school.
"I enjoyed being able to be authentic with these young kids and showing them that perfection is not required for reaching your goal. It's determination. It's working as hard as you can," she says. "It's figuring out how you can connect with people, learn more, and be the best that you can be, and not necessarily putting yourself up to be what someone else is, is what will get you there."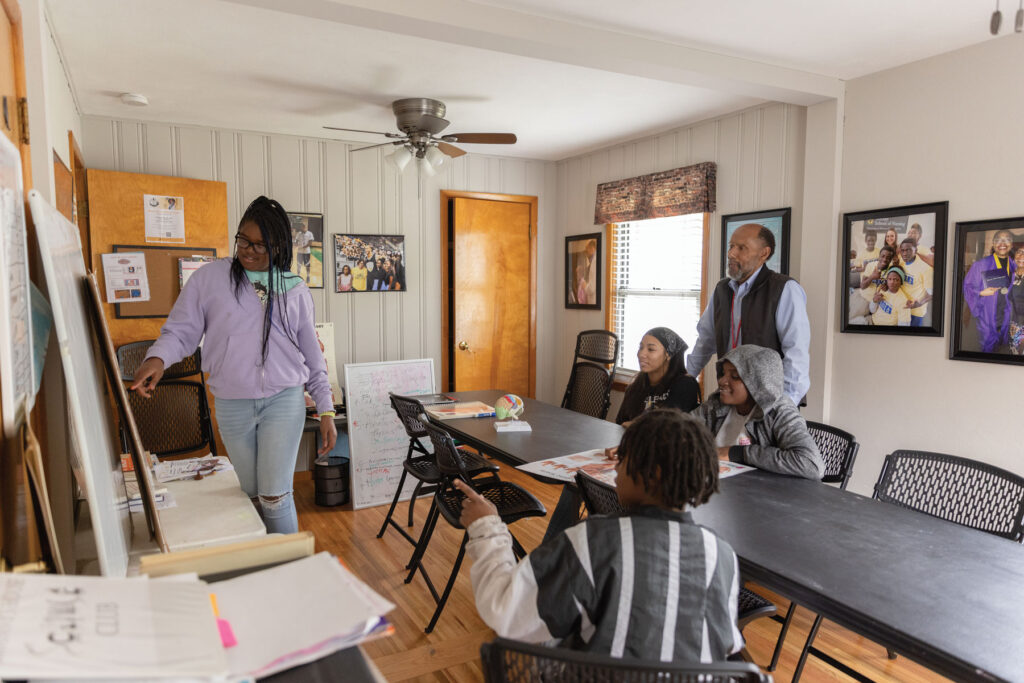 Cultivating the Future
So much of CALEB has been about Dr. Ingram's vision, guidance, and determination. Over the years, he has built partnerships with Columbia Public Schools, Columbia College, Stephens College, and medical schools in Michigan, Texas, and Arizona. In addition, CALEB has started branching out into disciplines other than science and medicine.
"I'd like it to catch on," Dr. Ingram says. "I want others to think, 'Let me do this where I am.'"
A Mizzou medical school alumnus now at the University of Texas Southwestern School of Medicine has launched a similar program and christened it the "Ingram Academy."
"Dr. Ingram came to me and said, 'I want to make sure this is something that outlives me,'" says Dr. Young-Walker. "I want to make sure there's a structure and a system in place so CALEB can continue."
About five years ago, the medical school began assuming more of the coordination of the club. Dr. Young-Walker says it was a good fit since Mizzou already had several pathway programs in place, but nothing that dealt with students as young as fifth grade.
Andrea Simmons, senior program manager for Mizzou MedPrep, coordinates the club's records. She reports that seven academic sessions were held during the current academic year with 56 CALEB participants, and anywhere from seven to 15 undergraduate and medical school mentors participating in each session.
The most recent session on April 1 featured Dr. Annette Joe, MD. She's a radiologist from Detroit and, not coincidentally, Dr. Ingram's sister. CALEB students, undergraduates, and medical school students had hands-on experiences with ultrasound techniques. Then, CALEB students exhibited projects they had been working on since last fall at the first-ever Science Fair Showcase.
Dr. Ingram says that kids gain confidence because of what they learn and the active-learning environment of CALEB. They refuse to be limited and find they aren't intimidated by advanced science courses anymore.
Once they hear Dr. Young-Walker's story, kids may figure out they can achieve lofty goals as their mentors have.
Expect the Unexpected
Students in at least the fifth grade can learn more about CALEB Science Club and register to join from the Granny's House website. Students can also view virtual session playbacks for some previous programs.
Dr. Ingram remains the heart and soul of CALEB, always seeking feedback and programming that can cultivate kids' academic and leadership capabilities — often in unexpected ways.
"We like to teach them things people expect they can't do," he says. "That's how CALEB began, and that's how it will go on."