This story originally appeared in the April 2023 issue of COMO Magazine.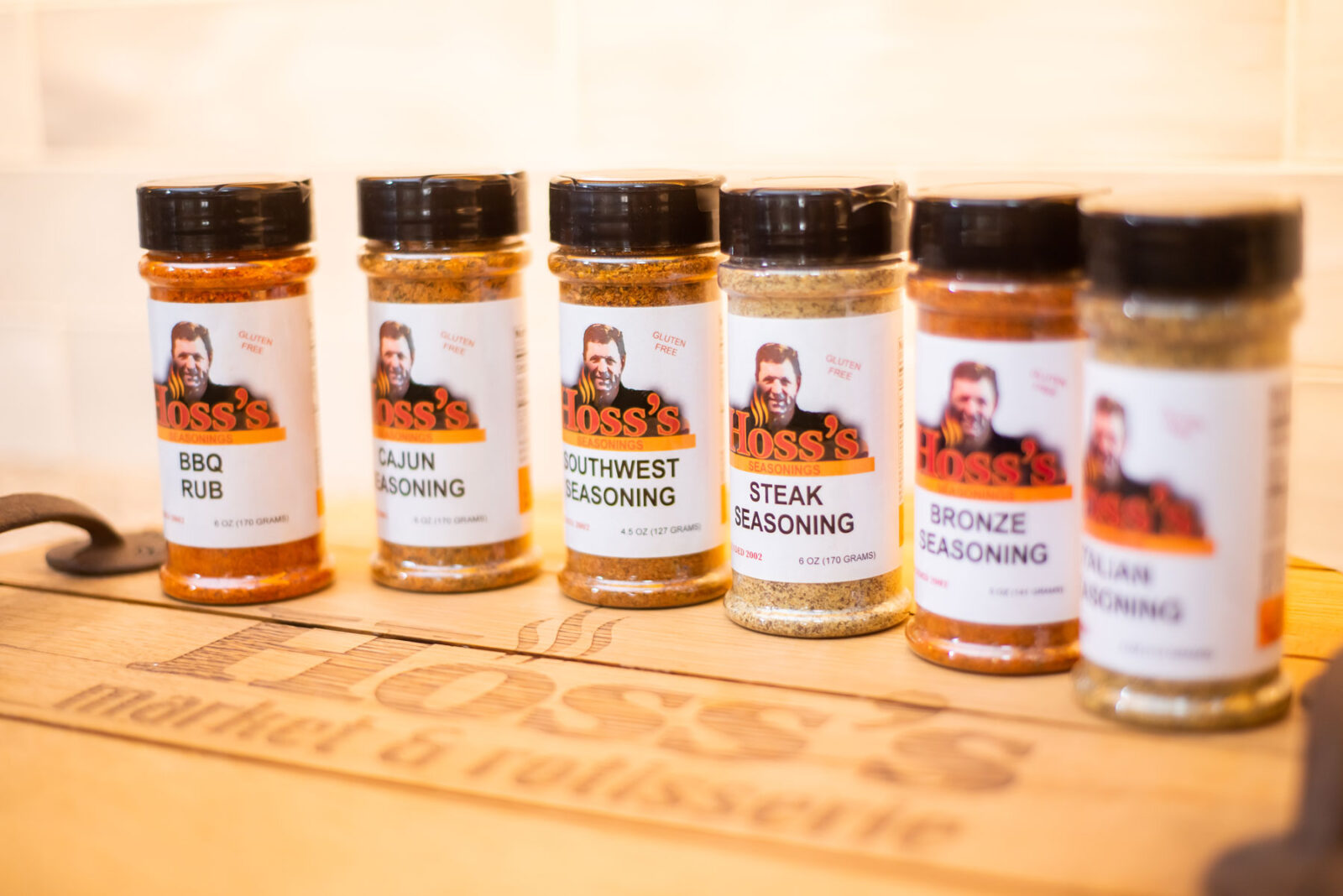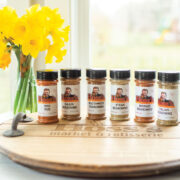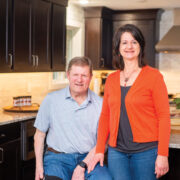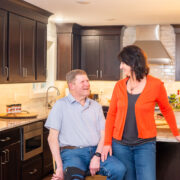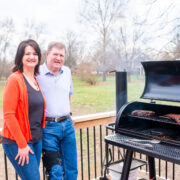 View Gallery
Jim Koetting created secret seasoning blends for every dish.
In one way or another, Jim "Hoss" Koetting and his wife, Trish, have been serving the Columbia community for nearly 40 years. Even though Hoss (a nickname he earned in college), and Trish are both are originally from St. Louis, the two didn't meet until they were enrolled at the University of Missouri and working at Boone Tavern in the 80's, then owned by Dick Walls.
The couple continued to work for Walls Restaurant Group for a number of years, putting down roots in Columbia. It was an outing during an Easter visit in 2001 to a beloved St. Louis institution, the Smokehouse Market, that inspired a new idea. "Hoss loves the Smokehouse Market," says Trish. "We joke that we send him in with $100 and 10 minutes."
The Smokehouse Market, located in the same building as well-known restaurant, Annie Gunn's, is a family-owned business and popular destination. The market offers a wide range of fresh, smoked and cured meats as well as a variety of gourmet food items, such as cheeses, sauces and spices.
It was after that visit that Trish and Hoss agreed a similar concept would go over well in their hometown of Columbia — and they were right.
"At the time we had two small kids, and we were working way too many hours to be working for someone else," says Trish.
In September 2002, the Koettings opened Hoss's Market and Rotisserie, which, over the next nearly 20 years, evolved into the much-loved deli, gourmet market, restaurant and caterer it is today.
Additionally, Hoss's Market worked to support local farmers and producers while offering a wide selection of high-quality products. Hoss's customers rave about the friendly, knowledgeable staff and delicious food, and over the years Hoss and Trish established themselves as a significant part of the Columbia community.
In July 2022, due to health complications, Hoss and Trish made the tough decision to sell Hoss's Market to local restaurateurs Ben Hamrah and Amanda Elliot, owners of Peachtree Catering and Beet Box.
"It was a difficult decision to make, but we sold them everything but our seasoning recipes," says Trish. "Hoss created them himself."
Trish says that when they first opened Hoss's Market, Hoss had trouble finding the right combinations of spices that could be versatile enough to be used in a wide variety of recipes and applications.
Using his years of cooking experience, and a bit of trial and error, Hoss perfected six proprietary seasoning blends that can be used for cooking and smoking nearly any food and are also sold for retail.
"The original recipes are in Hoss's head," laughs Trish. "I don't know what the blends are to be honest — he's the chef in the family."
Trish says, "One of my favorites is the bronze seasoning — it is just a little spicey and so delicious. We use it on salmon, snapper, shrimp — any kind of seafood and you don't need sauce or anything."
Hoss's Seasonings are a gluten-free, Missouri-made product that have gained a reputation for their high-quality and unique flavor profiles. "Up until about a year half ago we bottled them in the store! I would walk in, and Hoss would be up to his elbows in seasoning," she laughs, adding that the spices are now made and bottled by a company in St. Louis.
Varieties can also be purchased online at www.seasoningsbyhoss.com and at four retail outlets around Columbia including Pierpont General Store located just outside Columbia, Talulah's Kitchen and Home in downtown Columbia's The District, Crane's Country Store in Williamsburg and a recent new addition, Steele's Custom Meats in Jefferson City.
"The Hoss's Market customers are huge followers of the seasoning — if someone orders them online locally, they get a door drop instead of paying shipping," says Trish.
The new website launched last summer, offering customers outside of Columbia a way to purchase the beloved seasonings. "The website has beautiful photos, thanks to a little help from LG Patterson, who was one of my college roommates."
Plans for the future involve the addition of a blog to the website called, "Cookin' With Hoss" that will include recipes and cooking tips. Additionally, the couple are in the process of taking their line of spices into a large retail chain that will remain anonymous at this time.
"It's all about the volume," says Hoss, sharing that they hope to also be selling Hoss's Seasonings at a retailer at the Lake of Ozarks and in Rocheport very soon.
In addition to the new website, Hoss's Seasonings can be found on Facebook and Twitter for the latest updates and information.