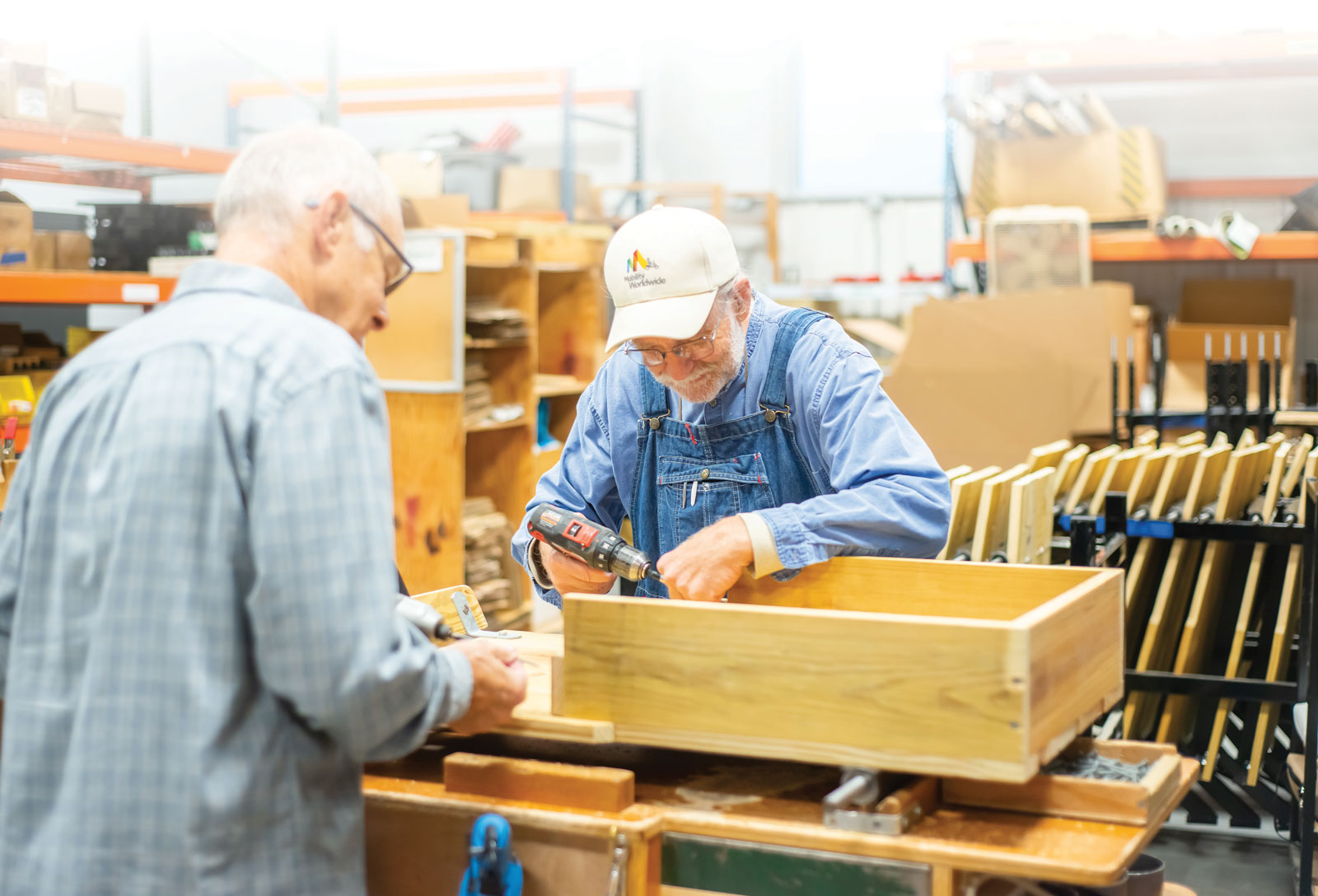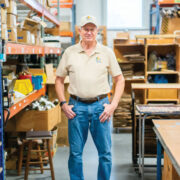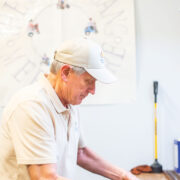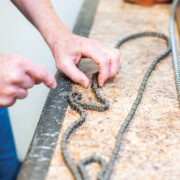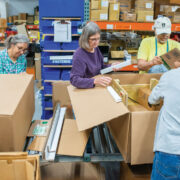 View Gallery
Mobility Worldwide empowers people around the globe who are unable to walk by giving the gift of mobility.
Missionary Larry Mills was changed by what he saw during a trip to Africa in 1994: A woman crawling through the grass carrying her child on her back because she was unable to walk. He reached out to his friend and fellow missionary, the Reverend Mel West, to share the great need he saw for a mode of transportation for people with mobility issues. Reverend West, in turn, worked with Earl Miner, a designer, and the first mobility cart prototype was built and put to the test only one year later.
Today these sturdy, three-wheeled wooden carts are distributed worldwide to those disabled by polio, birth defects, land mines, and other conditions. The carts give users the ability to navigate difficult terrain found in developing areas of the world.
Although the carts are now made in 21 affiliate locations across the United States, Mobility Worldwide got its start in a 9,000-square-foot warehouse on Heriford Road in northeast Columbia. In 2000, with the help of local donations and volunteers, Reverend West set up a production, receiving, and shipping facility to assemble and ship carts to various areas of need around the world.
Last year Mobility Worldwide opened a new 12,500-square-foot facility at 4825 E. Meyer Industrial Drive in south Columbia, built by Coil Construction. The new building, named the Mel and Barbara West Cart Center, has a mission to eliminate immobility worldwide.
"It's amazing how these carts changes lives — lifting someone out of the dirt, off the ground and giving them a sense of pride," says Gary Moreau, executive director since 2013. "Their self-esteem is raised and that is what is really special about it. These carts create a way for people with mobility issues to sustain themselves. They can get around and be a businessperson or find work to support their family."
Gary started at Mobility Worldwide as a volunteer in 2004. "I was just the guy who cut the chain for the carts — it comes in 100-foot spools," he laughs.
Over the years, more than 20,000 carts have been built in Columbia and distributed completely free at the request of front-line, established, and responsible agencies who work in the geographic areas of need for the kinds of mobility that the carts provide.
"We have shipped to 106 countries. We put the un-assembled cart in a box and they can be shipped pretty much anywhere in the world," Gary says.
With a goal of 50 carts per week built in Columbia in 2022, Gary says Mobility Worldwide is always seeking additional volunteers to help assemble.
"Our volunteers really enjoy doing this, it is very rewarding. While it is mostly seniors and retirees, we also have shifts for younger people — we can work with your schedule," he says.
There are four types of carts available: The standard large crank mobility cart, the pull cart for those who do not have the upper-body strength to use the hand crank, the small crank mobility card and mini-mart kit. All are made with treated wood and include box of tools and reassembly photo instructions with a cost of $350 each to produce.
Mobility Worldwide is a nonprofit organization relying on volunteers and donations. Their annual fundraiser, Craft Beer and Carts, is held mid-summer in partnership with Rotaract, with next year's date scheduled for Sunday, July 16, 2023.
The event is held at the MU Health Care Pavilion and includes live music, local breweries and food trucks. Sponsorships are available at varying levels, including a cart sponsorship opportunity.
"For a $350 donation you or your organization gets a cart to decorate – it's a lot of fun. After the event, we break the decorated carts down and ship them to Kenya. Once they are delivered, we take a photo of the person who received the cart, which we then give back to the sponsor. We sold 115 carts last year!" Gary says.
Mobility Worldwide recently joined the Heart of Missouri United Way's Give 5 – a newly created social program that matches innovative volunteer opportunities with retired (or almost retired) baby boomers ages 60+ who live in Boone County. Each Give 5 Class meets 8:30 a.m. – 4:30 p.m., once a week for five weeks, visiting more than 20 nonprofits over the course of the program to introduce potential volunteers to opportunities that are available in the community.
For more information, to make a donation, or to volunteer, visit mobilityworldwide.org/affiliates/missouri-columbia, email [email protected] or call 573-886-7877.