It's Not a Catwalk, It's a Dogwalk
Photos by Chris Padgett
Event photos by Kathleen Duncan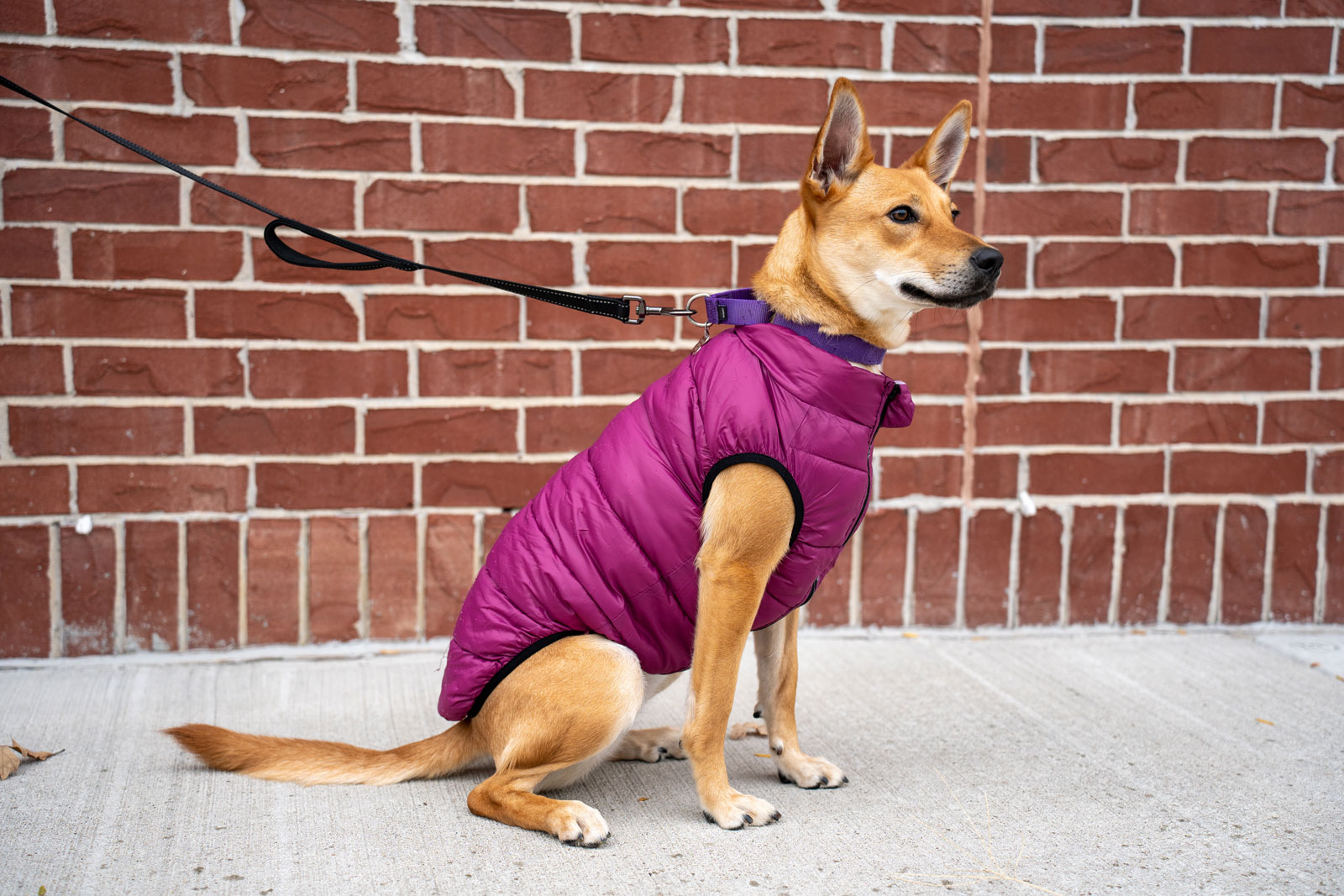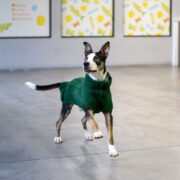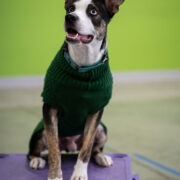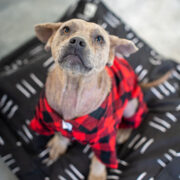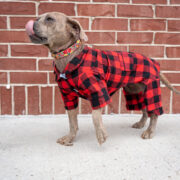 View Gallery
Couture canines strut their stuff at Pawject Runway, an upcoming fundraiser for Unchained Melodies Dog Rescue.
Flashing lights dance over the runway while energetic music pumps through loudspeakers. 
The audience whispers about what the newest collection will hold before a hush sweeps through the room—the first model has stepped onto the catwalk. She is breathtaking, she is gorgeous, she is… a dog.
Seeing our four-legged friends in a fashion show would be shocking at Paris Fashion Week, but not at Pawject Runway.
A fundraiser for Unchained Melodies Dog Rescue, Pawject Runway is a take on the world of high fashion. After COVID-19 displaced plans for last year's show, Pawject Runway will be back December 1 at Bur Oak Brewing Company.
"It's just this big, festive event," Melody Whitworth, founder and managing director of Unchained Melodies Dog Rescue, says. "It raises money for our organization and people get to meet some of our dogs."
Watching pups strut their stuff while wearing outfits sponsored by Lizzi & Rocco's Natural Pet Market or handmade garments is the main event, but Pawject Runway has more to offer attendees.
"We have swag bags that go with every ticket, " Melody says. "They're usually very nice reusable bags filled with around $50 worth of things — coupons, gifts, treats for dogs, all kinds of things for humans and dogs — and they're very popular."
Pawject Runway attendees can peruse plenty of goods at the event or before the show starts at the Maker's Market, a collection of local artisans selling their wares.
"[Pawject Runway] is right before Christmas and everybody's got those last-minute gifts they want to get," Melody laughs. "So why not have it be a one-of-a-kind gift from a local maker?"
To top it off, ticketholders can enjoy treats and beverage offerings from Bur Oak Brewing Company.
"We do it a little differently every year so it doesn't get stale," Melody says. "We've had buffets, a candy bar, a full chocolate bar, and one year we had mini pies!"
Furry Trendsetters Steal the Show
"Gosh, I think this might be our 10th year," Melody says. "We started out with twelve people at the old record store. The first few years, we really wanted to make it just like a fashion show. We had somebody come in and do hair and makeup [for the human models] but as it progressed, we realized that people were really just into watching the dogs in their outfits." It's hard to fault anyone for that, as the adorable models will walk down the catwalk.
"People love to hear about the dogs," Melody says. "It's huge for us to bring people into the fold of what we do, so it's amazing to get the opportunity to talk about our mission statement.
"Sometimes, if a dog is getting adopted but I really want it to remain in the fashion show, I'll make a deal with the adopter. Like, 'OK, you can adopt him, but you have to bring him back for the show!'" she laughs.
Though Pawject Runway is intended to help the animals, it helps the people behind the event, too.
"It's a great promotion for the businesses that are involved and everybody who puts something in the swag bag," Melody says. "Now that we've included the Maker's Market, I think it's really beneficial for everybody to meet them and they can promote their own small businesses."
Trotting Down the Runway
Last time Pawject Runway was held, all 150 tickets for the event were sold out and more than $7,000 was raised for Unchained Melodies Dog Rescue. Melody is hoping for big things from this year, too.
"I think a lot of [Pawject Runway's success] has to do with Lizzi & Rocco's and Unchained Melodies — I mean, we are a great team. Whenever we do an event, it's done right," Melody says.
As Pawject Runway continues to grow, Melody hopes to make the event even more enticing to attendees down the line. She mentions the idea of bringing in live performers, saying, "We have so many great live entertainers in Columbia, and we would love to be able to showcase that every year. That's one of my biggest goals." If you'd like to attend Pawject Runway, be aware that you are not alone — tickets will sell quickly. After all, there aren't many fashion shows that allow you to adopt the models!
Get your tickets for Pawject Runway online at tinyurl.com/pawjectrunway.