Honoring COMO's Small Businesses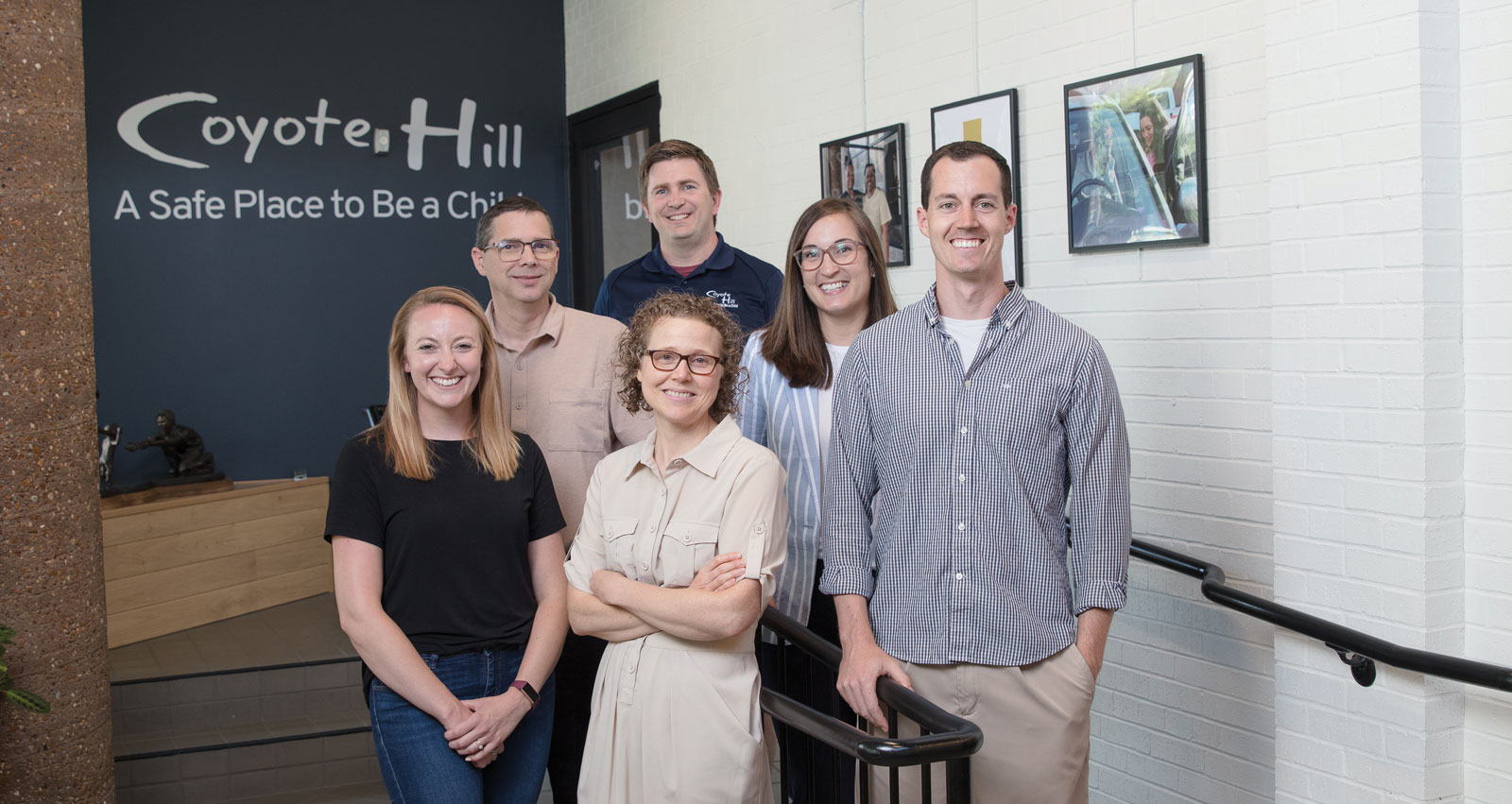 Columbia Chamber of Commerce Small Business Awards Class of 2022.
For more than 30 years, the Columbia Chamber of Commerce has aimed to acknowledge and appreciate vital contributions, economic impact, and cultural influence of small businesses in COMO. 
"Approximately 80% of our Chamber membership, as well as Columbia-based businesses, are comprised of small businesses," says Matt McCormick, President of the Columbia Chamber of Commerce. "They are an important part of the community."
Nominations for the Small Business of the Year award are made by application and letters of recommendation from fellow businesses and local community members. To be considered, a business must be a chamber member in good standing, have less than 25 full-time employees, and been in business since at least Jan. 1, 2020.
A selection committee of past winners and Chamber members curate a final list of the top five candidates. During National Small Business Week in May, each finalist hosts a reception where Chamber members can learn more about their operation. The week culminates with an awards presentation and the announcement of the winner.
The winner receives a plaque, print and digital media coverage, and an invitation to participate in the following year's selection committee.
"This award signifies that a company that has shown growth or sustainability of their business with strong employee relations and a record of giving back to the community," says Matt.
---
Finalist
A2D Events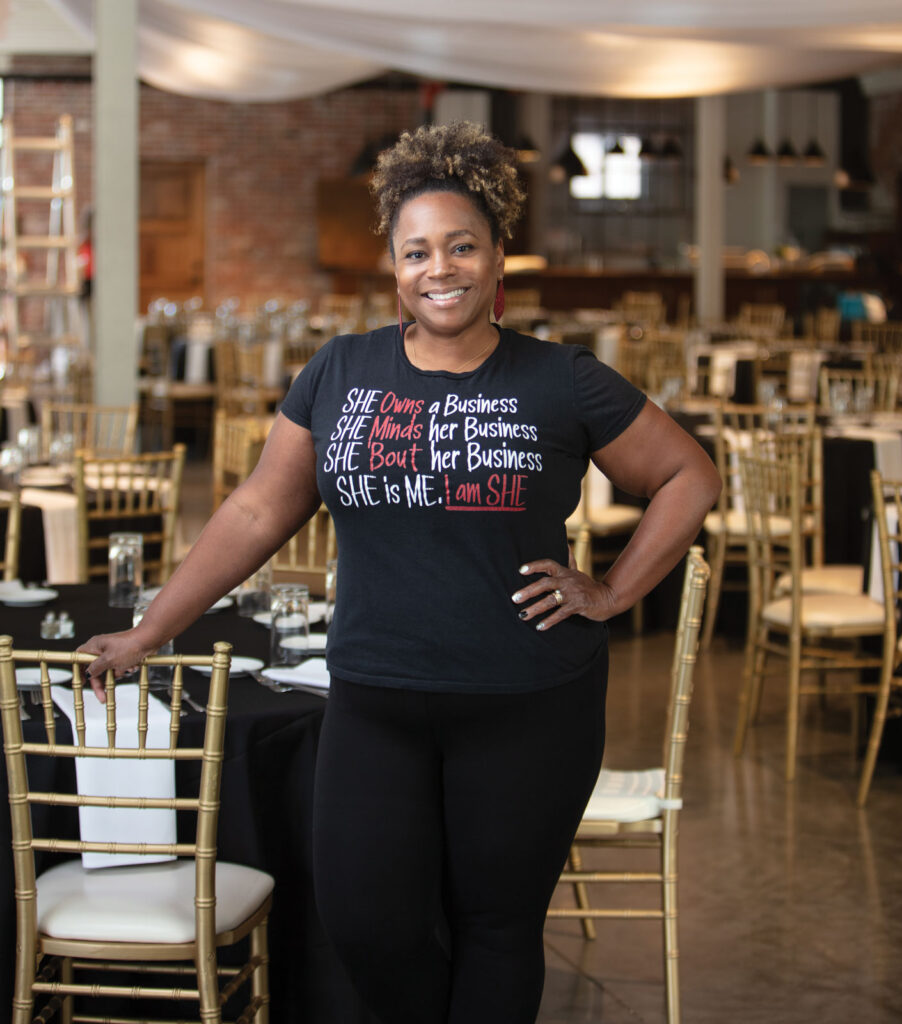 When stay-at-home-mom Adonica Coleman was asked by a friend to plan a surprise birthday party back in 2011, she had no idea it would launch her journey towards business ownership and event planning. 
Today, A2D Events is a full-service event planning company coordinating corporate events such as company meetings, holiday parties, and social events like baby showers and milestone celebrations. Adonica says hiring an event planner provides the support of a team of professionals and relieves the stress that comes with making sure an event is set up to run smoothly.
But events for nonprofit such as galas and golf tournaments are near and dear to Adonica's heart. "I've planned successful fundraisers for local nonprofits including Granny's House, Love Columbia, True North, Christian Fellowship School, and United Way," says Adonica.
"I am also on the board of Bold Academy, Granny's House, and the Columbia Chamber of Commerce. I love being a small business in Columbia and that I get to work with people that I also do community with — helping them with whatever their event goals may be."
Adonica has big plans for the future of A2D Events. She is currently in the process of creating a variety of courses in event planning that she will offer online. "I used to teach the event planning program at Stephens College, but not everyone who wants to be in event planning takes the college route. I'm going to compile the knowledge I learned over the last 10 years and put it out there online," says Adonica.
Being one of the five finalists for the Small Business of the Year Award was a huge honor, shares Adonica. "The experience of that week was amazing and really something I'll never forget. With the help of an amazing family, great friends, and a community that values what I bring, I am always a winner."
---
Finalist
Bloom Bookkeeping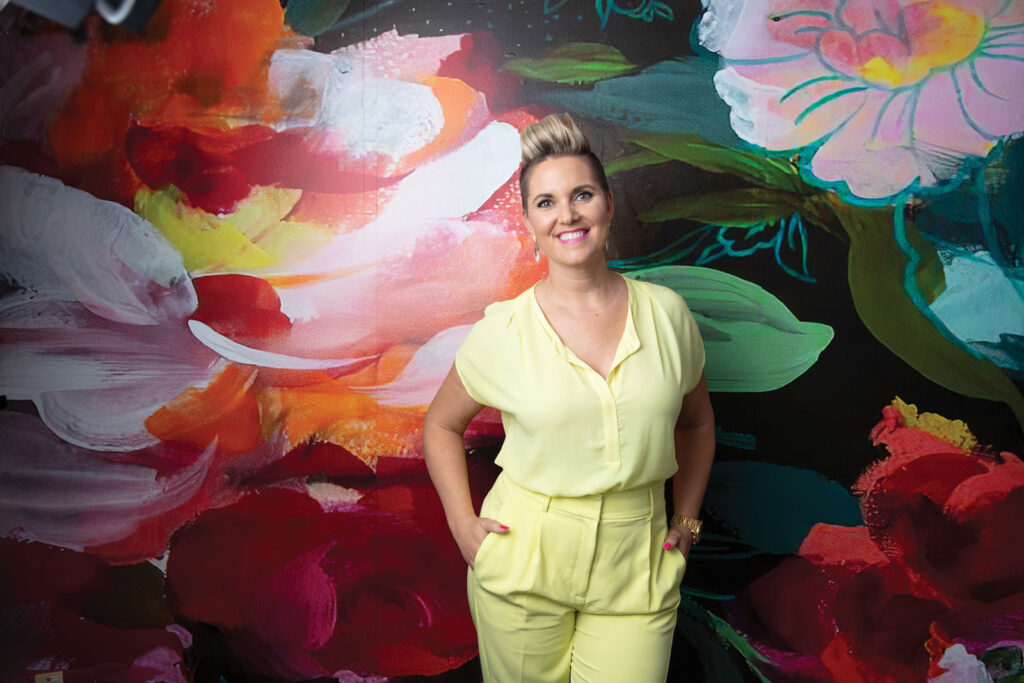 Founder Lara Pieper started Bloom Bookkeeping in 2016 "as a side gig just to help a couple of clients." She soon realized there was a much greater need for bookkeeping services in COMO. 
"When I decided to start the business, I had been let go from my job and finalized my divorce all within a couple of days and it felt like a low time in my life. But instead of focusing on the negatives, I wanted to have it be a life-altering moment. I happened to come across the saying, 'When you're in a dark place, you sometimes tend to think you've been buried. Perhaps you've been planted. Bloom.'"
Bloom Bookkeeping is a boutique bookkeeping firm that offers crucial, customizable bookkeeping services that help small businesses build a solid financial foundation. Services include monthly bookkeeping, financial organization, and QuickBooks 101.
Lara has a Master of Accounting from Columbia College but says it's her marketing degree from MU that sets her apart from other bookkeepers. "I definitely have a creative side which helps me communicate with certain business owners," she says. "I have a lot of creative clients such as Sager Braudis Gallery, and numbers are just not their thing."
Word spread quickly about Bloom Bookkeeping and as her business continued to grow, Lara soon hired three additional bookkeepers to help keep up with new clients.
Partnerships were an integral part of that growth, including local CPA Cheryl Edington. Lara says Cheryl would refer clients looking for bookkeeping to her, and in turn, Lara would refer tax clients to Cheryl.
Getting involved in local organizations like 1 Million Cups, BNI, the Chamber of Commerce, and The District were integral to Lara's success.
"I have always been amazed by the entrepreneurial spirit in Columbia and all the assets in this town to nurture small businesses – and now we are a part of that. Bloom Bookkeeping has helped more than 200 businesses with some piece of the financial puzzle, so to be seen as a part of that community has really helped a lot," says Lara.
"I was very pleased to be selected as one of the finalists for this award. It was a surprise and a huge honor."
Bloom Bookkeeping continues to grow with another location opening in Colorado that Lara's sister will manage.
---
Finalist
House of Brokers Realty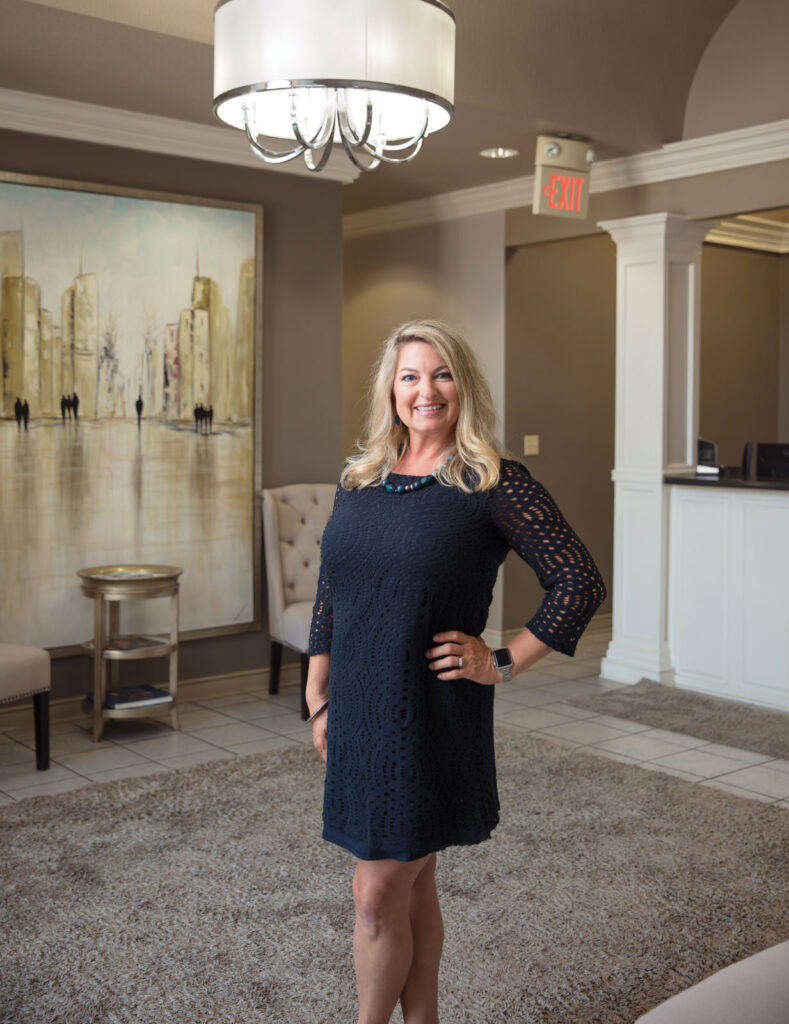 House of Brokers Realty prides itself on being a different kind of brokerage. Originally founded in 1981 by seven women focused on providing a concierge-type experience, House of Brokers currently has 65 real estate agents, almost half of which have their broker's license. 
"A broker is a step above a real estate agent – they have taken additional licensing courses and have a more well-rounded understanding of the real estate space," says Dawn Daly, Director of Operations.
"We offer a very wholesome environment – our culture lends to knowledge and experience. We are teachers, trainers and helpers. For someone who wants to take real estate seriously, we are the choice."
With the company since 1999, Dawn says House of Brokers built their reputation focusing on superior, high-quality service for both their clients and the community.
"It is special to be a part of Columbia's business community, the majority of which is comprised of locally owned, small businesses. We are a hard-working community with big goals – we really rally around each other. It is important to us to be a pillar in the community," says Dawn.
Dawn shares they were shocked and humbled by their nomination for the Chamber of Commerce's Small Business of the Year award. "We were appreciative, and it was a wonderful experience. We like to work really hard behind the scenes without recognition, focusing on providing excellent service. We want the excitement to be for the consumer. What we do for our clients is so much bigger than what we are doing."
House of Brokers supports a variety of volunteer organizations in the community including Pascals Pals, The United Way, Central Missouri Food Bank, and this year's winner Coyote Hill. "I cannot think of a better organization to have been awarded first place. They're amazing," says Dawn.
"Each of our agents volunteer their time and money to an organization that is special to them, and as a brokerage we offer many opportunities collectively so we can give more back to our community."
---
Finalist
Liberty Family Medicine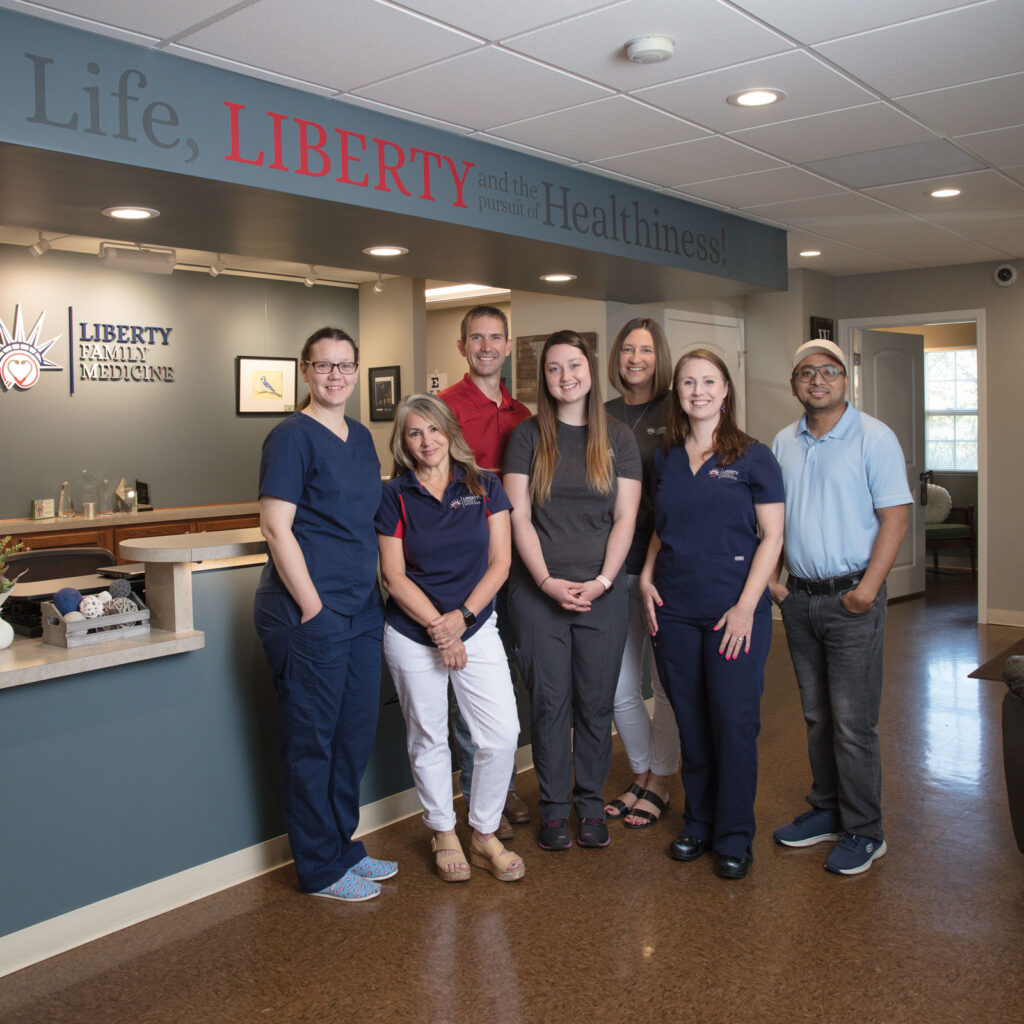 After graduating from medical school at MU and completing the Cox Family Medicine Residency Program in Springfield, Missouri, Dr. Bridget Gruender knew she wanted to offer a different kind of primary medical care to her patients. In 2016, she opened Liberty Family Medicine, the first Direct Primary Care (DPC) clinic in Columbia.
Liberty Family Medicine is a membership-based clinic and for a low monthly fee, patients have unlimited access to their doctor. The clinic does not accept insurance in exchange for the services offered, but rather allows the patient's healthcare experience to be unique and personalized without copays, building a relationship directly between the patient and the physician.
"Our doctors carry approximately 600-800 patients on their panel. This is one-third of the number of patients in a traditional practice — usually 2,000 to 3,000 — so we can really focus on the patient-physician relationship," says Dr. Gruender.
Dr. Gruender and her team can address almost 90% of medical issues, charge no procedural fees, and provide lab work at wholesale prices and dispense generic medications at cost. The clinic offers referrals for cases outside of their scope.
"The focus is on accessibility, keeping wait times for appointments for non-urgent issues three weeks or less, as well as appointments available for the same or next day for acute concerns," says Dr. Gruender.
Dr. Gruender says she and her team at Liberty Family Medical were grateful to be nominated for the Small Business of the Year award.
"Liberty Family Medicine is very active in the small business aspect of Columbia. We believe in the support found through networking in the community — it's what Columbia is all about. To be nominated among so many deserving and hardworking businesses was such an exciting honor. We do what we do because we believe in changing lives with better healthcare, not for recognition, but we are extremely appreciative," says Dr. Gruender.
---
Winner
Coyote Hill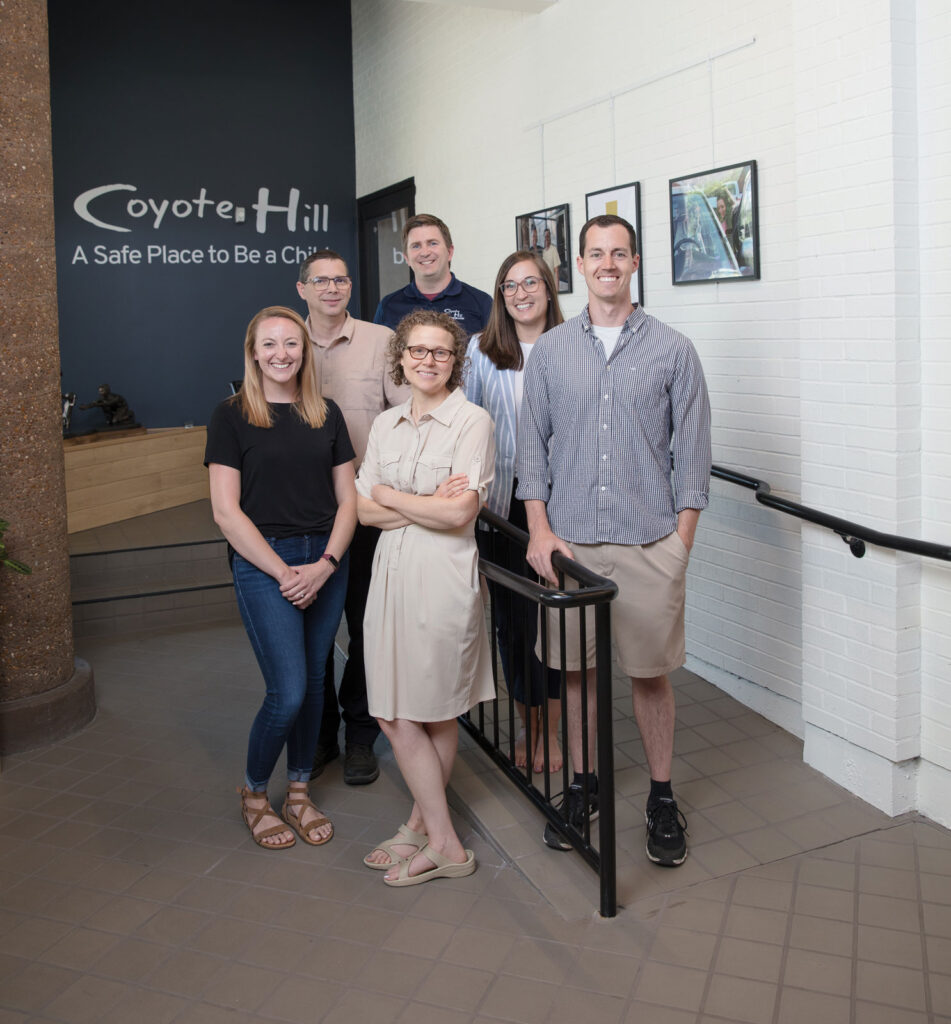 "We were all sitting at a table together at the awards banquet, and I remember hitting Joe's arm and saying 'That's us! We did it!'" remembers Kari Hopkins, Chief Marketing Officer for Coyote Hill.
Working hard to give children stability and safety, Coyote Hill has been providing secure homes and support for foster families, both at their fostering community in Harrisburg and in their licensed foster homes throughout mid-Missouri, for 31 years.
"The generational impact ripples," says Kari. "It's a cycle. We work to heal kids today and change our community tomorrow."
In 1991, founders Larry and Cathy McDaniel recognized the need for a stable environment that was able to address the social, emotional and physical issues of children in the foster care system and launched Coyote Hill from their home.
The donation of a 300-acre property in Harrisburg in 1995 provided the space to build their first foster family home named "Cathy's House" in memory of Cathy McDaniel, who lost her battle with cancer in 1994.
Today, the Harrisburg Coyote Hill location is a foster care community with seven family homes. "They do life together as a community," says Kari. "We provide stable homes and less moves for the children, working to keep siblings together." Larry recently stepped down as Coyote Hill's CEO, but he still runs the company's equine program geared toward foster kids, home-schooled children, and trauma victims.
In 2020 Coyote Hill launched foster care services in COMO including licensing specialists, advocate offices, and free counseling to foster parents and kids, with the mission to bring the support and advocacy to community families across Mid-Missouri.
"This next step aligned with our goal to help foster parents in the community and not just at Coyote Hill. That was the heart of all of our staff for years," shares Kari.
Additionally, Coyote Hill facilitates supervised family visits, a vital step in the reunification of children with their biological family, which is the ultimate goal. "Kids are staying in care too long because there aren't enough caseworkers to handle the visits," says Kari. "We just purchased a home on Moss Street, with the help of funding from Veterans United, where we can hold the visits. The more visits that happen, the faster they can be reunified."
"During National Small Business Week, we reached the milestone of supporting more than 100 families across Missouri. We celebrated by delivering goody boxes to each one," says Kari. "Winning Small Business of the Year means we are counted as peers among the businesses who have won in the past and that means a lot. We have always strived to operate with excellence, and it feels like it was recognized this year."
Coyote Hill is almost 100% supported by donations from the community, local churches, and businesses, with no state or federal funding.
"It's an amazing program," Kari says. "The personal growth and healing as a result of the counseling and support services we provide has been instrumental for these kids."