2022 20 under 40: Lauren Karr
Photo by Charles Bruce III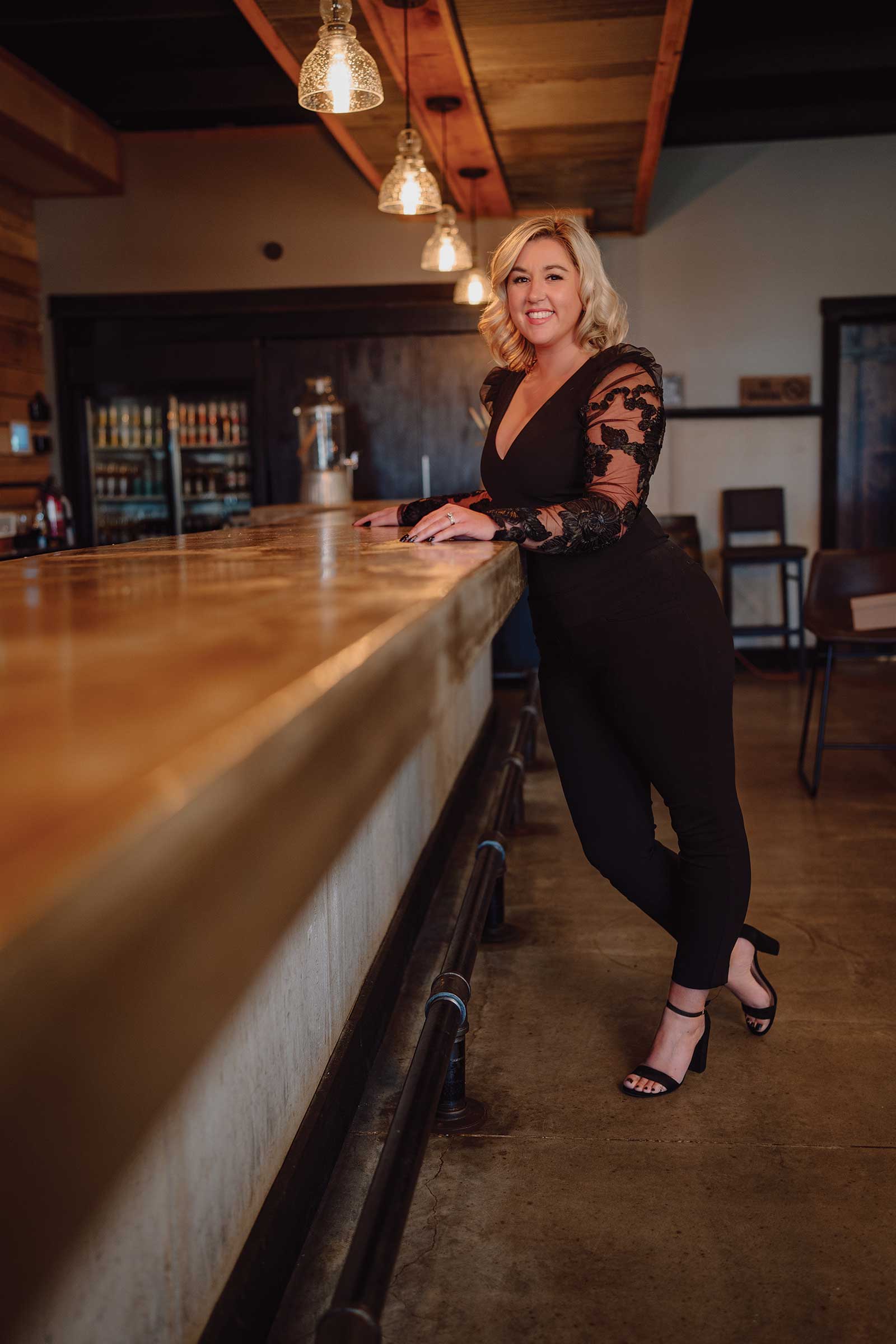 Director of Marketing Success, Veterans United Home Loans
Age: 37
When Lauren was a little girl, she wanted to be an actress.
Her dream was to move to New York and perform on Broadway before moving on to TV. During high school, she decided to focus on the next best thing — TV news and radio. She spent her college years moonlighting as Larissa on Y107 and working as a student reporter at KOMU. She co-anchored the morning show before eventually joining Veterans United Home Loans and becoming their director of marketing success.
Lauren spends most of her days interacting with the marketing department, where she coordinates with partners in New York, Los Angeles, Seattle, and more. One of her main roles is running a nationwide sweepstakes with VU's partners at realtor.com.
"It's a fast-paced job with a lot of moving pieces," says Lauren. "I love traveling to New York to educate our partners about the VA loan. I love hopping up to Iowa to meet the latest sweepstakes winner. And above all, I love that more veterans and service members own their own homes than they did 10 years ago."
In addition to marketing and helping veterans, Lauren is passionate about cancer research. After her mom was diagnosed with breast cancer in 2013, she joined the Susan G. Komen Race for the Cure board as the PR chair for two years. "The year leading up to the race was always long, but the energy in the early morning hours of race day gave me life," Lauren says.
Cancer hit even closer to home when her son was diagnosed with leukemia in 2018. Since then, Lauren has been an advocate for pediatric cancer awareness. "Knowing only 4% of cancer research funds go to pediatric cancer, I've made it known these kids deserve #MoreThan4," Lauren says.
When there was a shortage of a common chemotherapy drug used on children in July of 2019, Lauren reached out to her journalism friends across the country to share the story. By her son's next monthly visit, the chemo was available again.
"I've seen Lauren go through unimaginable pain in her personal life," says Joy Ahern, senior staff attorney at VU. "Through it all, Lauren always kept her priorities in line, and she never stopped caring about the people around her."
Fun Fact: Lauren was part of a small group who named the John Warner Middle School.