2022 20 under 40: Corrina Smith
Photo by Charles Bruce III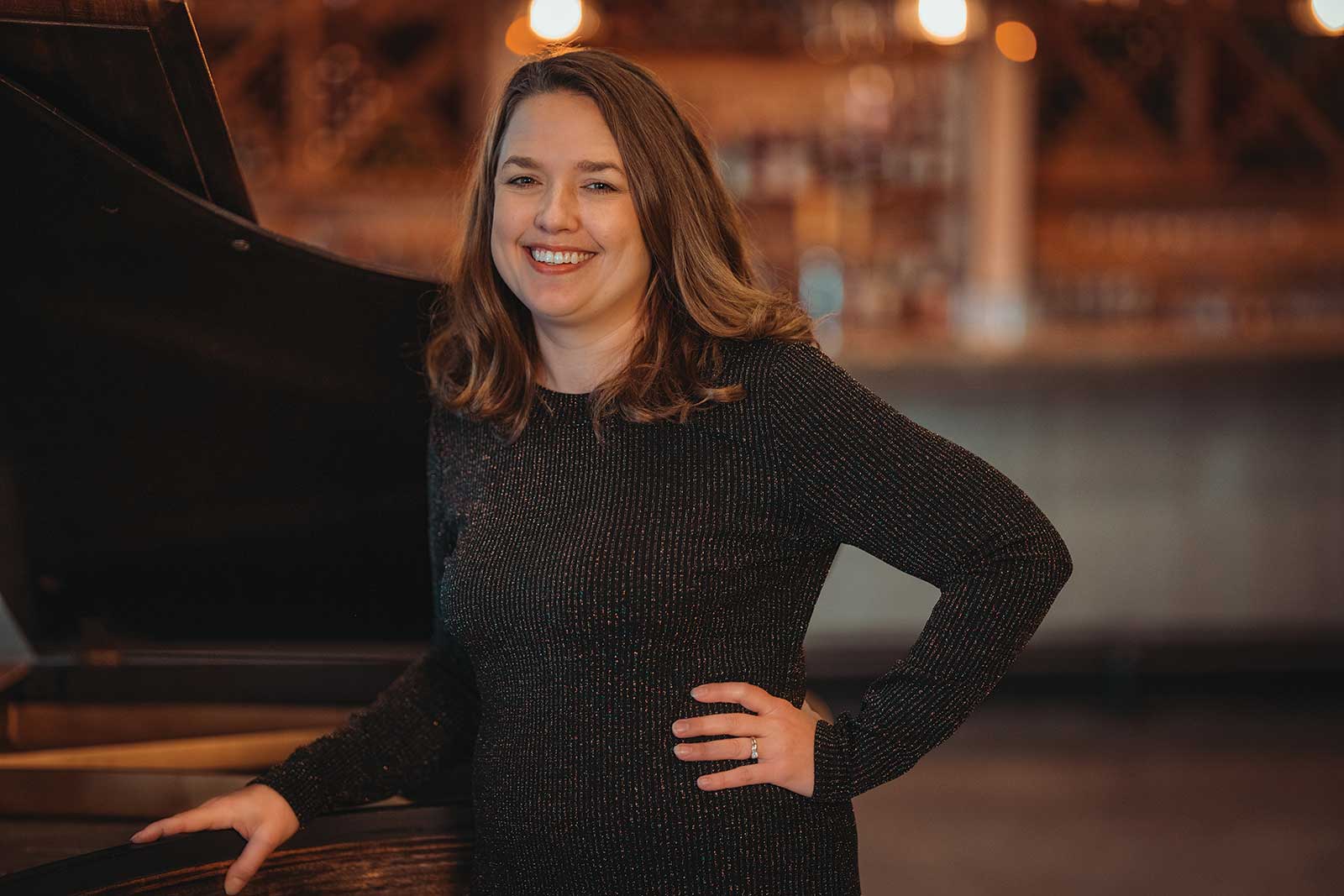 Executive Director, Columbia Farmers Market
Age: 38
C
orrina works with farmers in their 70s that can run circles around her. It's their passion and dedication for food and local agriculture that keeps her going.
As executive director of the Columbia Farmers Market, Corrina Smith's Saturday mornings start bright and early, getting to the market at 6 a.m., ensuring that everything is ready when the 8 a.m. opening bell rings.
"Coordinating Saturdays is a large chunk of my job, cultivating the ambiance we all love," Corrina says. "It's a fast paced and high energy morning!"
During the week, Corrina works behind the computer managing the market's programs, accounting, grants, vendor inquiries, marketing, and more. During the summer, she plans their annual farm-to-table fundraiser, goes out on farm inspections, and oversees the weekday markets. During the winter months, she's attending and presenting at conferences, running the winter market, and planning for the upcoming season.
"As a member- and vendor-owned and managed farmers market, it's also my role to ensure that our 80-plus members have everything they need to be successful," Corrina adds. "I'm responsible for processing their applications, collecting permits, and assigning their stalls at market."
The market has grown and expanded significantly over the past few years. Vendors' sales have nearly doubled since Corrina became the executive director, going from $1.1 million in 2012 to $2.2 million in 2019 and 2020. By the fall of 2021, they'd already had more than 109,000 customers, breaking all their records.
According to Corrina, much of this growth can be attributed to the buildout of Clary-Shy Park, home to Columbia's Agriculture Park and the MU Health Care Pavilion. "The pavilion has been a game-changer for our market," she says. "As a result of this growth, we were named the No. 1 farmers market in the nation for the Midwest and Missouri by the American Farmland Trust. I'm still in a bit of shock!"
Although the numbers are impressive in themselves, Corrina's leadership has helped the market grow in clout, too.
"Columbia Farmers Market is one of the things that defines our town," says Bill Polansky, executive director of the Columbia Center for Urban Agriculture. "Under Corrina's leadership, the market has flourished. Her passion and commitment to local foods and support for Mid-Missouri's farmers is unmatched." 
Fun Fact: Corinna was born and raised as a vegetarian, but then she married a butcher. She's no longer a vegetarian.