Support for Entrepreneurs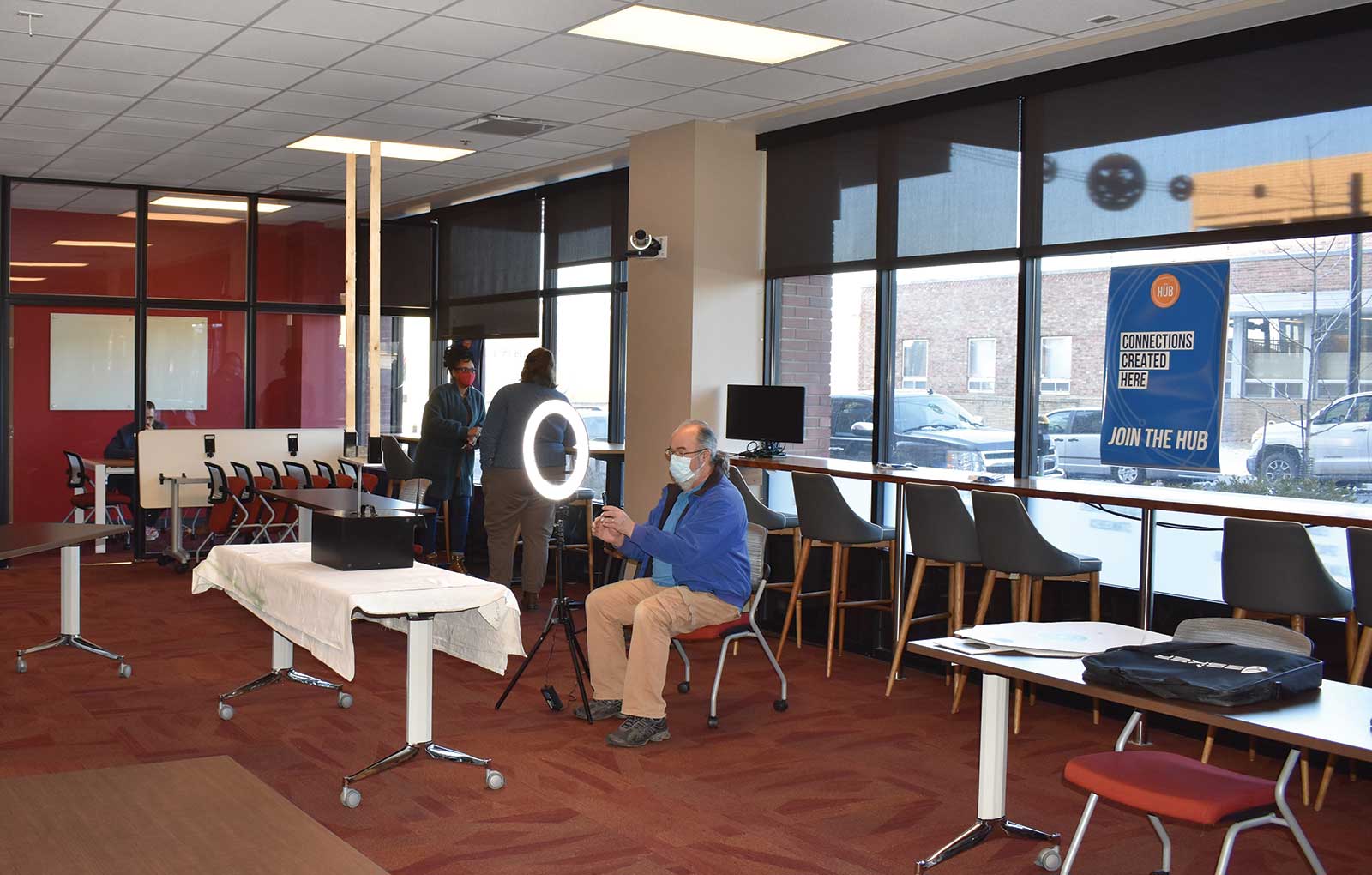 A few of the resources REDI offers to help entrepreneurs grow their startup businesses.
Regional Economic Development Inc., also known as REDI, has worked to benefit the Columbia and Boone County community for more than 30 years. But many people still ask, "What is REDI?"
REDI is a local collaboration of the City of Columbia, Boone County, the University of Missouri, local businesses, organizations, educational institutions, municipalities, service agencies, and more. The REDI collaboration works to create jobs for the residents of Columbia and Boone County, boost economic mobility, and sustain a thriving economy. One way REDI does this is by helping entrepreneurs grow startup businesses.
Entrepreneurship
Mid-Missouri offers so many resources for entrepreneurs in all stages, and REDI and the Hub are here to connect those resources to the people and businesses that need them. REDI supports entrepreneurs creating startups as well those who are growing existing small businesses. REDI's free services include consultation with its full-time entrepreneurial coordinator, access to the Hub co-working space, and programming to provide entrepreneurial resources and support to a diverse clientele. REDI supports the region's startup ecosystem and provides offices for the Supplier Diversity Program for Minority and Women-owned Business Enterprises, the Missouri Women's Business Center, the Missouri Procurement Technical Assistance Center, and the Small Business Administration right on-site with REDI and the Hub. REDI also promotes grassroots entrepreneurship programs and is assisting with the Business Loop revitalization, including support on small-scale manufacturing and a shared commercial kitchen.
The Hub
The Hub, first opened in 2012, has been a space for entrepreneurs to work, collaborate, and take advantage of programming provided by REDI. Recently, the Hub, which already benefited from a strong presence of women-owned businesses, has experienced a notable increase in newly formed nonprofit organizations and minority-owned businesses. The recent move of the City's Supplier Diversity Program coordinator to REDI is helping support these minority-owned businesses even more.
Many established Hub clients facing today's challenges are experiencing pivots, needing to radically reassess how their businesses operate and strategize for the future. Hub clients have been reaching out to each other to solve problems, and these connections will help all entrepreneurs as they and their businesses grow.
REDI and the Hub are also helping to support a new coaches' cohort. A group of more than 15 local coaches with a strong history in entrepreneurship have coalesced around the Hub, the Missouri Women's Business Center, and entrepreneurial services on the Mizzou campus. The goal of the coaches' cohort is to provide one-to-one coaching for startup businesses here in Mid-Missouri. The coaches can turn to each other for help and can pool resources among the many organizations they serve and represent.
The Hub is always looking for new clients, from solopreneurs who are just starting out with a brand-new idea to existing small businesses looking for a second wind. If you're interested in learning more, contact REDI. The REDI team is always ready and willing to answer any questions and help the community learn more about the resources and coaching that REDI and the cohort can provide.
Shared Commercial Kitchen

To work with food-based entrepreneurs in Mid-Missouri, REDI has partnered with The Loop to create CoMo Cooks, a shared commercial kitchen at MU North. The kitchen is health department– and fire department–certified and ready for cooks, caterers, bakers, food truck operators, or anyone who is ready to transition beyond their own kitchens to large-scale, commercial production.
CoMo Cooks helps food-based entrepreneurs succeed regardless of background, income, or status. It provides an accessible, inclusive, and affordable kitchen space that is available on a sliding fee scale. REDI and The Loop CID support these entrepreneurs with business coaching, shared branding, pop-ups, and other promotions.
Podcast Room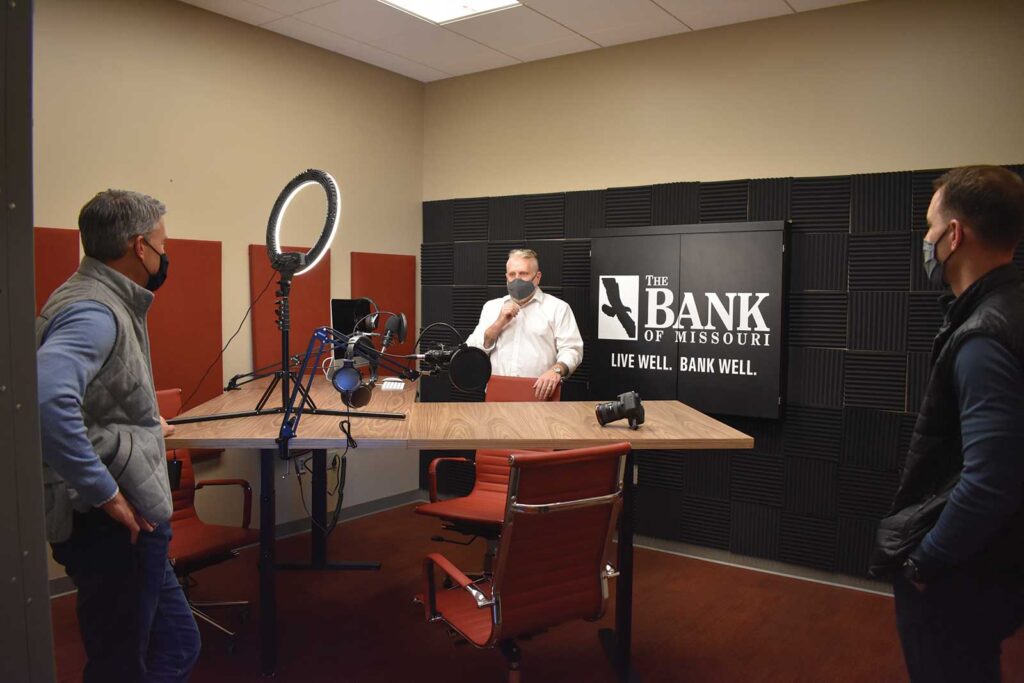 REDI has also worked with The Bank of Missouri to create a podcast and streaming studio at REDI's offices on Walnut Street. The podcast room is equipped to record podcasts or other narrative audio projects, as well as stream video for Twitch or YouTube. Many startups feel this is a smart way to invest in content creation for their business and one that will pay dividends moving forward. The podcast room is available for community use. Contact REDI to learn more or book a time to use the studio.
REDI's mission spelled out 30 years ago is still the focus of REDI's work today: Increase economic opportunities, maintain our community's superior quality of life, recruit new businesses, retain existing business and assist with expansion, and support new business startups. Today, REDI's free services for entrepreneurs are more important than ever. To learn more about the shared commercial kitchen and podcast room, or how REDI can support your ideas and help launch your startup, contact REDI's entrepreneurship coordinator Jay Sparks at 573-441-5546 or [email protected]