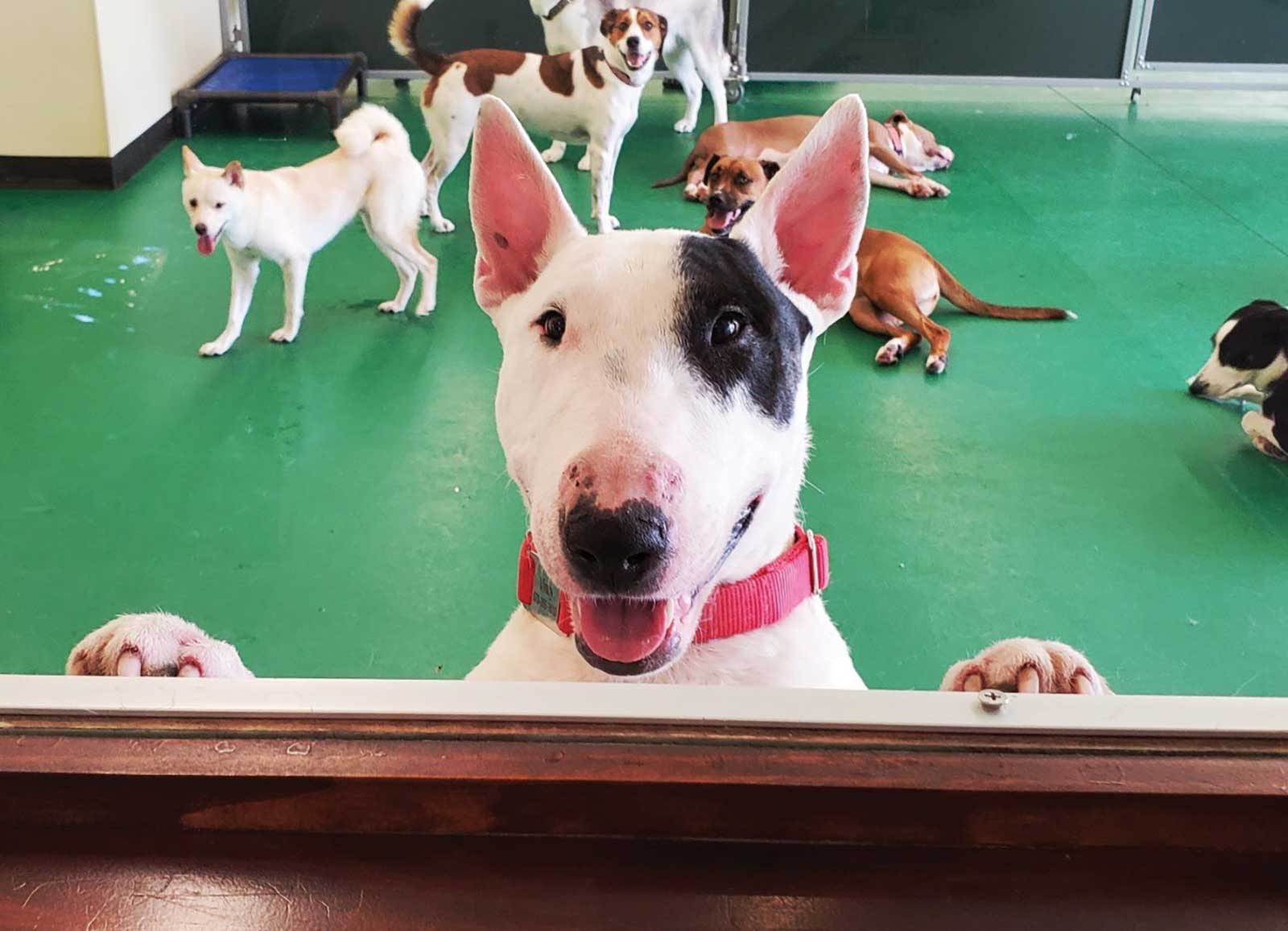 Finding the perfect boarding house for your furry friend isn't as hard it may seem. Here are some things to consider before your next vacation.
When people go out of town, they often like to leave their pets with someone they know. However, since this isn't always possible, animal boarding houses provide great alternative options. But how does one make a wise choice and leave their furry friend with a boarding house that will give their pet the attention they need?
Becky Henson, owner of Dog Daze Playcare, says, "There's no one size fits all . . . it's just what fits for your dog."
Though her dog-centered business started in 2012, Becky has extensive experience with boarding multiple dogs and dealing with their various needs and personalities. She believes that the best thing for her clients is that their dogs "are socialized, which means when they're young, they're taken off the home property and interact with strange places, strange people, strange dogs . . . They just learn how to deal with new [situations]."
Becky emphasizes that dogs who haven't been anywhere or haven't been heavily socialized with people and other dogs can be stressed in a new place.
"We encourage that, if they're going to board for any length of time, you bring them and have them look around," she says.
When a customer goes to a boarding house, they should look for certain signs of quality.
Jacob Brummet, co-owner of Creekside Pet Center, says, "When you come into our lobby, you can see almost everything. There are windows everywhere. We will do a tour at the drop of a hat. A lot of places won't show where the dog goes, and to me, that's huge."
In addition to being able to see everything, Jacob believes that cleanliness is an essential element in a boarding house. With the ongoing COVID-19 pandemic, sanitation can be a concern to pet owners. When the virus first hit, Jacob's facility already had stringent policies in place to slow the spread of any bacteria pets may bring in.
Jacob says: "Think of [our business] as a kid's daycare. They're always nose-to-nose and sharing everything, so bacteria and viruses have always been our big [concern]. When all this started, we didn't have to scramble for anything. Our air is filtered — it's like a hospital."
With great pleasure, Jacob adds, "While everyone is scrambling to buy and start using [cleaners], we've been cleaning for five years."
However, pets with extreme medical needs may need more than just cleanliness. When this is the case, Dr. Elizabeth Hussey, owner of Horton Animal Hospital, offers options for pet owners.
"I think where veterinarian boarding is especially good is if you have an older dog who is not actively sick, but they may not eat very well and get themselves dehydrated," Elizabeth says. "In the veterinarian situation, our technicians are trained to monitor the health of the animal . . . We have the opportunity to intervene. We can do a lot of things other boarders would not have available to them."
There's usually an option for whatever a pet needs. With a little research, an owner can find the perfect boarding house that can meet their animal friend's needs. Since Columbia contains a plethora of animal boarding houses, going out of town isn't as hard as it may seem.