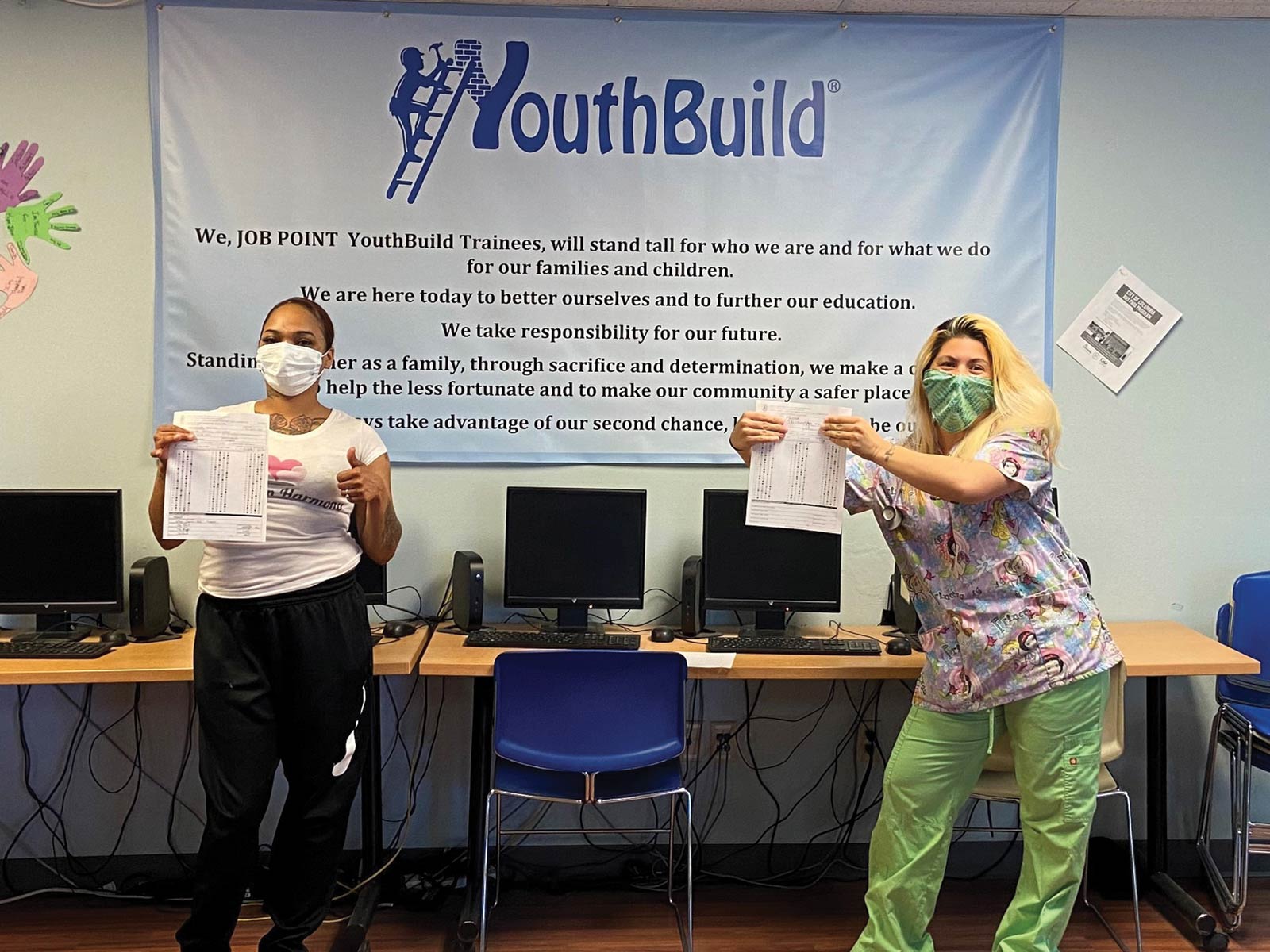 Meet the class of 2020 for the Small Business of the Year Award, powering their way through a pandemic while keeping their shine.
Every year, the Columbia Chamber of Commerce honors businesses of 25 employees or fewer for their success and overall impact on the community through its Small Business of the Year Award. This year, despite the pandemic, brought in an impressive class of finalists. 
Chamber members nominate businesses that then complete a comprehensive application. Six judges rate the applications, then meet to select the top five and the award recipient. Chad Massman, the Chamber's director of membership, says there were nearly 70 nominees, about of which 50 submitted applications.
"The pandemic put a damper on what is usually a well-attended recognition event for the finalists," Chad says. "We had only a small, socially distanced event at The Roof. The finalists usually hold events at their businesses and make presentations to 100 or 150 people," he says. "This year, most people had to attend via Zoom."
But Chad says the pandemic didn't put a damper on the quantity of applications or the quality of the class of 2020. Those, he says, were as impressive as ever. But, you can see for yourself.
Finalist:
Just Jeff's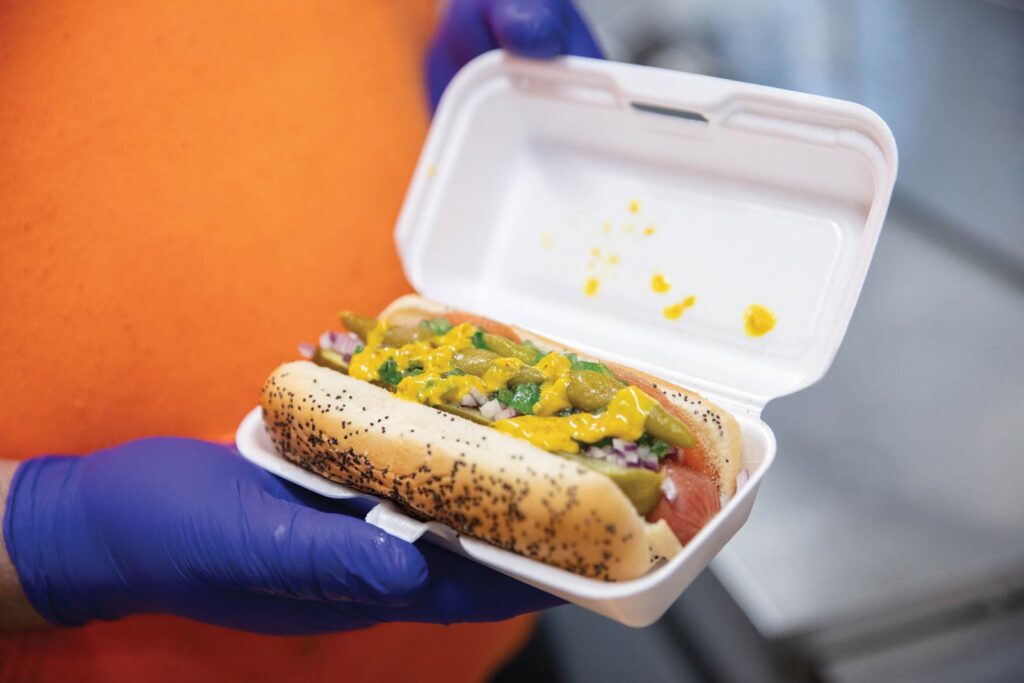 It started with a guy and a cart selling hot dogs on MU's campus. Fast forward seven years, and Jeff and Nicole Spencer have two full restaurant locations and two hot dog carts.
"When I started serving hot dogs from a cart on campus, I never thought we would be where we are today," says Jeff. "It made for a great small business that really changed our lives."
Within two years, Just Jeff's opened its first location on the Business Loop. Nicknamed the "Dog House," it offers drive-through, walk-up, and patio seating and is managed by their daughter, Kayla Rice. In June 2019, the company opened a dine-in and drive-through location on East Green Meadows Road.
The Loop location was uniquely suited to operate during the pandemic, so Just Jeff's temporarily closed the Green Meadows restaurant and consolidated employees. This location was reopened in July.
"We're really lucky, because we have the best customer base in the world," Jeff says. "We haven't taken the hit some restaurants have."
The restaurants are open Tuesdays through Saturdays from 10 a.m. to 3 p.m., and that makes it a great place to work. They use the carts to cater occasions ranging from weddings and birthdays to business events. Jeff says they run a clean operation, proudly stating they haven't had a health violation in their seven-year history.
What was Jeff's reaction when he was told Just Jeff's was a finalist for this award?
"It's crazy, because we've been doing small business parties for years for the award nominees. Then, they tell us we're finalists," Jeff says. "I actually cried!"
---
Finalist:
Restoration Chiropractic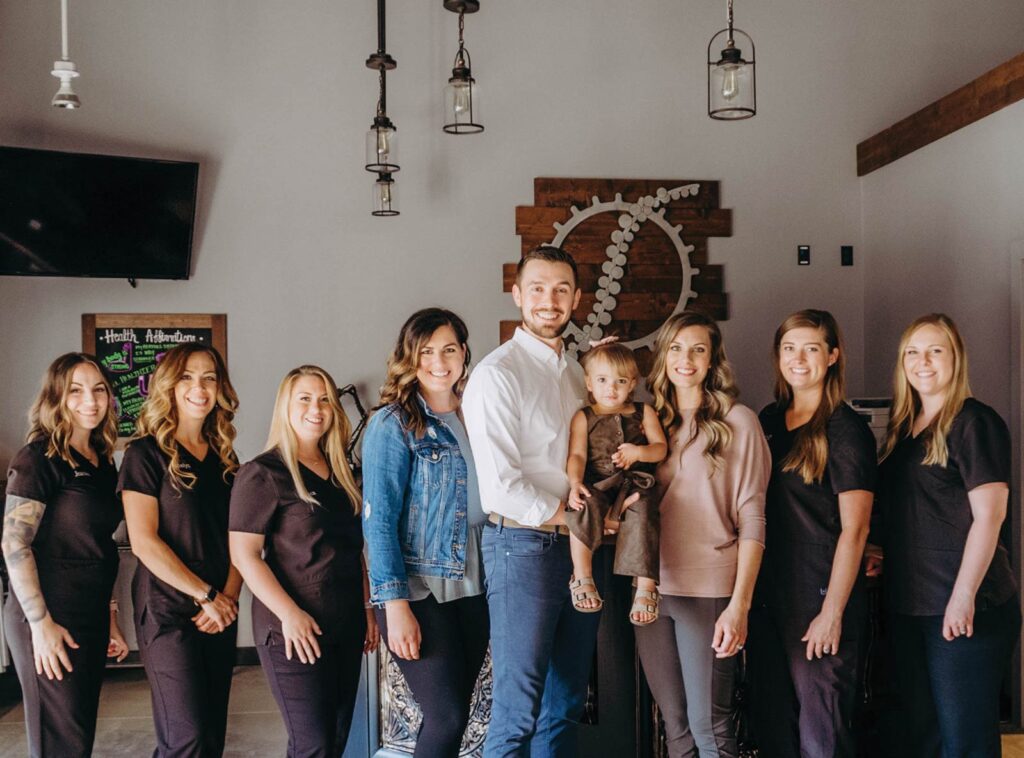 Taylor Sirois grew up in chiropractic medicine. His grandfather and parents were all chiropractors in Salem, Missouri. Taylor knew the preventive benefits of chiropractic treatment, and he never dreamed of being anything else.
Taylor met his wife and business partner, Leah, in St. Louis while he was attending Logan University College of Chiropractic, and she was a chemical engineer. While doing his residency at Colorado's largest chiropractic office, Taylor was exposed to techniques and technology not available in his family's small-town practice.
"We are committed to keeping people healthy naturally," Taylor says. "Our vision was to build one of the largest chiropractic practices in Missouri. We've done that by providing quality care, using state-of-the-art technology, educating our patients and our community, and building a team that truly loves and cares for people."
In four years, Taylor and Leah did just that. With a focus on preventative care, education, and technology, including thermographic imaging, Restoration Chiropractic has two doctors and seven staff treating up to three generations of families. Despite the pandemic, the company doubled its office size in 2020 and is preparing to recruit more doctors and staff.
"Initially, we took a huge hit of 40% to 50% with the stay-at-home order. However, we treat people from infants to the elderly, so we've been diligent in taking precautions to keep our patients and our staff safe so they feel comfortable coming back," Taylor says.
Taylor calls the award "such a cool honor" and not just for them.
"We've had family, friends, banks, patients, staff, and others who had faith in us and our vision," Taylor says. This recognition also highlights the people who helped get us here."
---
Finalist:
PedNet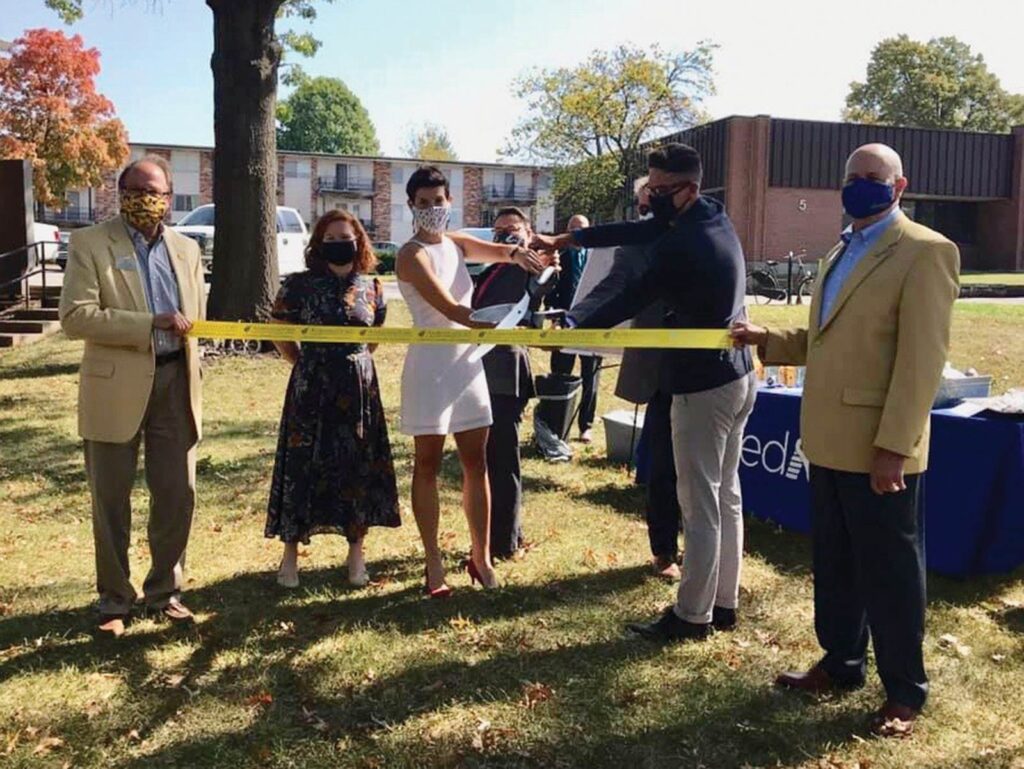 PedNet has been working to make getting around Columbia more equitable for everyone for 20 years.
The Pedestrian and Pedaling Network was launched by a founder who had traveled the world and noticed the benefits of having a connected network of streets, sidewalks, and trails that allowed people riding bikes, walking, and using wheelchairs to move about the community freely.
"We had a lot of evolution over time," says Lawrence Simonson, PedNet's chief strategy officer. "We've moved from our initial recreational impact to something much broader in scope."
PedNet is a nonprofit advocacy organization supported by memberships, donations, grants, and paid consulting services. Among the events PedNet organizes is the annual Bike, Walk & Wheel Week, and it partners with Ragtag Cinema for the Velo Vini Vici bike and wine-tasting event celebrating women on bikes.
In 2018, PedNet joined three other transportation advocacy organizations to form Missourians for Responsible Transportation. MRT brings together rural and urban communities and grassroots organizations to advocate at the state level for a safe, fiscally responsible, and equitable transportation system.
Lawrence says the pandemic hasn't hit PedNet as hard as other businesses, but some of the grants they've relied on in the past aren't available, and donations have declined as contributors are affected. Donations to the nonprofit are always welcome.
Lawrence says being an award finalist is a high point for PedNet.
"Ten years ago, we were faced with the challenge of turning the organization around in nine months or closing our doors," Lawrence says. "We learned on the fly, poured our hearts and souls into it, and created a model nonprofit business."
---
Finalist:
Heart of Missouri CASA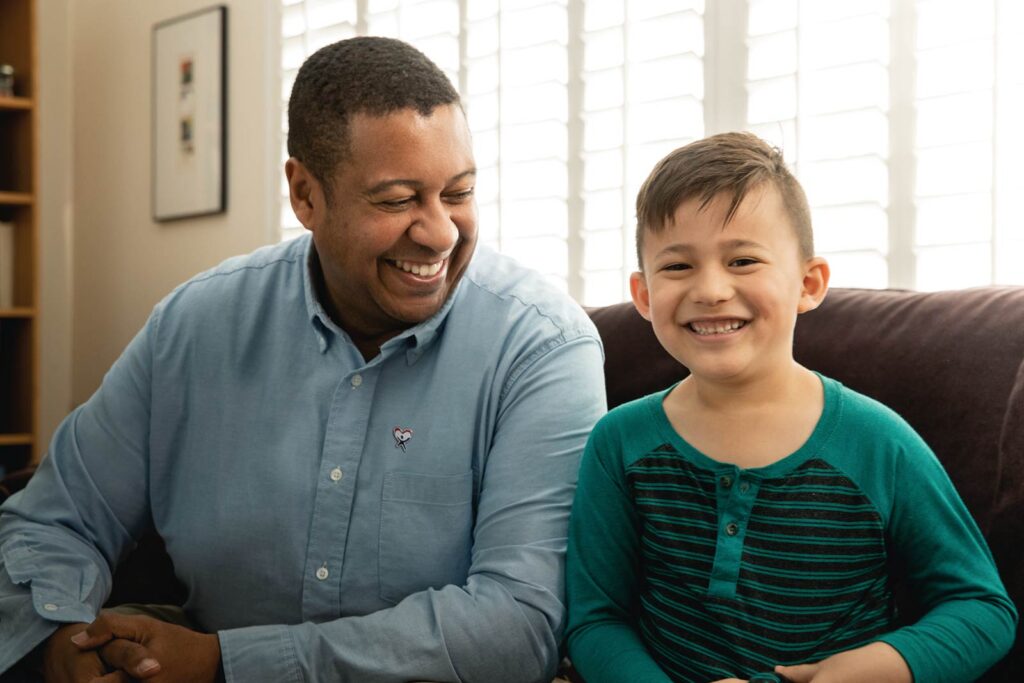 Since 2005, Heart of Missouri Court-Appointed Special Advocate volunteers have been changing the lives of thousands of abused and neglected children in foster care in Boone and Callaway counties. The nonprofit organization trains volunteers to be advocates for kids who need someone speaking up for their best interests amid difficult family situations.
"Our volunteers are from all walks of life," says Kelly Hill, CASA's executive director. "Some are retired and others are still working. Some are stay-at-home parents and others are business owners. Every CASA volunteer needs to be consistent, caring, objective, and strong on follow-through for these kids."
The pandemic has made the work of volunteers challenging. Despite restrictions on in-person visits, half of the 150 active volunteers are spending time with kids in-person. The other half are doing some "creative things to stay in touch virtually with kids," Kelly says.
CASA is always looking for volunteers and holds training sessions for new ones four times a year. They must be 21 or older, have a high school diploma or GED, and pass a background check. They must be committed to spending at least two years in the role and devoting eight to 10 hours a month. People can also donate money to the nonprofit.
Kelly says being a finalist for this award provides a "huge benefit."
"Our big challenge is always awareness. What CASA does isn't as intuitive as other nonprofit organizations," Kelly says. "This is a well-respected award, and it helps build the recognition that we are a legitimate small nonprofit business in the community."
---
And the Winner Is . . .
Job Point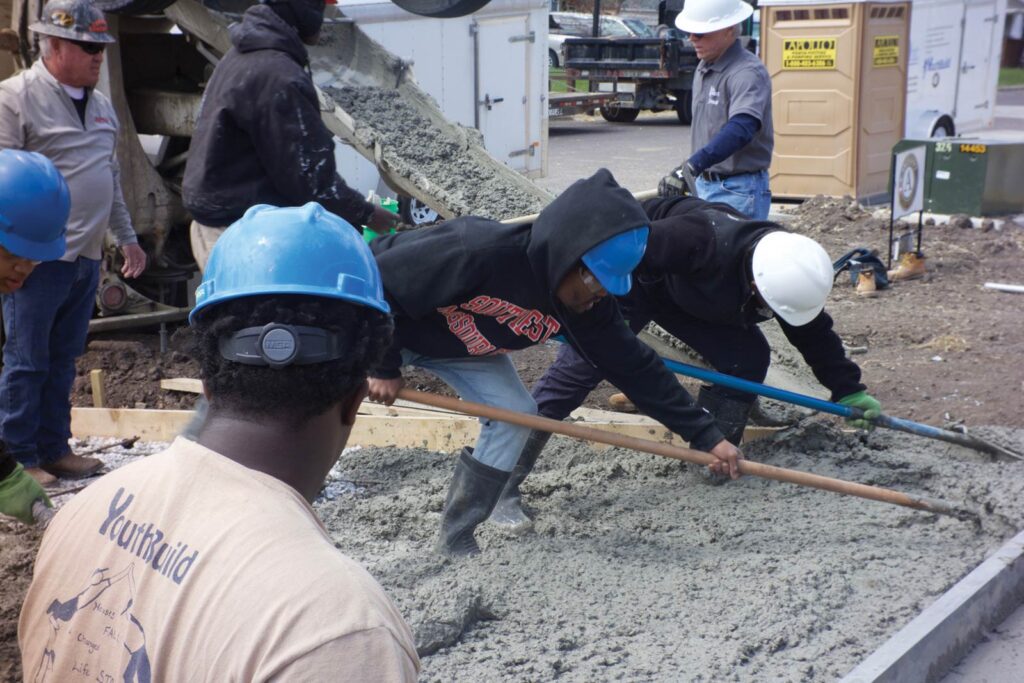 To say that Job Point has come a long way since its founding in 1965 is an understatement.
After having three different names in its first 40 years, the nonprofit was renamed Job Point in 2005 to better align with the organization's mission and services. Job Point educates students and trains clients before helping them find and maintain employment. Most clients have some kind of disability or other economic disadvantage.
"Our work isn't done when we place a client in a job," says Steve Smith, CEO and president. "For them, holding a job is like developing a habit. If we can help them maintain a job for 90 days, they've proven they can hold a job, even if it's not the one they want to do long-term."
The pandemic forced Job Point to make some quick pivots.
"We shut down the program entirely for a few weeks and developed virtual education and training on the fly," Steve says. "We're now taking a hybrid approach. There's more in-person time for clients who need hands-on training, such as in construction. We're providing more Chromebooks to clients, but some have fluid living situations and no internet access, so they come here to work at a safe distance."
Steve describes Job Point's funding model as "complex," combining donations and United Way support with governmental financial support, fees from Missouri Vocational Rehabilitation, and a grant from the U.S. Department of Labor.
Job Point's success can be measured by what it gives back to the community by enhancing the workforce and saving taxpayer dollars. For one thing, criminal recidivism among its applicable clients is half that of local, state, and national averages. Moreover, the annualized wages earned by those clients who last for 90 days or longer in a job exceed Job Point's annual operating budget.
What about being named the 2020 Small Business of the Year?
"It's rewarding and an honor," Steve says. "It's helping us get our name and word out about what we do. That will help us attract more clients and help us build our employer network."