Photos by Keith Borgmeyer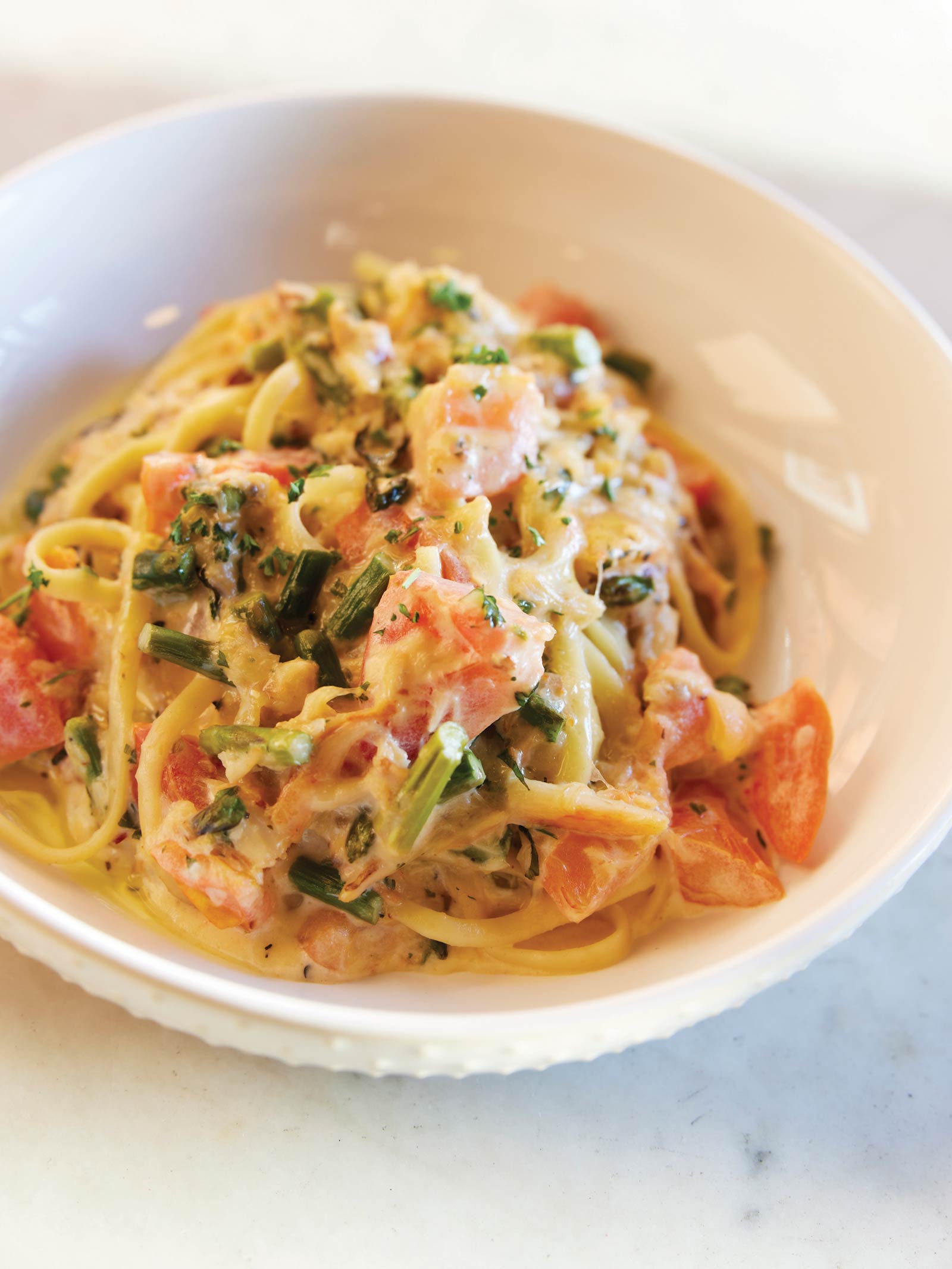 The Pasta Factory continues to thrive after 44 years of serving Italian classics.
If the mere mention of its signature dishes — tortellini with peas and prosciutto, pasta con gambretti, eggplant parmigiano, and so on — doesn't make your mouth begin to water, you're depriving your palate of one of Columbia's longest-standing authentic Italian establishments: The Pasta Factory.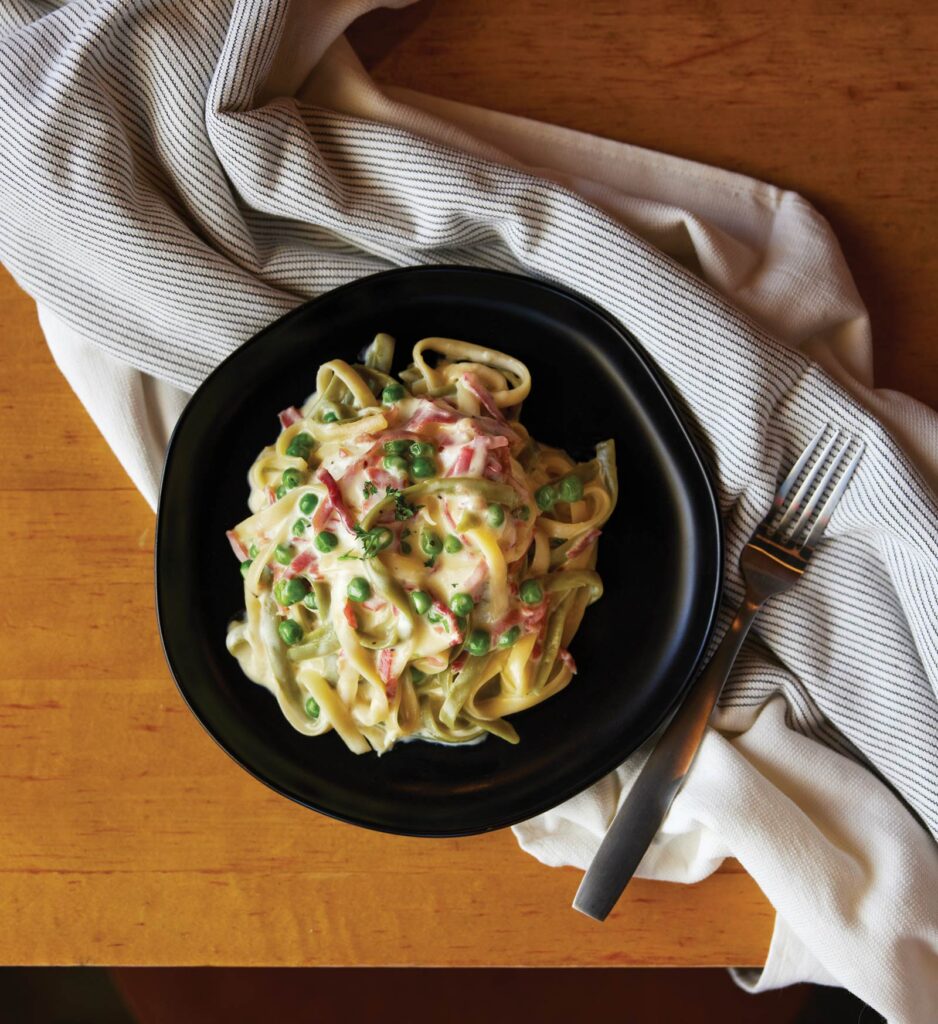 In the Beginning
A Columbia tradition for 44 years, The Pasta Factory originally opened at the Crossroads Shopping Center in 1976, founded by local entrepreneurs Mike Kroenke and Dennis Harper. In 1980, Richard Otto Maly, an MU alumnus and restaurant employee, bought the restaurant and subsequently moved it to its second, downtown location on the corner of Broadway and Hitt.
After renovating and restoring the historic Stephens building built in 1892 by MU graduate E.W. Stephens, the new location offered an eclectic, vintage atmosphere with stained glass, belt-driven ceiling fans, and a New Orleans-style courtyard.
Like many restaurateurs, current owner Jenny Dubinski climbed the proverbial ladder at the restaurant. She started as a hostess while in college in 1986 before working her way to server and then manager. Thanks to the long, late hours and social atmosphere, working in a restaurant can breed romance, and it was at The Pasta Factory that Jenny first met her husband, Jason Dubinski, in 1991.
"We actually met here — he worked in the kitchen when I was a manager," Jenny says laughing. The couple married four years later and, together, bought the restaurant in 2001.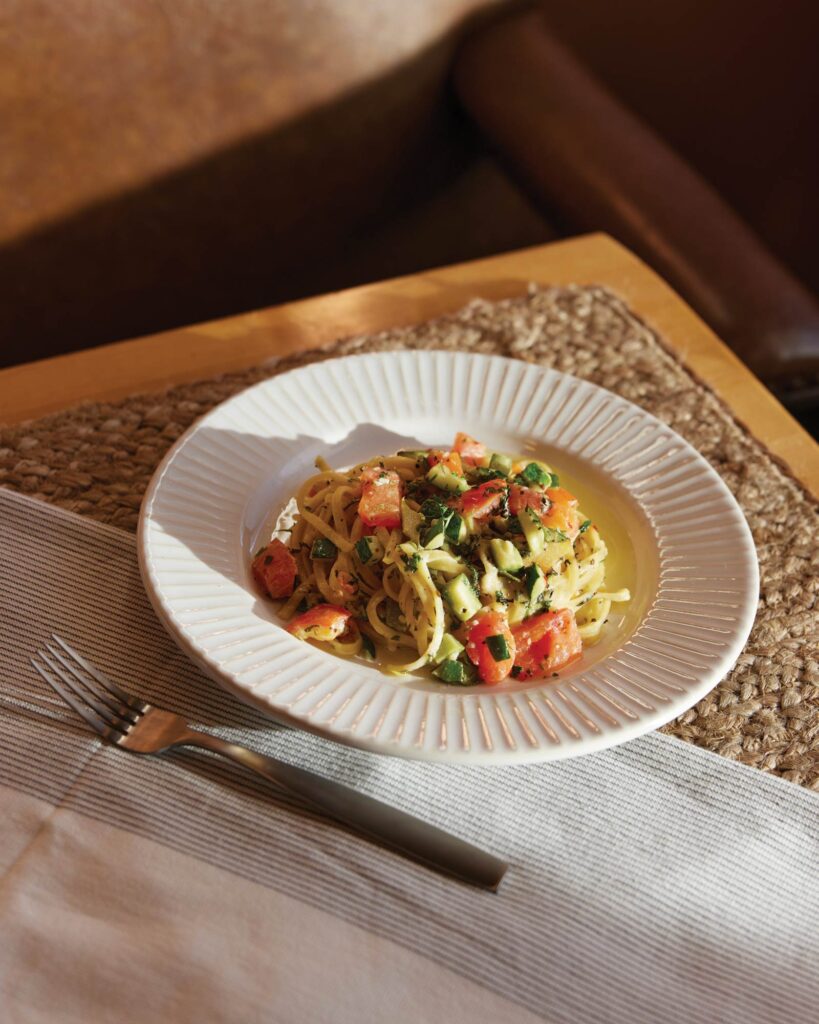 From Employees to Owners
Jenny shares that, in the beginning, there was a lot of trial and error — they were figuring out the best way to schedule, order inventory, and keep customers and employees happy. "I always wanted it to have the neighborhood bar 'Cheers' feel," Jenny says.
That certainly was the case — the downtown location thrived with a booming, appetizer-studded happy hour that brought in the crowds alongside a solid customer base of regulars and students.
"The restaurant business is a lot of hard work," says Jenny. She returned to work, baby in tow, only eight weeks after giving birth to her daughter, Abby. "She basically grew up here."
Abby is now 20 years old, a junior at William Jewel College in Liberty, Missouri, studying nursing.
Being a business owner wasn't always in Jenny's plan. "I didn't know initially I wanted to own a restaurant. I have a degree in English and secondary education," she explains.
Although she never became a teacher, Jenny believes what she does often mirrors teaching. "I love that I get the chance to impact lives by giving my employees a safe place to be, a meal to eat together, and a person they can trust and depend on. To some of my employees, this becomes their family." Over the years, past employees have returned to tell her so.
Over their first 10 years in ownership, Jenny and Jason built a solid foundation for The Pasta Factory that has carried them through, forming strong relationships with the community, their staff, and their customers.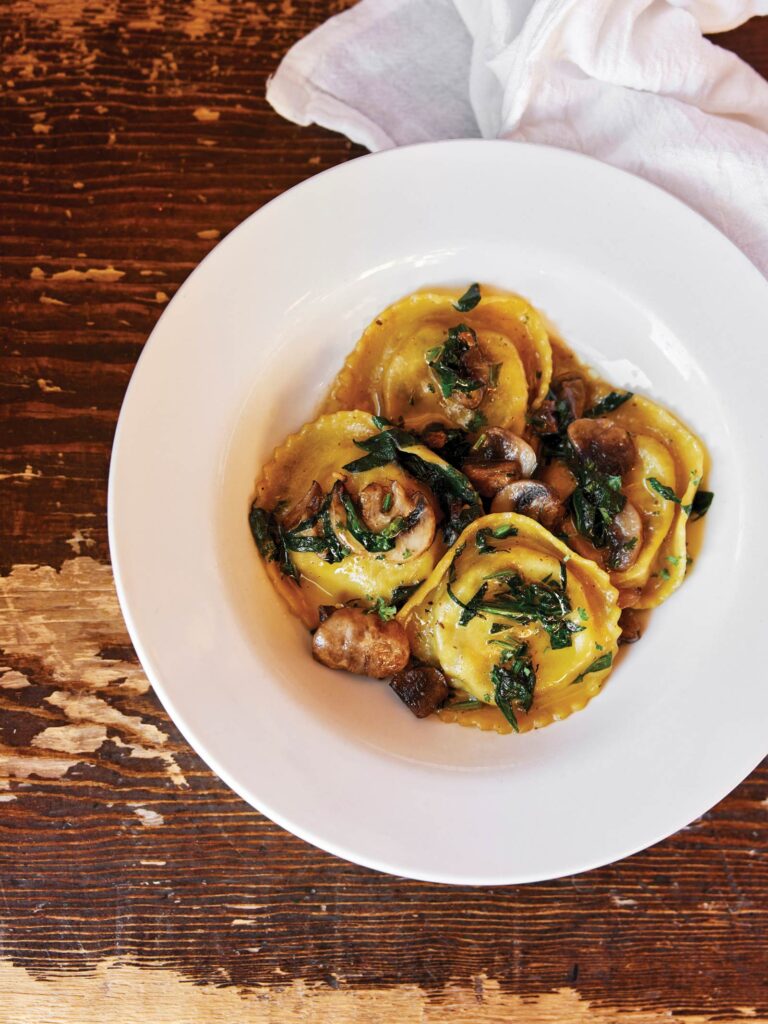 Making the Move
"In March of 2011, our lease expired, and we had three options," Jenny says. "Close, move, or sell." She and Jason decided to downsize and relocate, bringing the vintage novelties, comfy booths, signage, and even the tall-back chairs with them. Although no longer a part of the Columbia Downtown scene, the change of venue has brought them a new stream of steady business.
Currently located on West Broadway in Columbia's Fairview Marketplace, The Pasta Factory proudly populates the list of long-standing Columbia eateries like Murry's and The Heidelberg. The community-oriented restaurant still offers the same casual, family-friendly atmosphere and fresh, authentic Italian dishes to its customers — many of whom are fiercely loyal regulars.
"We have always strived to keep the menu reasonably priced, stay current with the changing times, and put out consistent, high-quality food," Jason says. "I think the customers really appreciated that."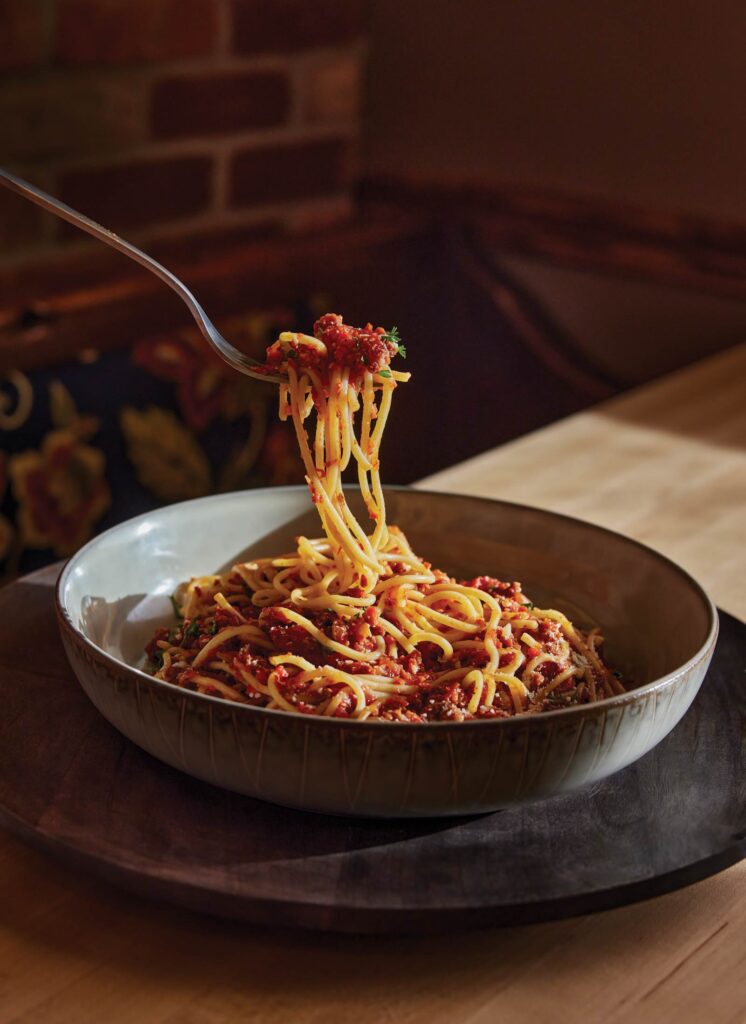 The Food
While many of the classic dishes have always been on the menu, Jason has updated and elevated them over the years, using fresh herbs and making sauces and desserts from scratch. "On average, we usually make 300 to 400 meatballs in a week," he says.
Ask any local Columbian to name their favorite dish and the answer will vary from the house-made cheese soup to the Italian sausage and green pepper lasagna to the difficult to pronounce but easy to eat mostaccioli con salciccia, (pronounced sal-see-chee-uh). "Most of the time, customers just point to it on the menu to order," Jenny says with a laugh.
Other Factory favorites include the uniquely flavorful Mayfair Salad — romaine lettuce tossed with black olives dressed in the creamy, secret-recipe Mayfair anchovy dressing. "It's like an intense version of a Caesar," describes Jason.
The appetizer menu offers house-breaded, deep-fried zucchini sticks, artichoke hearts and mozzarella, grilled bruschetta Pomodoro, and peel-and-eat shrimp for lighter fare. And, of course, the St. Louis Hill original, toasted ravioli, more commonly known as "T-ravs."
The Pasta Factory is a Sunday brunch must — the brunch menu features a variety of scratch-made quiches, sandwiches like the open-faced Italian and grilled ahi tuna, and the zuppa del giorno (soup of the day). Daily specials include pillowy potato gnocchi, with broccoli and sausage, and pepper-crusted sirloin, with a side of linguine with crab, asparagus, and tomato smothered in a bleu cheese cream sauce.
Jason makes all the desserts from scratch. Specialties include a decadent pumpkin cheesecake with bourbon and pumpkin spice whipped cream and tiramisu.
Continuing the Legacy
With a smaller and easier-to-manage location, The Pasta Factory has remained a beloved, authentic Italian go-to for locals. The relocation also helped carry-out business spike in the past few years to help keep The Pasta Factory's business booming, even when there are more chairs than there are customers in the restaurant.
"The pandemic has been hard on all small businesses, but especially the restaurant industry," Jenny says. "We are fortunate that we already had a solid to-go business established prior to COVID. And for those that do decide to dine-in, the tall booths really help customers feel safely distanced," says Jenny.
The new location is just the latest chapter in the restaurant's long story. "I do miss the history of the old place — I spent half my life there," Jenny says.
Throughout multiple ownerships and locations, The Pasta Factory has been serving housemade Italian classics to its customers for 44 years, and Jenny and Jason don't plan on stopping anytime soon.