2021 20 Under 40: Erica Dickson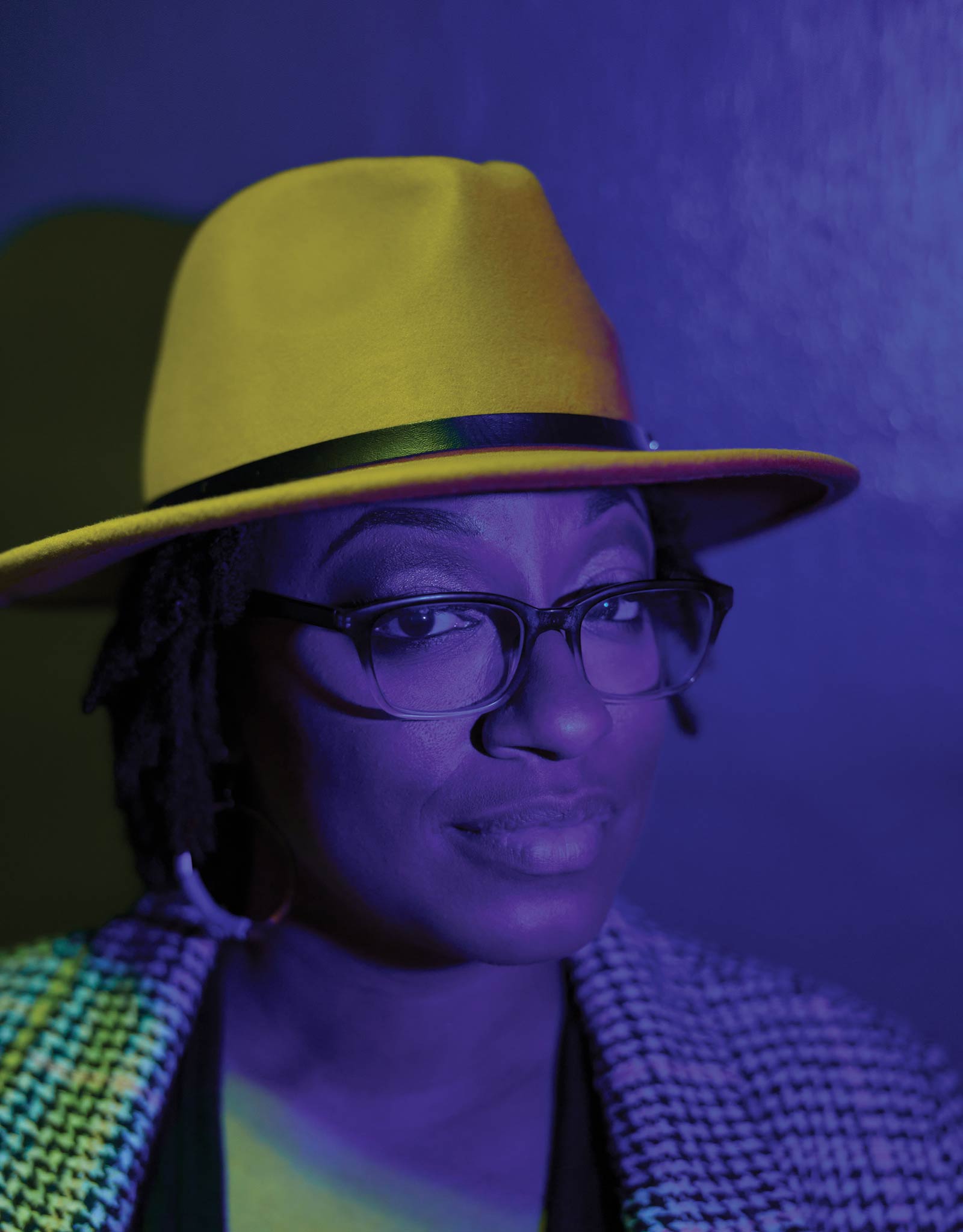 Assistant Supervisor of Student Services, Columbia Public Schools; COO, Innovated Dreamz; Owner, Xola's Vegan On-The-Go
Entrepreneur. Activist. Advocate. Mother. These are just some of the many roles Erica Dickson has throughout the community. 
Erica works as the assistant supervisor of student services for Columbia Public Schools, where she assists families who are homeless, executes equity training, and ultimately does whatever she can to help meet a student's needs. She's also the COO of Innovated Dreamz, a nonprofit organization she co-founded with Cory Crosby. In her role for Innovated Dreamz, Erica works to provide coaching services to those in the community who are interested in starting or growing a small business. And, she's the proud owner of Xola's Vegan On-The-Go, a food trailer that brings fast and nutritious meal options to the community. "A misconception is that I can not do all these things and do them well," Erica says. "A typical day would consist of me doing my best to do both."
Of all of the work and service Erica has done, her work in the nonprofit sector is what she's most proud of. Her first dealings with the entrepreneurial world were with an organization she founded in 2012. As a young single mother, she was struggling to find affordable, quality care for her school-aged son. So she created a space just for that with King's Kids AEO Services Inc. Through this organization, she learned just how challenging nonprofit work can be, but in the end, everyone that came through this nonprofit became family. She says: "My goal was that our parents would never have a lapse in employment due to a lack of care. So, I would like to think this organization played a part in building a stronger economy as well."
Erica's three children, TJ, Mikey, and Xola, motivate her every day to continue helping others in any way she can. "The love is indescribable! And, when I'm out-and-about, moving and working throughout the day, I try my best to see all of the children that I serve through my 'mom lens,'" Erica says. She uses this same lens for the adults that she encounters. "As idealistic as it seems, wanting everyone to experience [love, nurturing, and protection] — the necessity of everyone experiencing that is what motivates me," she says.
Age: 36
Fun Fact: Erica actually hates talking on the phone.