Put Your Money Where Your Heart Is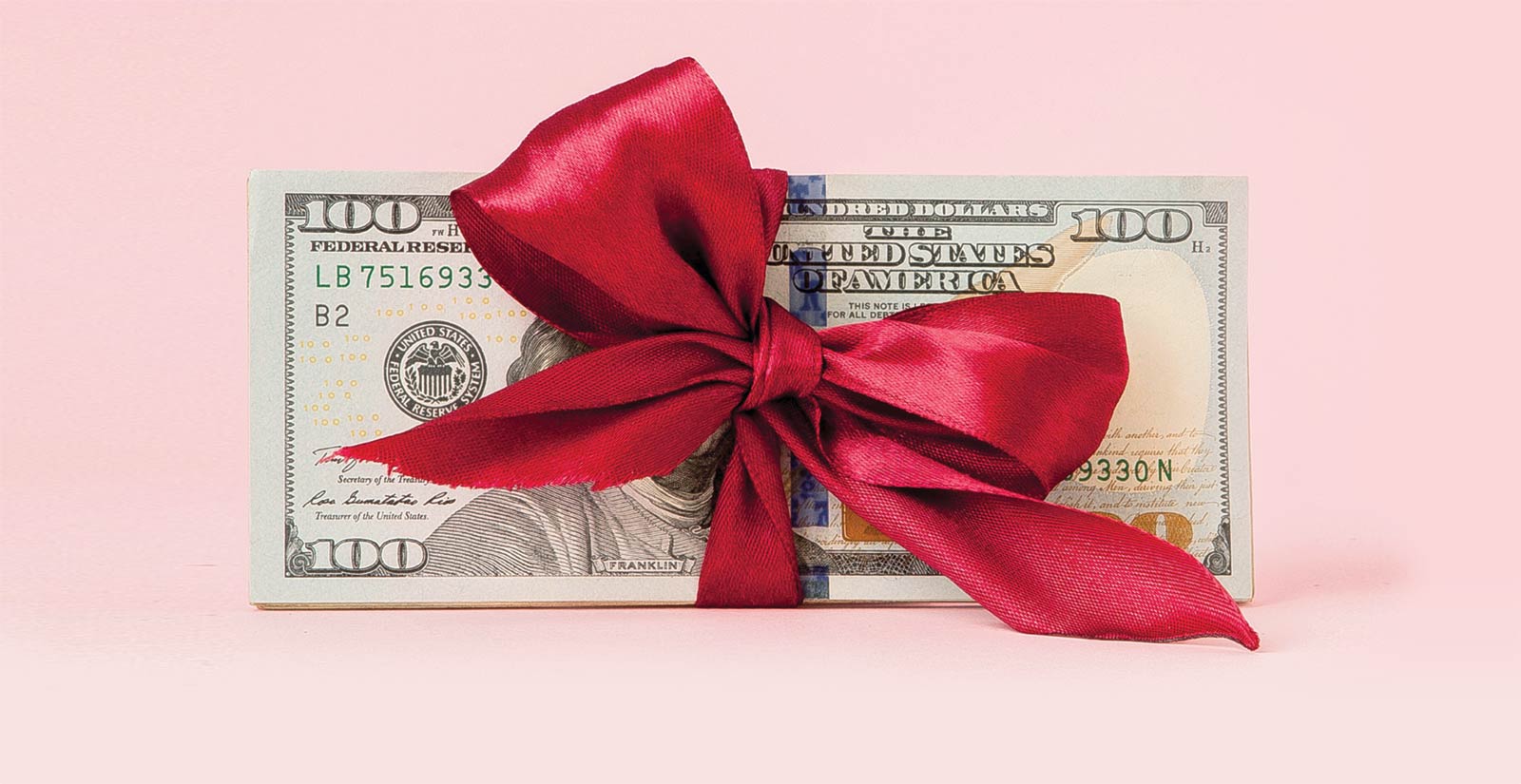 In its eighth edition, CoMoGives introduces donors to 140 nonprofits to support during unprecedented times.
If there was ever a time to give, it's now.
A collection of 140 nonprofits joined CoMoGives hoping Columbians answer their call for donations this December and help raise more than $1 million to sustain culture, health care, education, and equity initiatives in Mid-Missouri.
CoMoGives is an annual fundraiser organized by the Community Foundation of Central Missouri, or CFCM, an organization that connects donors with causes they care about. Their mission is to make philanthropy easy and impactful by offering accounting and investment opportunities to donors.
"We specialize in the creation of long-term charitable fund accounts and expose donors to charitable causes," explains CFCM Executive Director John Baker. "Donors can strategically think about assets they own and a time when it would be good to donate those for maximum tax advantage."
Inspired by a giving campaign in Kentucky, CFCM decided to organize a month-long fundraiser to benefit a cross-section of Columbia, Boone County, and central Missouri nonprofits. In December of 2013, CoMoGives premiered the campaign and raised a total of $62,400 for 30 nonprofits.
"The Community Foundation of Central Missouri does not hold back any percentage of the donations. The only money held is the hard credit card fee, and we have worked with a local credit card processor to find the lowest fee available," John says.
During the following years, the fundraising goal and the number of participating nonprofits grew exponentially.
"Philanthropy is important because there are so many needs that aren't covered in any other way. It's the nonprofit sector that does the work that nobody else wants to do," John says.
Giving Made Easy
If you have shopped online, Zoomed, or searched for cute puppy-and-baby videos on YouTube, you can likely donate to CoMoGives. By visiting the CoMoGives website during December, donors can give to one or several organizations by making a single donation with a credit card.
But giving doesn't have to be an individual act done in front of a screen. CoMoGives is about community. Donors are encouraged to include friends and co-workers by running their own peer-to-peer fundraisers for the organization of their choice.
The coronavirus pandemic has posed fundraising challenges for many nonprofits. "Money hasn't come in, they haven't been able to hold events, and things have not worked how they planned. So, we hope the public will donate extra generously this year," John says.
We talked with three CoMoGives organizations to learn about how the fundraiser is helping them push through the pandemic while keeping their mission front and center.
A Ride Towards Equity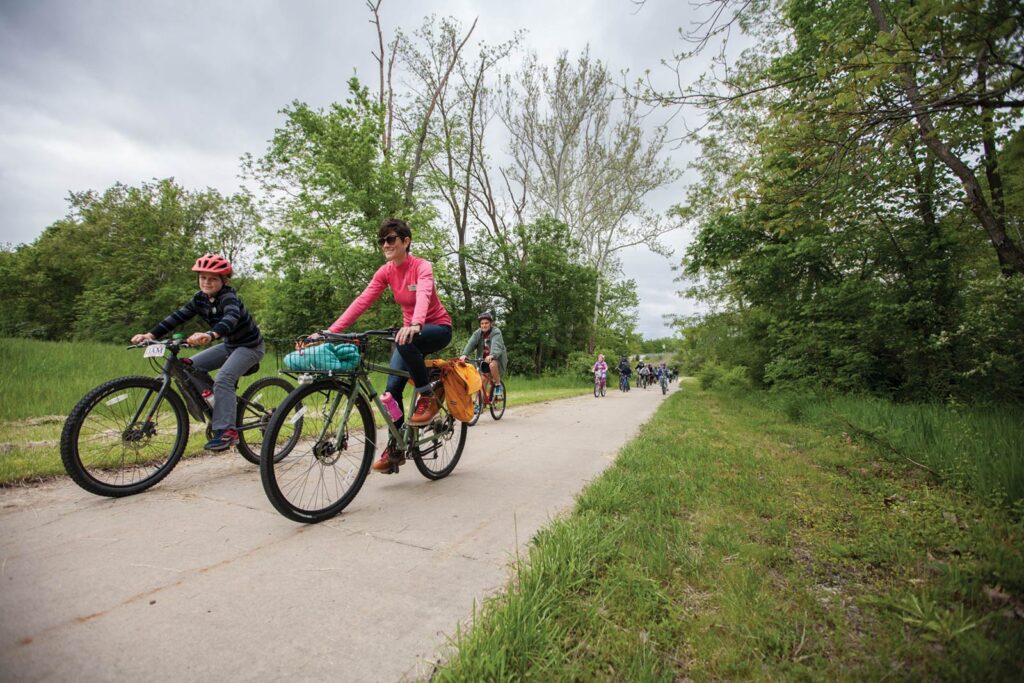 Let's say your car breaks down. Or, maybe you don't have a car at all. Can you get where you need to go? Is there a bus stop near your residence, place of employment, grocery store, or doctor's office? Can you bike or walk there, and would you feel safe doing so?
Attracted by our parks and bike lanes, Lawrence Simonson moved to Columbia after college, only to find himself spending time away from the town while commuting to Jefferson City for work.
"I was spending a lot of money. Owning and operating a vehicle in the U.S. has an average cost of $9,000 per year. And essentially, two hours of my day were dedicated to getting to and from work. I wasn't really getting to live in the town I wanted to live in or have the lifestyle I wanted," Lawrence says.
Today, Lawrence is the chief strategy officer of PedNet Coalition (Pedestrian and Pedaling Network), a nonprofit with a mission of providing walking, biking, and transit solutions to meet people's everyday transportation needs.
"Transportation is about quality of life and equity. The way we've set our system puts a lot of people at a disadvantage," Lawrence says. "Transportation gives us access to jobs, health care, and leisure time."
PedNet has been a CoMoGives member since the beginning in 2013. While PedNet receives private grants, these have restricted uses. The funds raised through CoMoGives are essential to keep programs like Giving Rides running. A simple yet wholesome initiative, Giving Rides consists of taking a bike that has a wheelchair on the front to an extended living facility and offering a bike ride to anyone who wants it.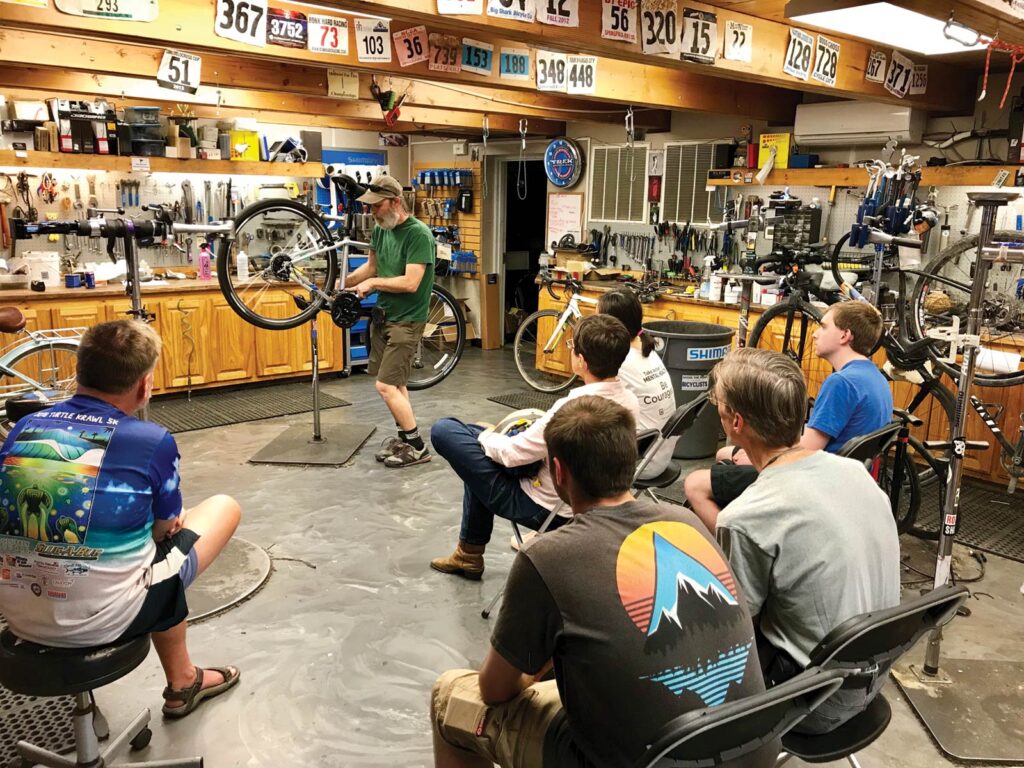 Besides giving bike rides and providing educational opportunities, PedNet conducts significant consulting and advocacy work. The nonprofit works with politicians and local officials, advocating for policies that support safe street design and human-centered types of transportation for everyone.
Lawrence explains that a majority of transportation dollars go into roads and prioritize cars. This hurts people who can't afford a vehicle or who choose alternate modes of transportation — and that, in turn, hurts the community as a whole. Lawrence explains that redistributing some funds to improve other modes of transportation would benefit everyone, even people who choose to drive. "Roads will be safer and less congested," he says. "The one thing cars don't like are other cars."
Research for Veterans
The Truman VA Medical Research Foundation, a nonprofit organization committed to improving the lives of veterans through research and health care, is joining CoMoGives for the first time this year.
Historically, veteran-focused medical research brought us discoveries like the pacemaker and the nicotine patch. Today, the Truman VA Medical Research Foundation, or TVAMRF, is making strides in numerous areas, including cancer screening, heart failure, diabetes, and kidney disease research.
Mike Quinata, executive director of TVAMRF, heard of CoMoGives through Maye Create Design, one of the campaign sponsors. "The process to join was very straightforward," Mike says. "CoMoGives exposed us to a variety of experiences and tools, like email templates and online training, to help us get our message out there."
As a newcomer, Mike hopes to expose a wider audience to the work and mission of TVAMRF. Traditionally, the foundation hosts two public fundraising events that ended up being impacted by the coronavirus pandemic.
"We host an annual 5K around Veterans Day. This year, it will have to be virtual. We also host a Bike for Veterans event, which was supposed to be in May and was canceled," he says. Without those events, the organization needs another way to raise funds and connect with the community.
The work, after all, is important and high-stakes. TVAMRF is conducting research on blast trauma to the eye and prostate cancer detection. "Truman VA has a robust imaging center which allows dedicated scientists to work on cancer screening. We have come up with new ways to detect prostate cancer early," Mike says.
As the nonprofit side of a medical center, the foundation is responsible for making sure the administrative back end of research gets taken care of so that scientists can focus on their work.
"We are also working on a very exciting state-of-the-art health education program called PHASER. With new information obtained through a simple blood test, we are able to provide specific data to educate veterans and inform their discussions with their VA health care providers about the veteran's health care options," Mike says.
Funds raised through CoMoGives would help in numerous ways, from funding new research projects that affect veteran health to covering travel for veterans who participate in a clinical trial.
When veterans take part in these trials, they can volunteer information that might benefit other veterans with similar health conditions on a national scale. "It's a chance for veterans to give back again," Mike says.
Jazz: What Columbia Needs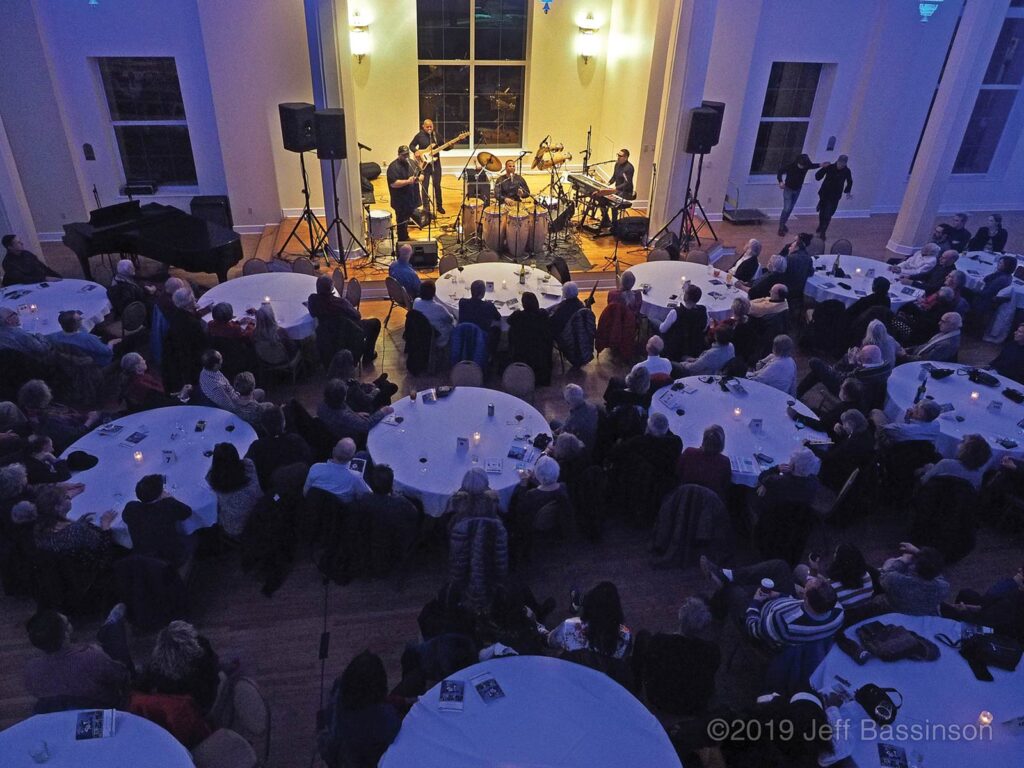 "In a time when you can't do events, it's pretty tough to be an event-based nonprofit," says Josh Chittum, assistant director of "We Always Swing" Jazz Series.
Earlier this year, the pandemic forced the jazz series to cancel concerts and refund tickets. More than 20 events programmed for April, Jazz Appreciation month, did not happen, preventing the nonprofit from raising approximately $5,000.
"We can't stress enough how important CoMoGives is to our survival," Josh says. Frequently one of the organizations at the top of CoMoGives's leaderboard, the jazz series raised more than $57,000 in 2019. The funds that come in through CoMoGives represent around 20 percent of the jazz series' total budget.
"We Always Swing" presents and celebrates jazz through performances, educational initiatives, and a recording and book collection library — free and open to the public.
"I don't know of another jazz library in the state," Josh says. "It's a treasure. Folks can become members and take titles home to listen, but we also have individuals who spend their lunch break in our office listening to tunes."
The Jazz Series brings notable musicians to Columbia, such as Branford Marsalis and Herbie Hancock, both multiple Grammy Award winners. In 2017, pianist Billy Childs found out he won a Grammy right before his second set during a performance at Murry's.
"When you can present concerts from Grammy winners, literally, the night they win a Grammy, that speaks to the caliber of artists that the jazz series brings in," Josh says.
At the end of September, the Jazz Series began testing the waters of socially distanced concerts. With tables spaced more than 6-feet-apart, a masked and limited audience, and masked musicians, jazz music brought joy to Murry's — and the Columbia community — once again. 
Are You Ready to Give?
Here's a list of steps you can take to support CoMoGives.
Before November 20:
Sign up to run your own peer-to-peer fundraiser at comogives.com.
From December 1-31: 
Make your donation at comogives.com.
Anytime:
Go to comogives.com to see a list of the participating nonprofits. You can learn more about each organization's purpose and its financial, volunteer, and in-kind needs.
Spread the word to your family, friends, and co-workers.