Giving Rural Missouri a Voice
photos by Keith Borgmeyer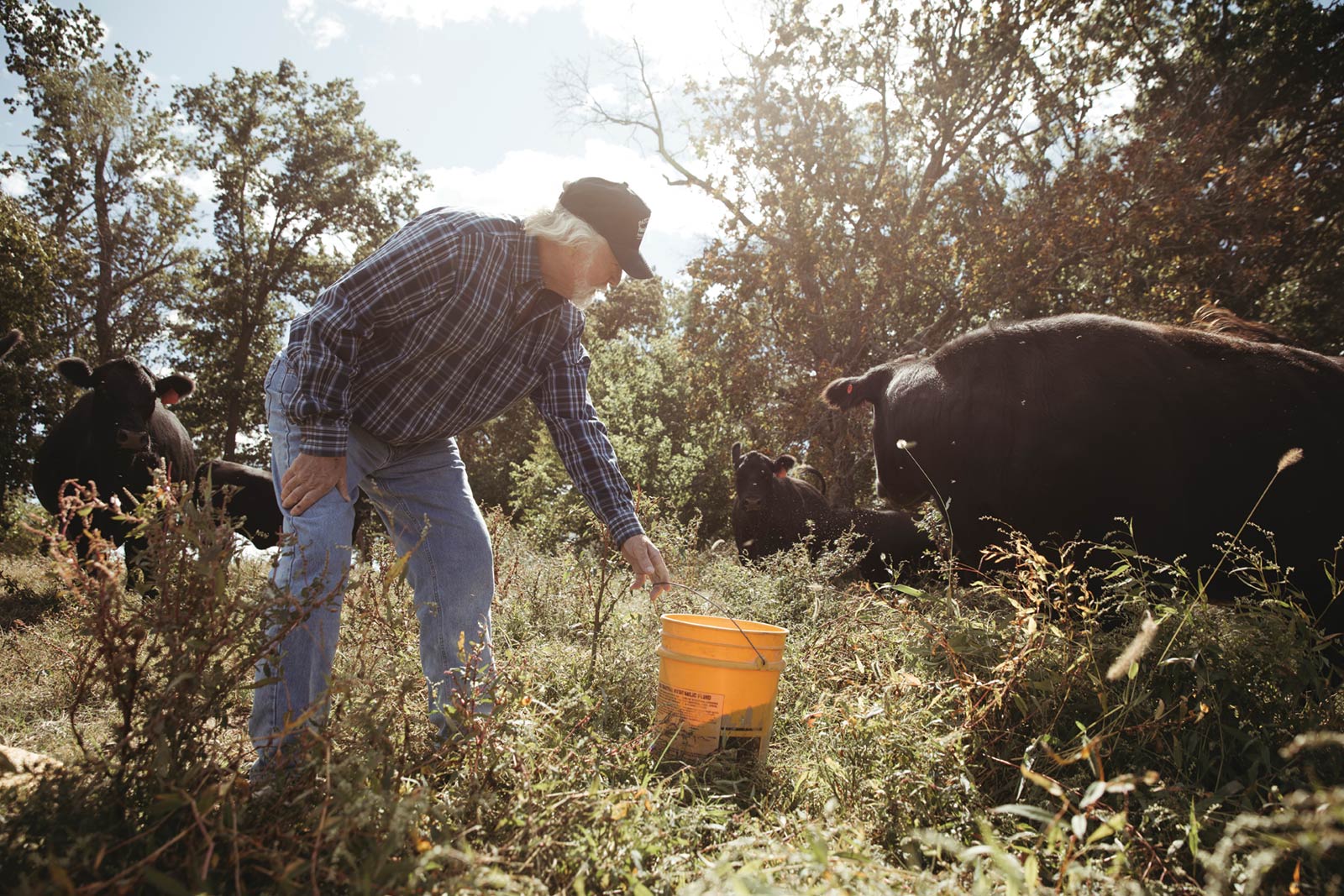 The Missouri Rural Crisis Center provides support for rural Missouri and communities in need.
O
n September 22, 1985, the first Farm Aid concert — the brainchild of musical icons Bob Dylan, Willie Nelson, and John Mellencamp — was held before a crowd of 80,000 people, raising more than $7 million for America's family farmers. Subsequently, a $10,000 grant from Farm Aid was used to establish Missouri's nonprofit state-wide farm and rural membership organization, the Missouri Rural Crisis Center.
Director Rhonda Perry, a family farmer herself, has been with the organization for 30 years. Her parents were founding members. "The founders came together doing demonstrations and helped to pass policies to keep farmers on their farms. They realized the need to create a long-term organization to advocate for farming families in Missouri," says Rhonda.
Since then, MRCC membership has grown from 100 to 5,700 families and has worked to develop programming to help Missouri's farmers stay on their land, create a sustainable food supply, and challenge corporate control of the agriculture economy. One of their first goals was to help pass the Agricultural Credit Act of 1987, giving due process to farmers. "Even then, we were addressing the legislative policies while starting up on-the-ground programming to meet the immediate needs of families with limited resources," says Rhonda.
The Hog Crisis
Over the years, the number of hogs produced in Missouri has risen dramatically with the influx of large corporate hog farming operations (more than 70% of the hog market is controlled by four global meatpackers, two of which are foreign-owned companies). But, the number of Missouri families that are hog farmers has dropped to less than a third of previous levels. According to Rhonda, this type of corporate concentration in agriculture lowers the profit for family farmers while raising the cost for consumers.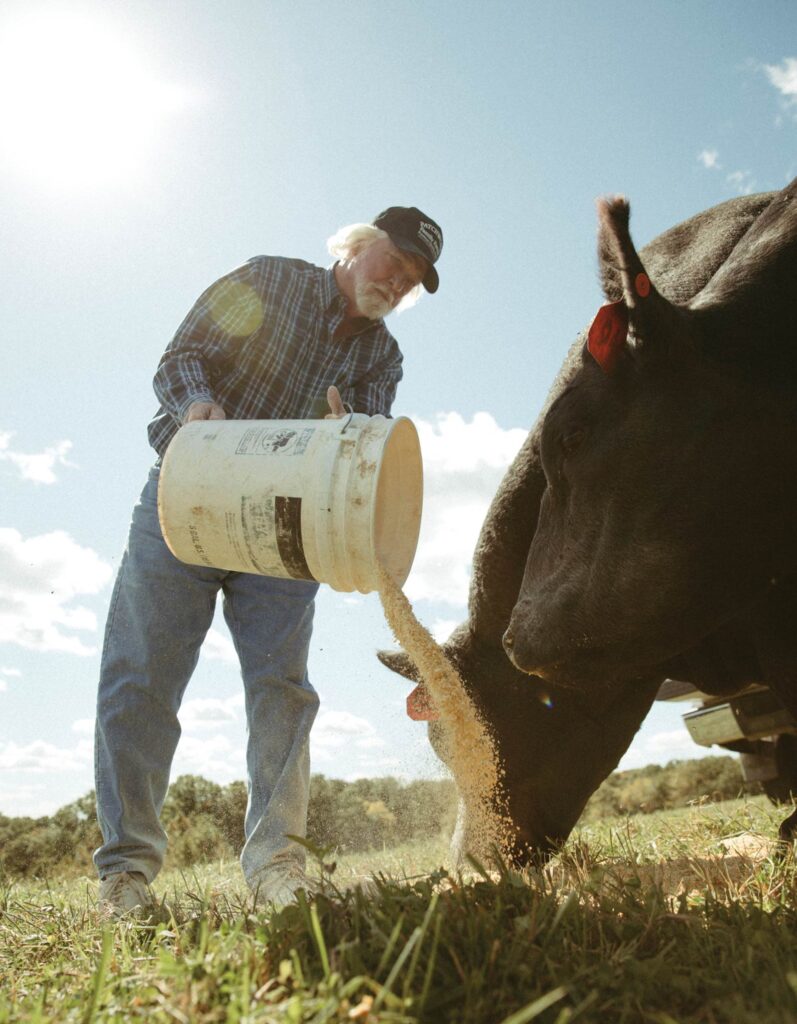 MRCC focuses on preserving family farms and developing environmentally and economically sound local food systems in Missouri. As such, the organization recognized the impending hog crisis of the early 1990s when Premium Standard Farms, the nation's third-largest pork producer, moved to Missouri and took action.
In 1993, MRCC organized Patchwork Family Farms as a response to this crisis. A cooperative marketing effort of independent family hog farmers, today Patchwork Family Farms is a nationally recognized organization purchasing high-quality pork raised by local farmers using sustainable growing standards and independently owned meat processors and using this supply to stock Mid-Missouri restaurants and grocery stores.
Coming Together During a Crisis
Patchwork Family Farms has been responsive to the times by seeing a need in the community and finding a way to address it. "The shortcomings of the food supply have really come to light during the pandemic," shares communications director Tim Gibbons. "COVID-19 is an unfortunate opportunity for people to see that things need to change."
During the last seven months, MRCC and Patchwork Family Farms distributed more than 3,380 boxes and 16,900 pounds of farm-raised pork to workers affected by the pandemic. Once the infrastructure was created, other organizations in Columbia, including the Heart of Missouri United Way and the Veterans United Foundation, added to the cause with employees opting to donate a part of their paycheck to help those in need.
"We saw a heartwarming gratefulness," Tim says. "People so powerfully depend on each other in this community and really step up. That's sort of how rural Missouri is in general. We are so glad to be part of such a great community where that is possible."
Additionally, MRCC teamed up with locally owned Columbia restaurants to meet food shortages and provide hot food to those in need; partners included Broadway Brewery and Terra Bella Farms, owned by Walker Claridge. Broadway Diner, owned by David Johnson, distributed meals for kids who had no access to food during the quarantine. Rhonda says, "The people of our community are always looking for what they can do — it is their honor, privilege, and duty. This is the opposite of corporate. This is relational."
COVID-19 is not the first crisis aided by MRCC and Patchwork Family Farms. After 9/11, members of the organization drove a box truck to New York City to distribute pork to those without food. During Hurricane Katrina, they drove the same truck to Mississippi to feed the people living in shelters.
MRCC administers a variety of programs to address the issues facing rural Missouri: factory farming, food scarcity, affordable health care, food and trade policies, etc. One such program is the eight food cooperatives that serve 18 Missouri counties, providing rural families with high-quality, affordable food where access is limited and resources are scarce. Members receive vegetables, fruit, bread, dry goods, and family-farm meat. Last year, MRCC cooperatives distributed more than 206,500 pounds of food.
An Ally for Agriculture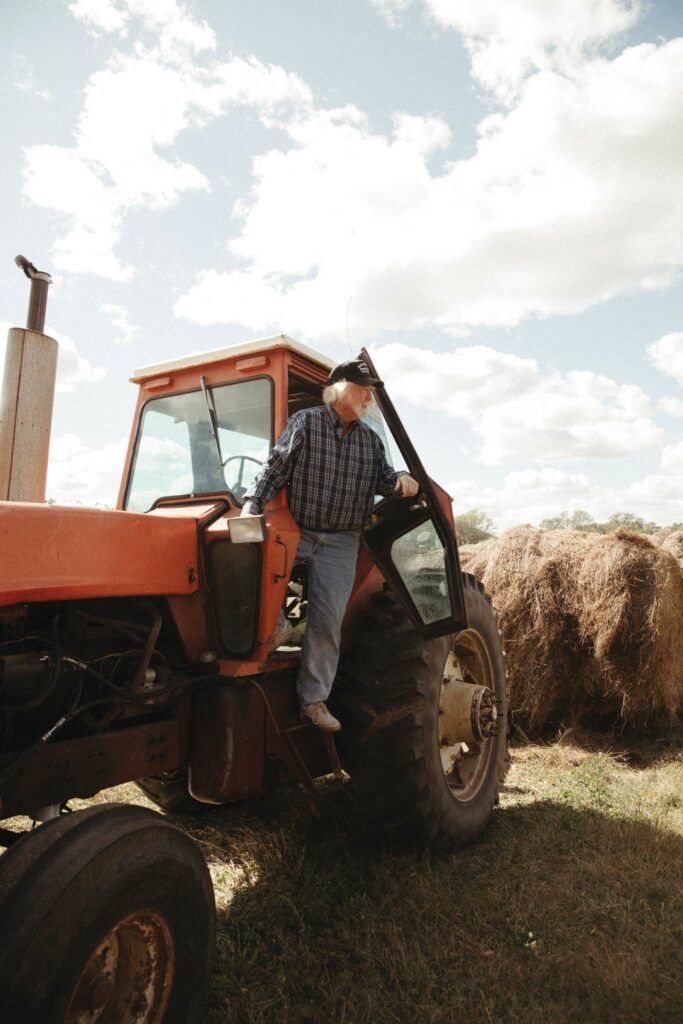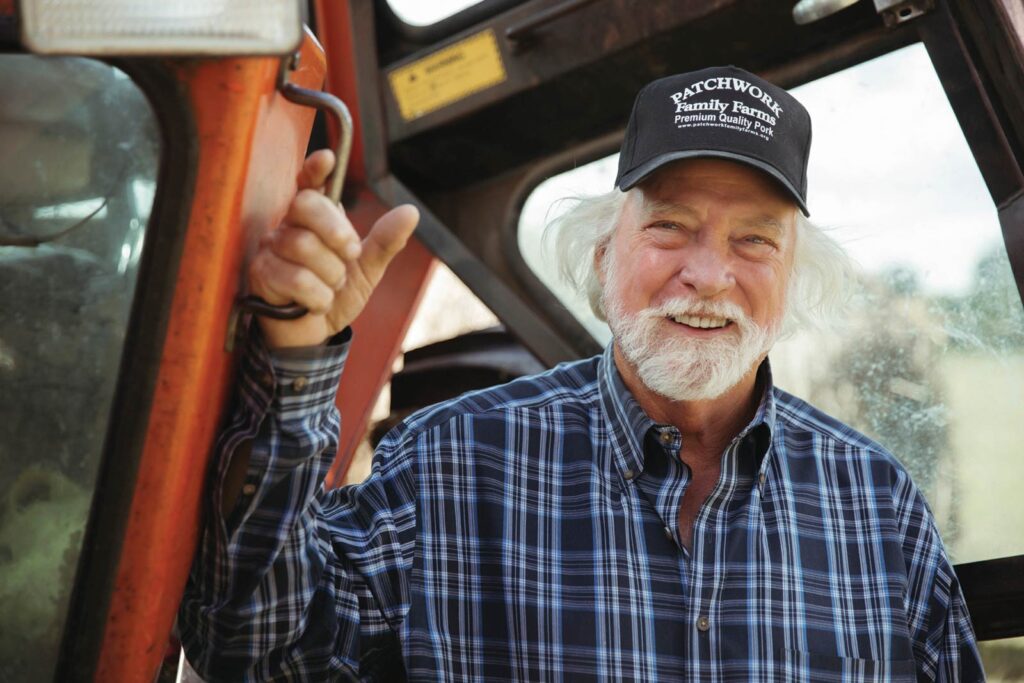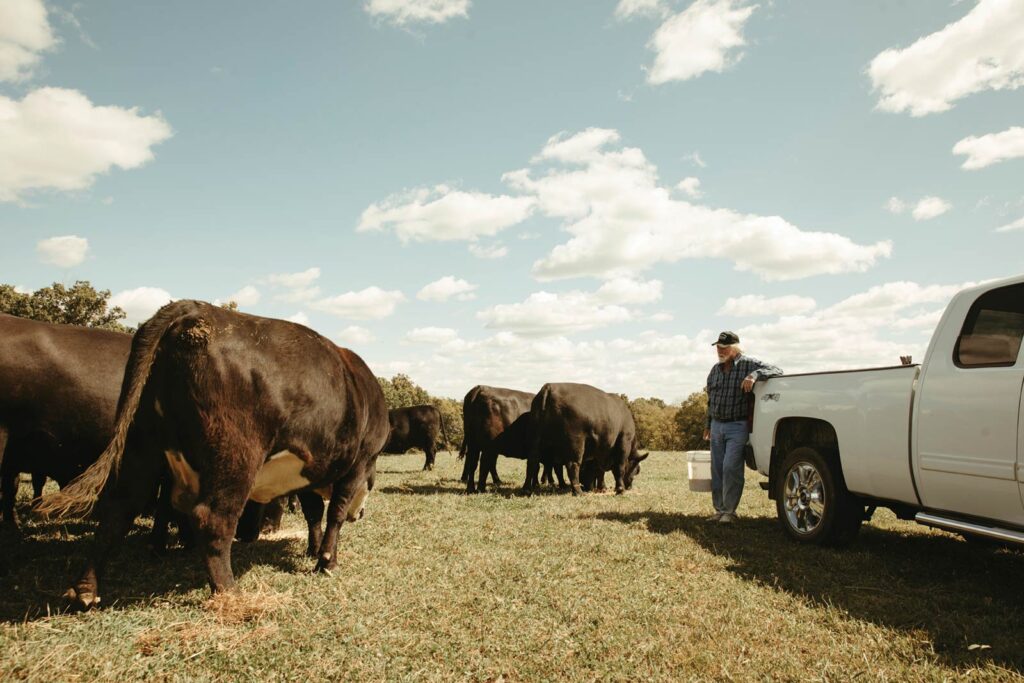 Growing the Local Food Chain in Missouri is an MRCC project that initiates opportunities to educate urban and rural families about the health, economic, environmental, and social benefits of growing and eating locally produced food. Through youth farm camps, cooking demonstrations, and local food workshops, the program works to engage youth in learning where their food comes from while creating connections to the land and each other.
Farming is a high-risk trade, and rural Missourians face unique health care challenges with older populations, lower incomes, and less access to health services — sometimes traveling more than an hour to reach doctors for routine care and emergency services. Additionally, rural and farm families have less access to employer-sponsored health insurance and often face higher insurance costs. MRCC advocates for increased availability of affordable and accessible health care in rural communities using survey results from farmer and rural families to drive policies.
The importance of developing and supporting fair and competitive agricultural markets is just as relevant today as it was in 1985 — perhaps even more so. MRCC continues to find ways to support its mission to give local farmers a voice, raise awareness for locally sourced food, and secure nutritious, sustainable, and affordable food for the community regardless of income.
"Farming is different [from] a corporate economy," Rhonda explains. "There is an attachment to the land beyond what it provides for their bank account. We try to use the human voice as opposed to the paid corporate lobbyists to walk the halls of Jefferson City. Rural people need the opportunity to tell their story and speak for themselves."
2020 marks the 35th anniversary of MRCC, but celebratory plans were altered due to the pandemic. Settling in at their new location on Monroe Street, Rhonda Perry and Tim Gibbons are proud of the organization's accomplishments and optimistic about the future of its goals.
"We are rural Missouri — it is what we are. We may not always agree politically, but we know we can depend on each other. My neighbor might be the person who will put my cows back in next week, regardless of what sign is in their yard."