Home » It's a People Business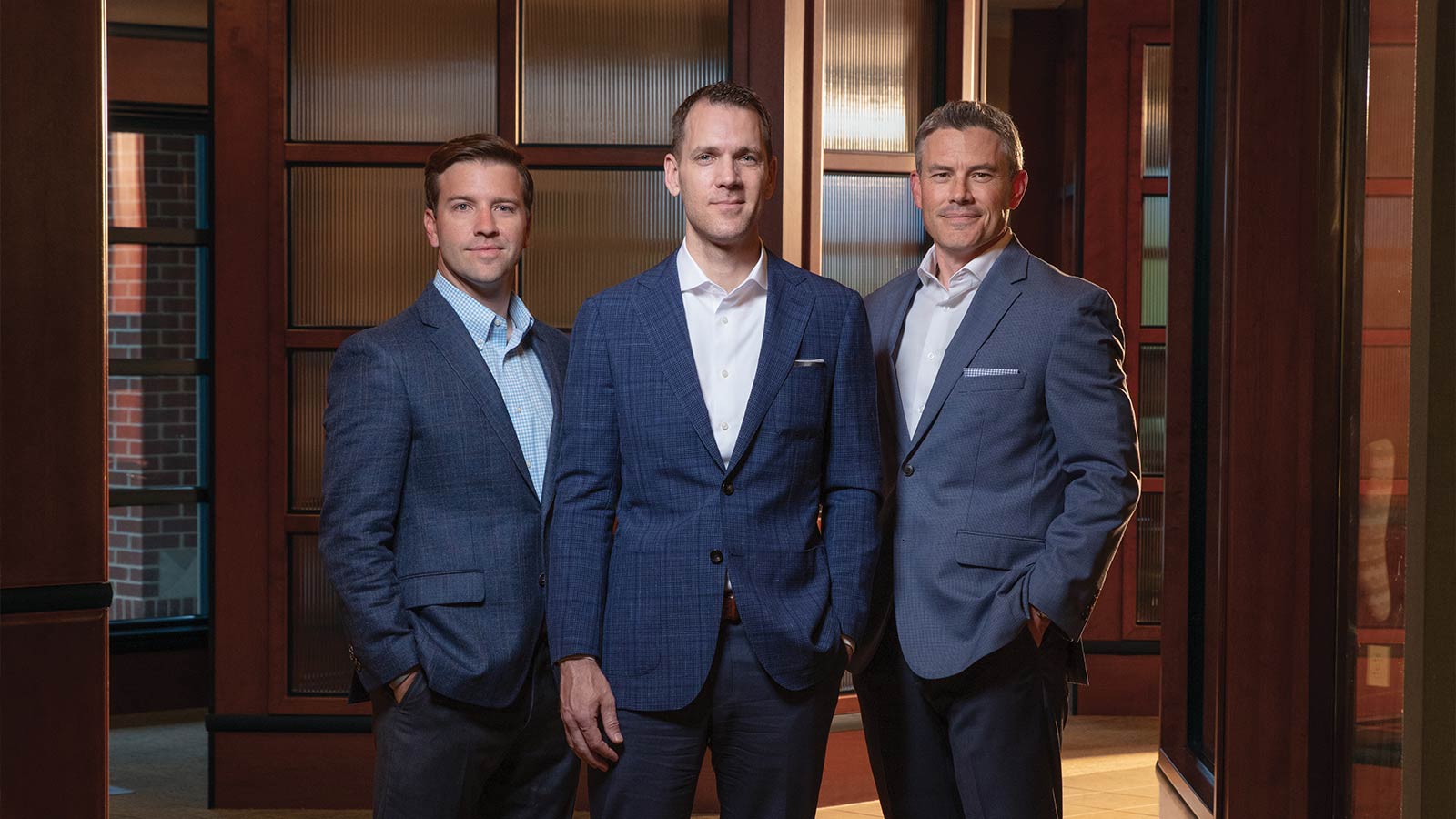 The Bank of Missouri adds a new executive hire and grows its Columbia market amidst a pandemic.
Invest in people, not quarterly results — that's the philosophy at the Bank of Missouri. "If I invest in you and take care of you, you'll invest in your communities, and it'll come back tenfold," says Adrian Breen, CEO and president.

The bank's most recent hire, Geoff Karr, joined the team as regional treasury solutions officer in early May. Under this newly created position, Geoff will work with business clients to assist with treasury management and non-lending needs.

Since 1891, The Bank of Missouri has been investing in their employees and serving the state — through the Great Depression, the COVID-19 pandemic, and everything else. Based in Perryville, the Bank of Missouri is now growing across the state and investing in its Columbia market.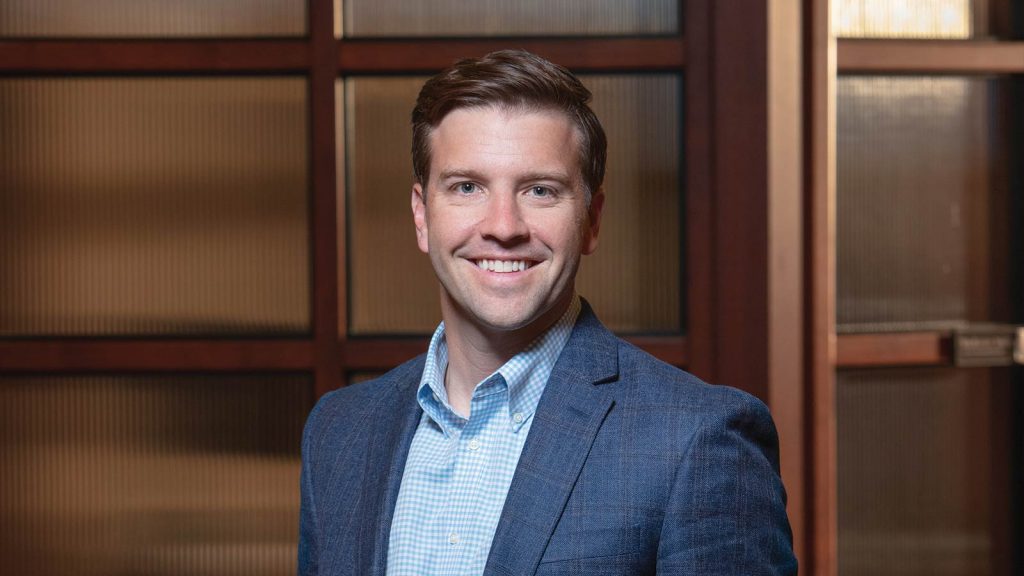 Expanding the Treasury
Hiring Geoff will allow The Bank of Missouri to be a commercial banker, not just a commercial lender, says Jay Alexander, Columbia's community bank president. "One of our strategic initiatives at a corporate level is building out this treasury group so we can better serve our business customers," Jay says.

Geoff says this position is community banking at its finest. "We're going boots on the ground, so to speak, and finding out answers and then bringing it back to the drawing board and adapting the solution around that," Geoff says.

At the end of the day, Geoff wants clients to love their bank. "We are seeing an evolution in banking and that comes with the good old sit down, visit with your customer and client, and understand what it is that they need," Geoff says. "But it's also knowing that they operate from a phone and tablet, and they want to make sure banking is easy."

Casey Crowell, senior vice president of treasury solutions, is excited to see what Geoff will bring to the table. She says there's no one-size-fits-all solution for businesses, and the treasury department focuses on getting to know a business, whether that means researching the industry or meeting with clients, and building custom solutions. "Geoff Karr and Jay Alexander are fantastic complements to the high performing team in Columbia comprised of the best bankers around," she says.

The treasury solutions department was started in January 2018. Chief Banking Officer Dawn Dauer says The Bank of Missouri hiring Geoff will help the Columbia branch meet its growing demand. "With our commercial customers, there was the need for some more sophistication in products," Dawn says, "to help them make their cash come in faster and easier and to help manage their money a little bit better."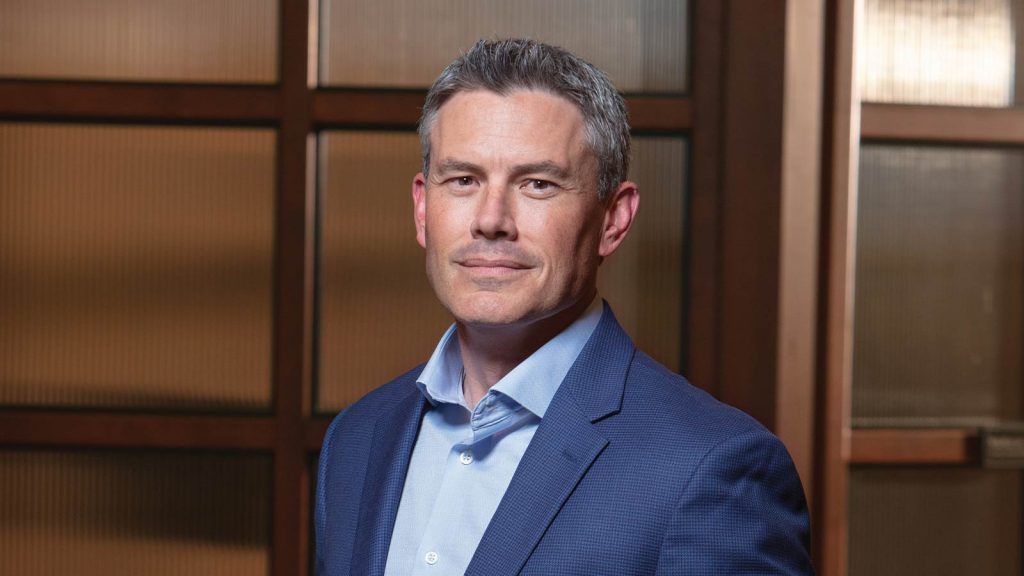 Columbia Market on the Move
With $2.1 billion in assets, The Bank of Missouri has 36 locations across the state. Adrian says Columbia is a great market and that this branch has a great team to match, including groups devoted to small business and investment and retirement planning. "You need really good people to manage the footprint and the loan portfolio risk, generate new business, and be active in our communities," he says.

Geoff is only a part of the Columbia market's growth spurt. In December 2018, Mike Ireland started as the regional bank president for central Missouri. In March, Jay joined The Bank of Missouri team as Columbia's community bank president.

When Dawn met Mike in 2018, she felt that he would be able to bring the Columbia market and the region to the next level, she says. "Once he got in and got acclimated, we realized there's not enough Mike — we need more Mike," Dawn says.

And that's when Mike suggested Jay, whom he'd worked with about 10 years ago. "In two seconds of meeting Jay, it's like, 'Oh, my goodness, this guy, he's a fit,'" Dawn says. "I'm very excited to have Jay on the team as well, because Mike and Jay, they're just like the dynamic duo."

Jay didn't grow up thinking he wanted to be a banker; he says no one really does. After graduating from MU, he knew he wanted to stay in Columbia, and one of the biggest industries in town is banking. One of his friends worked for a local bank, and Jay took a job as a credit analyst. "I kind of backed my way into banking," he says.

But that first job out of college set Jay on a career-long path, thanks to great mentors and opportunities to get involved in the industry and community. And almost 25 years later, Jay still enjoys this industry's mentality of serving. "Banking, for me, is a people business, not a service business," he says. "It's all about kind of putting our customers and our bankers first."

Although the bank has been growing quickly as of late, Mike knows it's bigger than him. "There's a foundation here that's been built and has a lot of really good people," he says. "We just happen to be the most recent additions to it."

Dawn has worked for The Bank of Missouri for more than 20 years and appreciates how the bank treats its people. "They really do believe in their people, take care of their people," Dawn says. "If I want to learn something, they're like, 'Absolutely go for it.' They don't tie your hands where you can't do things."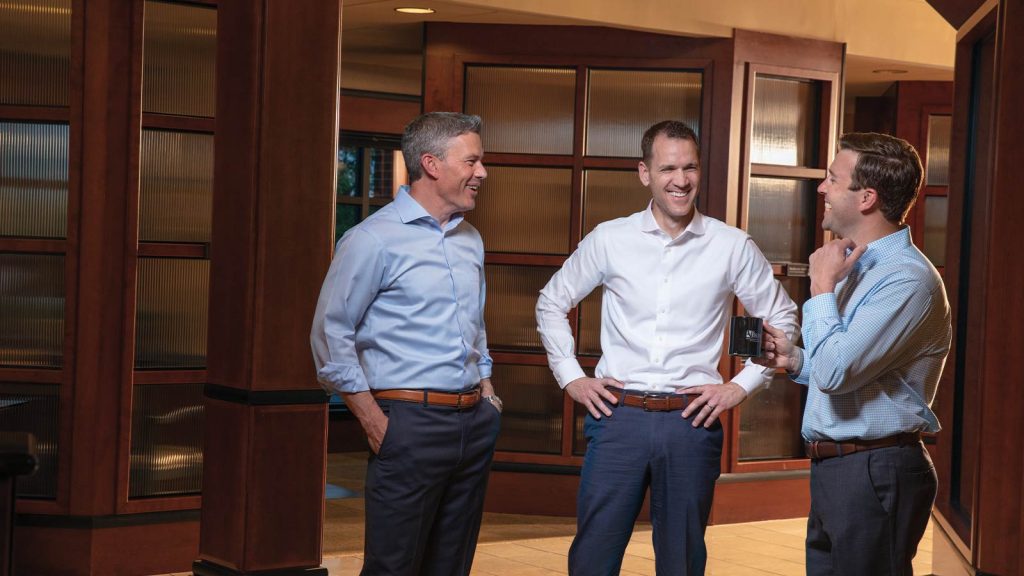 COVID-19 Response
Put simply, Jay hit the ground running at The Bank of Missouri, as his start date was during the COVID-19 shutdown. But with the federal government's Paycheck Protection Program rushed into order, Jay had a job to do right away. Across the state, The Bank of Missouri made more than 1,600 loans totaling $128 million to small businesses. These loans helped more than 18,000 Missourians stay employed, Jay says.

Mike was worried about the timing of Jay's joining the bank and how the crisis would affect it. "There was some concern that I thought, Oh, no, we're not going to show him our best look because things are changing," he says, "and we're having to build the car as we go down the road a little bit."

Ironically, it had the reverse effect. Despite being thrown into this fire from day one, Jay says the experience reaffirmed his decision to join the bank. He says, "It was really neat to see, as the new guy, that we were able to mobilize very quickly, collaborate as a team, remove all the friction from the process, and make it as easy as possible and as efficient as possible for our borrowers to obtain these PPP funds."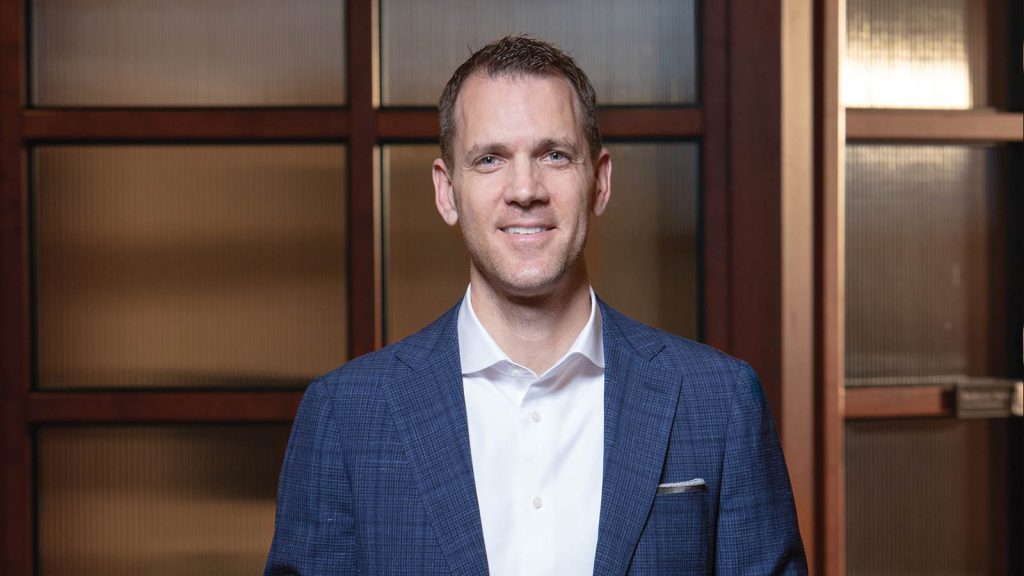 Future Plans
When Dawn looks ahead, all she sees is opportunity for the Columbia market, she says. "I like the mission that the city and the schools have laid out there," she says, "which I think is very telling — that you're in a community that's committed to growth, but growth in the right way."

For Mike, the Columbia market is far from an afterthought; he says it's a large driver of the bank's growth. "We're a $2.1 billion bank, so we're not a tiny community bank," Mike says, "but we're also not so large that we can't be nimble and react quickly and have autonomy and make decisions and make banking easy."

The Bank of Missouri has one branch in Columbia, and to Jay, that's a big advantage. "From a branch footprint standpoint, we have one location, which really allows us to be fairly efficient," he says. "We can amass a really good group of people here in one location and then focus on delivering digital or technology products or different delivery of services to customers." Likewise, Geoff says the bank's one branch footprint in Columbia is one of the best positions to be in, thanks to smaller overhead costs and resources being devoted to digital growth.

The Bank of Missouri isn't just your banker; they do life with you, Dawn says. "We survived the Great Depression, two world wars," Dawn says. "You just think about how things have progressed, and at the end of the day, we still come to that foundation that we believe in your communities."