What's New on the East Side?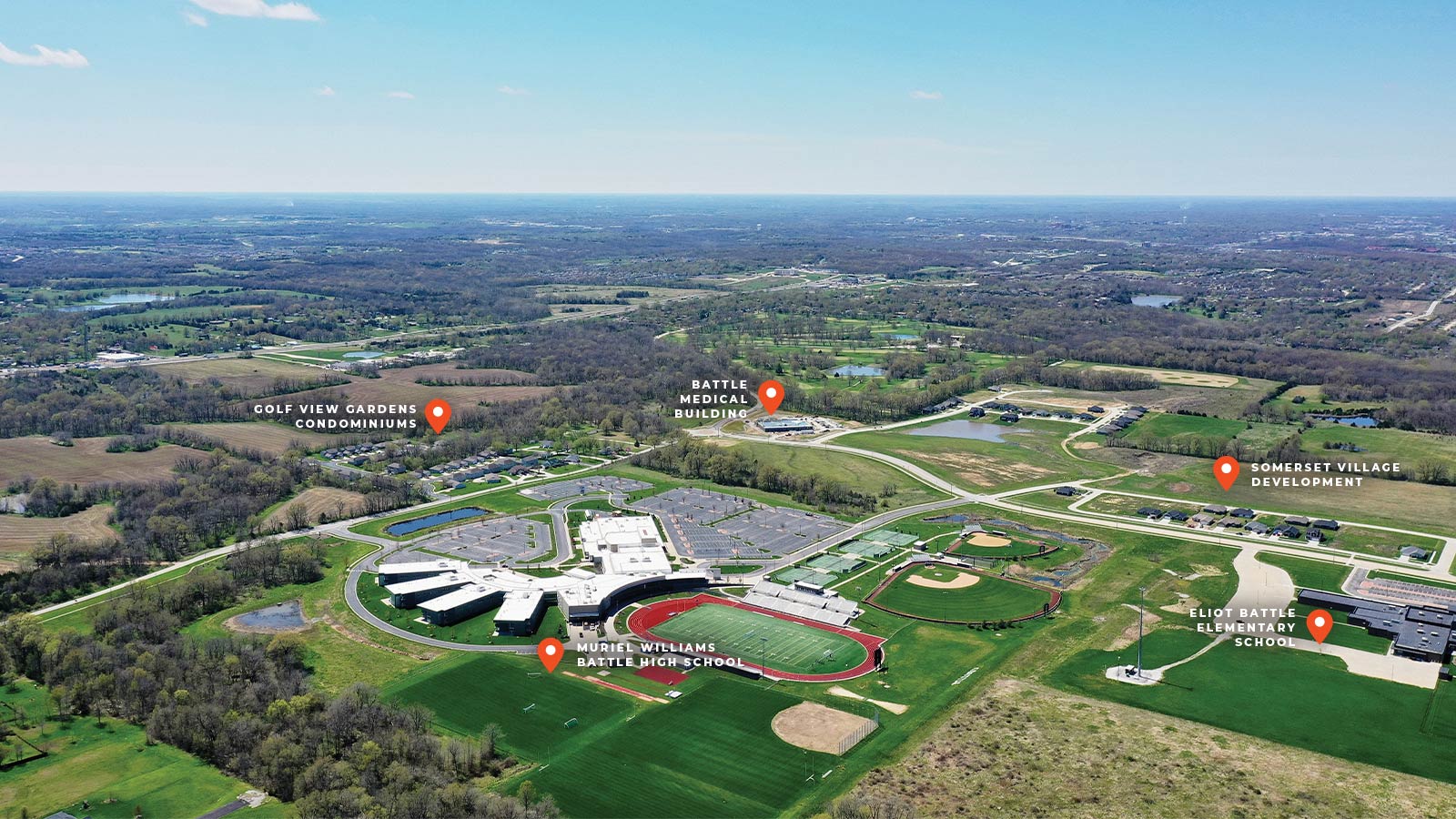 This month, we continue our series on new business development in Columbia, piled high with things to do, places to eat, and shops to explore. This month we focus on areas east of Highway 63, both north and south of I-70.
Battle Medical Building

Located just west of Battle High School and projected to open in December, the Battle Medical Building will bring outpatient care to Columbia's northeast corner. The new 27,760-square-foot facility will contain 34 examination rooms and two treatment rooms.

"We had a primary care expansion committee that was looking at primary care expansion and how we could care for more Missourians," says Stephanie Cordray, MU Health Care's interim executive director of ambulatory care.

The committee knew there weren't any other health care providers north of I-70 and knew that area would be growing, with Battle High School growing and road improvements being made.

"This will be one of the best builds for a medical building," Stephanie says. "I think it's about taking health care into the community. It's a multispecialty primary care clinic. We're talking the full gamut, with everything from a retail pharmacy with a drive-thru to imaging and labs. This allows people to go and get what they need and get taken care of.

"It co-locates so many different types of services. It's intended to serve families, the young, the old. It's a big investment in that the design is very supportive of an integrated clinic with the patient in mind," she adds.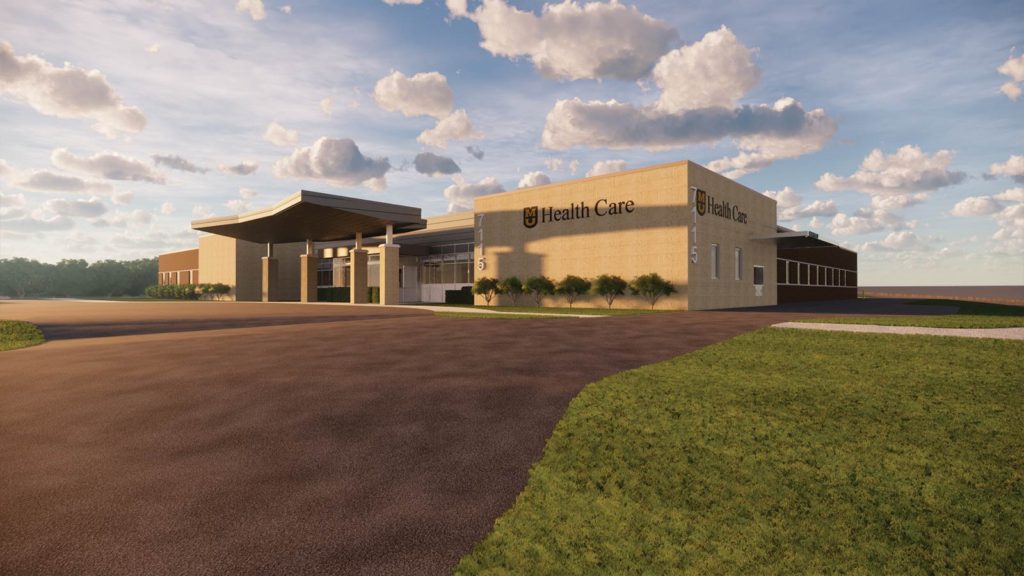 The Brooks

The Brooks is a single-family residential development with nearly 500 lots. It's located just north of Route WW across from Elk Park Drive, extending to Rolling Hills Road. Crockett Engineering provides all of the civil engineering and surveying for the development.

"Mid-Missouri is in need of additional housing stock," says Tim Crockett, partner at Crockett Engineering. "The Brooks is a development that provides additional opportunities for housing on the east side of Columbia."The Brooks is a large subdivision that began selling lots on July 7, 2017. Phase one of the development has 82 lots and phase two has 398 lots, for a grand total of 480 lots. "It's complete in phase one and has about 50 houses in it already, and we are currently building houses in phase two. It may include two or three more phases going forward, and those are not built yet," says Quinn Bellmer, president and owner of JQB Construction Inc., developer of The Brooks.

"It's unique from other subdivisions in Columbia because the location is very convenient to north, south, and downtown. The land in particular is very good and some of the best I've ever seen in Columbia," says Quinn. "It has a nice rolling effect, which is optimal for land development. This land has never been logged, either, so it has nice, mature trees."

One of the builders in The Brooks subdivision is Girard Homes; they're building a custom home. Other builders are working on spec homes there.

"The home we are building in The Brooks is a semi-custom home," says Amanda Baker, new home specialist with Girard Homes. "We started off by helping our clients pick out the perfect lot to build on. Then they worked with our draftsman to make modifications to one of our floor plans to customize it exactly how they wanted. Next, we set them up with our in-house design team to select all of the interior and exterior details of their home. Now, they're able to watch it all come together as the construction progresses."

The Brooks welcomes you with a tree-lined entrance that takes you up on top of a hill surrounded by woodland. "Homeowners in this community can really enjoy the quiet countryside," Amanda says. "The Brooks helps make every home feel more secluded and tranquil. Whether you are wanting a larger walkout custom home or a smaller single-level new home, The Brooks has you covered."
What to do?
Bur Oak Brewing
Bur Oak Brewing offers craft beers perfect for people who share an appreciation of their craft and community. When you stop by the taproom, you'll find craft beers that pay homage to Mid-Missouri, such as MoMo Dark Ale, Old 63, Big Tree DIPA, and Boone County Brown. In addition to great beer, you can also find fun games to play at their brewery, like ping pong, giant Jenga, cornhole, and big billiards. In terms of food, it's BYOF (bring your own food), but they also have food trucks on site during certain days.
Elevate Gymnastics and Fitness
Elevate Gymnastics and Fitness is owned by Rodney Gust and Adrianne Perry, who also serve as head coaches for the gym. Their 9,000-square-foot facility strives to "elevate the competitive standard of gymnastics and health within our community while creating an inclusive and devoted environment where children and adults strive to learn, work, play, and grow — together." They offer recreational and competitive gymnastics training, and it is also available for birthday parties and adult fitness. Among their many other qualifications, Rodney coached two 2004 U.S. Olympic team members, and Adrianne is a 2017 Mizzou Hall of Fame inductee.
Where to shop?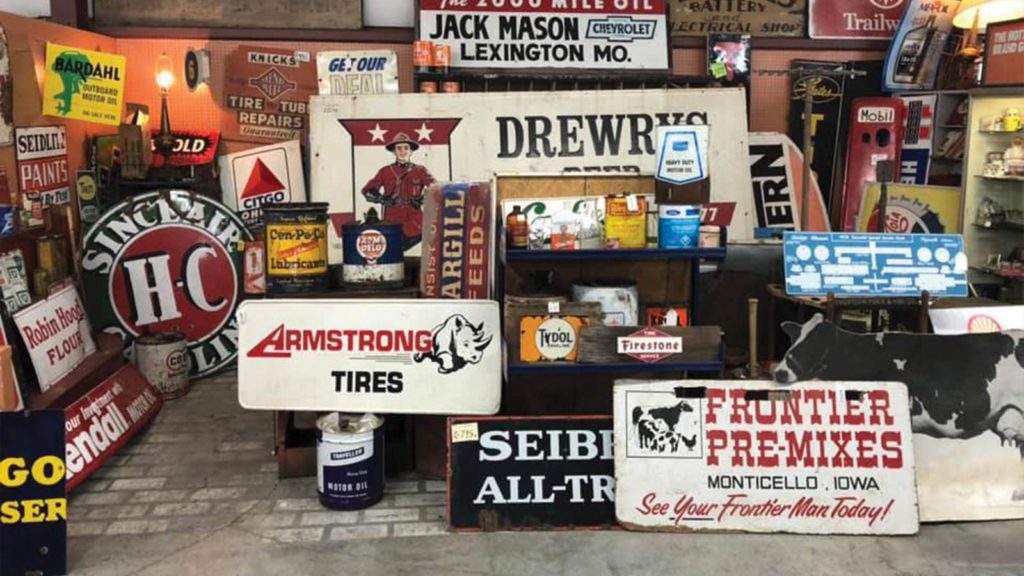 Hong Kong Market
Hong Kong Market specializes in Asian groceries. They carry a wide selection of Asian noodles, sauces, mixes, baked goods, candies, herbs and seasonings for soups, and a variety of kitchen items helpful for Asian-style cooking. If there are items not in the store, you can pre-order them and make sure you receive the something special you're looking for.

Artichoke Annie's
Artichoke Annie's Antique Mall is over 30,000 square feet of antiques, vintage clothing, and collectible items. They have more than 150 dealers and consigners, and they offer coffee and cookies to purchase and enjoy while you peruse their booths and displays from the past. The booths are always changing, so every trip to Artichoke Annie's is a unique experience.

Mid America Harley-Davidson
Mid America Harley-Davidson is a full-service Harley-Davidson dealership that serves riders in Mid-Missouri and loves to build relationships with their customers and community. Be sure to check them out on Facebook to find out about local parties and
riding adventures they have planned.
Where to eat?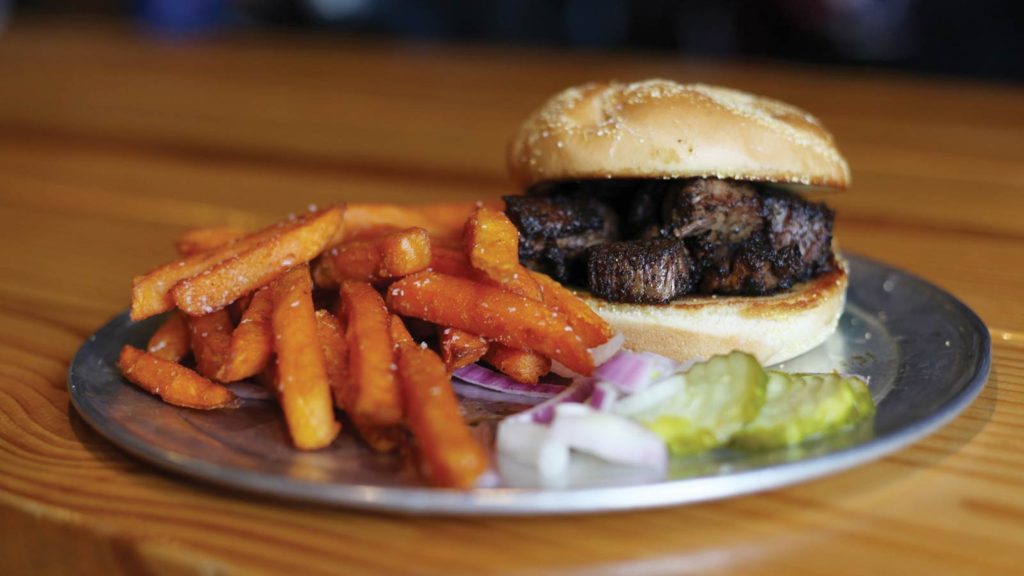 Surah
Surah Korean Cuisine BBQ and Sushi offers authentic Korean food in Columbia. Surah opened in August of 2019 and is a locally owned and family-owned restaurant. Whether you're looking for bibimbap, bulgogi, or sushi, you'll find delicious and extensive options of Korean and East Asian dishes on their menu. As it says on their Facebook page, Surah is truly "a place for a sit-down homemade meal that you would find across the Pacific."
Como Smoke & Fire
Como Smoke & Fire is a family-owned and -operated barbecue restaurant that offers a fun, friendly, unique dining experience and atmosphere that puts a local twist on barbecue. Come in and try their homemade sauces and fresh smoked meats to taste that Columbia barbecue style. Whether you start with pulled pork or fried pickles or go straight for some burnt ends and bacon cheddar ranch potato salad, you'll enjoy their food and their welcoming vibe.
George's Pizza and Steak House
From steak to gyros to spanakopita to pizza, George's Pizza and Steak House offers a unique and tasty menu. Located off of Clark Lane, it has a laid-back feeling and some of the best homemade pizza in Columbia with reasonable prices. Whether you're dining in or taking a pizza home after work, George's is a convenient and tasty option on this side of town.
Check out what's new on the west side.