What's New on the West Side?
drone photo by Keith Borgmeyer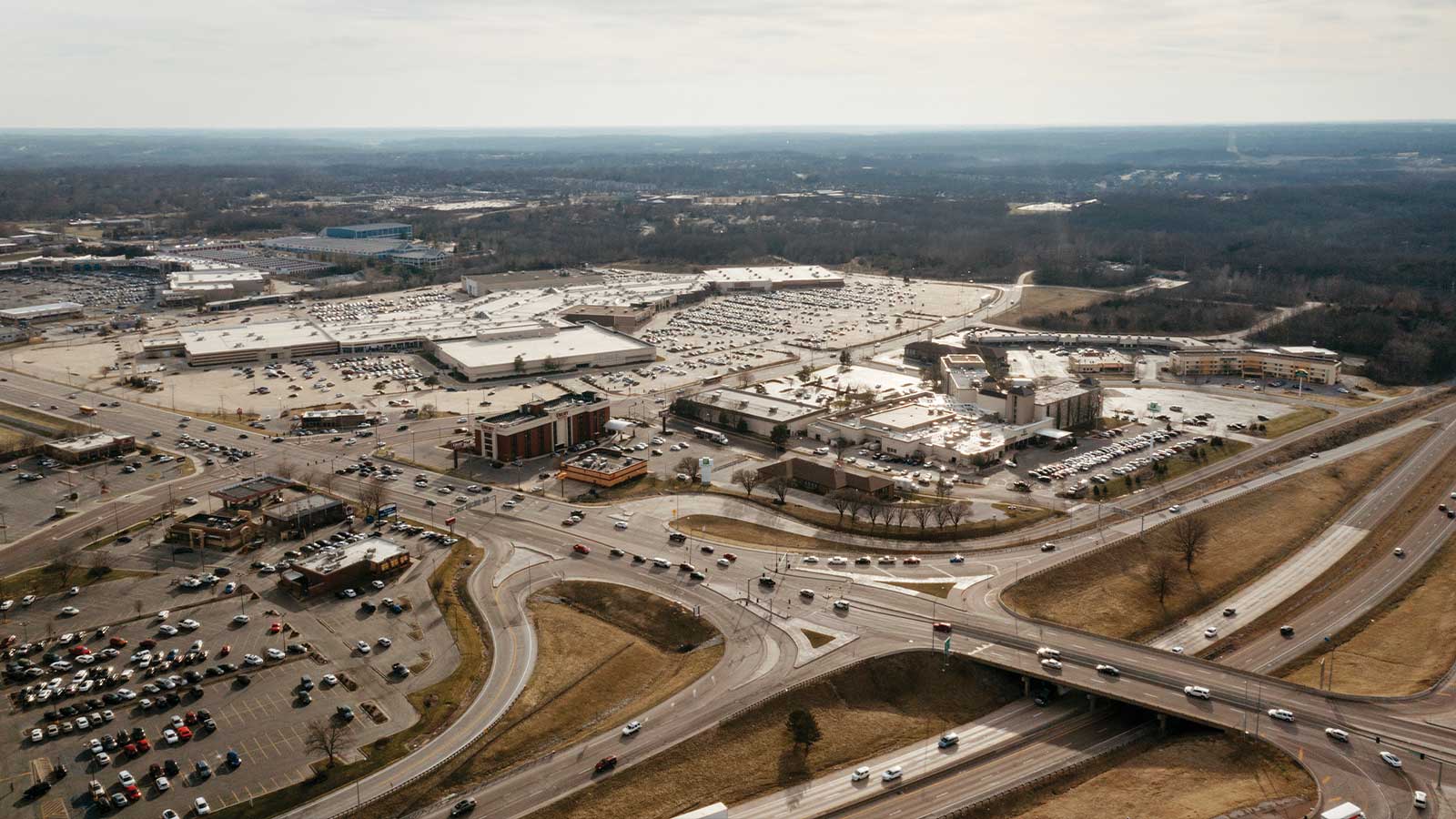 Those who know Columbia know the city by the different parts of town and what each side has to offer. This series will explore new business development in Columbia along with things to do, places to eat, and shops to explore. This month, we kick off the series with the west side.
Westbury Village
The new Westbury Village market development off Scott Boulevard consists of a 45-acre tract that is zoned for commercial and residential spaces. It will be a mixed-use development on the west side of town that serves area residents with a grocery store, restaurants, professional offices, multiple medical offices, a convenience store, fast food, pharmacy, bank, car wash, and more. The Westbury senior living project will be part of this development, too, along with apartment homes for all ages.

From its inception, the infrastructure took six to eight months to complete. According to Travis H. McGee, owner of the construction company heading up the Westbury development, the entire project is a five- to seven-year deal, with most businesses being open by 2025 and the whole project being completed in 2027. "This development has produced over 1,000 construction jobs and 500 jobs moving forward," he says.

Travis adds: "The goods and services on the west side of town were limited to where people had to travel across town to receive goods and services. As the west side of town continues to grow, Westbury will serve the west side of Columbia. It promotes walkability and livability for the community."

Travis' company has worked with the City of Columbia on this development and has paid 100% for all infrastructure in-house without assistance from the city. "We've worked to improve the safety of Scott Boulevard by widening the streets, adding new signal lights and deceleration lanes, and have put all utilities underground at no cost to the city," says Travis. "This project is a real benefit to Columbia and the west side of town."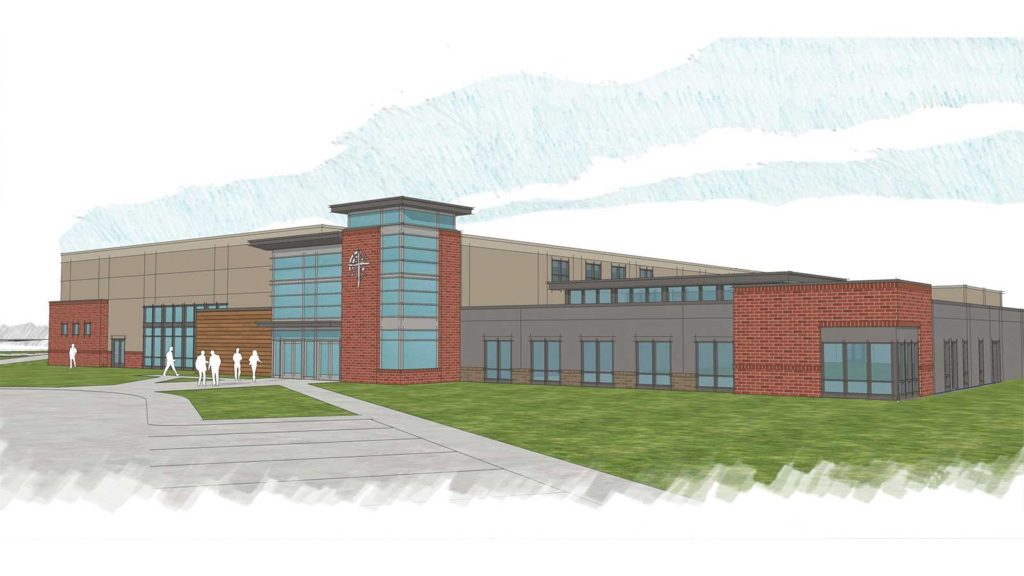 Christian Fellowship Church
In January, Coil Construction broke ground at the new Christian Fellowship Church located at the corner of Chapel Hill Road and Louisville Drive. The new single-story, contemporary facility will feature a large, open auditorium that seats more than 800. Phase one of the building will be 38,615 square feet, and they anticipate multiples future phases, as well.

The building will include adult classrooms, an atrium, a multipurpose room, a kitchen, office space, and children's classrooms. The property will also include an outdoor amphitheater, walking trails, a lake, a community garden, a sports field, and more. Construction began in February, with completion scheduled for some time before June 2021. The church purchased the 37 acres of land in 2001.

"We have talked at length about the call on our church to increase our capacity to receive more people and reach more nations with the gospel of grace. Since 1995, I had been wrestling with concerns that our current facilities might be hindering our assignment to minister to the people of Columbia and beyond," says Phil Schaefer, senior pastor at Christian Fellowship Church.
Moving the church also creates space for Christian Fellowship School, which currently serves almost 300 students from more than 40 churches in pre-K through 12th grade.

"If we had stayed in the storefront where we originally met, we would likely not exist as a church today," adds Phil. "We will not be 'settling' onto this new property. I hope we never settle. The new building prepares us for ministry that we are not yet operating in."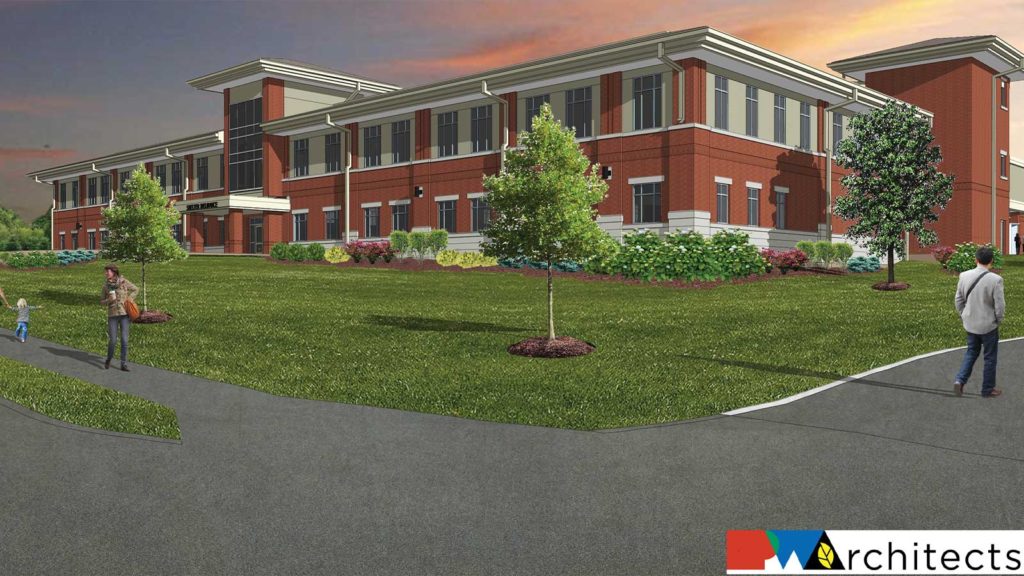 Shelter Insurance
Shelter Insurance has been a staple in Columbia for nearly 75 years. "We want to be a good corporate citizen and try to do things for the community where we live and work," says Jay MacLellan, director of public relations and corporation training for Shelter.

With construction on their new north campus facility starting in summer 2018, Shelter Insurance is continuing that legacy. The new, two-story building is 100,000 square feet with a basement and is projected to be ready next month, with all departments being in place by the end of August. "We will start with moving over our warehouse and shipping and receiving areas first, as well as our printing department," Jay says.

"We have various departments that work together but aren't located in the same area, and this will allow us to put a few of them under one roof to work more efficiently. Over the years, we have grown in the home office and need more space," he says.

Coil Construction is the general contractor on this project, and they have worked with efficiency in mind by installing features like LED lights. "One thing we've tried to do in a lot of our newer buildings is to think about the future," Jay says. Coil Construction and Shelter Insurance have both also partnered with minority- and women-owned businesses as they search for vendors and contractors in Mid-Missouri for the construction.

Eventually, they will tear down the old warehouse to add additional parking. "When you have more space and more people, parking is necessary to complete the project," adds Jay.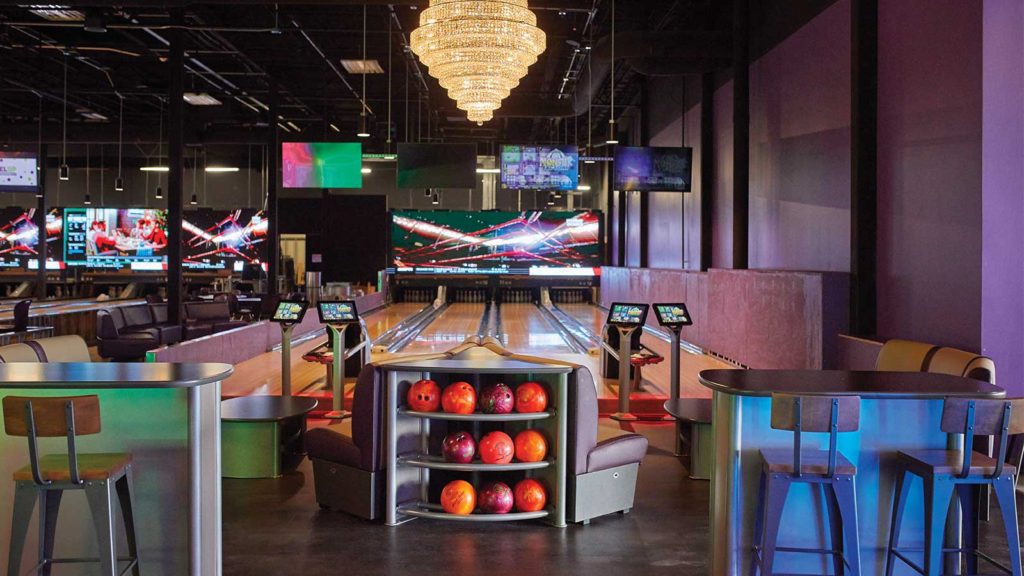 The Columbia Mall
Columbia Mall is one of the biggest and most important developments on Columbia's west side, and now three new developments are underway to add even more to the mall. "The western part of Columbia continues to have a strong demand from new retailers and restaurants who are looking to expand their businesses," says Rusty Strodtman, senior general manager of the Columbia Mall.

In late 2019, the Columbia Mall sold approximately 1.5 acres of their parking lot to a hotel developer called KJ Hotel Properties LLC. The hotel developer is based out of southern Missouri and will be building a new hotel in the future.

"At this time, we do not have an exact hotel brand or the tentative schedule for such a hotel," says Rusty. He adds that the original plans called for a 4-story, 106 room hotel located between Bernadette Place and Hutchens Drive on the mall's parking lot.

"The Columbia Mall is very excited about the new hotel and the customers that will be visiting this new hotel. This is an example of an in-fill project, where we are taking a large parking lot that isn't fully utilized every day of the year and adding a residential element to an already very successful retail and dining destination," says Rusty. "We believe the hotel will be a strong traffic generator and be very complementary to the over 100 existing retailers at Columbia Mall."

In addition to the future hotel, the mall welcomed Level Up Entertainment in November. "Level Up is a 30,000-square-foot entertainment venue owned and operated by Nic and Brooke Parks of The Pinball Company," says Rusty. "Level Up has one of central Missouri's largest selections of arcade games with some of the old classic games mixed in with the newest cutting-edge games." They also have a large selection of alcoholic frozen drinks, mixed drinks, and beer on tap. In the near future, Level Up's restaurant construction will be completed and they will start offering food.

"The long-awaited Dillard's second store location is near completion in the former Sears store that closed back in 2018," says Rusty. The new Dillard's men's, home, and children's departments held their soft opening on February 22 and their grand opening on February 26. "The current Dillard's store will be remodeled and converted to 100% women's clothing, shoes, and accessories. This new multimillion-dollar store will create approximately 100 new jobs," Rusty adds.

"In an age of closing department stores, Columbia Mall continues to buck that trend by opening another department store," he says. "With Dillard's south store opening, the Columbia Mall department stores are 100% leased."
Where to Eat
Bamboo Terrace
Bamboo Terrace offers some of Columbia's finest, authentic Chinese food. Whether you're ready for tasty crab Rangoon or pork dumplings or you want to be more adventurous and try the Korean seafood jum bong, you can find it all at Bamboo Terrace. They are closed on Tuesdays and close between lunch and dinner on weekdays, so plan your next trip accordingly.

The Pasta Factory
The Pasta Factory has been serving Columbia with original Italian cuisine since 1976. Whether you're looking for classic Alfredo, lobster ravioli, or an Italian sandwich, you won't be disappointed. In addition to serving dinner, they also offer a happy hour and pick-up orders.

Truman's Bar & Grill
Truman's Bar & Grill is the perfect bar and grill vibe in west Columbia. They've been a local hangout for more than 15 years and boast good bar food in huge portions. Looking to try a new type of burger? Order their bison burger! On Saturdays and Sundays, Truman's has a breakfast buffet until 2 p.m. This is a town favorite before Mizzou games. Truman's also has a great happy hour from 4 to 7 p.m. and 10 p.m. to midnight every day, and on Tuesdays, they have all day happy hour. They also have several events happening throughout the year, which you can find on their website.
Where to Shop
When shopping on the west side of Columbia, look no further than the Columbia Mall. Versona, a division of CATO Fashions, is coming soon to the mall. It's a retailer stocking women's apparel and a wide range of accessories, including jewelry, belts, and scarves.

"Versona will be opening this month in the former Charming Charlie's location that is located outside [the mall] between the two Dillard's stores," says Rusty. "Versona is a cutting-edge retailer that we are very excited has chosen central Missouri for one of their newest prototype stores." Rusty adds that the new store will be adding approximately 20 new part-time and full-time retail jobs.
What to Do
Midway Golf & Games
"When we took over in 2015, our goal was to turn this into Mid-Missouri's premier family fun destination," says Kory Neisen, general manager of Midway Golf & Games. "We try to create a fun atmosphere for people who like being outside, and we want people to have fun and be entertained."

The large entertainment complex features a driving range, a par-three golf course, and mini-golf, along with batting cages, go-karts, and things like life-sized checkers and battleship. In 2019, Midway Golf & Games also added axe throwing, archery tag, and laser tag. Their 300-square-foot laser tag field is perfect for groups of 12 or more. It's all outside and is like a paintball experience without the mess. "It's just a place to come out and enjoy. The landscaping is beautiful, and it's just something we are really proud of," says Kory.
Shelter Insurance Gardens
Shelter Insurance Gardens feature an impressive 5-acre garden with over 300 varieties of trees and more than 15,000 annuals and perennials. "It was born from an idea from a gentleman by the name of Scotty Garrett, who was the superintendent of grounds in 1974, and [the park] was dedicated in 1975," says Jay MacClellan, director of public relations and corporate training for Shelter. "Since then, it's become a landmark in Columbia for people to go and enjoy."

The park features six unique gardens, including a sensory garden with braille, a rose garden and lily pool with a gazebo and fern garden, a Japanese maple and conifer garden, a desert garden with cactus and sand, and a Vietnam memorial. "All of those gardens give you the sense of being in different places in the world," says Jay.

The gardens are free to the public and open between 8 a.m. and dusk.