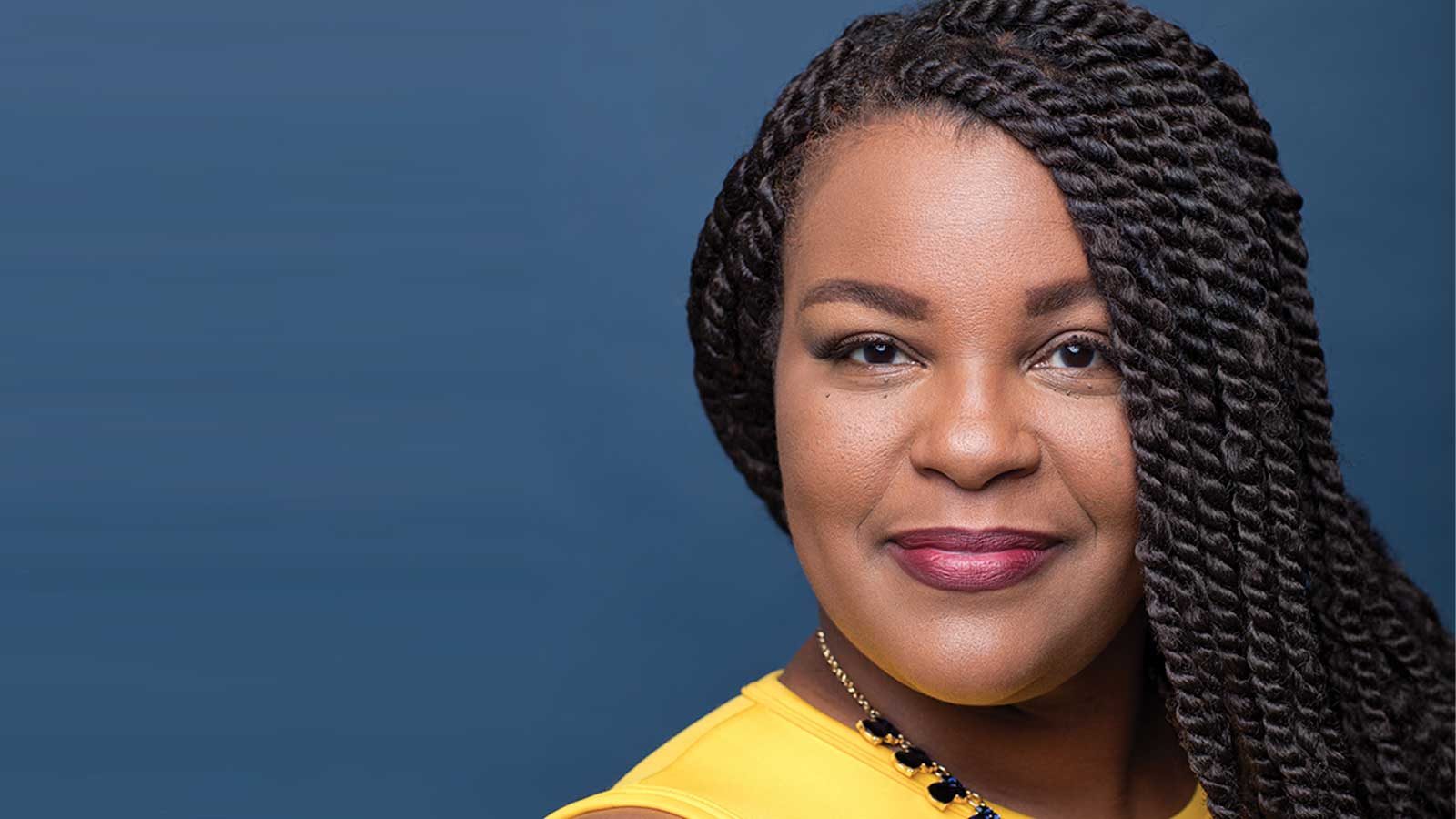 Honoring local organizations and individuals who tirelessly give back.
Not a week goes by where we aren't in some way influenced or inspired by one of our local nonprofits. The men and women leading and serving in this sector are courageous, tenacious, and passionate. They accomplish so much with so little.
It is our heart at COMO magazine to honor their generosity by doing what we do best — telling their stories. Join us in celebrating our 2019 Impact COMO winners and honorable mentions.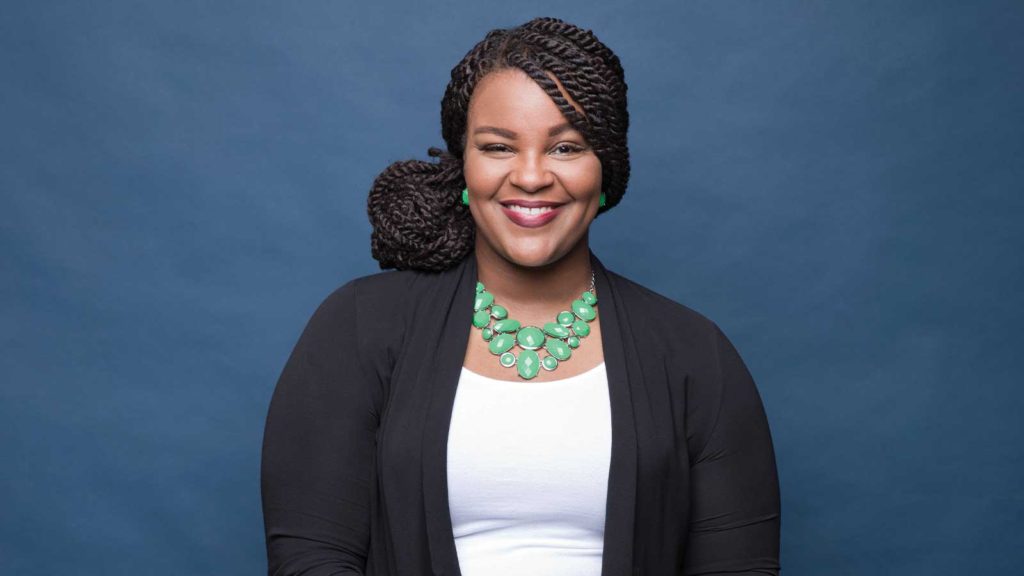 NIKKI MCGRUDER
Most Impactful Executive Director
Inclusive Impact Institute

The Inclusive Impact Institute began in March of 2015 as a region of the Diversity Awareness Partnership out of St. Louis, but in the spring of 2018, it became its own entity.

As director of the institute, Nikki is able to do work that means the world to her. "It's work that does not feel like work at all," she says. "As cliché as it sounds, it is so true. I can be my authentic self in the work that I do, and I encourage others to be a part of communities that allow them to be their authentic selves as well."

Nikki's goals for 2020 and beyond are to continue providing programming and opportunities to educate and bring awareness to the community as it relates to diversity and inclusion. Her team is committed to a community where each and every human being feels that they have a place and that they belong.

Nikki credits her motivation to her children. She wants for them to inherit a society that is better than the one she had, or her mother or grandmother had. "I look at them as they look at me with the full expectation that I am going to take care of them to the best of my ability," she says. "They're relying on me, and I do not want to disappoint them."

The work gets done thanks to the countless volunteers helping to provide programming and give of their time and expertise. The institute collaborates across city and county government, with for-profit and nonprofit organizations, with public and higher education, and beyond.

"The Journey Toward Inclusive Excellence Committee, in particular, has worked alongside us for two years now in a pure volunteer capacity, and we work together to make our community one committed to inclusive excellence," Nikki shares.

Nikki is proud of any recognition that honors the work being done, and she was excited to recently receive the Statewide Collaborative Diversity Champion award from Missouri State University.

Honorable Mentions: Dr. Stephanie Logan, DeafLEAD and Nanette Ward, Stop Human Trafficking Coalition of Central Missouri.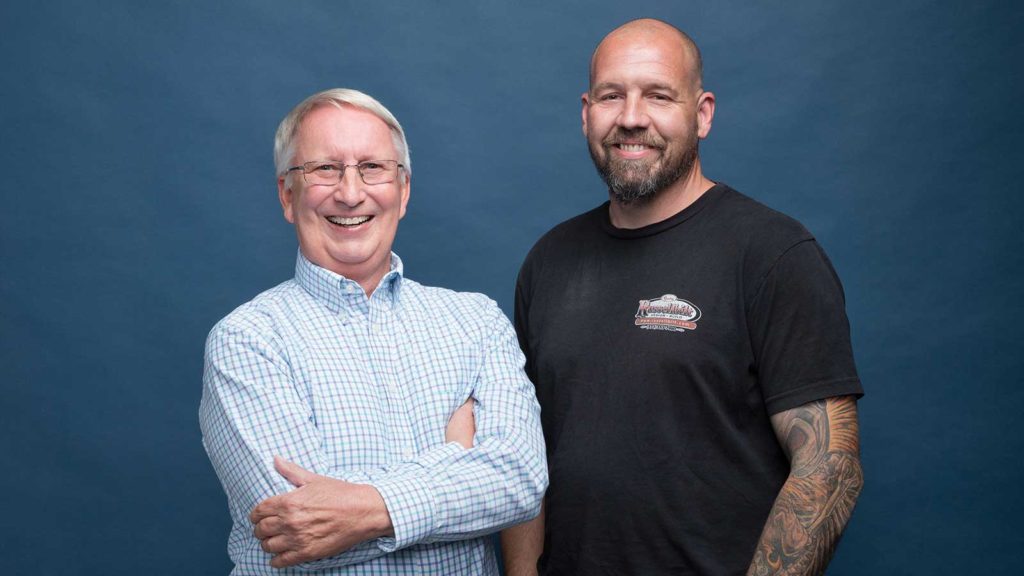 TIGERS ON THE PROWL
Most Impactful Fundraising Event

Tigers on the Prowl is a volunteer-run organization that showcases the work of artists and provides a platform for local charities to raise awareness and funds. They have raised over $600,000 for local charities to date.

Chuck Crews, founder and board member, has worked with the organization for seven years. He and the other board members recruit and select artists and charities to participate. They also help organize all aspects of auctioning the art and planning the fall banquet.

"We assist the charities in finding sponsors and selling tickets," Chuck says. "And we work with local media to promote the project and raise awareness of the charities."
The actual event now includes 500 attendees, a live auction of each piece of art that highlights the artist and their process in developing the piece, a dinner, and a silent auction, which is new.

"Chuck oversees all aspects of the evening with a host of helpers who help the evening go off without a hitch," says Grace Elder. "My nonprofit child care agency has been involved for three years and has benefited greatly from this gentleman's generosity and heart."

The organization's goals are to continue to improve their event, find new charities to help each year, and to engage a wider group of local artists.

"Seeing the artwork that our artists have produced displayed around town makes me proud," Chuck says, "as does seeing the money that we've raised help the participating charities."

Chuck says they couldn't make it all happen without The Crossing and Mpix, their presenting sponsors, as well as their board members and many other local artists and sponsors.

This year's auction and dinner event was held on October 1 at the Holiday Inn Executive Center and benefited Rainbow House, Lutheran Family and Children's Services, Lizzy's Walk of Faith, City of Refuge, and the Mary Lee Johnston Community Learning Center.

The evening featured art created by 17 local artists including Jenny McGee, Kate Gray, Clayton Hicklin, Emmett Russell, and Lonnie Carlos Tapia.

Honorable Mentions: Love INC's Over the Edge and Welcome Home Inc.'s Casino Night.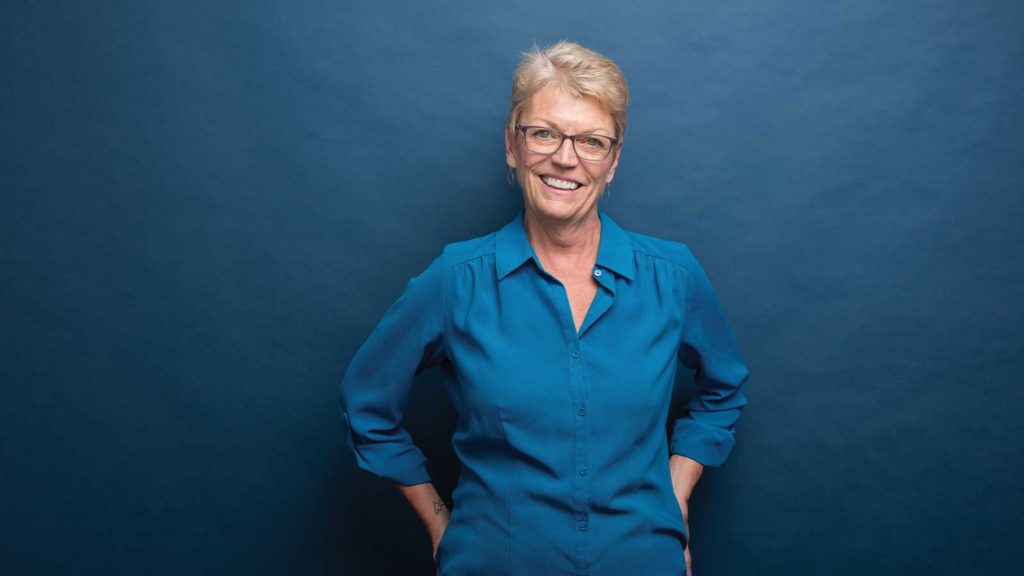 ANN MERRIFIELD
Most Impactful Board Member
Columbia Art League

People often tease Ann Merrifield about being the "girl who can't say no." But if it's an organization or initiative she can get behind and support, why shouldn't she say yes?

"I think one of the reasons that Columbia is such a thriving community is that there are a lot of individuals just like me that appreciate the opportunity to give back," Ann says.

Ann has served on the board for the Columbia Art League for two years, but it was a bit of a bumpy path getting there. She claimed she wasn't an artist and therefore wasn't qualified, and it took being asked three times before she agreed. "I finally realized that I am an excellent art appreciator, and appreciators are needed on boards as well," she says.

Ann also sees herself as a strategic thinker and believes that skill is needed on boards, too. "I'm someone who is able to rise above the passion of what we do and provide input into what makes the most sense for us to do," she says.

CAL supports the arts in the community in many ways — gallery exhibitions, pop-up shows, art classes — but the event they are the most known for is Art in the Park. Each year, during the first weekend of June, Stephens Lake Park comes alive with art, sculptures, jewelry, ceramics, music, and food.

"In my role as parking lot administrator — a self-given title — I have met people from all over the country that look forward to attending this event every year. I'm extremely proud of the art league for their tireless work in putting this event on and also proud of our community for supporting it," Ann says.

CAL's goals for 2020 include expanding program and educational offerings, increasing access for a more diverse range of community members, developing CAL into a "board of choice," assuring financial growth and stability, identifying locations and facilities that can enhance the organizational and operational growth, and building brand awareness. And Ann can't wait to be part of all of it.

Honorable Mentions: Joe Miller, Boys & Girls Clubs of Columbia and Harriet Yelon, Ronald McDonald House Charities.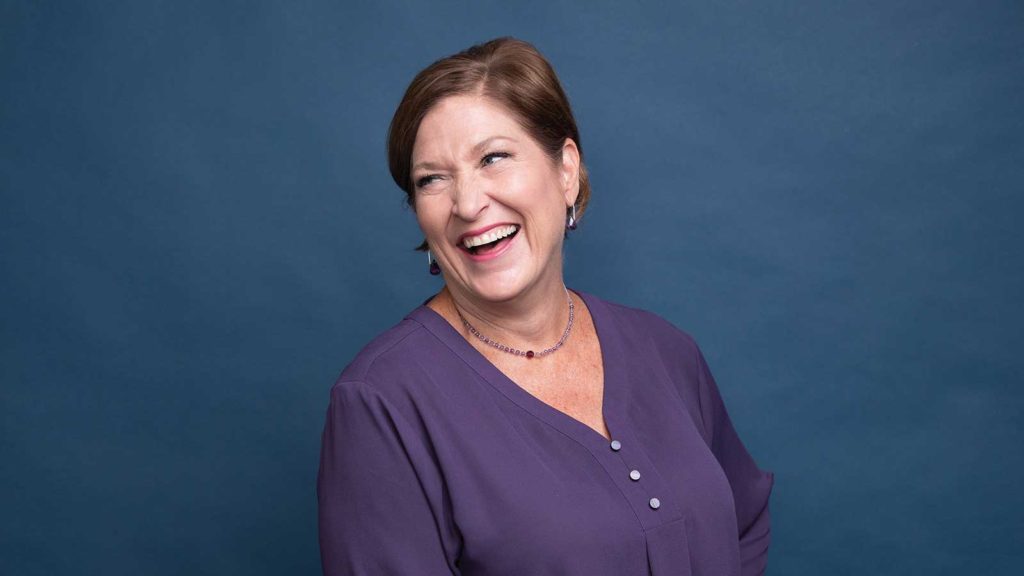 SHERRY MAJOR
Most Impactful Staff Member
Missouri Women's Business Center

Sherry Major's most rewarding moments are having what she calls "business babies." And so far, she's had 25.

"Seeing others learn and grow is motivating, especially in the moment that their dream becomes a reality," she says.

Thanks to a grant from the U.S. Small Business Administration, Central Missouri Community Action was able to start the Missouri Women's Business Center in 2016. Sherry has served as a business coach and training coordinator for the past two years.

In her role, Sherry meets with people who want to open or grow their business. She determines where they are in the process, where they want to be, and what they need. She also coordinates various training workshops and teaches a 36-hour business planning class called LaunchU.

"I help them get it out of their head, prioritize the next three most important things, and then encourage them to meet with me again for accountability and to keep the process going," Sherry explains.

And her work has not gone unnoticed. "She puts people at ease all while challenging them to thoroughly examine their business plan for marketability and profitability," says Jennifer Schenck. "Every day she performs her job with a smile, energetic attitude, and caring heart."

Sherry credits Darin Preis, the executive director for CMCA, for his foresight in writing their initial grant and for hiring great leadership. She also appreciates the talents of her teammates Jessie Yankee and Sarah Fuller, and she's looking forward to the future of the organization.

"In 2020, we want to collaborate on a resource center space in the Parkade Center to provide entrepreneurial support to the communities on and surrounding the Business Loop," Sherry says. "Secondly, we plan to expand our LaunchU course offerings to some rural communities surrounding Columbia."

Sherry gets excited about helping people and watching how the Columbia business community supports the nonprofit community. "Being part of a nonprofit here is wonderful because we have such engaged supporters," she says.

Honorable Mentions: Tricia Woolbright, Columbia Center for Urban Agriculture and Megan Sievers, Welcome Home Inc.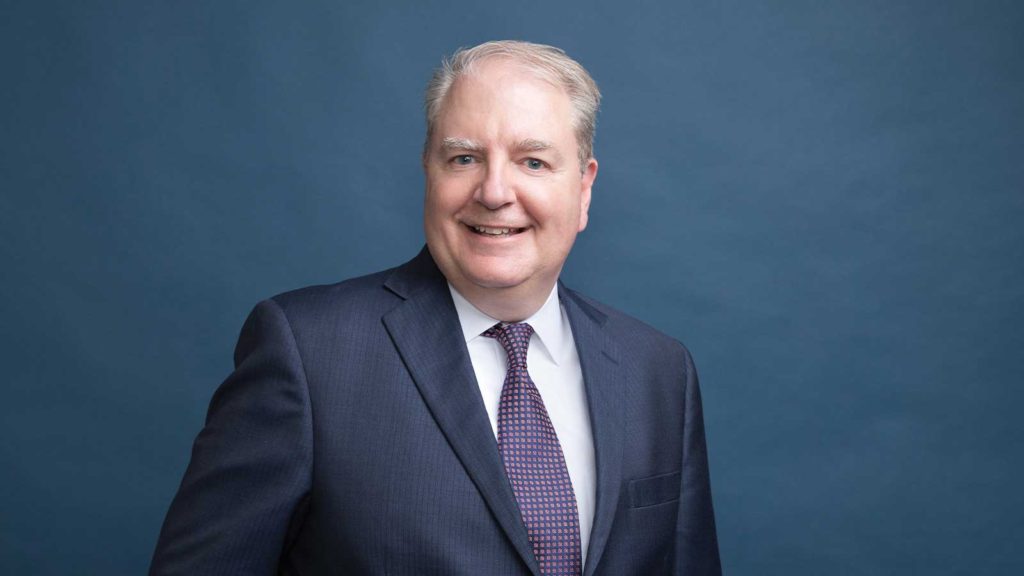 NETWORKS OF MID-MISSOURI
Most Impactful Philanthropic Company

The Networks of Mid-Missouri — KMIZ-TV and KQFX-TV — is home to ABC 17 News, which airs nearly 40 hours of local news programming each week and offers a comprehensive news website. They also support local nonprofits through creative ads, community announcements, and innovative marketing techniques.

"The Networks of Mid-Missouri and its staff has been instrumental to the Salvation Army, ensuring we have successful campaigns and events," says Lori Benson, of Columbia's chapter of the Salvation Army. "They encourage their staff to volunteer in nonprofit events and activities, to be involved in civic groups, and to serve on boards in our community."

Every December, the company spends an entire day ringing the bell for the Red Kettle Campaign, and their sales director, Trent Poindexter, sits on the advisory board for the Salvation Army and serves as chair of the Community Relations and Development Committee.

"We're all familiar with the idea of giving more than we take," says Curtis Varns, general manager of The Networks of Mid-Missouri. "An extension of that lifestyle comes in the form of volunteering, community service, and charity. It just fits with what we do."

Lori believes The Networks of Mid-Missouri goes above and beyond to create an impactful partnership. "The Networks of Mid-Missouri has not only helped us form successful campaigns, but they have truly made a difference in countless lives of those we serve," she says. "They look at all aspects of generating a positive message that engages our community, and they make sure the Salvation Army shines."

"I've gotten to know a lot of leaders of various nonprofits here in Columbia, and most everyone I've dealt with is outstanding," says Curtis. "They are all smart, well intentioned, and capable people. I feel like our community is in great shape when the organizations charged with taking care of people are well run."

What about the future? "Our goals are to keep growing and to better serve Mid-Missouri by providing reliable news and weather, top-notch entertainment, local programming, and community service," Curtis says.

Honorable Mentions: Shelter Insurance Companies and Senior Marketing Specialists.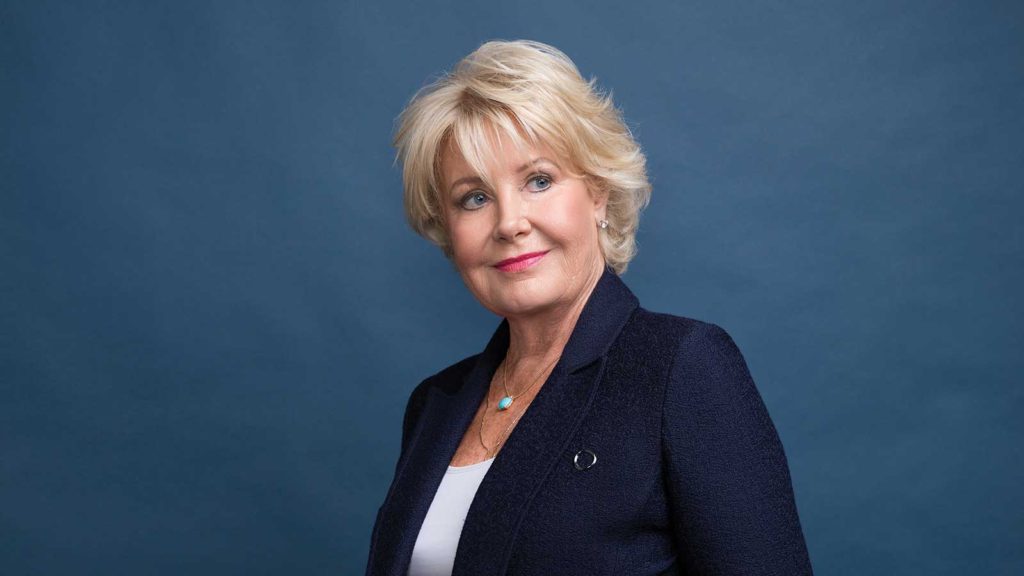 ANNA MARIE KNIPP
Most Impactful Volunteer
Boone Hospital Foundation

While Anna Marie Knipp claims to be a "below the radar" volunteer who enjoys finding organizations she believes in and working on a project to help them financially, her results are anything but ordinary.

"Anna Marie approached Boone Hospital Foundation indicating that she would like to host a fundraising event at her barn, High Spirits Farm, as a way to say thank you for the care that she and her mother received at Boone Hospital Center," says Barb Danuser. "She was moved and felt compelled to give back."

Anna Marie asked that the funds raised be designated to purchase a new ambulance.

"Anna Marie led this fundraiser with enthusiasm and passion," says Barb. "Not only did she host and organize this event, but she also led the fundraising efforts. She tirelessly called, texted, visited, and hand-delivered to businesses and community members to join her in supporting this endeavor."

According to Barb, Anna Marie not only asked for financial gifts, but she also led the charge of securing 16 live auction items and 23 silent auction items. She succeeded in getting more than 250 community members to attend or support the event, which netted more than $90,000.

"Each event makes me very proud, as they've done very well for the nonprofit selected," Anna Marie says. "The most recent one for the Boone Hospital Foundation was by far the largest and most successful. We attracted a wide variety of guests with the addition of showcasing classic cars owned by local collectors. It was a huge hit and lots of fun."

Anna Marie went to college in Columbia and grew up in Jefferson City, thus giving her the opportunity to watch Central Missouri grow and prosper throughout her life. "This community has such a philanthropic mentality," she says. "I like to see organizations work together to address the local needs."

She believes that giving back comes in many forms, and all are good. "We make our community strong and it makes us strong as well," she shares.

Honorable Mentions: Anne Deaton, Children's Grove and Michael Garver, Columbia College Relay for Life.