American Legion Celebrates Centennial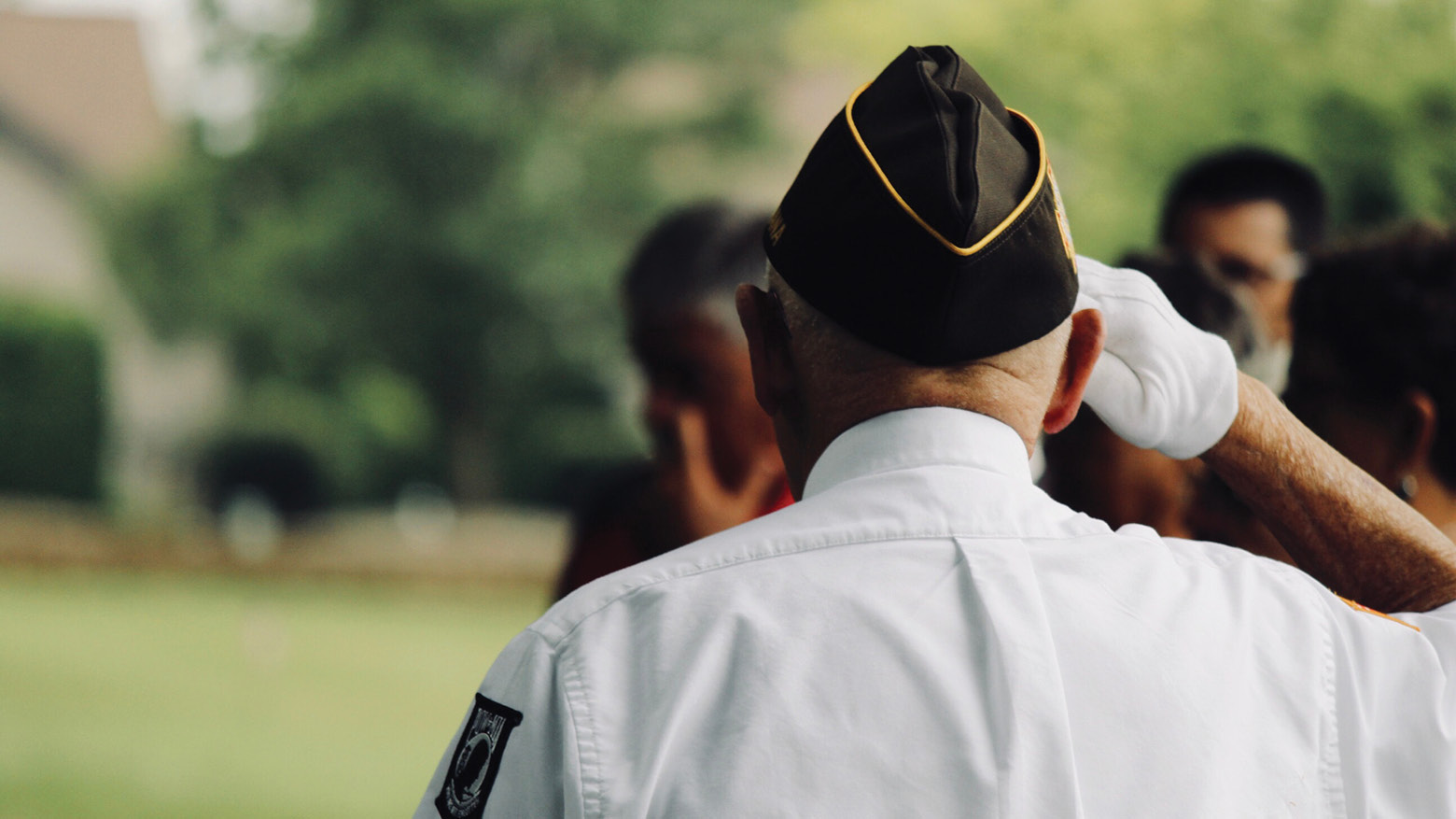 This year, the American Legion celebrates 100 years of camaraderie. Posts all over the country, including those in Columbia, are each celebrating uniquely.
"The American Legion is the nation's largest wartime veterans' service organization, committed to mentoring youth, providing sponsorship of wholesome programs in our communities, advocating patriotism and honor, promoting strong national security, and continuing devotion to our fellow service members and veterans," says Ron McMillan, commander of Herbert Williams American Legion Post 202 in Columbia. "Our 'family' of organizations within the organization is open to a huge population of the United States. As in our military, we are a colorblind organization, and we represent God and the country in all of our endeavors, which is ingrained in all of our principles."
Aside from Post 202, there are two additional American Legion Posts in Columbia: Post 1111, a women-only post, and Post 238, a historically African American post made up of primarily World War II and Korean War veteran members.
How It All Started
The very first meeting of the group that became the American Legion was held in Paris, France, in 1918.
"The St. Louis, Missouri, caucus soon followed, and the rest is what we would call 'history,'" says McMillan. "Post 202 began among other groups of World War I veterans from all across the country returning from war and seeking the comradeship of fellow veterans."
To become a member, one must have served in the military during wartime. It is not a requirement to have been deployed overseas, only to have served during a period of conflict.
"All veterans seek the company of others who have shared experiences," says McMillan. "We may not speak of our experiences with family or non-military friends, but we will share with other veterans, even if they weren't involved in the same conflict."
The largest of the posts in Columbia, Post 202 has a large building that can be rented to outside organizations or individuals. This gives them a revenue stream, which is then used to support veterans.
Celebrating 100 Years
To honor the organization's centennial, Post 202 has upgraded and added to their memorial room displays, which involved going through hundreds of pages of meeting notes from years past.
"In the early days, we met in the downtown offices of our members," says McMillan. "Attendance was pretty low in those days."
The American Legion now has approximately 4,000,000 members nationally and about 320 locally in Post 202 alone.
In addition to sprucing up the place (McMillan was in the middle of ripping off and replacing a large front portion of Post 202's building when we spoke), the American Legion posts in Boone County celebrated their 100th birthday "party" in April.
"The event was very well attended," McMillan says proudly.
The Family of Suborganizations
The Sons of the American Legion was founded by American Legion members in the 1930s to keep the organization going after the first generation passed away.
"This group, still today, is only open to males who have a father or grandfather who served during a time that makes them eligible for legion membership. Our sons organization, or SAL, is still active and is a means for many to join our organization," explains McMillan.
For the more daring-at-heart veterans, there's the American Legion Riders.
"This group of motorcycle enthusiasts is a great part of the American Legion family nationwide," says McMillan. "The biggest ongoing accomplishment of the riders is the establishment of the Legacy Fund. This fund was started to ensure that every child of a service member post-9/11 who was killed or injured with a service connection rating of those injuries of 80% or greater has the means to go to college."
Nationally, the riders have raised in the vicinity of $62 million thus far, and the state of Missouri contributed over $1 million last year alone.
The last, but not least, subgroup of the American Legion family is the American Legion Auxiliary. According to McMillan, these women support all of the legion activities, including the popular poppy distribution. The little paper poppies that are so often distributed outside of post offices, libraries, and grocery stores are a symbol of the fields of France, where so many "doughboys" lost their lives in World War I.
Carrying on a Legacy
The namesake of Post 202 is Herbert Williams, who was from the Hartsburg area. He was killed in 1918 while serving under General "Black Jack" Pershing.
"We have some outstanding pictures and memorabilia from Williams," says McMillan. "Our Funeral Honors Guard also paid a visit to the gravesite of Williams and performed military honors to honor our hero namesake."
In addition to supporting each other, legion members also support the community through youth organizations such as Diamond Council of Columbia and KidsFirst Optimist.
"Many of our members volunteer at the Harry S. Truman Memorial Veterans' Hospital, and we partner with many of the VA programs in other ways," says McMillan. "We also have relationships with scouting groups and constantly seek Eagle Scouts looking for their Eagle project."
McMillan has "proudly served as commander of Post 202 for about three and a half years," conducting the monthly meetings, helping veterans who are seeking assistance, maintaining relationships with other service organizations with common goals and projects, and handling the building rentals and outside usage. He will be stepping down in August.
McMillan's vision in passing the torch to the next commander is that legion members will do the same for current and future generations of wartime veterans.
"Our membership is aging, and we must find ways to engage younger veterans," says McMillan. "After they join, most find that being a veteran is not of age, but rather of experience."
American Legion Post 202
3669 Legion Ln.
573-442-2950
Americanlegionpost202.org
American Legion Post 202
Chartered: August 20, 1922
Officers
Ron McMillan, Commander & Finance Officer
Doug Garrett, 1st Vice Commander
Ryan Asbridge, 2nd Vice Commander
Joseph Toepke, Adjutant
Jackie Rogers, Judge Advocate
John Whitte, Service Officer
John Hendrickson, Sergeant at Arms
Dr. Edwin Hall, Chaplain
Melvin Bradley, Historian
Board Members
Paul Hobbs, Chairman
Alan Wolfe, Vice Chairman
Terry McDonald, Secretary
Harold Brake, Member
John Jones, Member