Unbound: Get to Know Author Jocelyn Cullity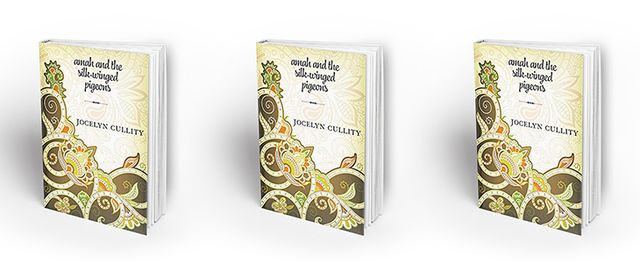 Truman State professor and Columbia local explores India in her two novels.
The Unbound Book Festival, coming to Columbia April 19-20, is a gathering of amazing authors and dedicated readers.
One of those writers is Jocelyn Cullity, author of "Amah and the Silk Winged Pigeons" and "The Envy of Paradise." Jocelyn was raised in Canada and Australia, holds a doctorate in creative writing at Florida State University, and currently serves as the director of the BFA program in creative writing at Truman State University.
Jocelyn lives in Columbia, has published many short stories and essays, and has produced an award-winning documentary that has been televised in Canada and Europe.
"Amah and the Silk-Winged Pigeons" and its sequel, set to be published this fall, explore India between 1856 and 1859. Her travels, as well as her family's history of living in India, inspired both novels.
The first novel was researched, written, and revised in 56 drafts over a ten-year period. At times, the research on the historical fiction became overwhelming.
About the writing process, Jocelyn says, "I fell in love with the people I was reading about and read everything I could get my hands on about them. Each draft was a weaving in of more of my understanding of the characters and the world they lived in."
Jocelyn began writing because of fascination with language, and how it can be used to sort through ideas. She explains that the writing process gets easier over time. The first draft, she says, may just be the basics, and after getting that written down, "the real writing, and the real understanding, begins."
One of the writers she looks to for inspiration is Toni Morrison. "Her books are a literary study that one can go back to time and time again." Jocelyn discovered Toni as a college student and has never stopped loving her writings.
About learning, Jocelyn often tells her students, "You have to have a lot of faith in yourself first and foremost, and you have to keep going even when things feel absolutely grim. No one is going to tell you to keep writing. You have to just do it. And keep doing it."