COMO 365: Jan. 25 in Columbia history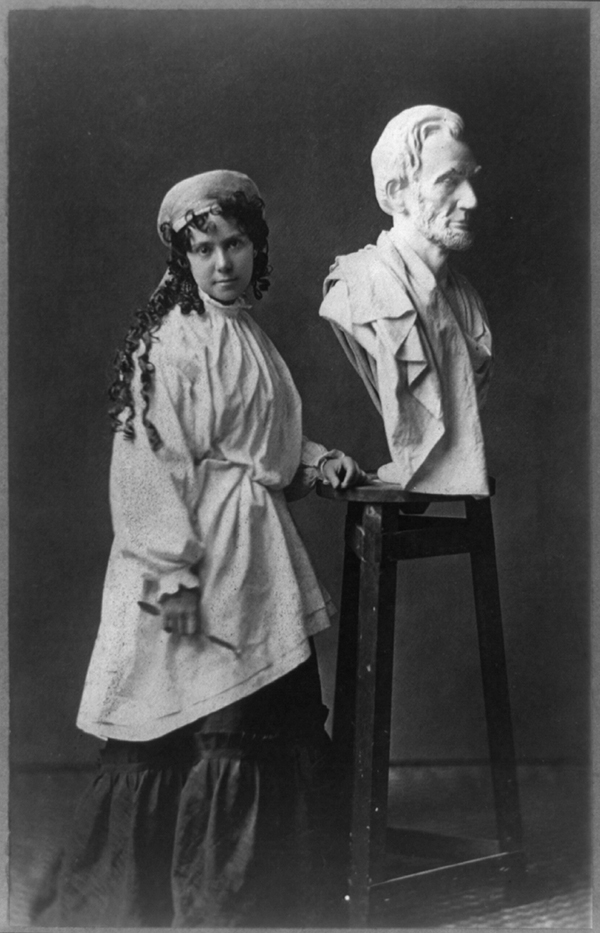 Vinnie Ream, Abraham Lincoln,
Williams Hall, and Columbia College
On January 25, 1871, a statue of Abraham Lincoln was unveiled in the U.S. Capitol rotunda. It was sculpted by a teenage woman, Vinnie Ream, who was the most famous early alumna of the school now known as Columbia College. Then known as Christian College, Ream studied art there from 1856-1859.
While in Columbia, her talent was noticed by James S. Rollins, father of the University of Missouri and a trustee of Christian College. Ream and her family moved to Washington, D.C. in 1861 after the civil war broke out and Rollins was elected U.S. Representative from Missouri in 1860.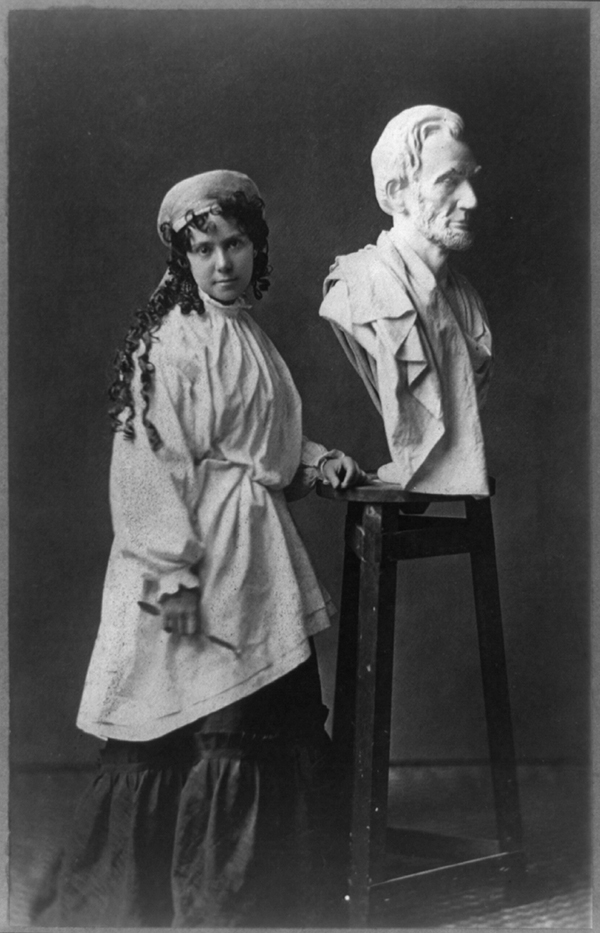 In 1863, Ream and her friend, Rollins, visited the Washington, D.C. studio of renowned sculptor Clark Mills to request a sculpture for Christian College. While there it is said Rollins handed Ream some clay which she quickly molded into the head of a Native American. Mills was impressed and asked Ream to be his apprentice.
Ream would ask for Congressman Rollins' help getting access to President Abraham Lincoln, so that she could sculpt a bust of him. Rollins and Ream would take many visits to the White House and she would observe President Lincoln for five months, a half hour each day, to create a clay model of his likeness. She was nearly done when Lincoln was assassinated.
Speaking of her relationship to Lincoln years later, she said, "He had been painted and modeled before, but when he learned that I was poor, he granted me the sittings for no other purpose than that I was a poor girl. Had I been the greatest sculptor in the world, I am sure that he would have refused at that time."
After Lincoln's death, the U.S. Congress opened a competition for the commission to create a full statue of Lincoln for the U.S. Capitol rotunda. The country's most prominent sculptors all vied for the $10,000 prize. Debate on the Senate floor was relatively intense for an art commission; some senators argued against Reams saying "[she] has never made a statue in her life."
Senator Howard said she would be "a complete failure in the execution of this work" because she was a woman. Ultimately the Congress disagreed and on July 28, 1866, she was chosen for the project. She was the youngest person and first woman to ever be chosen for a federal art commission.
After completing the sculpture, which was much praised, she became a Washington socialite, and had some influence in elite political and cultural circles. She was used as a scapegoat by the Republican Party after the failed impeachment of Andrew Johnson, who blamed her for swaying a key vote. She completed several other sculptures, before getting married and ending her career, as it was socially unacceptable for a married woman of her social class to work. She died November 20, 1914, in Washington, DC, and was buried at Arlington National Cemetery.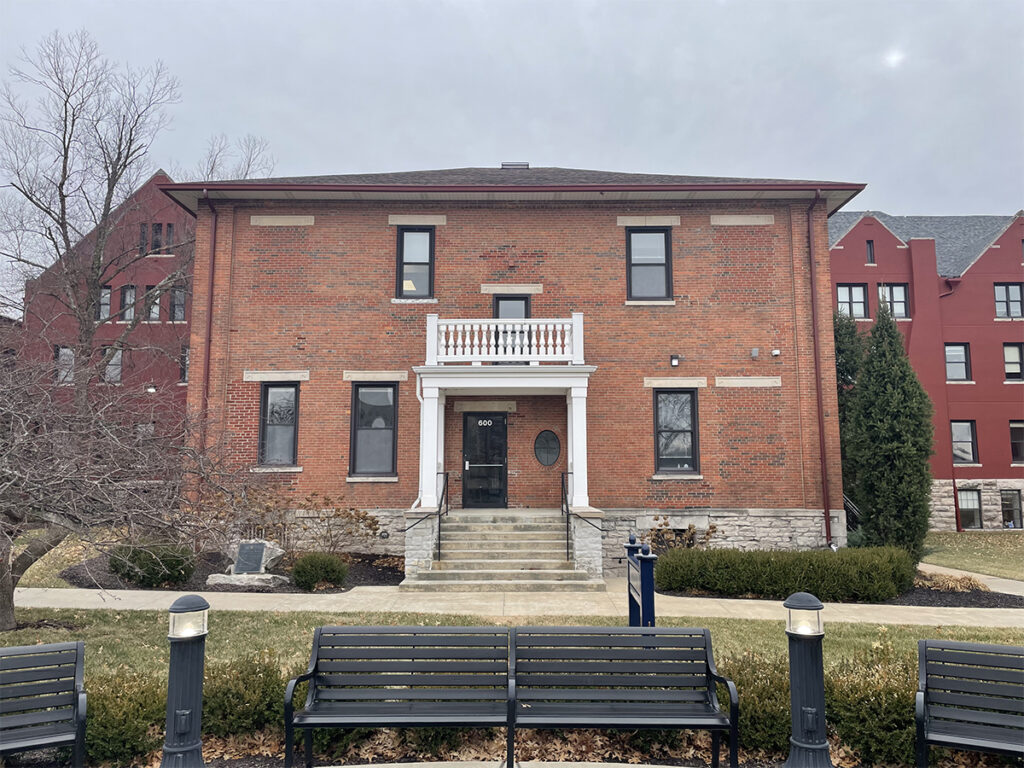 Vinnie Ream studied art at what is now known as Williams Hall on the Columbia College campus. The hall was built as a mansion by James Bennet on 29 wooded acres he owned just north of Columbia. Christian College was founded in 1851 and its first classes were held in a church. The college soon outgrew the space and the trustees purchased the home to serve as the main building of the school.
For many years, Williams Hall was the only significant structure and was not only the main classroom building, but served as a dormitory. Expansions to the structure allowed over 100 students and faculty to live there by the 1890s.
In 2023, it still stands behind St. Clair Hall and is the oldest building on campus. The wings and Victorian decorations have been removed, making it smaller and less ornate than it once was. The college claims "it is the oldest college building in continuous use for educational purposes" west of the Mississippi River."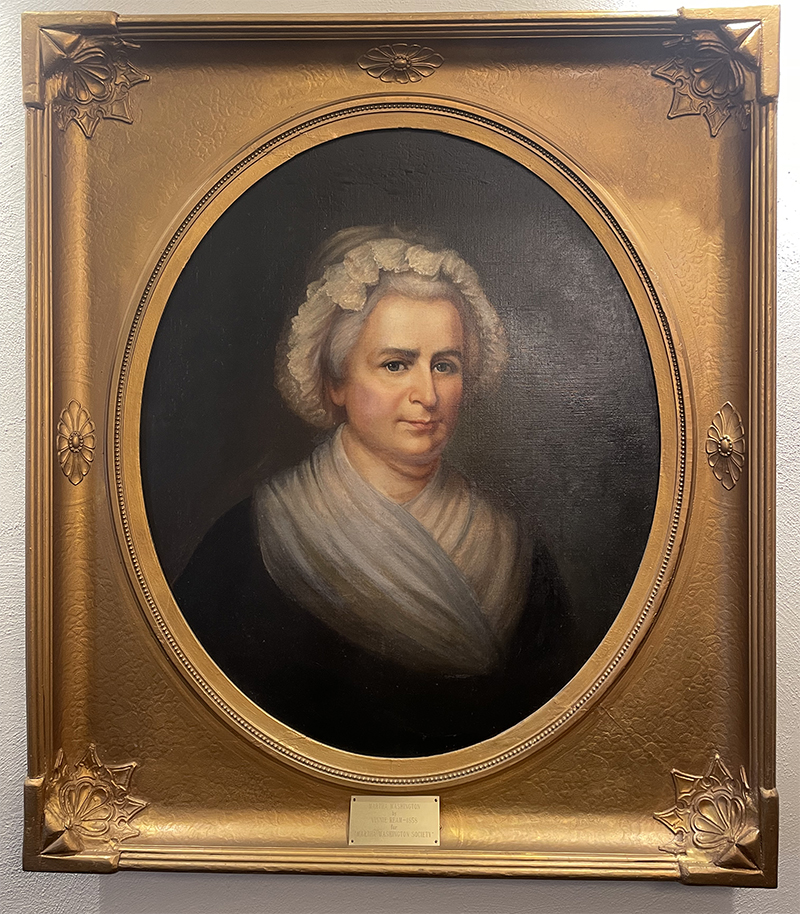 Inspired by the preservation of the oldest college building in continuous use for educational purposes west of the Mississippi River, our group, CoMo Preservation, hopes to help homeowners, landlords, and institutions prevent the destruction of historic architecture. Original period styles might be replicated, but will forever lack the social history of authentic structures.
The preservation of historic buildings is necessary for Columbia's residents, students, and visitors to achieve a sense of place and, it follows, for our city's continued economic success. If you want to join us in our mission sign up for our mailing list to receive news and updates.
This CoMo 365 blog entry was constructed by Matt Fetterly using these sources:
Hale, Allean Lemmon (1956). Petticoat Pioneer: The Christian College Story 1851-1951. Columbia, Missouri: Artcraft Press.
Holzer, Harold and Lloyd Ostendorf. (May 1982) "Vinnie Ream: The Girl Who Sculpted Lincoln." Civil War Times Illustrated v. 21, no. 3. p. 26-33.
Christensen, Lawrence O., William E. Foley, Gary R. Kremer, and Kenneth H. Winn, eds. (1999). Dictionary of Missouri Biography. Columbia: University of Missouri Press. p. 638-640.
Batterson, Paulina A. (2001). Columbia College: 150 Years of Courage, Commitment, and Change. Columbia, Missouri: University of Missouri Press. ISBN 9780826213242.
Cooper, Edward S. (2004) Vinnie Ream: An American Sculptor. Chicago: Academy Chicago Publishers.
CoMo Magazine Staff (July 26, 2017). Williams Hall. Columbia, Missouri: CoMo Magazine. Accessed January 25, 2023.
Columbia College (September 16, 2020). Columbia College's Williams Hall. Columbia, Missouri: Columbia Missourian. Accessed January 25, 2023.
Harper, Kimberly (January 25, 2023). Vinnie Ream, Historic Missouirans. Columbia, Missouri: State Historical Society of Missouri. Accessed January 25, 2023.
---
COMO 365 is written by Matt Fetterly for comopreservation.org. The mission of COMO Preservation is to preserve the historic architecture of Columbia, Missouri. You may contact Matt at [email protected].