2019's 20 Under 40: Megan McConachie, City of Columbia Convention and Visitors Bureau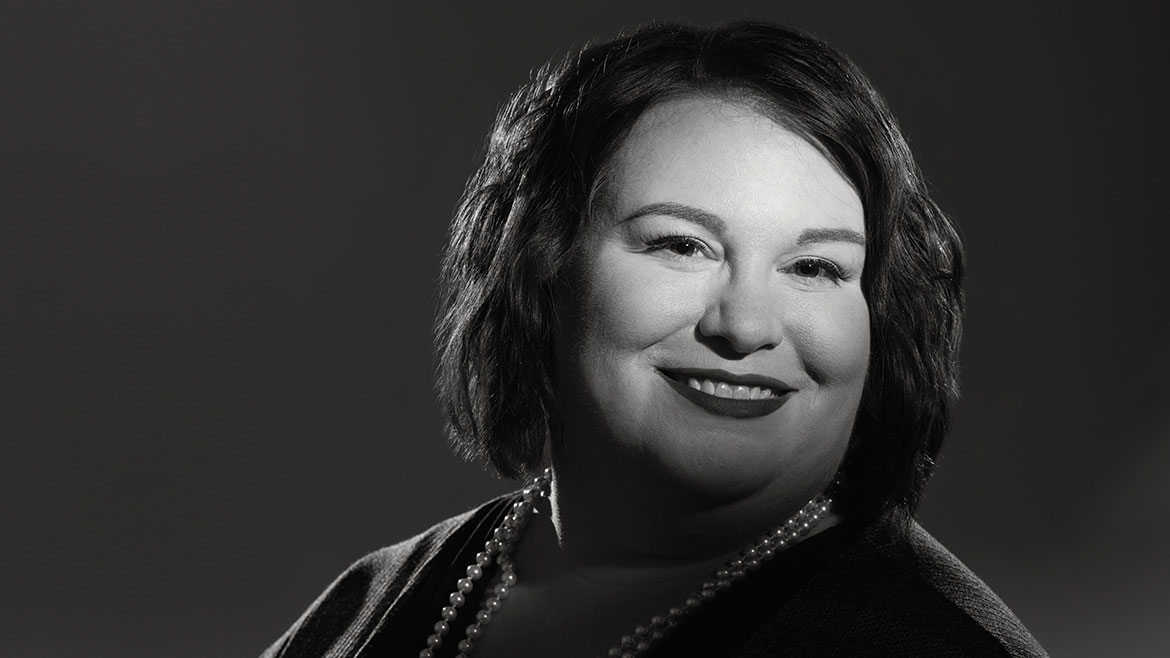 Megan McConachie
Strategic Communications Manager, City of Columbia Convention and Visitors Bureau
Age: 35
The most incredible moment of Megan McConachie's career occurred at 1:12 p.m. on August 21, 2017, as the sun disappeared during the total solar eclipse in Columbia. It was a culmination of months of hard work. Her role in this huge project, as strategic communications manager for the Columbia Convention and Visitors Bureau, was to act as the lead for all of the moving parts required for putting on such a large-scale tourism event.
"The event went more smoothly than I could have ever imagined," McConachie says, "and the cheers of the 10,000 people in the park at the moment of totality moved me to tears and made every stressful moment of planning worth it."
McConachie is practically a Columbia native. She graduated from Rock Bridge High School before receiving her bachelor of arts degree in communications from Truman State University, and she took her first job at the CVB thereafter. She's been on staff for 13 years and was promoted to strategic communications manager in 2016.
One of McConachie's goals is to raise the city's tourism profile. "Most people don't know this, but tourism is the second largest industry in Missouri," she says. "The revenue and jobs tourism creates are incredibly important to our city, and the CVB depends on the entire community to be involved in welcoming our visitors."
This year, McConachie wants to focus on doing more to raise awareness locally with both the CVB's tourism partners and the general public. "I'm so excited to work with our team on some fun and creative ideas to bring tourism to the forefront of people's minds," she says.
Matt McCormick, president of the Columbia Chamber of Commerce, works with McConachie at the Thomas G. Walton building, where their two organizations are housed. "During this time, I've witnessed her growth in industry knowledge," he says. "She continues to move the CVB's communications forward not only to Columbia but to the state and nation in a strategic, efficient, and sustainable matter."
McConachie loves watching people discover that Columbia is an incredible destination. "So many people come in with preconceived notions of what a college town should look like, but they're always impressed with how sophisticated and welcoming we are," she says.
Fun Fact: Megan's first job was as a softball umpire. She lasted one summer!
Get to know the other class members here.