Heart of Missouri CASA Volunteers Advocate for Foster Children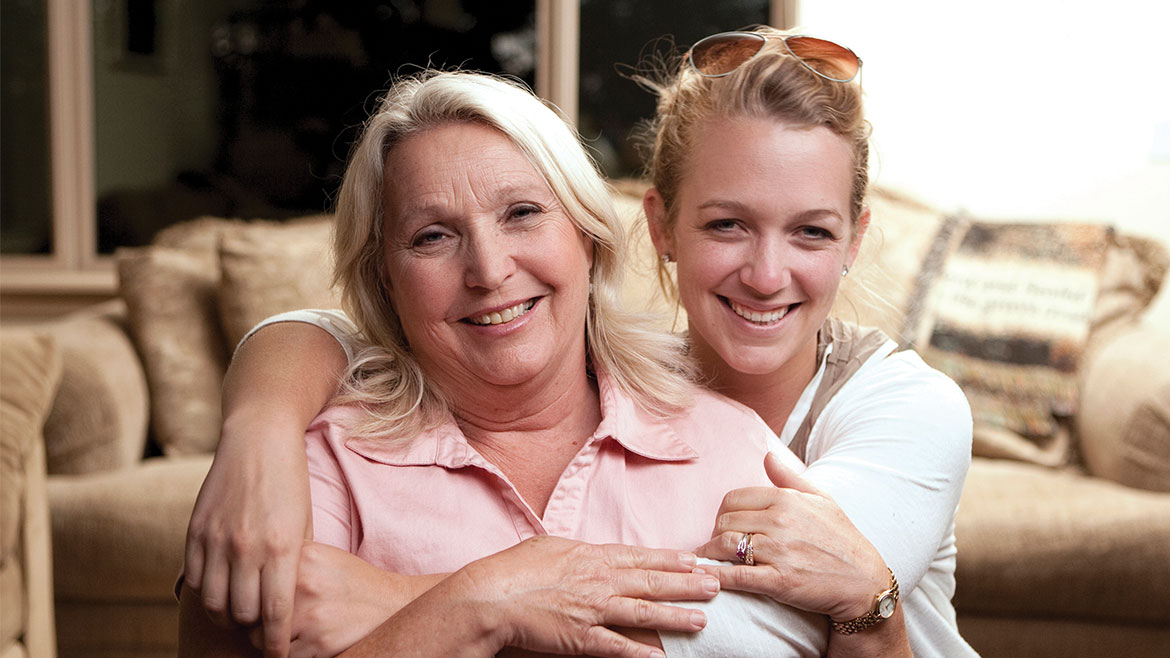 When a child enters the foster care system, they are appointed a team of people to help them through the system: a social worker, a lawyer, and a judge. But because the foster care system has such a high number of cases, the people on the child's team often change throughout the child's time in foster care, which is two years on average. That's why, in 1977, a family court judge in Seattle created Court Appointed Special Advocates.
"CASA is a national organization that's been around for 40 years. There are about 1,000 programs throughout the country, and there are 22 in Missouri, says Kelly Hill, executive director of Heart of Missouri CASA. "They mostly go by judicial circuit. We cover the 13th circuit, which includes Boone and Callaway counties."
The family court judge "was concerned about the amount of information he had to make these really critical decisions for kids' lives, such as where they're going to live and when they're going to leave foster care," explains Hill. "He started CASA to have an independent, objective person who's not paid by or a part of the system to be a voice for the children. CASA volunteers are there to make sure the kid's needs are presented to the judge and the team and that [the child has] everything they need to heal from the abuse they've experienced and to hopefully have a much better future going forward."
WHAT DOES A CASA LOOK LIKE?
A CASA is a volunteer from the community who "cares about our community's vulnerable children and is willing to invest time and energy into being their advocate," says Hill.
Once matched with a case, a CASA volunteer stays with that child or sibling set for the duration of the case. This allows them to get to know the child and their needs on a more personal level than the other team members on the case.
The CASA volunteer has two meetings a month with the child or sibling set — one is held where they live and the other is held where they attend school or daycare. During these meetings, the CASA volunteer is listening to the child, asking them questions about their home life, and determining what needs — educational, therapeutic, behavioral — they should be bringing to the court's attention. CASA volunteers are the eyes and ears for the court, explains Hill.
Staying with the case for its duration also means that the CASA volunteer will be a "consistent adult presence in the child's life making sure that their needs are getting addressed in a timely manner and that they're exiting foster care as quickly as possible," says Hill.
WHAT BENEFITS DOES A CASA PROVIDE?
Children with a CASA volunteer often leave foster care sooner than those without a CASA, says Hill. In the Heart of Missouri CASA program, children with a CASA volunteer are in foster care two to three months shorter than children without one. There is also a trend of children moving homes less frequently when there is a CASA volunteer involved, and there is a lower re-entry rate into foster care with these children.
These children also receive more services in the areas of education, therapy, and behavior because the CASA volunteer knows the child and their case so thoroughly. They are able to advocate for the child's needs in the court in order to get those services provided for the child.
"I've seen CASA volunteers have a big impact on kids being in the best possible home, sometimes recommending they change homes because of something unsafe that's going on or getting a child into a better home," says Hill. "When you think about the life of a child who has experienced abuse and needs a consistent stable person looking out for them, the opportunity for impact is, I would say, greater than a lot of other volunteer opportunities."
WHAT DOES IT TAKE TO BE A CASA?
In order to volunteer with CASA, individuals must meet set requirements, apply, and complete an interview with one of Heart of Missouri CASA's staff members. If the individual is accepted into the program, they will then need to complete 30 hours of training — half to be completed in person and half to be completed online.
After the training is complete, there is a swearing-in ceremony with the family court judge. Once the individual has been sworn in, they can take on their first case. But they aren't left on their own.
"Every CASA volunteer has a supervisor who's a professional who has a lot of experience in working with the folks in our system," Hill explains. "We provide a lot of training and a lot of supervision to help our volunteers be the best possible advocates they can be and make the best possible recommendations."
As of this writing, there are 105 CASA volunteers serving 170 children. While this sounds abundant, there are currently about 300 children in Boone and Callaway counties without a CASA. "We are serving about 38 percent of the children in need right now, and it's our goal to be serving 50 percent by the end of 2019. The main thing that keeps us from reaching that [goal] is not having enough volunteers," says Hill.
Hill tells volunteers that the time commitment is around eight to 12 hours a month. This smaller time commitment allows for business professionals to volunteer. Right now, Hill says, about half of their volunteers are in the workforce while the other half is retired.
"The best part [of the job] for me is seeing that there really is hope for these kids. They've experienced an intense amount of trauma, but there's hope for healing and a better future, and CASA volunteers can play a big part in that by being that consistent person that knows the kid," says Hill.
Heart of Missouri CASA
FOUNDED
2005
MISSION STATEMENT
To train and support volunteers to be exceptional voices for every abused and neglected child in the Boone and Callaway County Family Court.
CASA VOLUNTEERS IN 2017
116
CHILDREN SERVED IN 2017
232
BOARD MEMBERS
• Elizabeth Blake
• Myra Drummond-Lewis
• Carl Edwards Sr.
• Sharon Horbyk
• Emily Little
• Karen O'Connor
• Charles Parrish
• Jorgen Schlemeier
• Jason Sickmeier