MU's Business College Finishes 3rd Annual Entrepreneurship Bootcamp for Veterans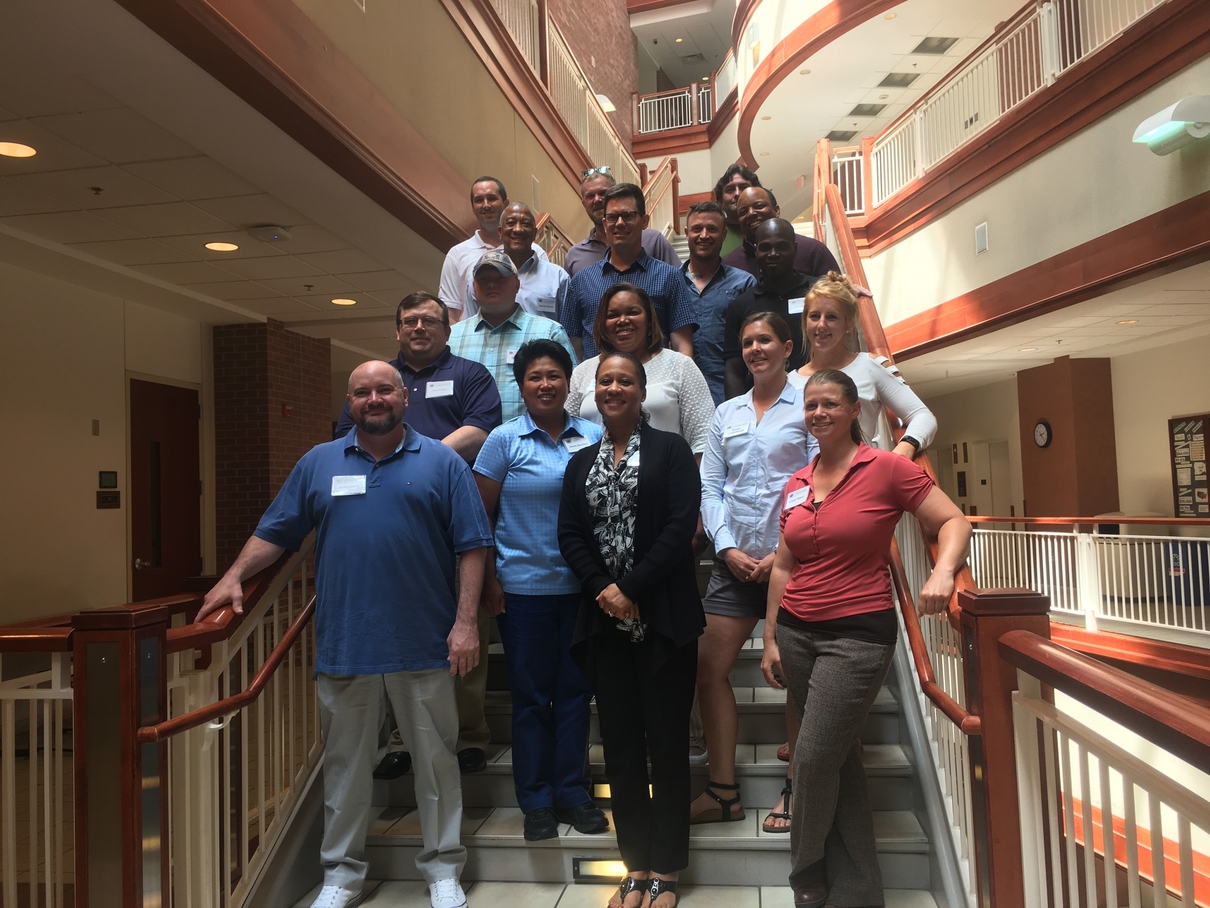 "We notice that veterans by nature have a strong personality and have a lot of experience and confidence. Challenges don't faze them. What they need help with are the business skills and guiding them through the importance of networking." – Greg Bier
Fifty percent of veterans who go through Robert J. Trulaske, Sr. College of Business Entrepreneurship Bootcamp for Veterans (EBV) start their own business, says Greg Bier, EBV program director and director of Entrepreneurship Alliance. By summer's end, MU will have put its 50th veteran through the program. In only its third year, MU is one of the newest schools to join EBV.
EBV started in 2007 at the Whitman School of Management at Syracuse University to assist post-9/11 veterans and their families with training in entrepreneurship and small business management. The program now reaches 10 universities, and in 2015, EBV expanded to include MU. The partnership formed with the help of Veterans United Foundation and costs nothing for a veteran to participate in the program.
The program consists of three phases that each veteran goes through. Phase one begins with a 30-day online class that introduces basic entrepreneurial skills and business language. This phase is completed at home by participants. Phase two, or the residency phase, is when participants come to MU, or another university in the program, for nine days and listen to entrepreneurs and influencers from across the nation. The final phase is a 12-month period of continued support and mentorship through the EBV Technical Assistance Program. This phase includes resources for the veterans as they begin or continue their businesses.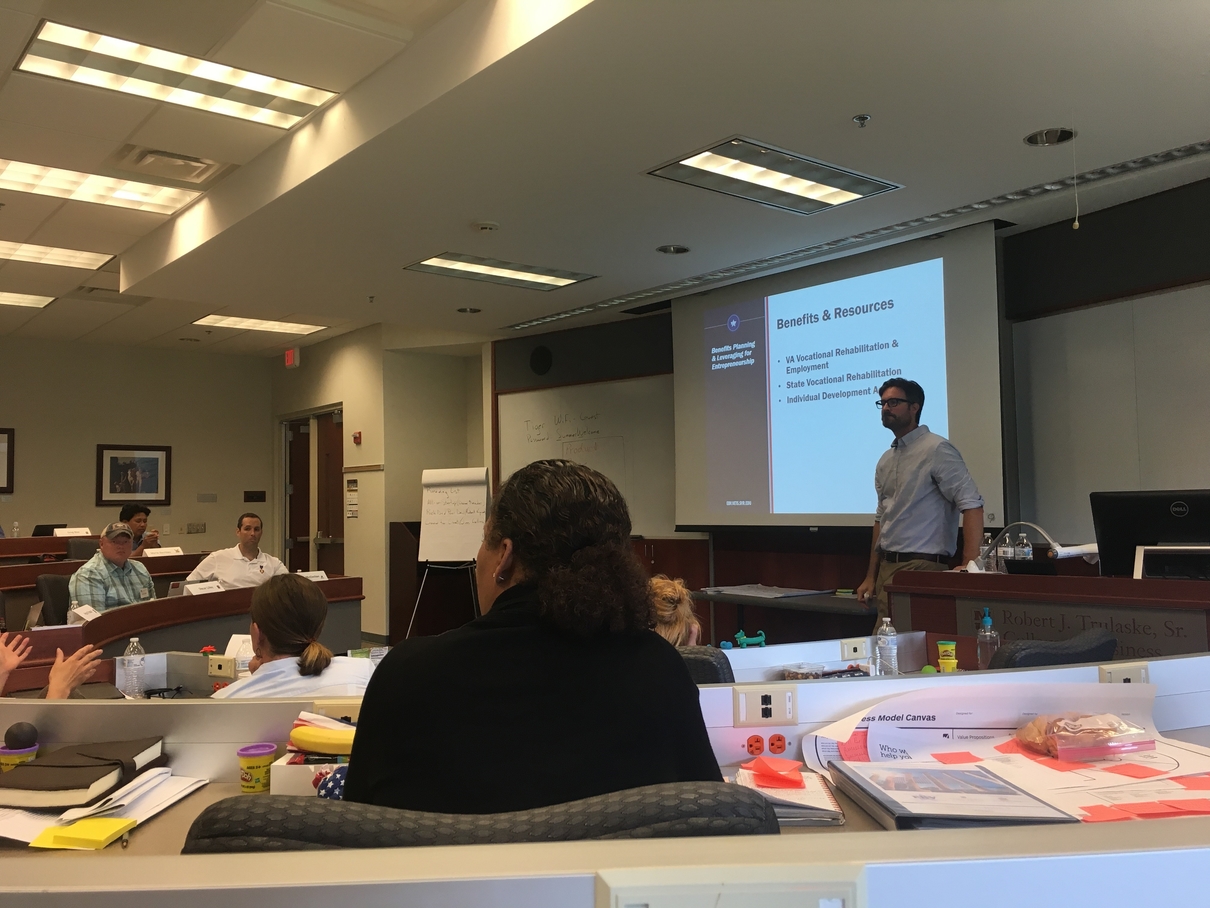 This year, the residency phase took place in early June and included local speakers: REDI's entrepreneurship coordinator Collin Bunch; Bill Turpin, president and CEO of Missouri Innovation Center; and Brant Bukowksy, co-founder of Veterans United Home Loans. Interviews with veterans for MU's EBV program began in January, and the finalists were selected in March.
"There are veterans from all different services, and they all have different stories," says Ajay Vinze, dean of Robert J. Trulaske, Sr. College of Business. "The same things that make them successful as veterans are the same things that make them good entrepreneurs – decisive, risk takers, deals with adversity, uncertainty, and a natural energy."
Work and Play(dough)
Yellow, blue, and green play-dough sit on desks for participants to play with. One veteran, whose business plan is to start a dog-friendly gym, molded two dogs from her play-dough. One is a blue lab-like dog that is walking up a yellow ramp, and the other is a teal dachshund-like dog with a yellow collar standing by a blue dumbbell. She positioned her creation on the top of her desk for everyone to see. Other business plans include a tree removal and green space care business, African-inspired fashion, holistic healing, daycare expansion, and leadership consulting.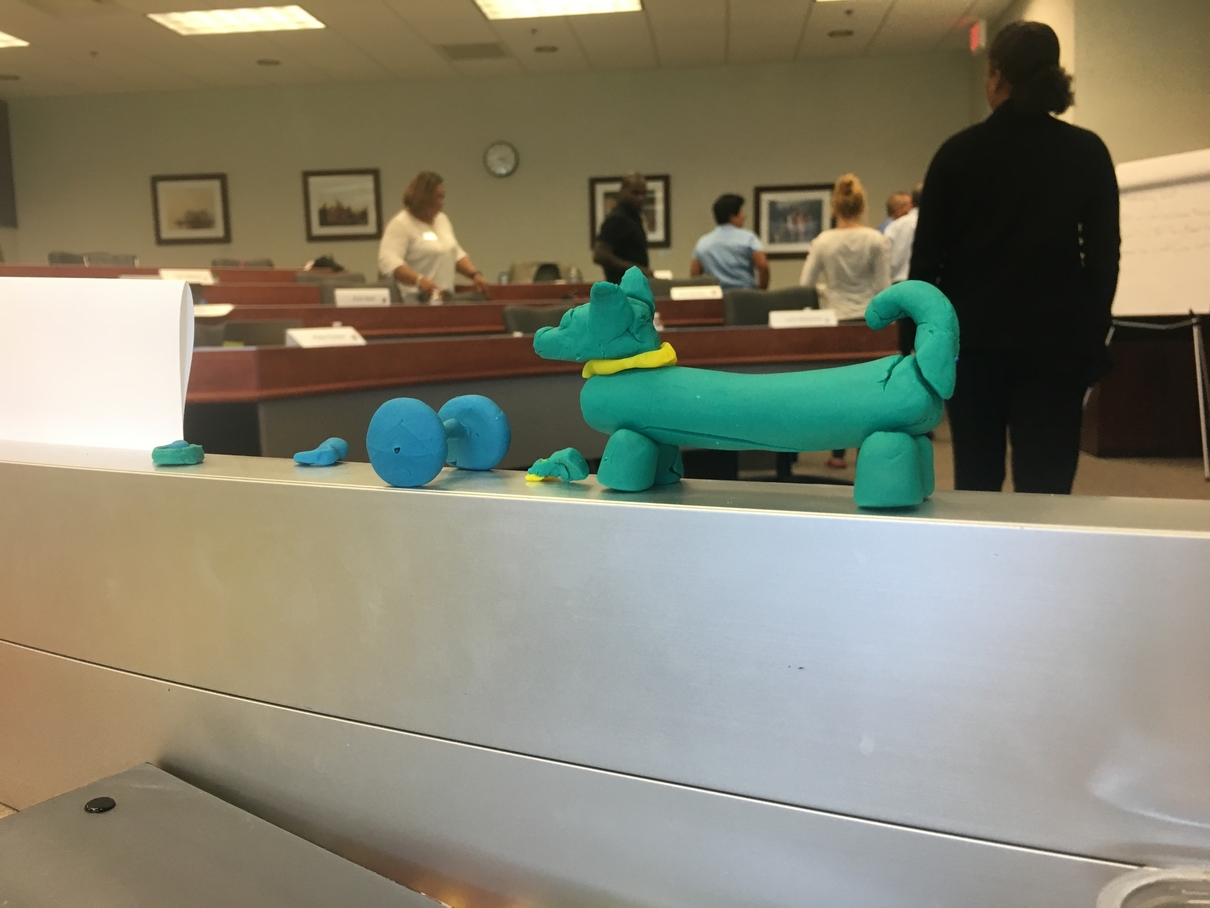 The lively group of participants sit and listen to speaker Russell Sickles lecture on navigating government benefits and resources. This lecture isn't necessarily a normal experience. Although Sickles is teaching the group, the environment is very much an open floor for participants to ask specific questions about their experiences. There is a mix of banter and solemnity that create a charismatic space for facilitating conversation.
Sickles gives students direct advice and even suggests to many of them to send him a personal email, and he will look directly into that problem and find a solution.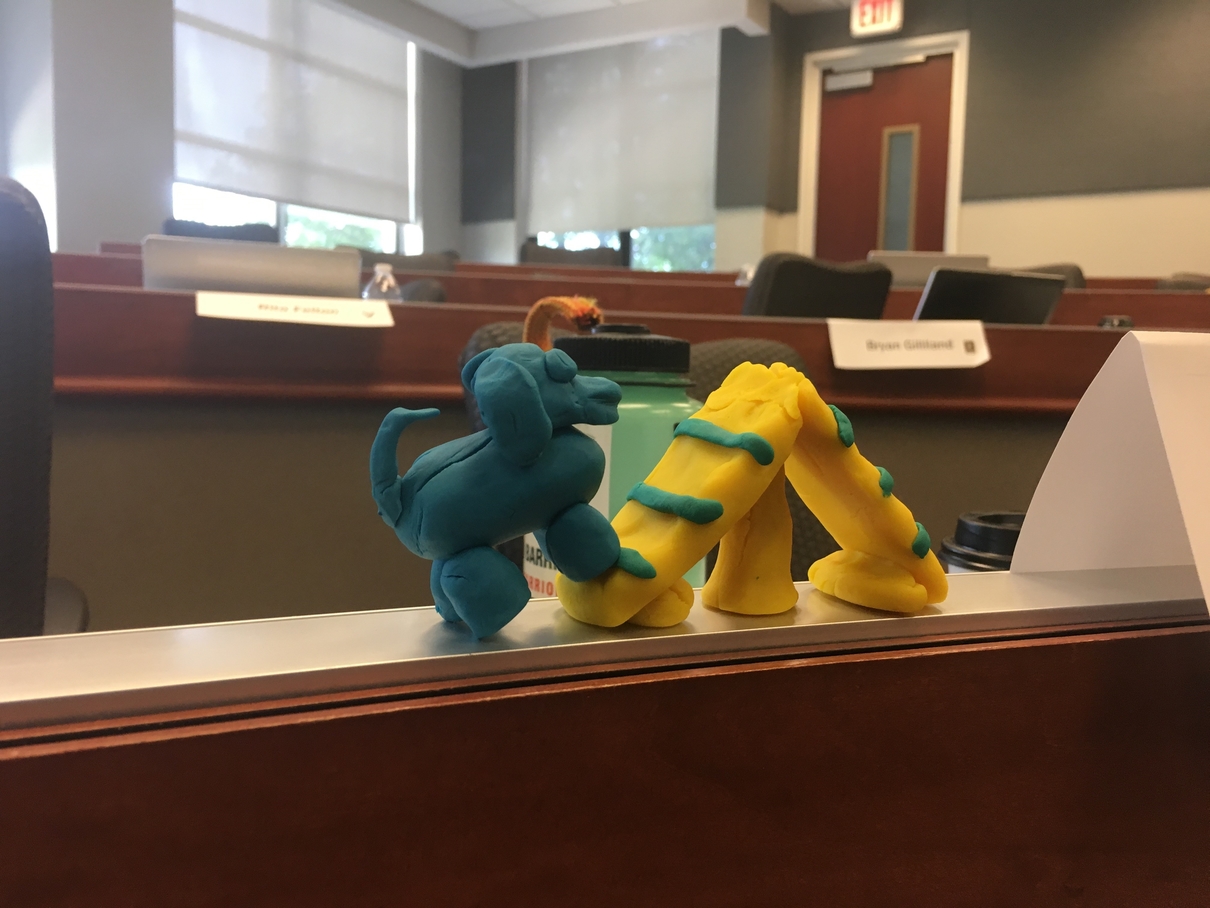 Creating Successful Businesses
A veteran himself, Bier enjoys working with other veterans who want to create successful businesses. The program is more than just a place of learning; it's a judgment-free zone for veterans. They have all been through the same things, and it's true when people say that veterans understand veterans. "We notice that veterans by nature have a strong personality and have a lot of experience and confidence," Bier says. "Challenges don't faze them. What they need help with are the business skills and guiding them through the importance of networking."
Bootcamp attendee, Paul Mills of Florida, is an army man who went to another program called Onward to Opportunity for veterans' support. They had a couple suggestions to help veterans pursue a life after the military and one of them was to become involved with the EVB program. The program gives you an edge in business instead of guessing your way through the process, he says. Mills planned to get as close to a business plan as he could get, so that he could begin searching for an avenue for funding his business.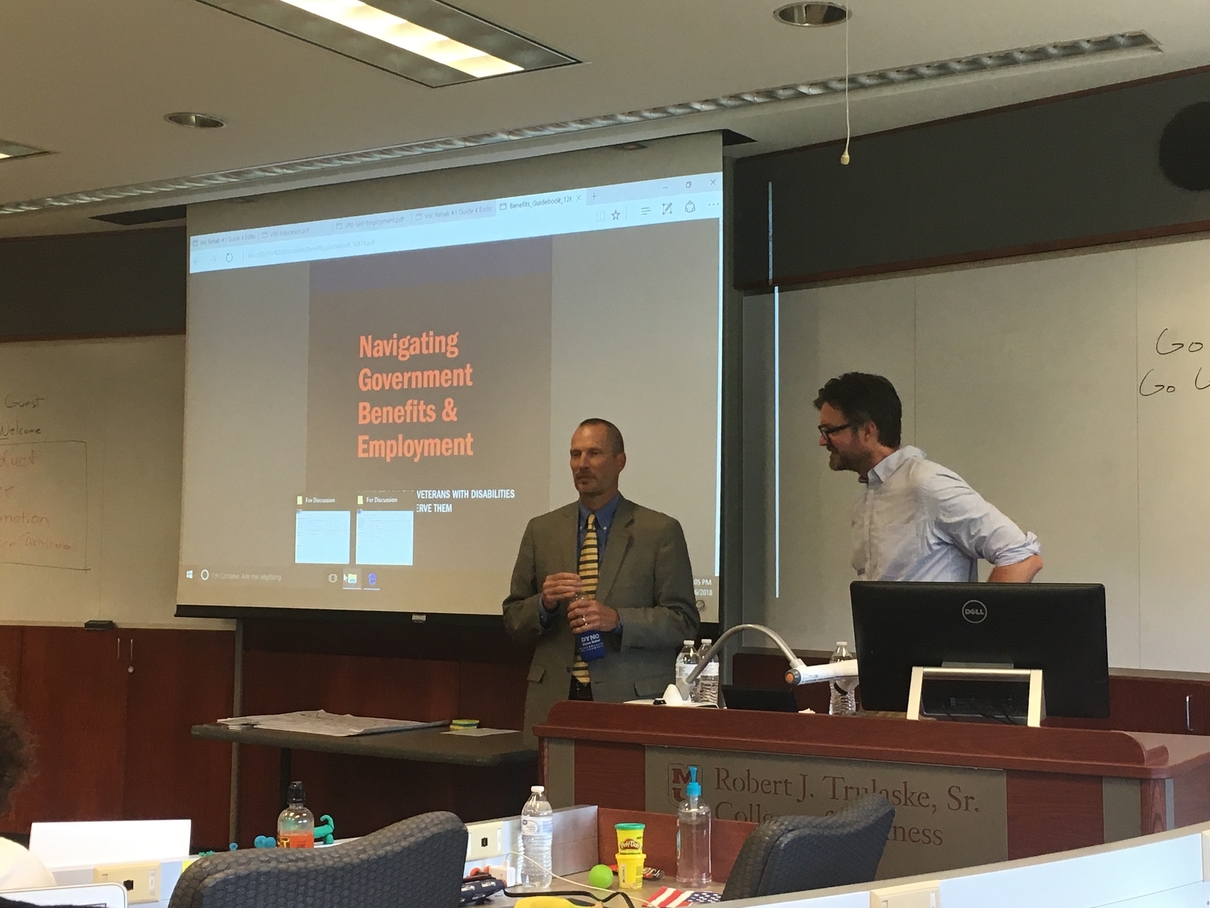 At the end of the bootcamp, participants return to their hometowns, but it isn't the last they will hear from EBV and MU. "We want to continue to engage these veterans," Bier says. "It's not a process where they go through online and residency, and then they are done and we take on a new group. We stay tied to them for a long, long time. We are still in contact with some of our first veterans. We want to make sure that we can continue to help them."
Even though participants expand their network through the program, it's important for them to also have that community back in their hometown. Bier describes the community as an ecosystem – the marketing teams, customer development teams, financial teams. He says that entrepreneurship is a team sport, and that means collaborating with experts to create a strong company.
"It's so fun to see a diverse group from all over the country, all different levels," says Bier. "You have PhD veterans working with undergrad veterans. Lieutenant colonels seeking help from young enlisted entrepreneurs, but it doesn't matter because they all come with the same goal."