2018 class of 20 Under 20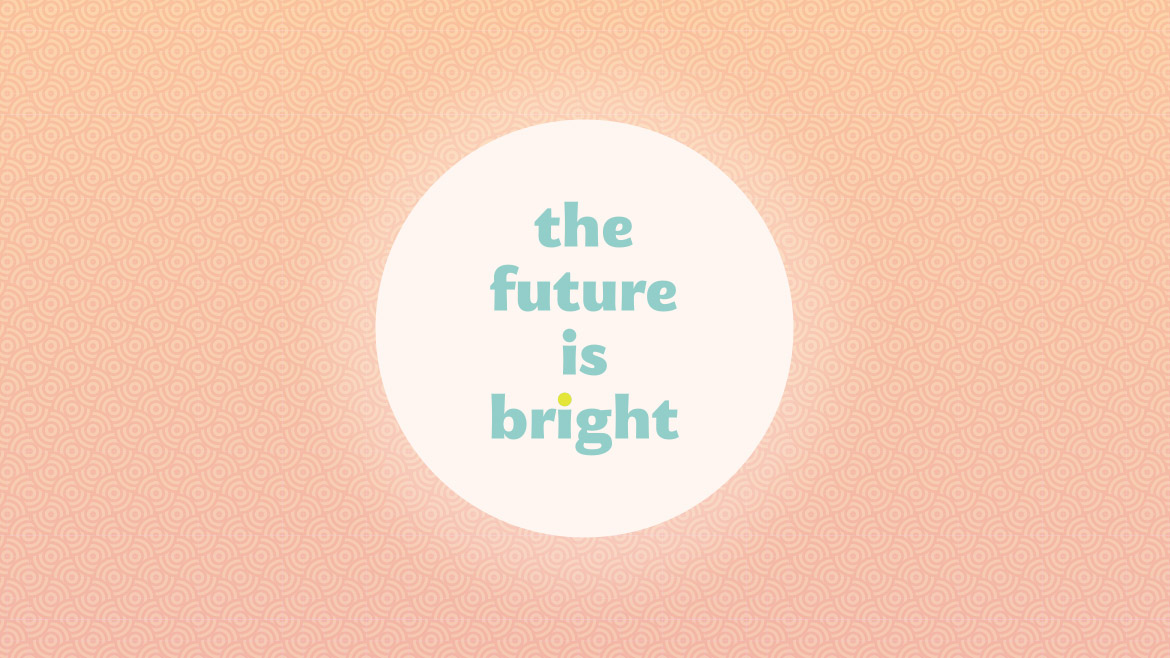 You know how you sometimes look back on your high school days and long for "simpler times" when life moved at a nice, leisurely pace? The 20 teenagers in this article have no idea what you're talking about. They've already accomplished more than most people twice their ages — and they haven't even graduated high school yet. Sit back and enjoy getting to know the 20 Under 20 Class of 2018!
Let's get right to it. They are: Angelina Hein, Arianna Butler, Brandon Adeshakin, Casey Hulshof, Chandler Sartain, Elza Guissou, Jordan Bavlnka, Joseph Magee, Katherine Dudley, Kieran Malloy, Lydia Loethen, Lydia Martinez, Madalynn Owens, Madison Harmon, Marc Orlando Smith, Max Baker, Nathan Holtmeyer, Price Phillips, Quinn Cunningham, and Veronica Tarka.
When learning more about these individuals, you can't help but notice some commonalities. One of those is leadership. The 20 Under 20 includes student council leaders, team captains, presidents of honor societies, and recipients of more leadership awards than there is column space to name.
Hein is a drum major and dance team co-captain, to name just two of her leadership roles at Boonville High School.
According to one of Butler's counselors at Battle High School, she's a true scholar–athlete (leader of the track team) who you "can always count on to be a mentor for younger students" trying to balance school work with athletics. As captain of the Battle High School track team, Magee embodies everything that you would want in a leader and shows "exemplary sportsmanship to opponents and officials," according to his coach.
The members of this year's class are also of tremendous service to the community. Dudley, a Rock Bridge senior, has assisted over 100 Columbia families by providing coats to students in need through her program, Koats4Kids. Malloy, among his many community service accolades, worked to create child care opportunities to help student–parents attending alternative high schools. Owens, of Battle High School, volunteers for the Central Missouri Food Bank, the True/False Film Festival, and a variety of running race fundraisers for charities.
Another quality that is readily observed when looking at the 20 Under 20 is how well-rounded these fine folks are. There really isn't a single one of them that excels in just one area. These individuals are high achievers in the classroom, athletics, and in their volunteer work. Christian Fellowship School's Max Baker is an accomplished musician for the school's worship team, lettered in baseball there for three years, is the school's mascot, and still finds time to work several hours a week at Hy-Vee. Holtmeyer is a varsity scholar bowl captain, president of the drama club, organized a fundraiser for cancer research, and somehow managed to earn a 4.2 GPA at Father Tolton Catholic High School. "He loves to learn for the sake of learning!" says his nominator.


And, as if they weren't busy enough, the 20 Under 20 are always looking for new challenges. Already extremely busy as the yearbook editor and senior class vice president, Owens made the decision to run cross country and join the golf team, just to try something new.
Speaking of challenges, Hickman High School's Price Phillips is a member of both the Young Democrats and the Young Republicans (hard to get more well-rounded than that). Price's nominator says that he is "intellectually curious." His intellectual curiosity has led him to serve on several political campaigns.
Smith, of Battle High School, has left a literal mark on Columbia after having helped complete the MKT mural that can be seen at the Stewart Road entrance. According Smith's nominator, "Orlando is an incredible young man who, despite the challenges of his home life, has proven his ability to work hard and invest in his community."
In sports, having the admiration of your opponent is perhaps the highest achievement. So it was when, after Chandler Sartain's final basketball game playing for Christian Fellowship, the coach from the opposing team gave Sartain a hug and told him that he was one of the most outstanding young men he had ever seen on the court.
These well-accomplished teens draw their motivation and drive from a variety of sources. Tarka, a talented musician and member of a national music honor society, talks about a guitarist she met at jazz camp. "I have truly never met anyone else as committed to, and enamored of, music," she says. Despite his living in Vermont, the musician and Tarka make it a point to keep in contact.
Phillips has great admiration for Alan Turing, the mathematician whom many credit with having invented the computer. Holtmeyer looks up to Marie Curie, the physicist and first woman to win the Nobel Prize (which she won twice).
Baker hopes to model some of his own behavior after John Wampler, who lost his daughter, Lizzy, to cancer. Baker raised money for the Wampler family when Lizzy was fighting her illness, and he couldn't have been more impressed with how Mr. Wampler conducted himself throughout everything.


"I admire my great-grandmother," says Smith. "She is the wisest person I know, and without her compassion and love, I would never aspire for greatness like hers."
In the summer of 2016, Martinez worked for an attorney with Faber & Brand who got her interested in law. Martinez stays in contact with her and would tell you that "she has remained a model for what I aspire to be."
Future physics major Bavlnka looks up to the Nobel Prize-winning physicist Richard Feynman. "Many other physicists became stuck on problems that only he was able to overcome," Bavlnka says.
Adeshakin says that his favorite class in high school has been AP Biology, and that's because of the teacher, Rachel Tinsley. "She has a great passion for teaching and she inspires me to learn more. I strive to be as kind and helpful as her."
Hein says that, even though it is a cliché answer, her mother is the person she admires the most. "She always puts other people before herself and is one of the hardest working people I have ever met."
Cunningham admires his parents and how they have encouraged him to dig deeper into his interests, one of which is recycling. His efforts toward recycling have included replacing the lights at Rock Bridge with more efficient LED lights and even securing a $5,000 grant from the Mid-Missouri Solid Waste District to buy enough recycling bins for the whole school.
In the midst of earning top grades, leading various student organizations, working jobs, and constantly volunteering to serve their communities, do these guys ever stop to smell the roses?
"I absolutely love to hammock and go on nature walks," says Hein. "Naps are great; especially in a hammock." Hein also loves to read, paint, dance, and sing at the top of her lungs.


Butler loves to hang out with friends and watch Netflix. With aspirations to become an animator at Pixar, Butler may one day be streaming one of her own movies on her Netflix account.
If it's summer, you can find Malloy enjoying an island that straddles the border between the United States and Canada. He enjoys being a counselor at the same summer camp where he was once a camper. "At camp, we go on multi-week wilderness expeditions" which include canoeing, kayaking, and climbing, he says.
Dudley likes to keep things low key in her spare time; preferring simply to go to the movies with friends, play outside with her younger sister and cousins, and play sports recreationally. Guissou also enjoys watching movies, but it's cartoons and kids' movies that she really likes.
Rather than paying the exorbitant amount of money for a ticket to the hit Broadway musical "Hamilton," you can actually enjoy the production for FREE because Hulshof likes to sing the musical, in its entirety, in her down time.
You can find Cunningham relaxing by playing basketball at the CYBA or playing pick-up soccer games at Stankowski Field on MU's campus.
Harmon will swing by Shortwave to grab a latte on her way to practice with her band, White Lodge (she plays bass). Tarka also likes to relax by playing the bass, but she might also be playing piano or even just watching reruns of That 70's Show.
They've already achieved so much, but life is just getting started for this bunch of go-getters. Harmon will graduate Father Tolton Catholic High School and attend either Belmont University in Nashville, or NYU (she'll be studying music at either school). Phillips will attend American University in Washington D.C. and major in international studies after graduating from Hickman High School. Tarka hasn't made her final decision yet, but she does know that she will be leaving the country to attend either McGill University in Montreal, or the University of British Columbia in Vancouver.


Guissou doesn't yet know where she wants to go to college, but she knows that she's passionate about health care and wants to become a nurse. Likewise, while Hein hasn't yet decided on her college destination, she will also enter the health care field and hopes to become a pediatric surgeon.
Some are pursuing their educational goals on a more local level. Smith is planning on studying at the Kansas City Art Institute. Sartain is going to study business administration at Columbia College and hopes to start his own business someday.
Quinn Cunningham won't be leaving town as he attends MU, where he plans to study physics and linguistics. "These are two related fields that have made me ask countless questions," says Cunningham. "I hope to work with the practical aspects of them in the future as well as be able to uncover the deeper truths that perplex scientists of the respective fields."
Cunningham will be joined at MU by Bavlnka, who, having started his high school tenure in Belgium before ending up in Mid-Missouri, will be staying in town to start the next phase of his education studying physics and computer science. He eventually plans to earn a PhD in physics, during which time he can watch Butler compete on the Mizzou track team. Magee will also be joining the MU crew, as will Owens. Baker will only be at MU for one year, and then it's on to Belmont University. The university also gets to enjoy the talents of Holtmeyer, who will be spending his time studying either cognitive sciences, chemistry, or mathematics.
Malloy will also be at MU, although he already has plans beyond that. After earning a degree in strategic communications with a minor in political science, he plans to fly south for graduate school and tackle a dual-masters program and earn advanced degrees in both journalism and public affairs at the University of Texas.
Anyone who wants to drive down to Rolla will find Loethen majoring in chemical engineering at the Missouri University of Science & Technology. Then, you might as well swing over to Springfield and the Missouri State University campus and ask Martinez how her political science degree is going.
Hulshof finds the publishing world appealing and hopes that one day she will have at least one book of her own published.
Dudley will be keeping herself busy in St. Louis playing for Washington University's tennis team while studying both business and fashion design.
To this year's class of 20 Under 20, thank you for inspiring us. Your achievements separate you from the rest of the pack, yet your service to the public has brought you close to the community. We're glad you've shared yourselves with us, and may you continue to inspire, challenge, and serve the world in profound and lasting ways.