20 Under 20 2018: Angelina Hein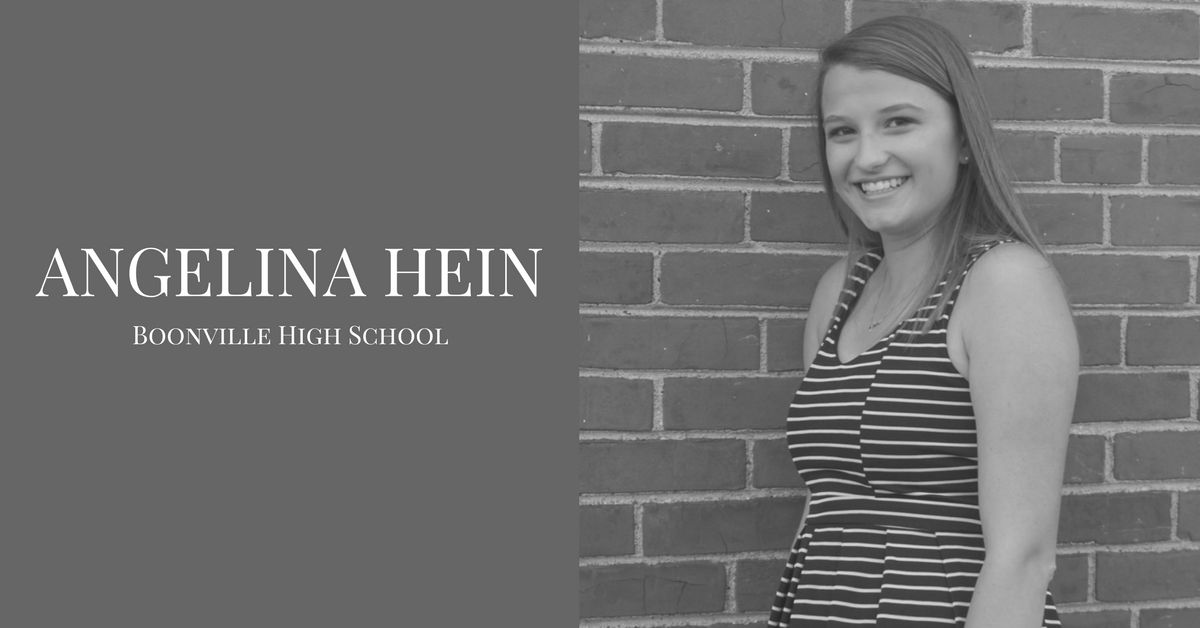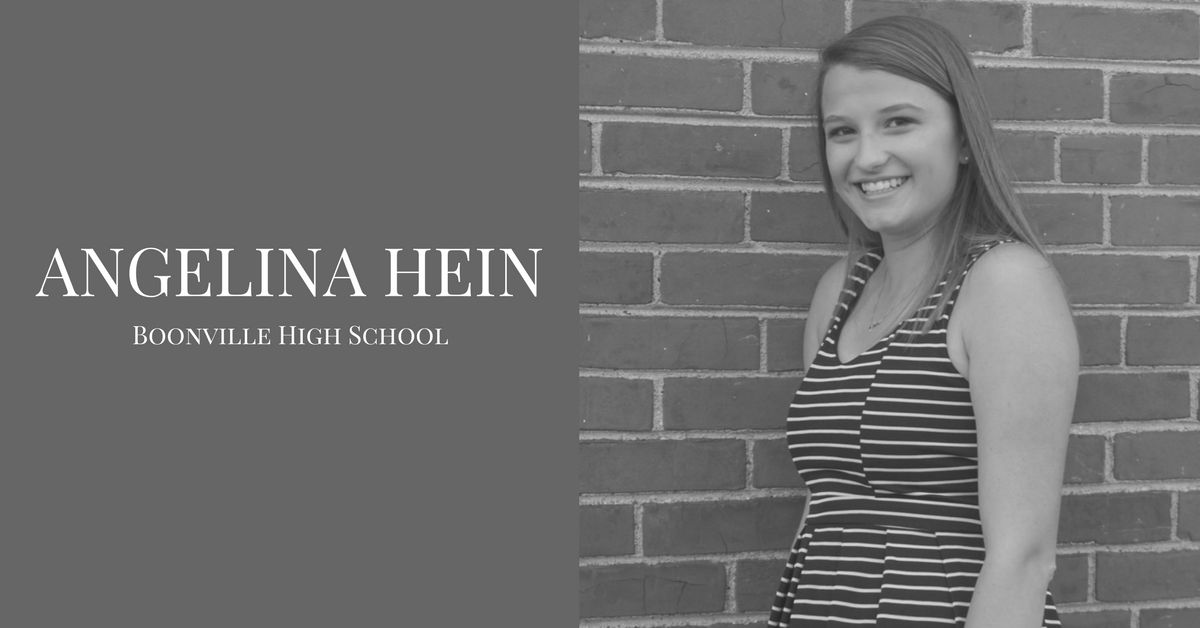 Age: 18
College Plans: MU to study Biochemistry with a pre-med emphasis.
Proudest Accomplishment in High School: Bringing MizzouThon to my school and community. I've been participating in this philanthropy for six years, and the past two years I have been able to get my fellow classmates and community members involved. I love getting to watch the organization grow. Over the past six years, myself and others kids from Boonville have raised well over $7,000 for the local children's hospital in Columbia.
Biggest Lesson Learned in High School: No matter what, you can persevere. Whether you miss ten days of school because of appendicitis and are struggling with makeup work, or someone tells you that you can't achieve your goals, you can do it. Mentality is huge.
Future Goals: My main goal is to attend medical school and become a certified pediatric surgeon. I want to be able to help kids, and I love studying how the body functions. I stumbled upon this career pathway because of MizzouThon. I would also love to spend time traveling and learning about all the different cultures and traditions this world has to offer.