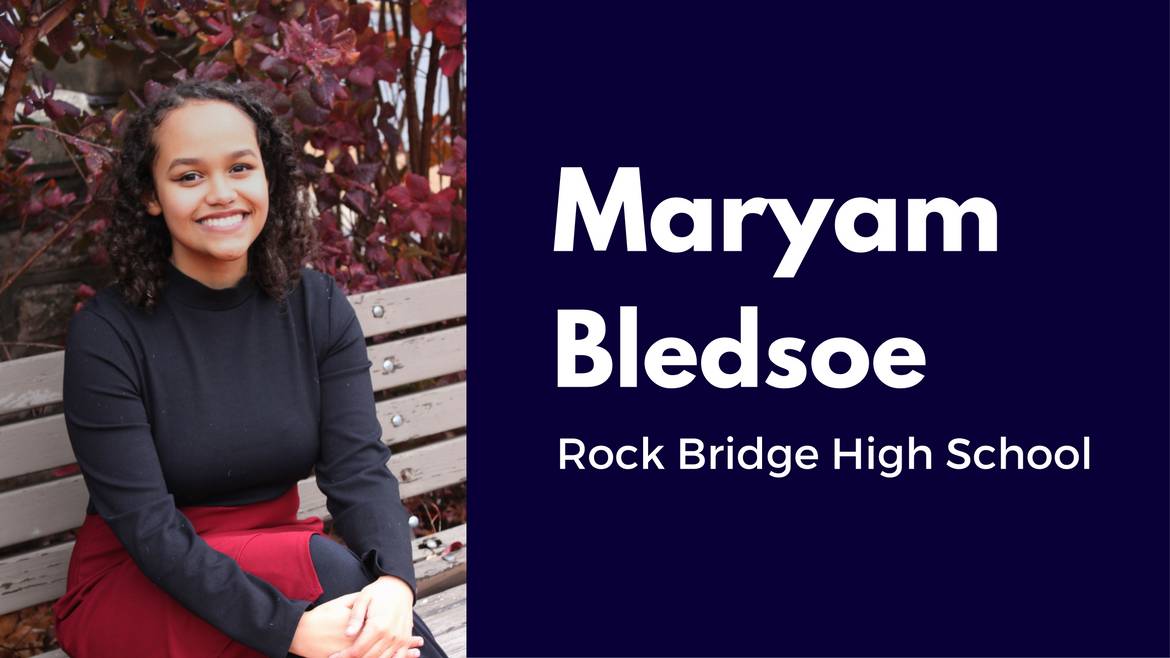 Age:
17
Parents' names:
Steven Bledsoe and Fawsia Hassan.
Post-graduation plans:
I will be attending the University of Chicago.
Dream job:
Some kind of professor or teacher, hopefully in another country. I really want to move around as much as possible.
Favorite class in high school:
AP World History, mainly because of how much I learned and how much I loved learning in that class. It was fun and eye-opening, but also challenging enough to better me as a student.
Favorite club or extracurricular in high school:
Making Waves Youth Radio, where I made my own radio pieces about things that I cared about. I learned about storytelling and how to express myself more accurately and effectively, which is something I often have trouble with. This project also inspired me to do a similar project in my school with an ELL class I've been working with. It was a truly rewarding experience.
Proudest accomplishment in high school:
Qualifying for the National College Match and College Prep Scholars program with QuestBridge.
Best advice you've ever received:
Do not procrastinate! (I rarely follow this)
Biggest lesson learned in high school:
There are always opportunities — you just have to look for them.
Future goals:
I have no real clue. I suppose to end up as a good person who has made more positive experiences than negative ones.
Favorite teacher:
I have many: Mr. James Meyer, Mr. Gregory Irwin, and Mrs. Struchtemeyer are all at the top and have inspired me to think critically about the world and myself. They've helped me develop at Rock Bridge.
Person I admire and why:
This may be very cheesy, but my parents. They do a lot for me and my siblings, and they do it well. My parents have also sacrificed a lot in order to raise their children the way they wanted, and I admire anyone who makes sacrifices for what they believe in.
What you do for fun:
Read poetry (but not in a pretentious way), listen to music, sketch, go on walks, watch movies and TV with friends.