Columbia's Fixer Uppers: Cruz Chavez
photos by Keith Borgmeyer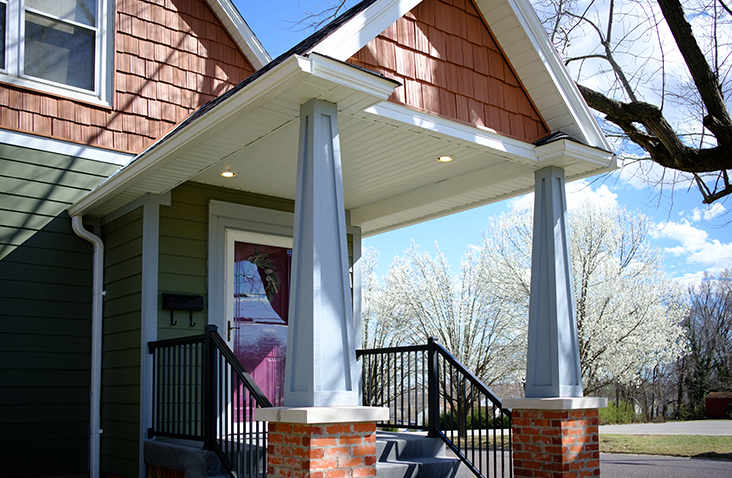 Local artisans breathe new life into outdated projects.
CRUZ CHAVEZ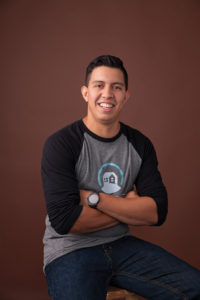 At age 22, Cruz Chavez walked away from medical school at MU and took a framing job he found on Craigslist. He was tired of hearing the laments of people who regretted chasing a nice paycheck instead of pursuing a career they were passionate about.
"That would have been me," Cruz says. "I would have been the guy who really wished he was doing something else or just dreaming about the weekend. I didn't want that to be me."
Cruz looked back on his childhood interest in tinkering as well as his aptitude for engineering and thought his best opportunity for long-term fulfillment would come from a job where he could work outside with his hands.
A year of framing, followed by a job with a remodeling company and another working for a large-scale builder, told him he was on the right path. In May 2015, he took another step forward and started Cruz Custom Construction, intent on bringing high-quality craftsmanship to residential and commercial properties throughout Columbia.
"I told my wife that I wanted to do this on my own," Cruz says. "We decided that if I could get three months' work lined up, we would do it."
It took a week to secure the necessary projects to make the leap. One of his first projects was an exterior rehab for a home on Paris Road. This property, which was built in 1919, had a lot of charm, but the cedar siding, part of the foundation, and the front porch were deteriorated and in need of a facelift.
Cruz replaced the roof, soffits, gutters, and siding. (He takes particular pride in the cedar shakes that cover the upper half of the home and the colonial-style drip-edge molding.) He also extended the front porch, incorporating a small roof with recessed lighting, brick bases, and tapered columns. The concrete steps were refinished and darkened, and he added new aluminum railings.
All these touches ensured the house got a new look while also retaining its character. "It was 100 years old, but I didn't think it needed to look like it was 100 years old," Cruz says. "We got to make it shiny again."
Not everybody in Columbia wants the cookie cutter project. Cruz, now 27, wants to be one of the go-to sources for homeowners looking for unique remodels, and he has dreams of building custom homes in the area.
"I like custom work because it shows I'm a craftsman," Cruz says. "I'm not interested in putting in bath fans; I'm interested in ripping out three walls and building you the bathroom of your dreams. I might be more expensive and take longer than another company, but I guarantee the result is going to be something different and great."
Even with all the grit and determination it has taken to start his business, Cruz doesn't have any regrets. He has found where he belongs. Every day is a challenge. Every day is different. Every day is an opportunity to use his hands and create something new.
"I love what I'm doing," Cruz says. "I get to build really cool stuff every day."
Meet two more of Columbia's fixer uppers: Debby Cook and Joe Greaves.