Home » Getting Back to Simple: Resources
Getting Back to Simple: Resources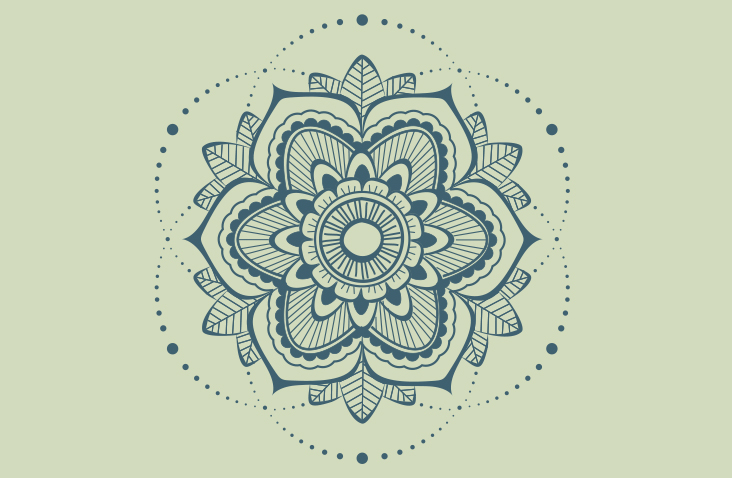 Defeating the excess clutter in our lives.
by Jennifer Truesdale and Jen Wilson
Take the 40 Bags in 40 Days Challenge
Since 2011, WhiteHouseBlackShutters.com blogger Ann Marie Heasley has embarked on a unique uncluttering challenge that continues to grow in popularity. Running each spring, she (along with her thousands of readers) commits to removing one bag of stuff from her home every day for 40 days. The 40 Bags in 40 Days Challenge has nearly 78,000 Facebook followers.
"This is a challenge anyone can do, regardless of the size of your home," says Muriel Browder, daughter of the late Eliot and Muriel Battle. She first committed to the yearly purge in 2015. "I love bargains. I enjoy shopping. I bring a lot of stuff in. But when you bag stuff up and take it out, you find it easier to bring less stuff in."
Don't get caught up in the size of the bag. Whether it's a sandwich bag or an entire set of old living room furniture, being mindful of your belongings and removing unneeded items daily is key. Commit to filling a bag for 30 minutes a day and you'll have accomplished 20 hours of uncluttering during the challenge!
Ann Marie's website for the challenge includes suggestions on possible areas to unclutter, tips for tackling your "e-junk," like computer files and email, and a free printable plan to organize your 40 days of progress.
Don't throw it away!
Choosing to unclutter your home doesn't mean you must add to the landfill. Check out these options for donating, recycling, or otherwise properly disposing of unwanted items. And be sure to get a tax receipt for your in-kind donations so you can deduct them on your next tax return.
Computers, TVs, and electronics:
Mid-MO Recycling, 6104 Brown Station Rd., 573-474-3997. Most items accepted at no charge, though a fee applies to TVs.
Staples, 115 Conley Rd., 573-441-9900. Accepts electronic items with a $10 fee. Will pick up larger items for an additional $10 fee.
Pet supplies:
Central Missouri Humane Society, 616 Big Bear Blvd., 573-443-7387.
Textiles:
Organizations that can't sell raggedy T-shirts, socks, underwear, and linens in their thrift stores instead sell them to textile recycling plants, where they find new life as towels, mattress stuffing, and more.
Goodwill Retail Store, 1405 Grindstone Pkwy., 573-442-4050.
The Wardrobe, 715 Park Ave., 573-442-3260.
Sports equipment:
City of Columbia Parks and Recreation, 1701 W. Ash St., 573-874-7312.
Books:
Friends of the Daniel Boone Regional Library, 100 W. Broadway, 573-443-3161. Will accept books and National Geographic magazines.
Cell phones:
Check with your carrier. Most cell phone service providers offer cell phone recycling programs.
Appliances:
Habitat for Humanity Restore, 1906 Monroe St., 573-815-9836. Free pick-up of working appliances except dishwashers.
City of Columbia Solid Waste Division, 573-874-6291. Charge for curbside pick-up of non-refrigerated appliances is $13.56; $21.31 for refrigerated appliances. Charges are added to your monthly utility bill.
Furniture:
The Love Seat, 19 Business Loop 70 E., 573-447-7328. Accepts gently used furniture. Free pick-up of large furniture.
Salvation Army Thrift Store, 23 E. Walnut St., 573-443-2786. Free pick-up of large furniture.
City of Columbia Solid Waste Division, 573-874-6291. Call to arrange free curbside pick-up on your regular trash day.
Recommended Resources
You can easily find quality resources on these topics, including books, blogs, e-courses, and documentaries. Most offer a guide to gradually move through your space to begin the process of uncluttering and organizing, and most are beautifully illustrated and inviting. Here are a few of our favorites:
Joshua Becker: "The More of Less: Finding the Life You Want Under Everything You Own"
Toni Hammersley: "The Complete Book of Home Organization"
Francine Jay: "The Joy of Less: A Minimalist Guide to Declutter, Organize and Simplify"
Tsh Oxenreider: "Organized Simplicity: The Clutter-Free Approach to Intentional Living"
Elaine St. James: "Living the Simple Life: A Guide to Scaling Down and Enjoying More"
How do you choose mindfulness? Learn more here.