Columbia's Fixer Uppers: Debby Cook
photos by Keith Borgmeyer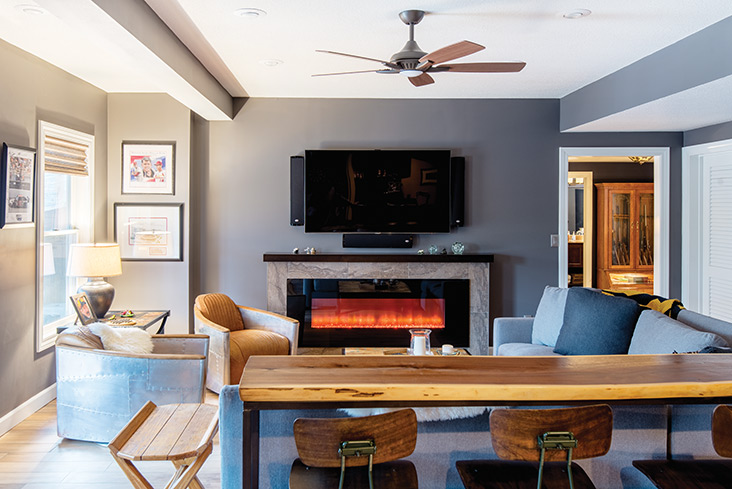 Local artisans breathe new life into outdated projects.
Debby Cook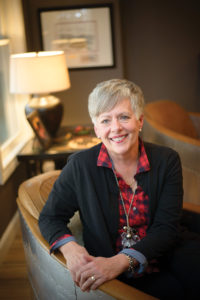 Debby Cook has always been drawn to the special power of a face-to-face conversation. Much of her inspiration as an interior designer comes from personal meetings with her clients.
She can hear the brimming enthusiasm a homeowner has for a makeover. She can see the space and make observations about their style preferences. She can ask questions and help them gain clarity on the details of a project. For Debby, interior design is about more than paint swatches, contemporary light fixtures, or new furniture. She believes communication is just as essential as creativity in breathing new life into a single room or an entire home.
"My focus is taking care of people and making them feel comfortable," Debby says. "I try very hard to remind myself and them that they live there and I don't."
Debby, who moved to Columbia in 1980 after graduating from Missouri State University, likes how her long-standing presence in the community means she gets to put her transformative skills into action for her friends.
Jim Noel grew up with Debby in Camdenton. For several years, Noel and his wife kept a list on the refrigerator with their requirements for a dream kitchen. They asked Debby to make it happen.
But the remodeling requests for their home of more than 20 years didn't stop there. Not long after the kitchen remodel was complete, a broken toilet caused extensive water damage to the basement. It seemed like the perfect time to redo that space, adding a family room, bedroom, and bathroom.
"Debby gives the extra effort to make it top-notch," says Jim, the vice president of software services at Veterans United Home Loans. "I love the overall visual design and comfort. It makes it easy to entertain."
The family room is the signature piece. It's an inviting space with contemporary style. Gone are the navy-blue walls and Berber carpet, replaced with a warm gray paint and heated tile floors made to look like real wood. Old recliners were upgraded to brown leather side chairs (with brushed aluminum backs) and a gray sectional. On one side of the room, a 72-inch television is mounted above a shallow electric fireplace, and on the other, a bar area features a dartboard surrounded by a black chalk painted wall.
"We already planned on being here a long time, but now that we renovated it, they're going to have to carry us out," Jim says.
One of Debby's favorite moments is when a client like Jim feels like their vision has become her vision. "When I know what they want, I get enthusiastic, and that helps them because I get it," Debby says.
By pairing this commitment to relationships with more than 30 years of experience, the 63-year-old can manage a wide variety of budgets, project sizes, and style preferences. Earlier this year, she was recognized by Houzz, a home renovation and design website, for her client satisfaction.
"I really enjoy getting to know people," she says. "Remodeling is a pretty personal thing, and you really need to understand them."
Don't expect Debby to let up anytime soon. As scary as it felt to start her own business in 2004, she's glad she did. She can't imagine life without the imaginative outlet and the bonds she has formed. "It was a big step, and I was really nervous about it," Debby says. "But it turned out well. I would never go back."
Meet two more of Columbia's fixer uppers: Cruz Chavez and Joe Greaves.