Crystal Richardson and Samuel Atagana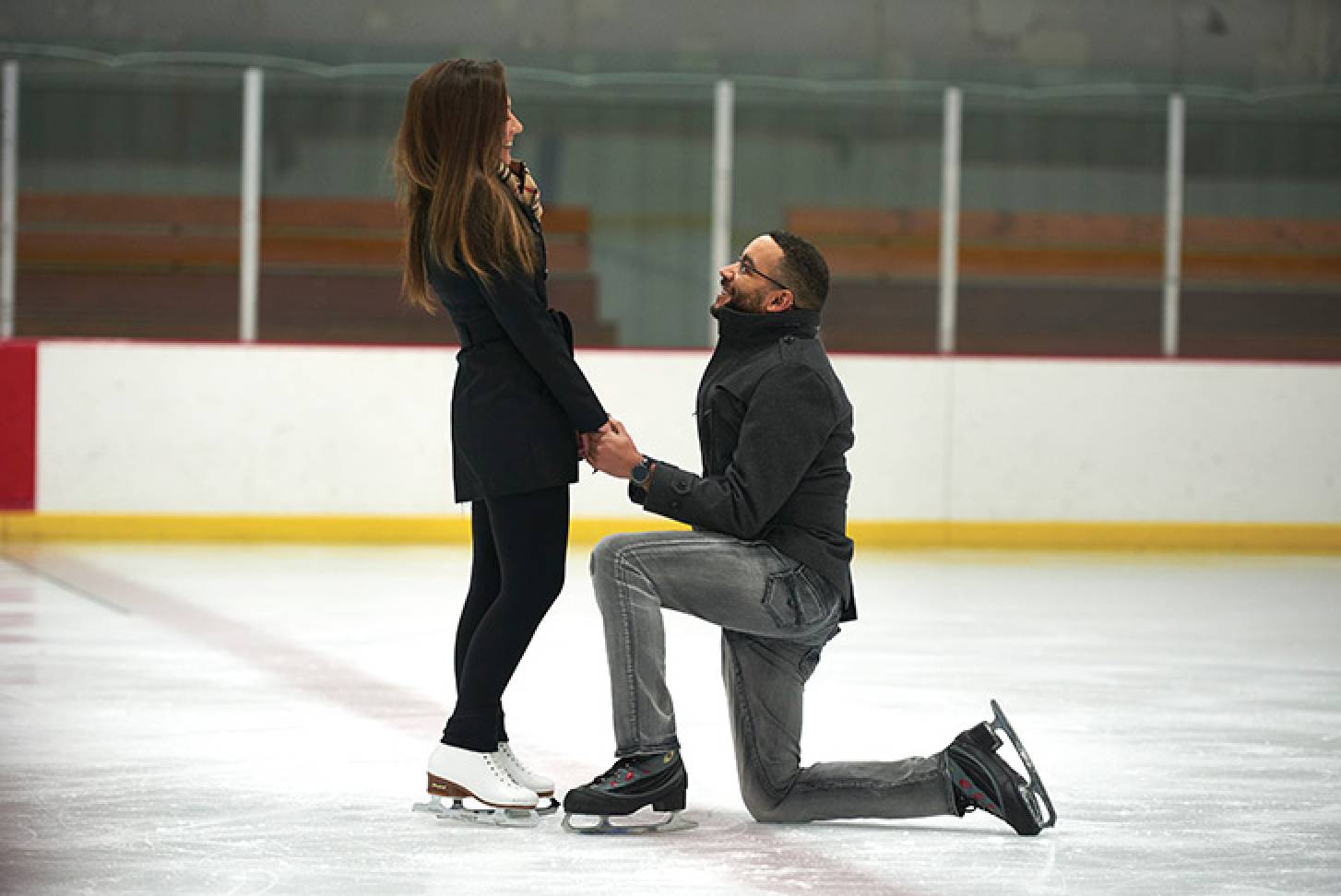 Crystal Richardson and Samuel Atagana officially first met on March 1, 2012 at an impromptu open mic night at The Bridge in Columbia. They didn't talk much, but Crystal listened as Sam sang and strummed his guitar. "From that night on, I became his biggest fan," she says.
They had their first meaningful encounter on accident, more than a year later, at another one of Sam's performances, where he serenaded her in the parking lot after the show. They have dubbed this day "Re-met You Day." 
Sam and Crystal quickly fell in love after re-meeting, and three years, two puppies, four countries, and countless adventures later, Sam knew it was time. On Crystal's birthday, December 13, 2016, Sam proposed on the ice at Washington Park Ice Arena in Jefferson City, where Crystal coaches figure skating. Somewhere between Sam's fake fall to one knee and Crystal "blacking out," he popped the question and she said yes.
Crystal works as the digital marketing manager at The Business Times Company. Sam is a staff sergeant in the U.S. Army Reserves and works as a civilian personnel and finance administrator for the Department of Defense in Independence. "I commute four hours every day so I can come home to my love of forever," Sam says.
Both are looking forward to planning the rest of their lives together, but Crystal says, "Right now, we're just trying to figure out a way to work in the same city."