2017's 20 Under 40: Annie Doisy, ReverseMortgages.com, Inc.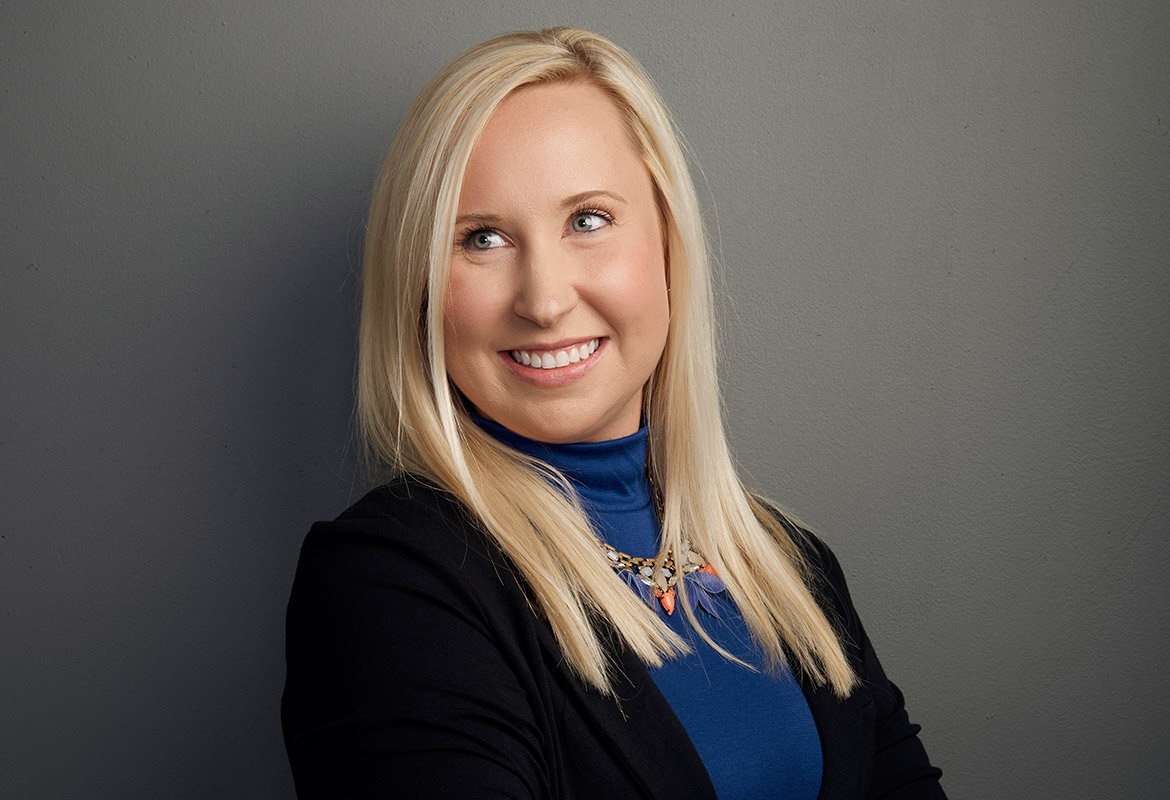 20 Under 40 Class of 2017
Annie Doisy
Operations Manager, ReverseMortgages.com Inc.
Age: 29
Hometown:
Kansas City, Missouri — home of the Royals!
Years lived in Columbia:
11, give or take a few years I spent in St. Louis.
Tell us about your job:
Every day is a new challenge. I enjoy the opportunity to work with older Americans and help give them a chance to age in place.
Who is a mentor in your life?
I believe that you can learn from anyone since each person has such unique experiences. I've had the opportunity to grow up with a strong group of women who have become my most trusted advisors and who continue to motivate and challenge me daily. The most influential people in my professional career have been my husband, Justin, and John Schulte, owner of Reverse Mortgages.com Inc.
What are some misconceptions about your job?
The misconceptions surrounding my job are those relating to a reverse mortgage. Due to some of the misinformation in the media, many people do not understand the advantages that a reverse mortgage can provide. A reverse mortgage can provide people with the ability to truly enjoy their golden years and I'm happy to help facilitate that.
What is the single best thing about your job?
The single best thing about my job is working with people who share the same passions and goals as I do. It is incredibly empowering and inspirational to be part of such a powerful and engaged team.
What was the last professional goal you accomplished?
Leading Reverse Mortgages.com Inc. into the top 10 HECM lenders in less than a year.
What motivates you?
I am motivated by improvement. It sounds cliché, but I'm a firm believer that, "Far and away the best prize that life offers is the chance to work hard at work worth doing." Every day, I wake up knowing I have the opportunity to make each day better than the last and I make an effort to ensure that happens.
If you weren't doing this job, what would you be doing?
I would either be a teacher or a singer/rapper touring the country. My stage name is Dangerous Porcelain.
Which accomplishment are you most proud of?
Though our team has been together for many years, the transition from a bank platform to Reverse Mortgages.com Inc. (a state-licensed mortgage lender) was a new, challenging experience. Starting from zero and developing my team to become a top 10 reverse mortgage lender in less than a year after closing our first loan has been incredibly rewarding. I was one of the first five employees of Reverse Mortgages.com Inc. and helped to facilitate the initial thrust of licensing, writing policies and procedures, and preparing the company to launch. One aspect of this development that continues to be most important to me is the customer service we offer our clients.
What's your favorite community project?
The Ronald McDonald House.
What is the single biggest lesson you've learned in business?
Always treat people how you want to be treated. This is the most important lesson I've learned in business, and life itself. If you treat your employees and clients as you would want to be treated, you will be able to build an engaged work force and have happy clients.
What is your favorite business book you've ever read and what impact did it have on you?
"Triggers" by Marshall Goldsmith. It helped me realize how even the smallest reactions can impact others and what can trigger these reactions. Realizing weaknesses in oneself is one of the most impactful things that a person can do in order to continue to grow and improve.
If you had unlimited funds, what is the one specific thing you would do to improve Columbia?
I would like to be able to fully fund the Buddy Pack program at the Food Bank. I would love for each and every child to be able to have a nutritious meal three times daily. Improving the lives of children will ensure the viability of our community and our country as a whole.
What is one goal you have for 2017 and how do you plan to achieve it?
My goals are to continue to develop a team of people who are passionate and dedicated to our clients and the reverse mortgage industry as a whole. As Zig Ziglar said: "You don't build a business. You build people, and people build the business." Establishing ReverseMortgages.com Inc. as a premier workplace will allow us not only to support Columbia, but also the community members who drive industry.
What trait do you most want in a co-worker or employee?
The two most important traits to me are the ability to problem solve and their investment in the common goal.
If you could improve one thing about yourself, what would it be?
I have a tendency to want to be involved in every little thing; I'm very inquisitive (read: nosy) and have a need to control certain things. It's a constant work in progress!
What do you do for fun?
I love to drink wine, watch trashy television, and spend time with my dog, Zeppelin, my friends, and my family. I also love to travel; my husband and I go to at least one Green Bay Packers game each year.