Discovering Our Town – A Hermann Hideaway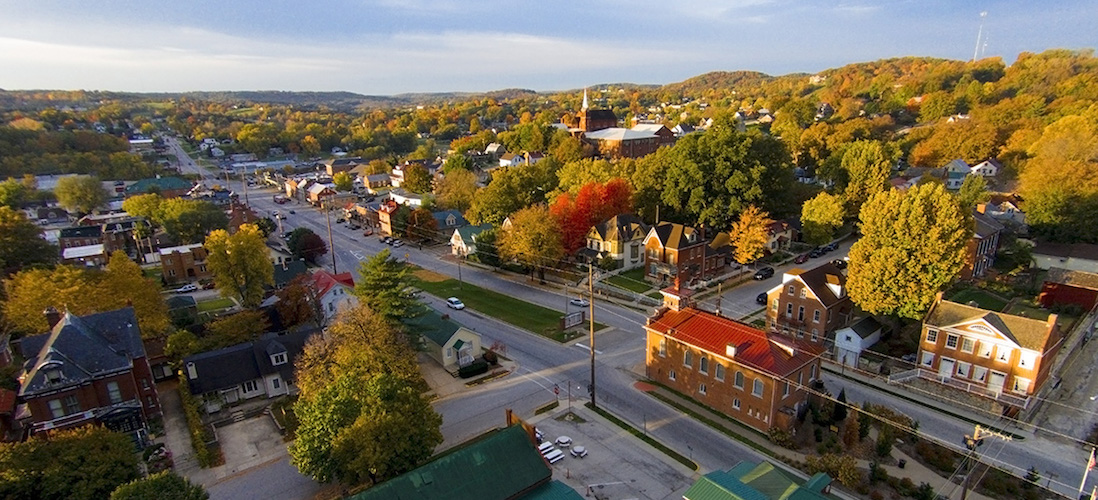 Enjoy a weekend of great food and wine with that special someone.
Ah, vacations. Everybody loves them, but not everybody has time to take them. If you can spare a weekend away with your honey, Hermann, Missouri, is an ideal location just a short drive from Columbia that will have you feeling refreshed and relaxed when you return. But before you begin planning activities for when you arrive, take a few extra minutes to navigate back roads to Hermann on Highway 94 instead of cruising down Interstate 70. Managing editor Kristi McCann and her beau, Ryan Ruprecht, who tested out this Discovering Our Town destination, agree the view is well worth the extra time.
The Stone Giraffe Guest House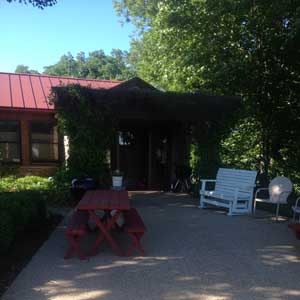 You can't go wrong with a bed-and-breakfast in Hermann, and The Stone Giraffe has the perfect blend of modern and traditional amenities. The common area features large windows overlooking the hilltop, an impressive stone fireplace and an upgraded kitchen where guests can get drinks and snacks as they please. Sharon Havis, manager of the B&B, welcomed us with an open heart and tour of the property. We stayed in the Yellow Room, complete with distressed wood beams and a queen-sized canopy bed. The skylights and oversized windows flood the room with natural light, and the screened windows offer a relaxing cross breeze in the cool Missouri night. Plus, the private balcony is perfect for sipping a cup of Joe in the morning.
The wineries
Hermann is known for its numerous wineries, and there's no better place to enjoy the summer or early fall months. Keep in mind when planning your trip that wineries are the perfect daytime activity because most of them close at 6 p.m.
Stone Hill Winery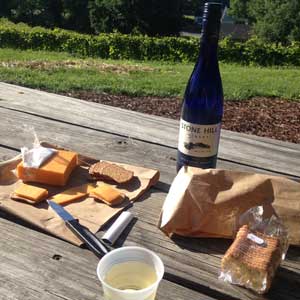 This adorable winery nestled right by the Missouri River has staked a claim in the wine industry. The winery opened in 1847 and became the second largest winery in the United States. The wine boasts eight medals at World's Fairs. Since then, Prohibition took a toll on the Missouri wine industry, but thanks to the restoration of the winery in 1965, Stone Hill produces around 260,000 gallons of wine annually.            Mill around the wine shop, or visit the tasting room to try all of Stone Hill's creations. My personal favorite was the Steinberg Red, which happens to be a popular seller. We sipped wine and munched on cheese and crackers. A side note for anyone hoping to do the same: We recommend coming equipped for a meal or snack, unless you prefer the picnic feel we had sans plates and napkins.
Adam Puchta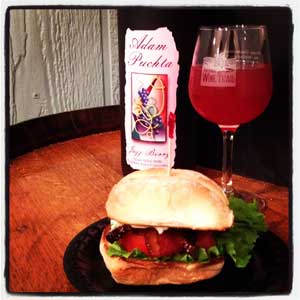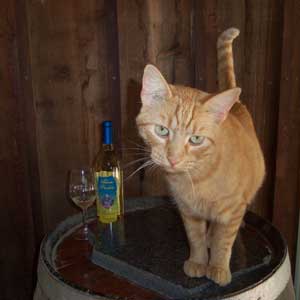 This quaint winery is a bit out of the downtown hustle and bustle (so make sure you have a designated driver!), but it's an ideal location to learn about wine pairings. Taste a variety of its wines all the way from sweet whites and dry reds to dessert wines and ports. Wine masters will teach you which ones to pair with which foods, including salty snacks, sweet treats and savory dishes.
OakGlenn Vineyards and Winery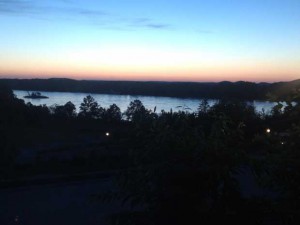 If you haven't had enough wine by the 6 p.m. closing time of a number of the wineries, schedule OakGlenn as a later stop. During the summer hours, the winery stays open until 10 p.m., when you can find guests grooving to late-night live music. Bands are scheduled every weekend in the summer, so make sure to check out the schedule on the winery's website, oakglenn.com.
Sugar Momma's
If you're on the hunt for delectable chocolate to pair with your freshly purchased red wine, the front windows of Sugar Momma's are sure to lure you in. Inside, endless baskets house individually wrapped candy for purchase, and homemade truffles and fudge taunt you from the glass display cases. Priced at only $10 a piece, the homemade pie is definitely something you won't be leaving without.
Tin Mill Brewing Co.
If you haven't caught on to the trend yet, there are lots of beverages to be enjoyed in Hermann. The Tin Mill Brewing Co. is a must if you are with someone who isn't necessarily a wine drinker. The brewery features craft beers as well as fun concoctions of mixed beer drinks. I ordered a beerita (a margarita mixed with beer), which was pretty tasty, but I couldn't help stealing a few sips of Ryan's Root Bock Float, a delicious adult version of a childhood favorite. Make sure to watch for the introduction of Tin Mill's fall beers beginning in September when the brewery launches its pumpkin lager and Oktoberfest brews.
The Concert Hall and Barrel
This downtown saloon is housed in a historic location that was built in 1878. The restaurant is open daily for lunch and dinner and features German specialties year round. The kitchen generally closes around 10 p.m., when it becomes a hot spot for locals, wedding parties, guests in town for the weekend and anyone looking for a good time.
Black Walnut Bistro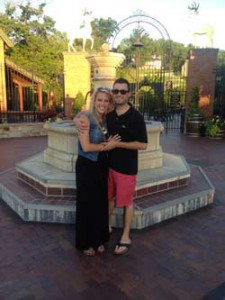 Recommended by Sharon at Stone Giraffe, the Black Walnut Bistro offers intimate dining located close to other shops and attractions. The homemade pastas sparked my interest as an Italian food-lover, but the menu offers a variety of food, including fish tacos, surf 'n' turf and appetizer options.
Hermann Wurst Haus
Whether you're looking for lunch or even an afternoon snack, you can pop in to the Hermann Wurst Haus. Taste samples of sausages and cheeses to take home and prepare yourself, or stay and dine at the shop. Enjoy award-winning bratwurst and side dishes coupled with craft beer or soda.
McKittrick Katy Trail Head
Not far from the festivities in Hermann is McKittrick, Missouri, where there is a trailhead for Katy Trail. Jog, bike or walk this portion of the trail to get some fresh air after your afternoon of wine, or get a little physical activity in before noshing on bratwursts and indulging in local brews and wine. If you didn't plan ahead and bring your bikes, don't worry. The Ride Rest and Go Bicycle Shop will supply you with rented bikes for an afternoon. Make a reservation on the shop's website, riderestandgo.com.
Upcoming festivities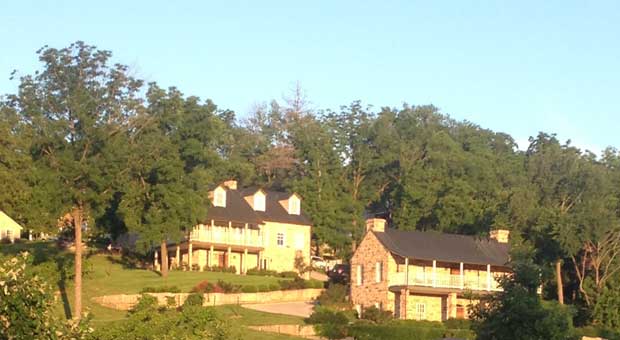 If you don't have time for a weekend away in August or September, you can't miss out on the infamous Oktoberfest that takes place in Hermann each year. During the first four weekends in October, the city goes all out to promote its German influence. The smell of cooking brats lingers in the air, and the beer and wine are continuously flowing. Don't forget about the Hermann Trolley to cart you from lodging to the festivities. Visit experiencehermann.com for more details as the event draws near.