One of the most satisfying aspects of owning a small business is being recognized for your hard work. On May 9, as part of the Columbia Chamber of Commerce Small Business Week from May 5 to 9, the winner of the 2014 Small Business of the Year award will be announced during a luncheon at the Tiger Hotel.
A chamber tradition for more than 20 years, the nominees for this award are selected by their peers, must be chamber members, have fewer than 50 full-time employees and have been fully operational since January 2012.
Scroll to the bottom of this page for outtakes from our Small Business of the Year photo shoot!
Equally important, this event will recognize the top five finalists for the award. The Columbia Business Times congratulates the finalists and wishes them continued success. For our readers, here is a little more information about each of these exceptional businesses.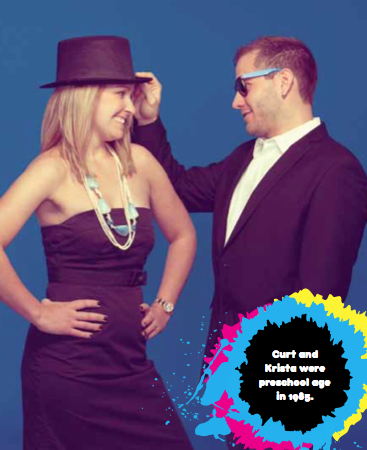 Focus on Health
Curt and Krista Kippenberger, owners
focusonhealthchiro.com
4200 Merchant St., Suite 105
573-777-5900
Dr. Curt Kippenberger and his wife, Krista, grew up in Rolla, Mo., and started dating when they were sophomores in high school. They attended the University of Missouri, where Curt, who was an athletic trainer for the MU Tigers football team, graduated with a degree in exercise physiology, and Krista earned a degree in general studies. The couple was married in 2005, and they have a 2-year-old daughter.
The Kippenbergers say it was a visit to Logan College of Chiropractic in St. Louis that led to their decision to start their own business. "When we learned that chiropractors are trained as portal-of-entry physicians, that if you come to me, and I can physically diagnose and begin treating you right there, and I could also do some athletic training and the sports medicine as well as the manipulation that chiropractors are known for, it just seemed to match my personality very well," Curt says. He graduated from Logan in 2010, and he and his wife opened their chiropractic practice in the Village of Cherry Hill that same year.
"A lot of people don't know what chiropractors do, or maybe they are even scared to try this type of care," says Krista, who focuses on the business's community outreach, events, social media and charity drives. "I try to make it friendlier, more approachable. If you have a question, I'm going to answer it."
With five staff members, including a massage therapist and a physical therapist, Focus on Health provides a multifaceted approach, offering chiropractic care, acupuncture, massage therapy and functional rehabilitation.
"Across the board chiropractors are extremely effective," says Curt, who believes in a twofold approach to treating a patient. "We are not just trying to get patients out of pain but determine what that pain pattern is, such as sitting for long periods of time during the day, which can cause hip muscles to tighten, and then come up with strategies in the office and at home of how to manage these muscular imbalances."
Krista says they also carry supplements. "We might, for instance, recommend fish oil and vitamin D, what we would consider foundational nutrition."
Additionally, they partner with several professionals in the community, such as sports medicine and orthopedic specialists. "Our larger goals are to have a freestanding building that we could share space with some of our referring professionals," says Curt, adding that if this model goes well, they would like to repeat it in other communities. "It doesn't make sense for somebody to drive an hour and a half to get an adjustment and then get back in the car, which is commonplace in our practice."
Both Curt and Krista say they are excited and extremely honored their business has been chosen as a Small Business finalist. "It's really humbling to be honest," Krista says. "We have such an amazing patient base, and they speak highly of us all the time, but this is more of a community recognition, which we greatly appreciate."
Curt agrees. "It's such a compliment that just in the four years we have been here that we have been recognized," he says. "But this contest also speaks volumes for Columbia that they really support small business, especially those in their infancy."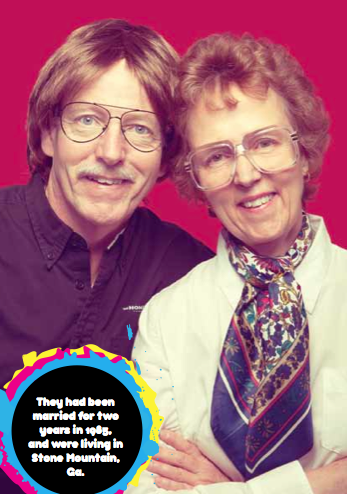 HoneyBaked Ham in Columbia
John and Marianne Beverstein, owners
honeybaked.com
212 E. Green Meadows Road, No. 9
573-256-4267
Georgia natives John and Marianne Beverstein were searching for a location to open a small business when they visited some friends in Columbia. "We were looking for a college town to open our store in, and Columbia fit the bill perfectly," says John, a former director of the alumni foundation for Young Harris College. In the fall of 1999, they moved to Columbia, and they opened a Heavenly Ham franchise in 2000.
With a B.A. in banking and finance, John once owned a photography company with a small staff and about 30 part-time photographers, so he had some small-business background. But Marianne says for the most part they were starting from scratch. "Neither one of us had any training or background in food service," she says, though she adds that the corporation helped them immensely. Three and a half years ago, they became a HoneyBaked Ham franchise following a company buyout of Heavenly Ham.
John and Marianne have worked together in the store since they opened, and today they have seven employees. "We kind of have our jobs divided up," John says. "Marianne takes care of the in-store, operational part. Mine is more the marketing, getting out in the community. My job is getting them to come in the first time, and her job is to keep them coming back."
The couple says they couldn't be happier to be included on the short list of Small Business of the Year finalists. "It's exciting, and it makes me feel that people recognize that we've worked hard," Marianne says.
For John, who served as the co-chair of the Small Business Committee for the Chamber of Commerce the past two years and has seen the process from the other side, it's been exceptionally gratifying. "I've gotten to communicate with the finalists and help them along, so it's really kind of special to now be on this side of the process," he says.
As far as future plans for the business, the couple feels they are at a crossroads. One option is an expansion in the capital city. "We had our first holiday store in Jefferson City this last Thanksgiving and Christmas when we partnered with Cold Stone Creamery and sold our hams and turkeys through their store," John says. At the same time, they are outgrowing their current space and considering moving to another Columbia location.
"Depending upon what the extra costs are, it might be time to move to a new spot instead of putting significant funds into remodeling," John says.
Eventually the Beversteins might move back to Georgia to be closer to their families. "We now get together once or twice a year since we are 12 hours away," Marianne says.
They especially miss their two daughters, who are currently attending college in Atlanta. But for now, John says they enjoy living and working in their adopted college town that has become their home. "We love Columbia," he says. "Columbia has been very, very good to us."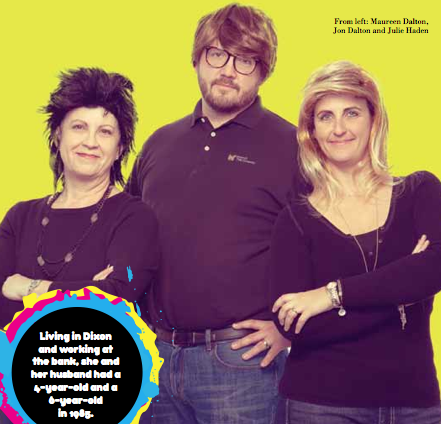 Monarch Title Co. Inc.
Maureen Dalton, CEO/owner
111 E. Broadway, No. 100
573-441-0725
It was 1986 when Mike and Maureen Dalton moved to Columbia from Dixon, Mo. Mike, president of Allied Telephone for the State of Missouri at the time, started Tri-Star Communications and Central Mobile. Maureen, who had previously held a banking position in Dixon, was hired as a real estate loan officer at Commerce Bank. Two years later, the couple and a business partner opened a title company, which they operated until 1994. Maureen then worked for another title company for the next five years.
But it wasn't until 2001 that the Daltons launched Monarch Title Co., which they ran together for a dozen years and eventually led to the opening of two additional locations in Boonville and Brookfield, Mo. Last year, following the death of her husband, Maureen became sole owner and CEO of the company. Today, two of her four children as well as her son-in-law work with her. She also has seven grandchildren.
For most people, buying a home is the biggest purchase they make, yet they might not understand the role of the title company. "We are kind of a traffic coordinator in a way," Maureen says. "After the buyers have worked with their agents, and their contracts are in place, the contract comes to us, and we work with the agents, the banker, the buyer and the seller and make sure the documents are correct and the numbers are coming together." In essence, they look for anything unusual that might come up in the title search to make sure when the sale closes, the new owners have a clear title.
With the motto "service with distinction," Monarch strives to meet and exceed expectations by first taking care of what the agent wants and in the timeframe that they want it. "One agent calls me 'morphine' because he says I make closings painless," Maureen says. In addition, understanding that many of their clients have land outside of Boone County, the company does searches and closings anywhere in the state as a convenience to their clients.
Maureen enjoys working in the title industry. "I love working with all the different people," she says. On a day that she has several closings, she might interact with upward of a couple of hundred people. "You also create friendships in the real estate industry, and in this area, it's more like a family."
Maureen says she's thrilled to be selected as a finalist by the Columbia Chamber of Commerce. "It's an incredible honor, especially when last year was a really difficult one for me," she says. "My husband came down with cancer in March and passed away in November. You have to continue going whether you feel like you can or not. My employees, I can't say enough about them."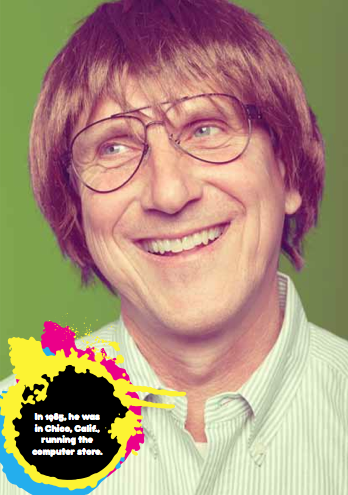 The Lawn Co. "Better Lawns Naturally"
Jeff Zimmerschied, owner
573-442-LAWN (5296) or email [email protected]
Born in Sedalia, Mo., Jeff Zimmerschied, owner of The Lawn Co., graduated with a B.S. in agronomy from MU in 1977. After farming for a year, he was hired by Monsanto to run a fertilizer plant in Tennessee. Promoted several times over the course of the next few years, he moved to Texas and finally settled in California, where in 1983, while living in Chico, he started a computer store called Start with Software. Soon after, he quit Monsanto and ran the store for the next 10 years. During this time he also gained custody of his son, Jeffrey.
In 1993, Zimmerschied sold his computer business, and he and his son returned to Columbia to help take care of his father, who was battling prostate cancer. Zimmerschied's father, a farmer who had worked with a variety of fertilizers and chemicals, died a few months later. "After my dad died of cancer in 1993, I became increasingly concerned about the unnecessary use of chemicals," says Zimmerschied, whose mother died of breast cancer in 2005.
Just two years later, Zimmerschied launched his lawn care company. "What I had in mind when I started the company was going out and learning as much as possible so I could help others do more organic lawn care," he says. Today, using his own formulated soil-improving lawn care products, his company provides customers personalized attention, environmentally friendly practices and quality results.
"My story is almost a complete circle," Zimmerschied says. "Now I'm doing quite the opposite of what Monsanto does."
Zimmerschied says he feels his eco-friendly approach is also better for his employees, which include his son and sister, and appreciated by his customers. "I want my employees to be happy and like what they are doing and enjoy good health benefits so when they are out in the community, they are making customers happy," he says. "We also don't want to pollute the lakes and streams or have our clients walk fertilizer through their homes."
His green approach to lawn care has caught the attention of others, such as MU plant sciences professor Dr. Brad Fresenburg, who asked Zimmerschied to consult on a natural lawn care guide published by MU Extension.
For the past six years, Zimmerschied has applied his organic principals to his own farm. In the future, he hopes to help area farmers embrace more organic practices in the same way he has helped people with their lawn care. "I think there is more awareness today," he says. "The general marketing trend for Columbia seems to be moving toward more organic living. The market for more food and organic health seems to be greater."
A member of the Chamber of Commerce since 1997, Zimmerschied says he's pleased to be selected as a finalist and honored to be associated with a group that not only supports small business but also does so much for the community.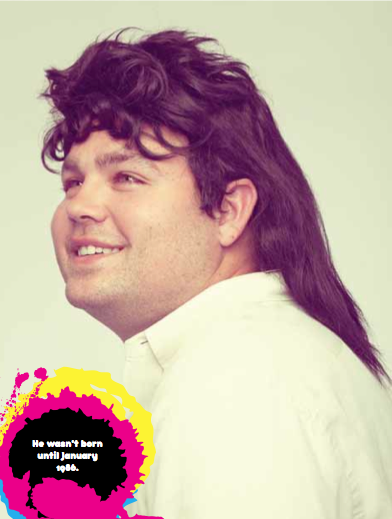 SuretyBonds.com
Josh Kayser, owner and general manager
800-308-4358 
When Josh Kayser bought the domain name suretybonds.com in 2009, he had no intention of starting a small business. "We bought it because we thought it was a good deal," says Kayser, who has a B.A. in personal financial planning and was working at a mortgage company. "We knew very little about bonds at the time."
But after getting licensed in May 2010, Kayser started selling in June of the same year. Today, the company sells bonds in every state in the nation, has 22 full-time employees and six to 10 part-time interns at any time.
Kayser says bonds are basically a three-way legal contract between the principal (person being bonded), the obligee (the one who requires the bond) and the surety company that sells the bond. "The bond is there to make sure they abide by the rules and keep the contract and regulations, be it a construction contract or some state statute," Kayser says. "In our library alone, we have 4,800 different types of bonds; out of those 4,800 there is probably another 10,000 different ways to issue them. There is so much learning involved."
Kayser says he believes his online company has been successful because it takes a very different approach to the industry. "Typically insurance and surety is very stuffy and very slow," he says. "You might put in an application, and you might hear back in a week." Surety, on the other hand, can turn it around in a few hours and have a bond for the customer the next day. "We have a proprietary system that we built that helps us communicate between our sales team and our processing team, which helps us be more efficient." The team also works hard, often putting in extra hours to make sure they provide the best possible customer service.
Surety also provides small-business scholarships to help college student entrepreneurs. "Last year we gave three people college scholarships for $1,500 each; I would love to do more," says Kayser, who hopes to expand it to five people next year. "We work with small business, and we understand and see the struggle of being a small-business owner."
Kayser and his entire team say they are excited to be recognized for their hard work and included in the 2014 finalists. "We've pretty much run under the radar locally for the last five years," Kayser says, adding that many of his employees have been with the company since they started. "We never imagined we would be here at this point. This year we've already done more business than we did two years ago in total. It's a very good problem to have."