Cookin' With Hoss: Potato Habanero Chowder
This segment of "Cookin' With Hoss" was originally published in the November 2023 issue of COMO Magazine.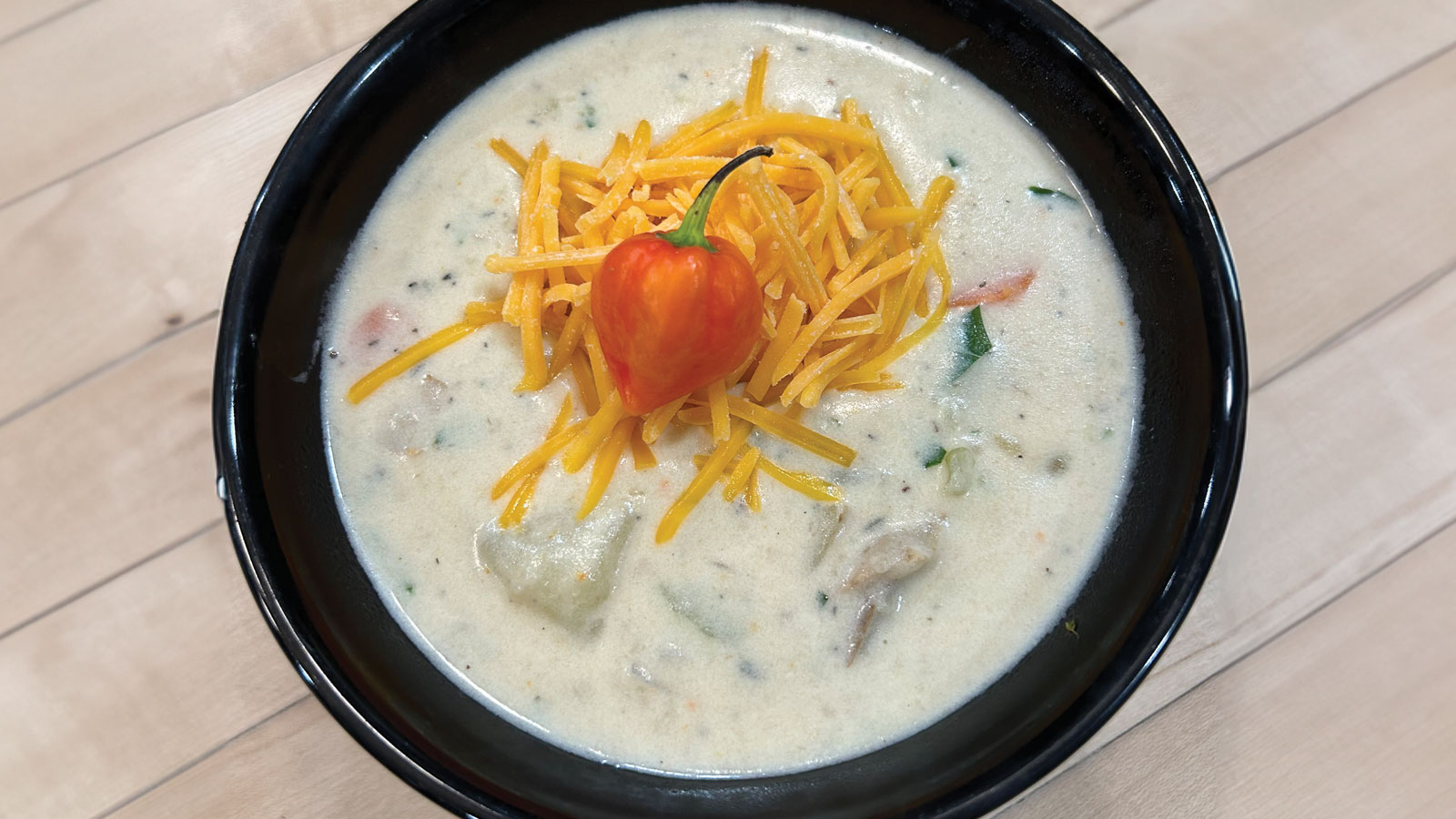 As the mercury in the thermometer starts to fall, and the days become shorter, there is some primeval urge in many of us to change our diet. Not "diet," as in trying to lose weight, but "diet" as in the types of food we eat. For the past few months, a salad and grilled chicken may have been acceptable fare, but we are now craving roasted meats, starches, and sauces. 
This probably has some instinctive explanation, where in primitive times we would need to pack on a little more energy reserve to make it through the rough winter months. But today, in our climate-controlled world, it just doesn't make sense. I must admit, though, that I fall victim to that very urge, and enjoy nothing more on a cold day than tucking into a satisfying feast of comfort food.
This is okay once in a while, but if one were to make a habit of it, more frequent and lengthier visits to the health club would be necessary. There is, however, one category of food that can satisfy your craving and also be relatively healthy — and offer considerable latitude in ingredients.
Many of us were introduced to this type of food as youngsters coming out of a red and white can and being somewhat thin and lacking ingredients, but today, even the canned versions offer considerable substance and taste.
I refer, of course, to the general category of "soup."
There are numerous sub-categories of soup: consommés, bisques, stews, chowders, chilis, gumbos, potages, broth soups, and cream soups, to name a few. What no doubt began as a vehicle to either use leftover or to make more palatable tough and less desirable cuts of meat has become almost an art form. One can start with a basic concept and modify the ingredients and flavor profile in a multitude of ways.
At the Market, I made all of the soups that we served, and sometimes this could be a daunting task. In the colder months, we would go through almost three times more soup as in warmer months, and even with making six- to eight-gallon batches, it was almost a daily job to keep four soups ready. To prevent boredom, we would try to keep a little variety in our offerings. With the exception of the seafood andouille gumbo, which we always offered, we tried to mix up the flavors and styles of the other three soups. And, other than making sure you don't have conflicting flavors in the soup, there is almost no limit to the variations that can be made starting with basic soup recipes.
There are only two rules that must be followed with just about every savory soup you make: 1. Always use a good quality, rich stock. 2. Always use plenty of vegetables in your mirepoix. From there, use basic recipes as guidelines and let your imagination go for some truly tasty winter warmers!
This recipe is one that I came up with when I had a good crop of habanero peppers that needed to be picked before the frost got them.
---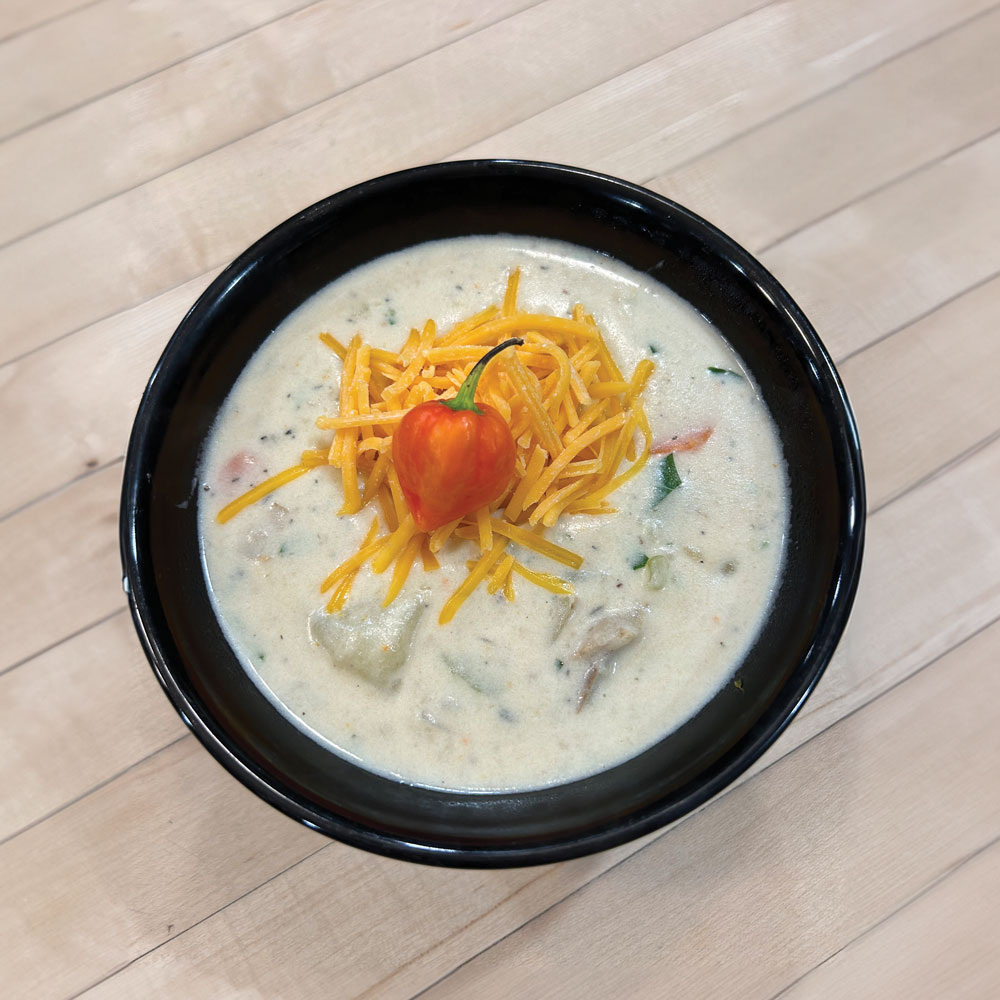 Potato Habanero Chowder
Ingredients
3 cups peeled and diced Yukon Gold potatoes
1/2 cup diced carrots
1 cup diced celery
1 cup chopped onion
1 qt. chicken stock
1 pt. heavy cream, half-and-half, or non-dairy creamer, depending on richness desired
Roux, for thickening
1/4 cup minced fresh parsley
1 small seeded habanero, or more to taste
1 tbsp. Hoss's Steak Seasoning
Sliced scallions and shredded cheddar, for garnish
Directions
Bring the stock to a boil, add the celery, onion, and half of the potatoes.
Boil for 15 minutes, add the remaining potatoes and carrots, simmer for 15 more minutes.
Add cream or substitute, thicken slightly with roux, add parsley and seasoning; and adjust as necessary.
Take a cup or so of the soup, place in a food processor or blender, add the habanero, and puree.
Add back to soup, adjust heat to taste.
Top with scallions and cheese.
---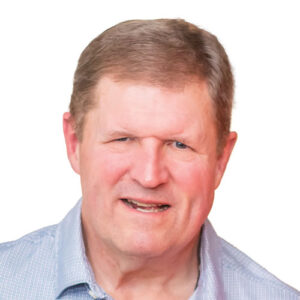 Jim "Hoss" Koetting is a retired restaurateur/chef who enjoys gardening, good food, good bourbon, and good friends.