This story was originally published in the November 2023 issue of COMO Magazine.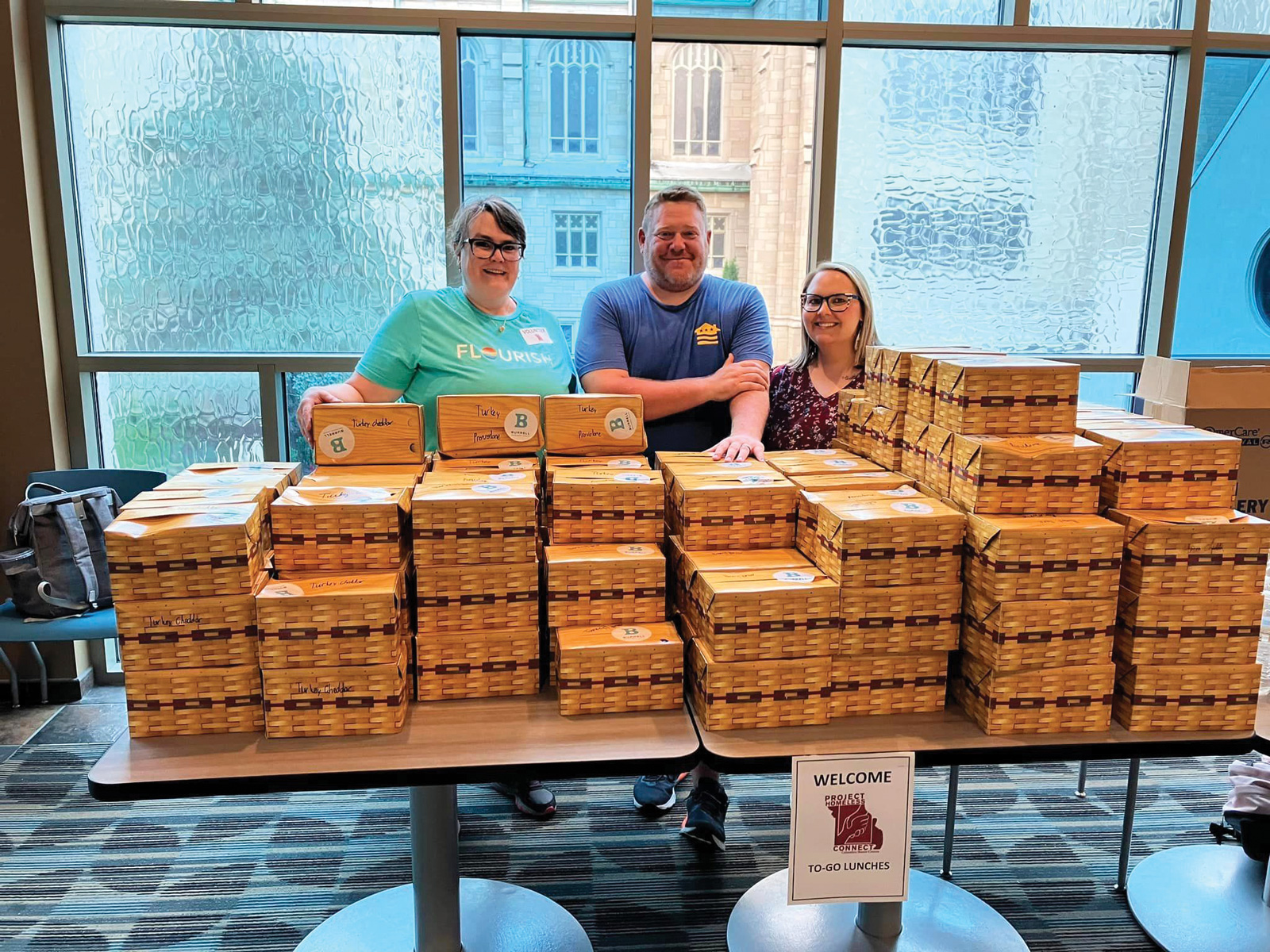 Many people are just one crisis away from homelessness. The partners of the Boone County Coalition to End Homelessness pool their resources to help those seeking shelter.
The face of homelessness may not look like the image you have in your mind. Those students wearing backpacks may be couch surfing because they can't afford rent after paying tuition. That mom who drops off her children every day at school may spend her day looking for another place they can sleep that night. Your co-worker who seems like they live at the workplace may, in fact, be doing just that.
Many people are just one crisis away from homelessness, be it a health issue, job loss, or eviction from affordable housing to make way for a new development. That means the face of homelessness could look like any parent, child, student, co-worker, or family in Columbia.
The National Alliance to End Homelessness estimates that on any given night in 2022, nearly 6,000 people were homeless in Missouri. And according to Kari Utterback, senior planner for the city of Columbia, statistics for homelessness are vastly underestimated. There is no way to gather information on how many people are living with family or friends, or multiple families overfilling a small rental.
The Boone County Coalition to End Homelessness is dedicated to finding those who are homeless and connecting them with the services they need, guided by the belief that one person homeless — or on the brink of homelessness — is one too many.
United We Stand
The coalition's goal is "functional zero," which its website describes as "that point when a community's homeless services system is able to prevent homelessness whenever possible and ensure that whenever homelessness does occur, it is rare, brief, and one-time."
There are anywhere from 20 to 30 entities at any one time involved in the coalition, each weaving a piece of the proverbial safety net, and each a necessary component of the organization's coordinated entry system (CES). The CES requires identifying clients, providing the necessary diversion from homelessness, assessing their needs, and following them through the process from intake to home placement. That follow-through is a vital component of the system.
"Every two weeks, we get together and work through the list," Utterback says. "We figure out who is eligible for a housing voucher, who has a housing plan, who's been housed, and what issues are coming up. We work through all of that together. It's a community-wide coalescing every two weeks in this really coordinated effort."
The coalition also operates Project Homeless Connect twice a year where people experiencing homelessness can connect with resources offered in the community. The January event coincides with the point-in-time count of homeless individuals mandated by the U.S. Department of Housing and Urban Development.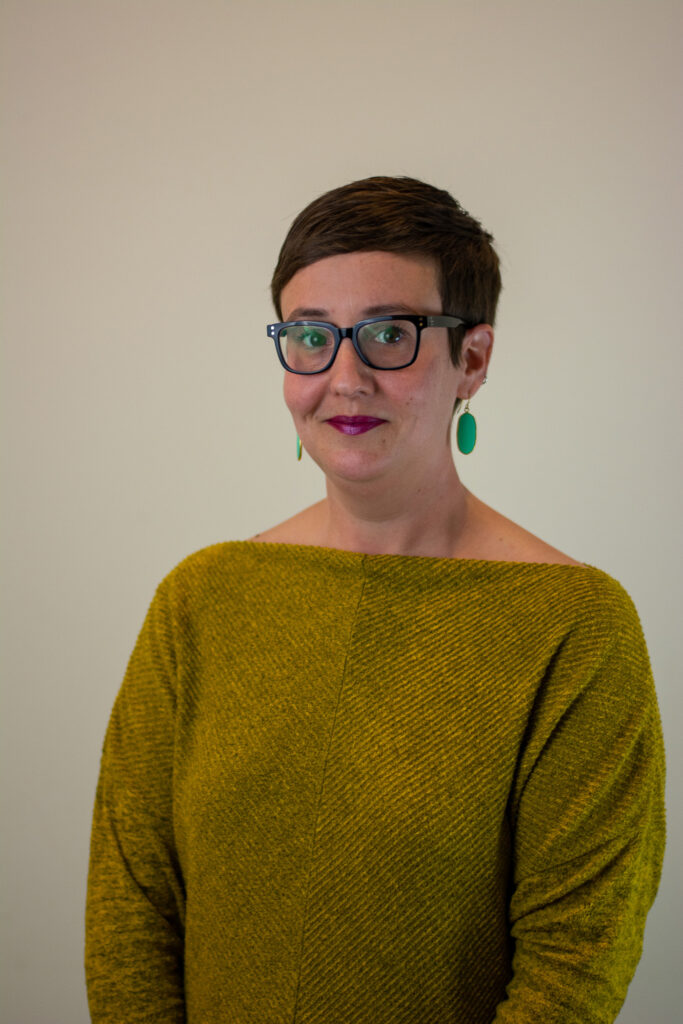 Every Situation is Unique
Utterback says the process is driven by multiple factors, including data, providers, and vouchers. Decisions are based on data the coalition enters into Missouri's Homeless Management Information System (HMIS). The providers have certain resources, and vouchers come with certain requirements. For example, a voucher may require the client receive supportive services. The coalition partners then figure out who can provide those services and help the client access them so they can use a voucher.
"Every provider in the system is trying to make sure the client has options and that this is the option that they want to choose," Utterback says. "It's like a triage team. Those who need the most help go to the top of the list. We have certain criteria those clients meet, and those are the ones who get the vouchers and those are the folks we can serve because we don't have enough vouchers for everyone."
Utterback says the coalition currently provides services to a list of 200 people in 170 households. Only about 70 have housing vouchers. Those clients are using their vouchers to look for housing but unfortunately, many landlords won't accept vouchers or the people who hold them.
The coalition sponsors a Housing Stability Program that provides $500 incentives to landlords if they are willing to rent to lower income tenants with housing vouchers. The program also offers up to $1,000 to the landlord if a tenant's damage exceeds their security deposit. Currently, that program has exhausted its funding, although the coalition hopes to begin distribution again in the spring. The group is also seeking new funders for the program.
"If we could get more landlords to accept housing vouchers, we could cut the number of homeless in half," Utterback says.
Homeless veterans have the advantage of already being connected with Veterans Affairs services. But Utterback says there aren't enough landlords willing to accept VA housing vouchers. If there were more, Boone County might achieve "functional zero" with that population. The coalition is hopeful it will reach that target by June 30, 2024.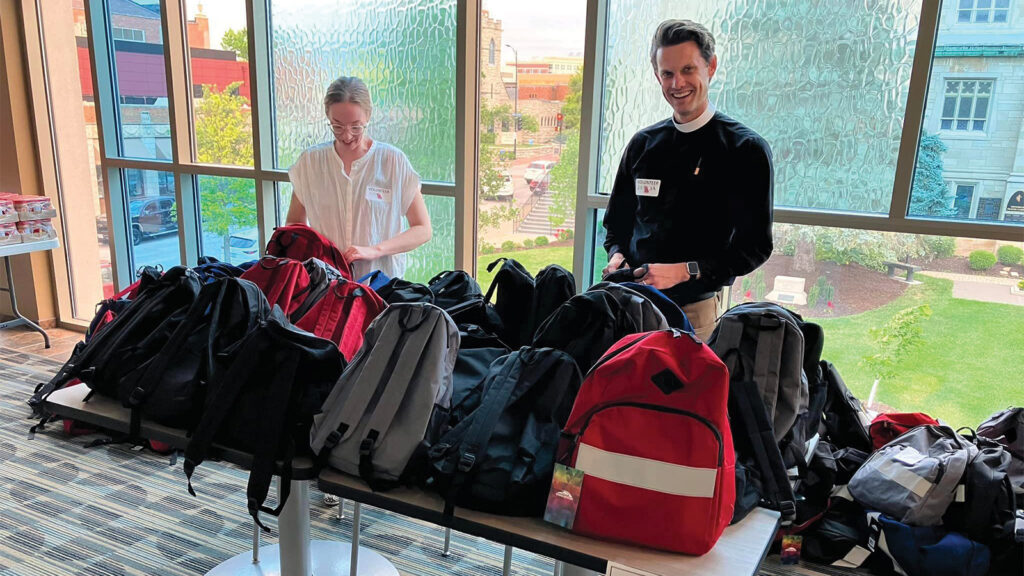 Affordable Housing is Also an Issue
Despite all the tools the coalition partners possess to fight homelessness, there is one problem they cannot fix — increasing affordable housing options. According to Rent.com, the average rent for a one-bedroom apartment in Columbia is $850 and $1,143 for a two-bedroom. Only 1 percent of rental properties in the city fall into the $500-$700 range and a whopping 66 percent rent for more than $1,000 a month.
To put that into perspective, according to data from the National Low Income Housing Coalition, for people to afford rent of $1,000 or more, they have to make about $25 an hour or more at their job. To afford a one-bedroom apartment in Columbia, they must earn $15.02 per hour. That's a far more likely wage for most people facing homelessness, although Missouri's minimum hourly wage is only $12. With so few properties available with rents at or below the average, finding one is nearly impossible.
Affordability can be tough in a university market where so much of the housing targets the student demographic. Rent.com statistics show that after the supply-and-demand upheaval caused by the pandemic, rental costs in Columbia rose by nearly 20 percent in 2022. Although the increase settled to around 6 percent in 2023, that's still a 26 percent jump that many couldn't afford to pay when it came time to renew their leases.
Neighbors Helping Neighbors
Helping people find a place to go when their lives are turned upside down is what the coalition is all about. Utterback says landlords, developers, funders, and neighbors need to pitch in as well. That's what any of us would want if we somehow found ourselves seeking shelter from the storm.
---
Member Organizations
Boone County Community Services
Burrell Behavioral Health
Columbia Housing Authority
City of Columbia
Central Missouri Community Action
Columbia Mobile Aid Collective
Compass Health
Flourish Initiative
Heart of Missouri United Way
Institute for Community Alliance
Love Columbia
Mid-Missouri Legal Services
Missouri Connections for Health
Missouri Department of Mental Health
New Horizons Community Support Services
Phoenix Programs
Room at the Inn
True North of Columbia
The Salvation Army
Turning Point
Stop Human Trafficking Coalition
Harry S. Truman Veterans' Hospital
VAC – Voluntary Action Center
Welcome Home
---
Boone County Coalition to End Homelessness
573-874-6264
www.bcceh.org