Photos by Anthony Jinson
Impact COMO 2023 originally appeared in the November 2023 edition of COMO Magazine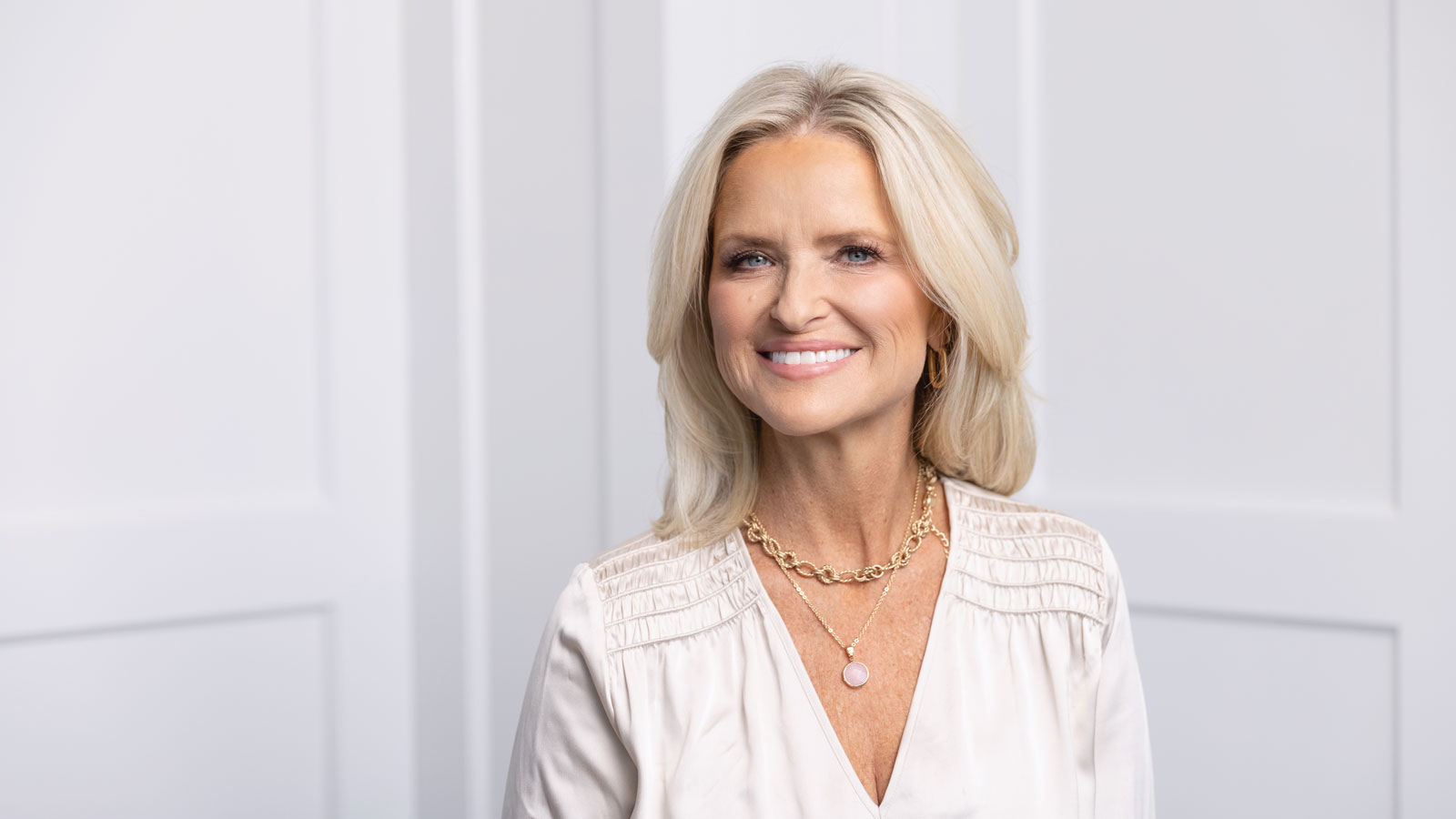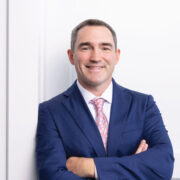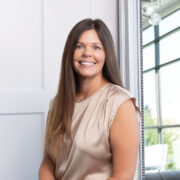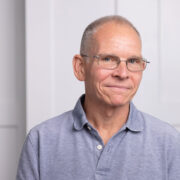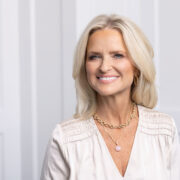 View Gallery
Recognizing the people, places, and events serving as change agents in Columbia.
Columbia is built on the generous contributions of nonprofit organizations, volunteer work, philanthropic events, and numerous endeavors that bring the community to life. These community-impacting efforts are led by passionate individuals looking to make a difference without seeking anything in return.
It is our honor at COMO Magazine to shine a light on those who have made lasting impressions on our community. Please join us in celebrating the accomplishments of our 2023 Impact COMO award recipients and honorable mentions.  
Recipient
Most Impactful Staff Member
Luke Neal, Young Life Columbia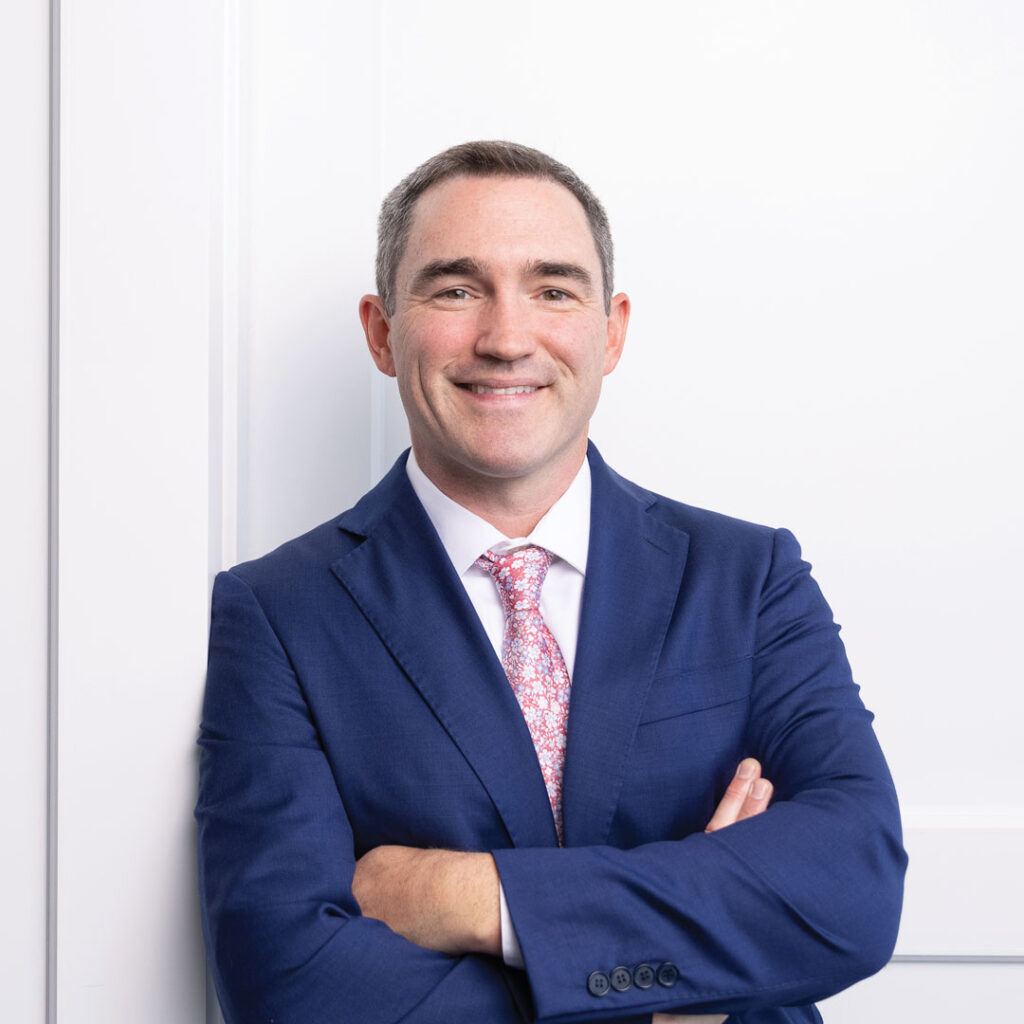 Luke Neal was once a teenager searching for meaning and purpose when his Young Life leader stepped in and helped him develop a relationship with Jesus. Now, Luke has worked for Young Life for over 20 years, showing up for high school kids in the same way.
"Young Life meets kids wherever they are in their lives and introduces them to Jesus Christ," says Sherry Colwell. "Luke quite literally meets kids exactly where they are at, whether that be on a sports field, in the student section of the bleachers on game night, endless coffee gatherings and lunch dates — you name it, Luke is there."
Neal realizes the importance of having mentors, noting, "There are about 5,500 high school students in our community. If the statistics are true, most of them are lonely, hurting, and anxious. They need adults to walk alongside them in order to navigate this difficult phase of life."
As the area director, Neal has a variety of roles and responsibilities, including fundraising events, donor development, board recruitment and care, volunteer recruitment and training, event planning, strategic planning, community outreach, and direct work with students. All of this is done to ensure high school students are able to have a safe place to grow in their faith, regardless of their financial circumstances.
Neal adds, "I was put here on this earth to make a difference in the lives of others. At the end of my life, I will not find joy in reflecting on how green my yard was, how big my house was, or how many vacations I went on. But I will find great joy in the people that I met and how God was able to use my small sacrifices to impact those around me."
Colwell adds, "This is an incredibly time-consuming position and Luke always has a smile on his face. He is shaping the youth of COMO's future. It is incredible to hear the stories of the lives he has changed and how far he has reached."
Honorable Mentions
Tim Scott, Welcome Home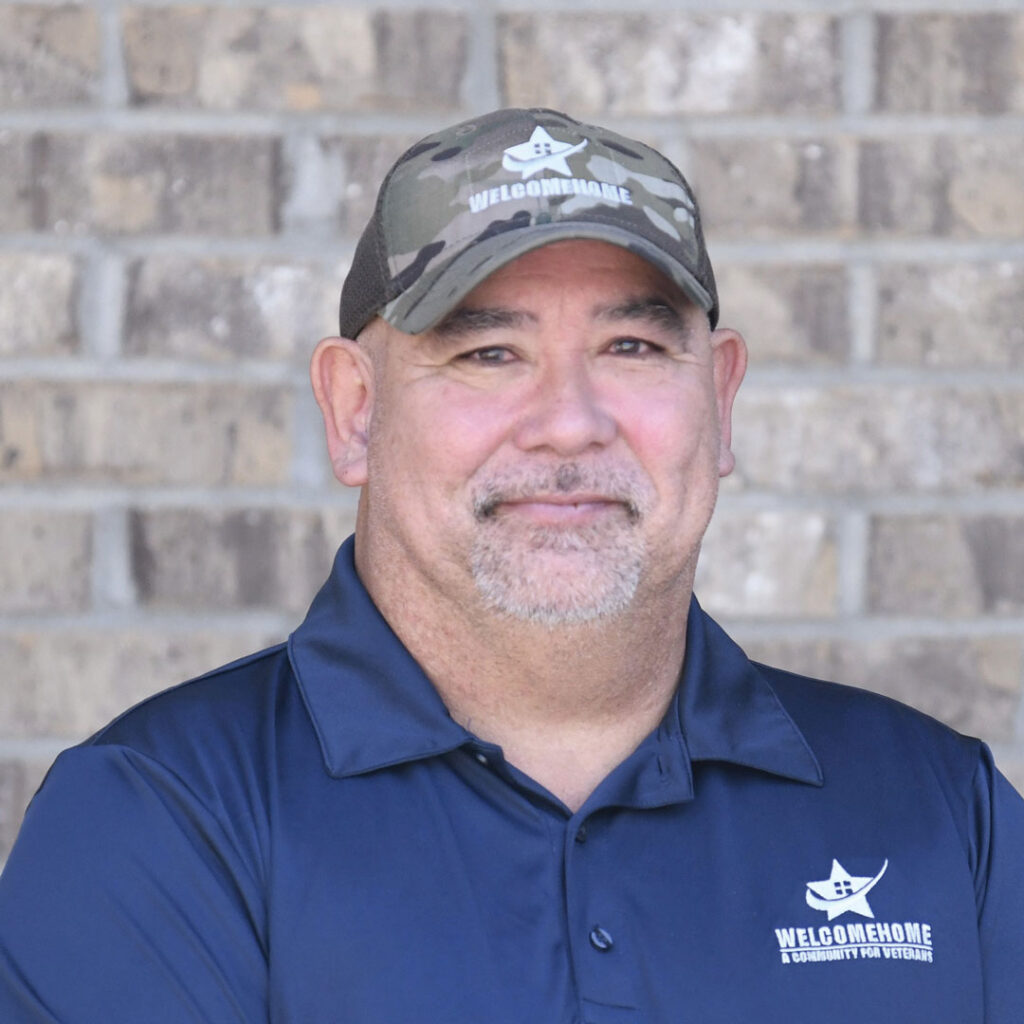 Tim Scott, a Marine Corps and Missouri National Guard veteran, has served the Welcome Home mission as the operations supervisor for more than three years.
"Tim exudes all things optimism, teamwork, and patriotism," says Megan Sievers, Welcome Home executive director. "Our core values at Welcome Home are to serve with honor, serve with compassion, and serve with excellence. If I had to choose a single person who lives out those values every single day, it is Tim."
"I get to wake up every day and make a difference in our veterans' lives," Scott says. "This is not a regular job. This is our mission to end veterans' homelessness." Scott says he loved his role of leadership during his time in the military and he feels honored to still be a part of a mission that supports and takes care of his brothers and sisters.
Most Impactful Volunteer
Recipient
Sherri Cawley, Heart of Missouri CASA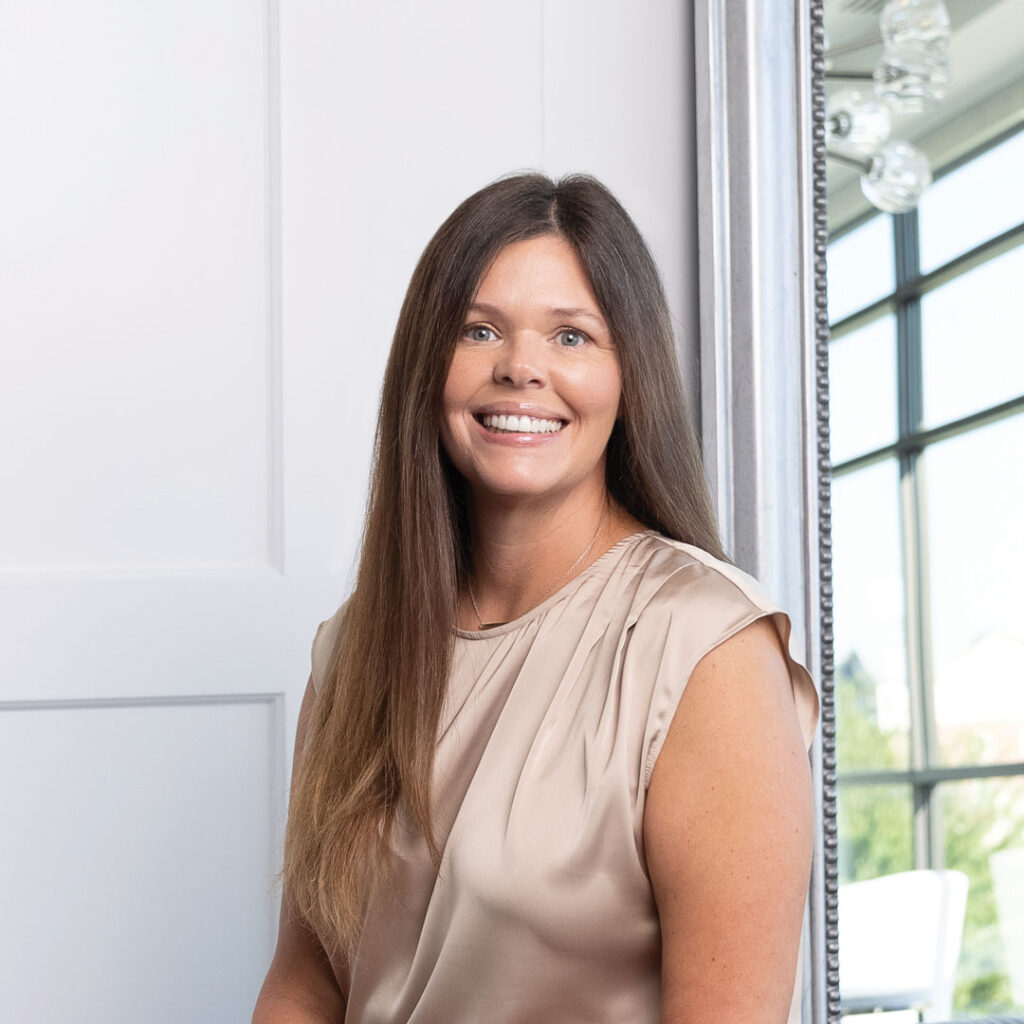 Sherri Cawley has worked with Heart of Missouri CASA for a little over two years providing services to children in the foster care system as a court appointed special advocate.
"There is so much chaos and transition in the foster care system. We get to provide that calm and consistency that all children need and deserve," Cawley says.
Laura Bragg tells stories about three siblings that Sherri is the CASA volunteer for, especially about the oldest child, E.
"In an overburdened system, being willing to show up can make a world of difference. Sherri helps bring stability and calm to many stressful circumstances," Bragg says. "Sherri is constantly bringing normalcy to E's childhood. She brings big smiles and hugs and stories. She has attended school family days, showed up to offices with pizza and to sit with E while he waits to find out where he will sleep that night, and drove all the way to St. Louis to help him transition to new places. Most recently, when E found out he would be changing homes, his only question for his case manager was, 'Will I still be able to see and talk to my CASA when I move?' Sherri was there to give him the 'Yes' he needed to hear in that moment."
Cawley says she is guided by empathy and compassion.
"I have consistent interaction with the children and spend that time getting to know everything I can about them," she explains. "I ensure that their needs are being met and that they are receiving the services they need and deserve. I listen to the children. I take back to the court all the information I have gathered as well as the child's wishes and make recommendations based on what will facilitate the children's safety and well-being."
Cawley ensures the voices of the children she represents are heard and that she shows up for them, traveling more than 1,400 miles in the past two years to provide stability and make a difference in their lives.
Honorable Mentions
Teri Wiederstein, Habitat for Humanity ReStore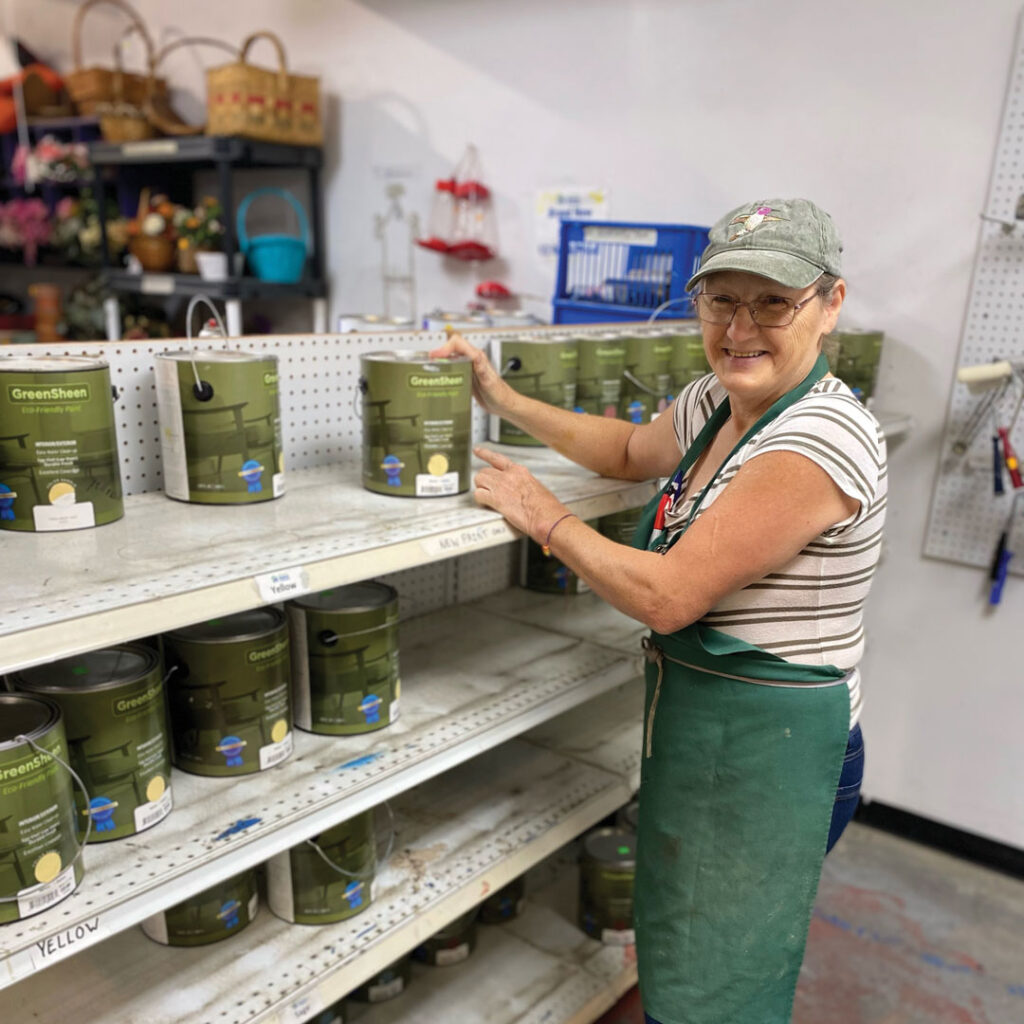 Teri Wiederstein has been volunteering at Habitat for Humanity ReStore since she moved to Columbia with her family two years ago.
"As soon as she arrived in town, she started looking for a place to use her talents," says Ashley Switzer, Habitat's communications director. "Teri comes to the Habitat for Humanity ReStore every single day we are open, has taken on an incredible amount of responsibility by managing all of our purchased products, reorganizing and creating systems to keep things organized, and has worked tirelessly to make sure our ReStore is as efficient and beautiful as possible."
Wiederstein notes that 80 percent of Habitat for Humanity's workforce in Columbia is volunteer based, which motivates her to show up every day. In return, she receives great satisfaction. Ashley adds, "She not only makes our store efficient, but she is also the kindest, loving, loyal, and supportive person you will ever meet."
Sophia Piral, First Chance for Children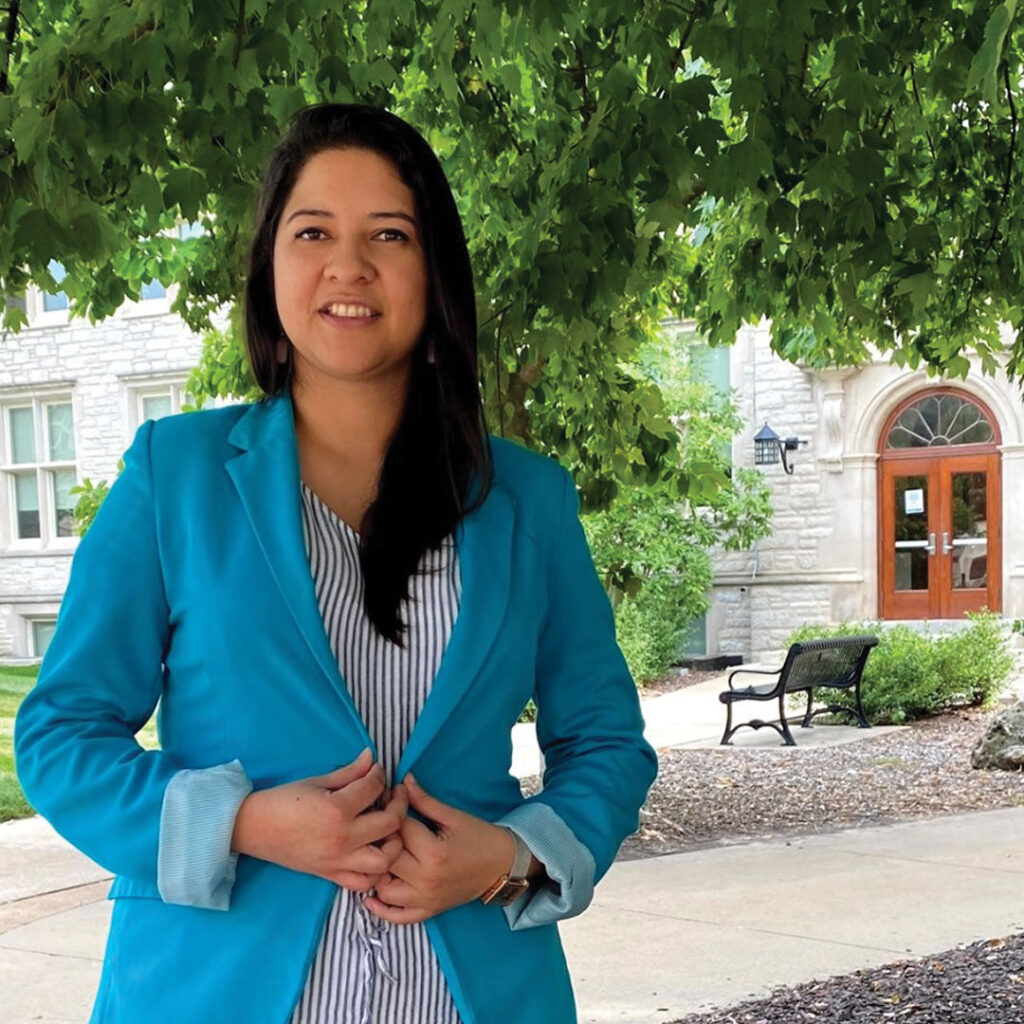 After overcoming several barriers in her personal life, Sophia Piral was looking for support and found First Chance for Children. After benefitting from the organization, she joined the Family Leadership Council and says, "Being part of the FLC, we decided to increase the consideration of the needs of families of color, especially immigrant families, and that moved us to plan two amazing Spanish-resource fairs, consider the translation of family enrollment forms to other languages, and plant the seed for the staff to create more activities for non-English-speaking families."
Piral has since started to lead play support groups of Latin American and Spanish-speaking families called Sonrisas and became a board member helping lead the strategic planning.
"She uses her education, academic research, knowledge, experiences, skills, energy, network, and resources to create opportunities for children and families to thrive," says Charity Quinn.
Most Impactful Executive Director
Recipient
Dan Hanneken, in2Action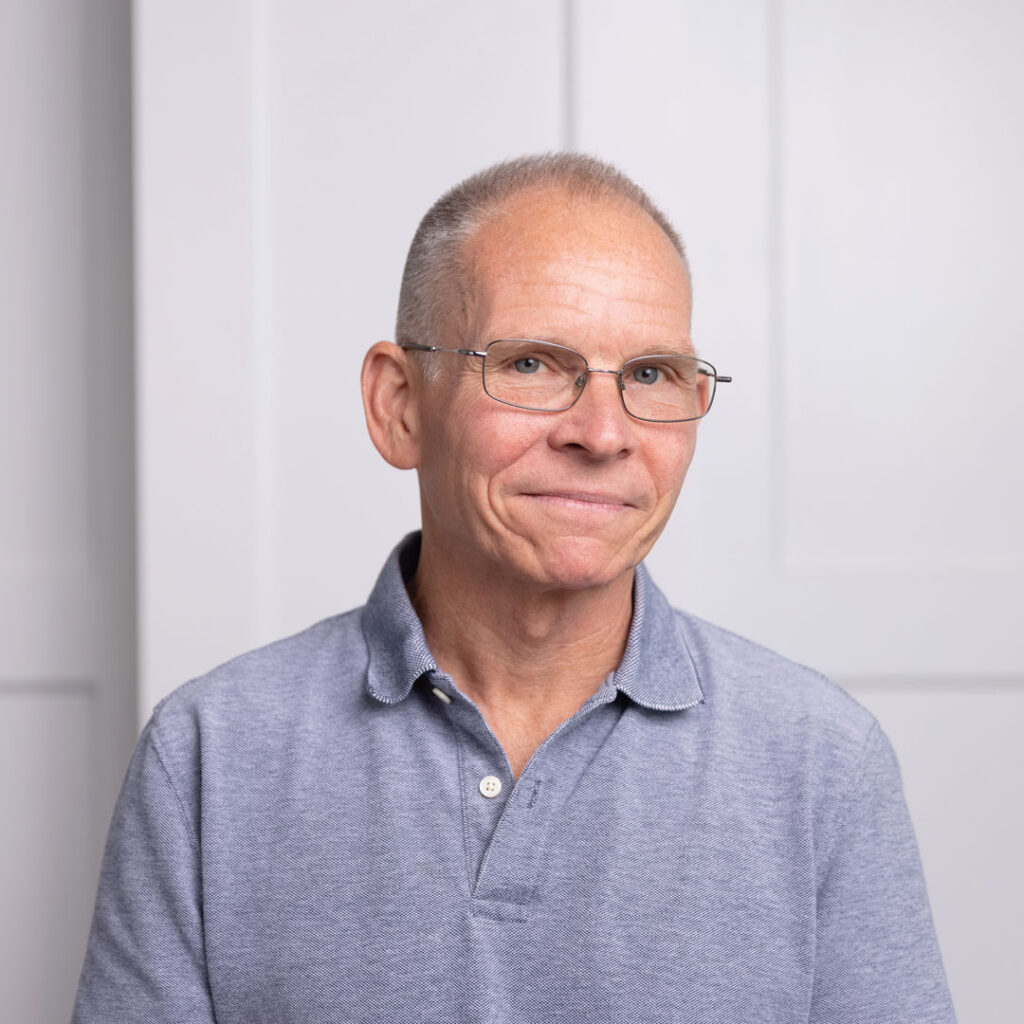 Dan Hanneken started in2Action 11 years ago to provide a community of support for men leaving prison and re-entering society. When reflecting on the organization's growth, Hanneken says, "in2Action opened its doors in February of 2012 with a $64,000 budget, one staff, and seven beds. Today, in2Action has over 50 beds, 20 full time positions, and our 2023 budget will surpass $3 million."
Heather Hargrove describes Hanneken as "the ultimate example of lived experience."
"His story is nothing short of amazing," Hargrove explains. "The gentlemen that have come through and have yet to enter the program see a new path is possible and have hope. While he is making major advancements with the mission and organization, the basis of his every day is faith and love with those he serves."
Hanneken says he is most proud of the results and impact in2Action is seeing.
"While the data indicates we are reducing three-year recidivism rates from 43 percent to less than 5 percent, those are just numbers," he says. "It's the change in the individual lives of those we serve that make me most proud."
Hanneken adds that integrity guides how he directs the organization, noting, "For us, this means committing to the research and what is known to be effective. It means focusing on the need first and not the budget. It means operating with transparency and reporting out to the community. It means respecting the dignity of each and every person we serve."
Hargrove adds that Hanneken has worked hard to foster meaningful relationships with various community organizations and provide funding for the organization, adding that most recently, he successfully applied for American Rescue Plan Act funds from both Boone County and the city of Columbia. In addition, in2Action has been awarded a highly competitive $2 million Substance Abuse and Mental Health Services Administration federal grant to fulfill his dreams of an improved space for the Reentry Opportunity Center, workforce development training, and respite housing.
Honorable Mentions
Tricia Koedel, Day Dreams Foundation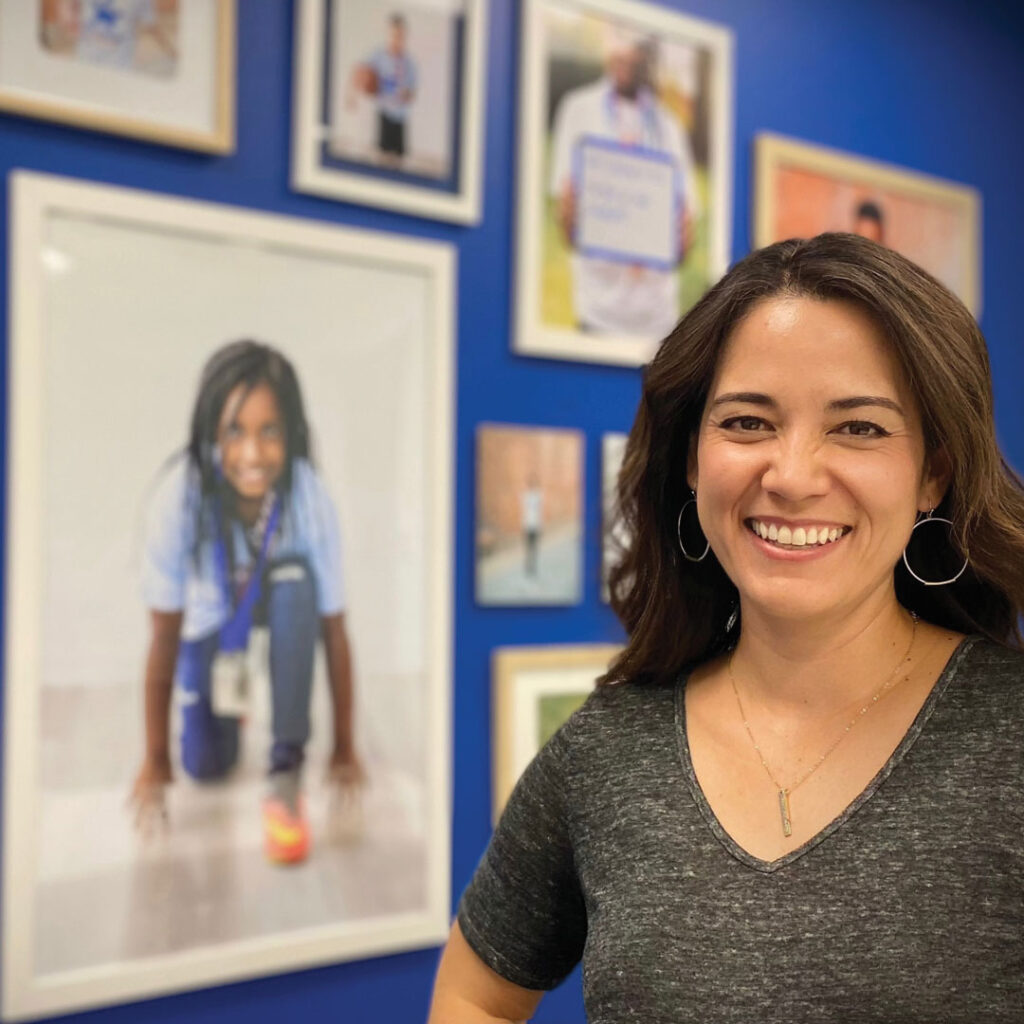 Tricia Koedel became the first executive director of the Day Dreams Foundation in summer of 2021.
"Through conscious efforts to build relationships in the community, I'm pleased to witness an increased awareness of our organization and our mission," Koedel says. "Not only has this led to a dramatic increase in the number of scholarship applications we have received, but we've made great in-roads with businesses, organizations, and individuals wanting to support our mission."
Rick Matheny adds that the total gross annual revenues are 220 percent higher now than the year before Koedel started.
"It's impossible to quantify Tricia's resourcefulness and her skills as a leader, forward-thinker, and organizer," he says. "The combination of these attributes along with her passion for the mission, her drive, and her heart for the kids that we serve is immeasurable."
Terri Gray, Ronald McDonald House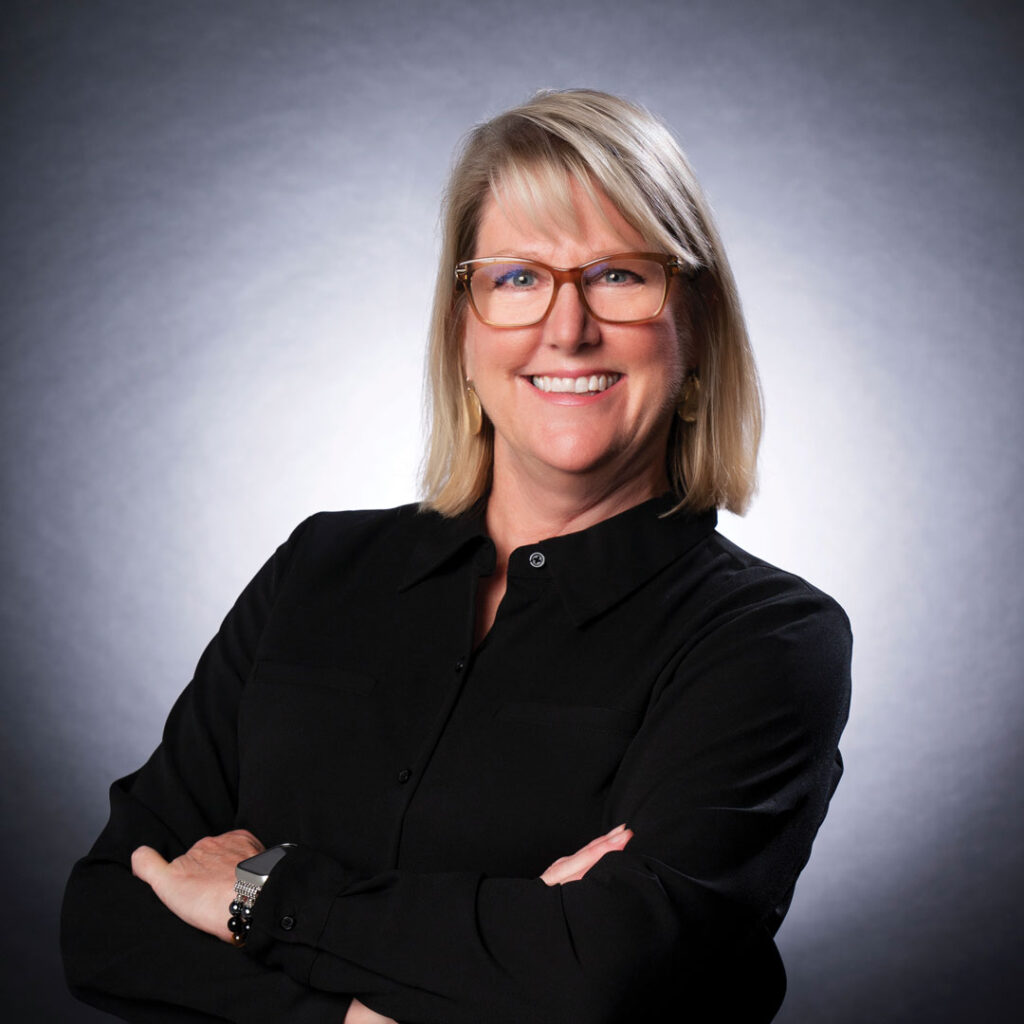 Terri Gray has worked for the Ronald McDonald House Charities of Mid-Missouri for 12 years, leading the charity in opening new houses and developing programs such as the Happy Wheels Cart, the Lunch on the House program, and a new family room opening in 2024.
Gray says that the majority of funding comes from signature events and donations which she and her team have to work hard to raise, adding, "Knowing that RMHC Mid-Missouri is bigger than any one person keeps me grounded and focused on the mission and on those we are here to serve."
Most Impactful Board Member
Recipient
Wendy Wiederhold, True North of Columbia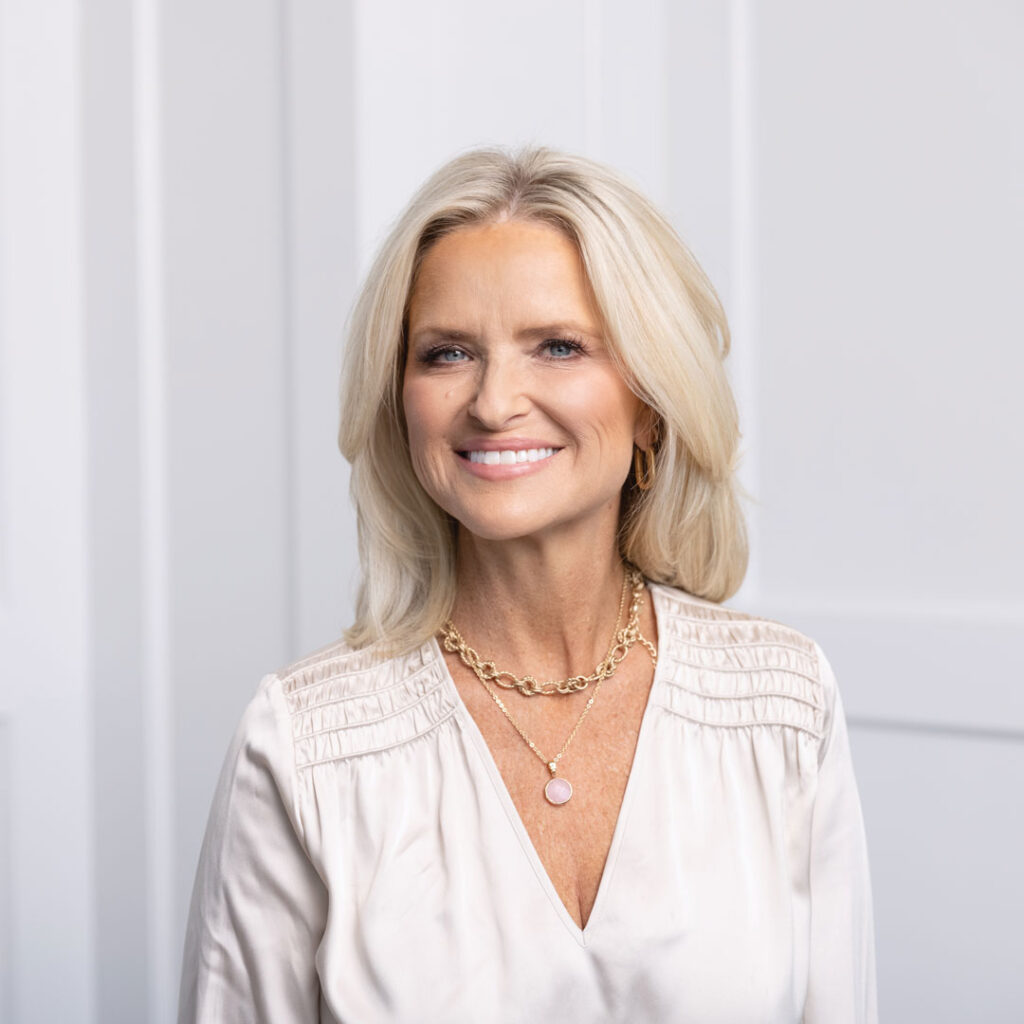 Wendy Wiederhold has volunteered for True North of Columbia for the last eight years and has been on the board of directors since 2018, serving as the vice president since June 2019.
"I am motivated to serve and give back because I believe that everyone deserves to have a happy and fulfilling life," Wiederhold explains. "I have been fortunate in my own life, and I want to use my time and talents to help others who may not be so fortunate."
Wiederhold has dedicated much of her professional and personal life to advocating and raising awareness for True North's mission, most recently serving as the keynote speaker at the Men as Allies and Little Black Dress fundraisers, ending her own silence and sharing personal stories.
"Both times I spoke, I was able to immediately witness the impact on others, our community, and in my own healing," she adds. "It is my passion to continue to educate, break through the misconceptions, and equip our community with the resources and steps we each need to take to make a difference."
Dr. Ashley Emel, honored as the most impactful board member for Impact COMO 2022 — also representing True North — says Wiederhold's dedication and knowledge "has undoubtedly contributed to the betterment of True North of Columbia. Her focus on addressing sexual assault on campus and her willingness to go above and beyond to support the organization's objectives make her an asset to the board and to the community she serves."
Emel continues, "With Wendy's active involvement and commitment, True North of Columbia is better equipped to fulfill its mission of supporting victims and fostering a safer environment for everyone."
Wiederhold praises the strong leadership throughout Columbia and wants to ensure work is done to continue strengthening diversity, inclusivity, and empathy.
"It is my hope that we can continue to learn from the input of many and not just of the few," she says. "By creating community programs that understand our differences, and providing support for underrepresented groups, we can build strategic bonds among community members and ensure that every individual feels valued and heard."
Honorable Mentions
Tootie Burns, North Village Arts District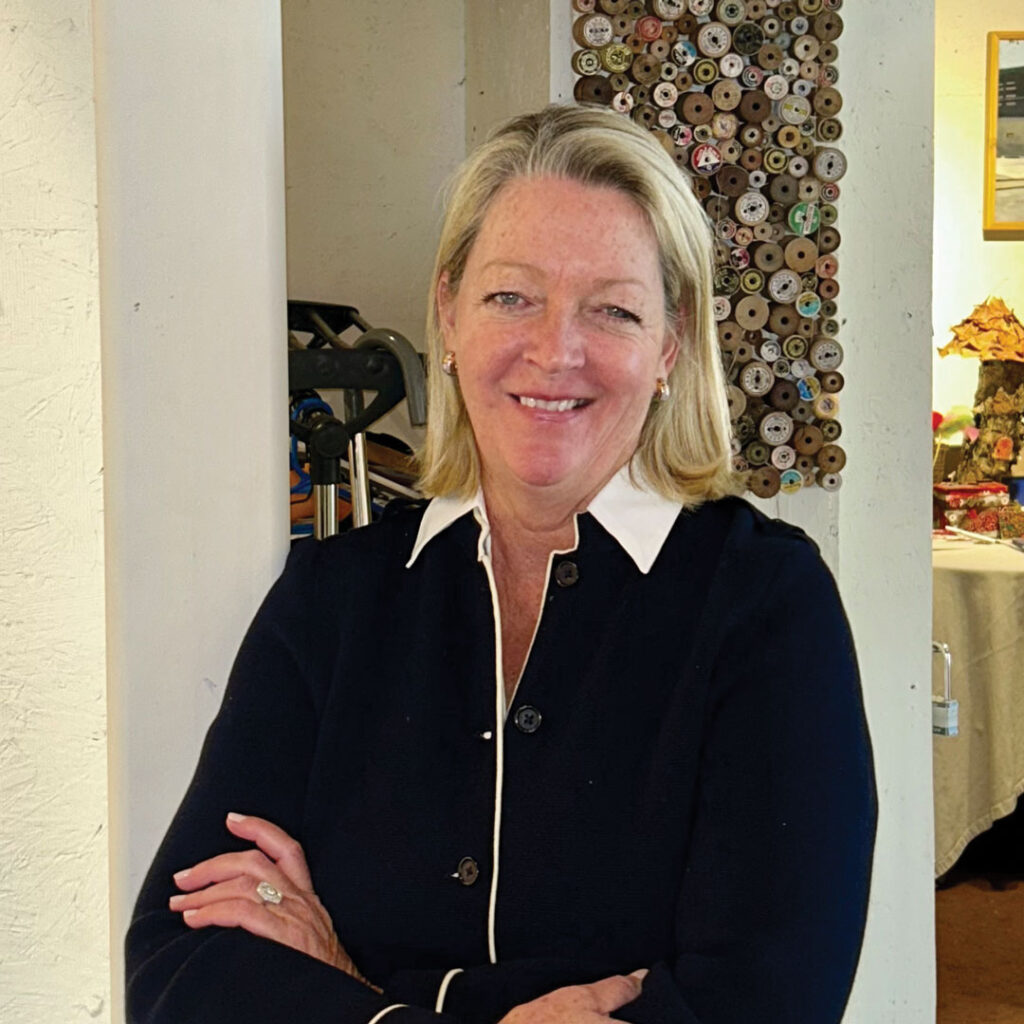 Tootie Burns has served as the North Village Arts District (NVAD) president for the past four of the 13 years she has been a volunteer, having a front row seat to the NVAD's extensive growth. Burns is especially proud of the impact of First Fridays and the North Village Art Walk on the community.
"One misconception might be that NVAD is only an organization for artists," she explains. "We try to support all businesses in our area. NVAD is also proud to have a significant economic impact for our city."
When reflecting on Burns's impact, Lisa Bartlett says, "This service that she gives every day has made a difference in the lives of our citizens, by bringing art to the forefront and educational opportunities to both young and old. It's important for communities to value art and culture and Tootie has made an impact in both for Columbia.
L. Stephen Gaither, Friends of Mid-Missouri Fisher House, Inc.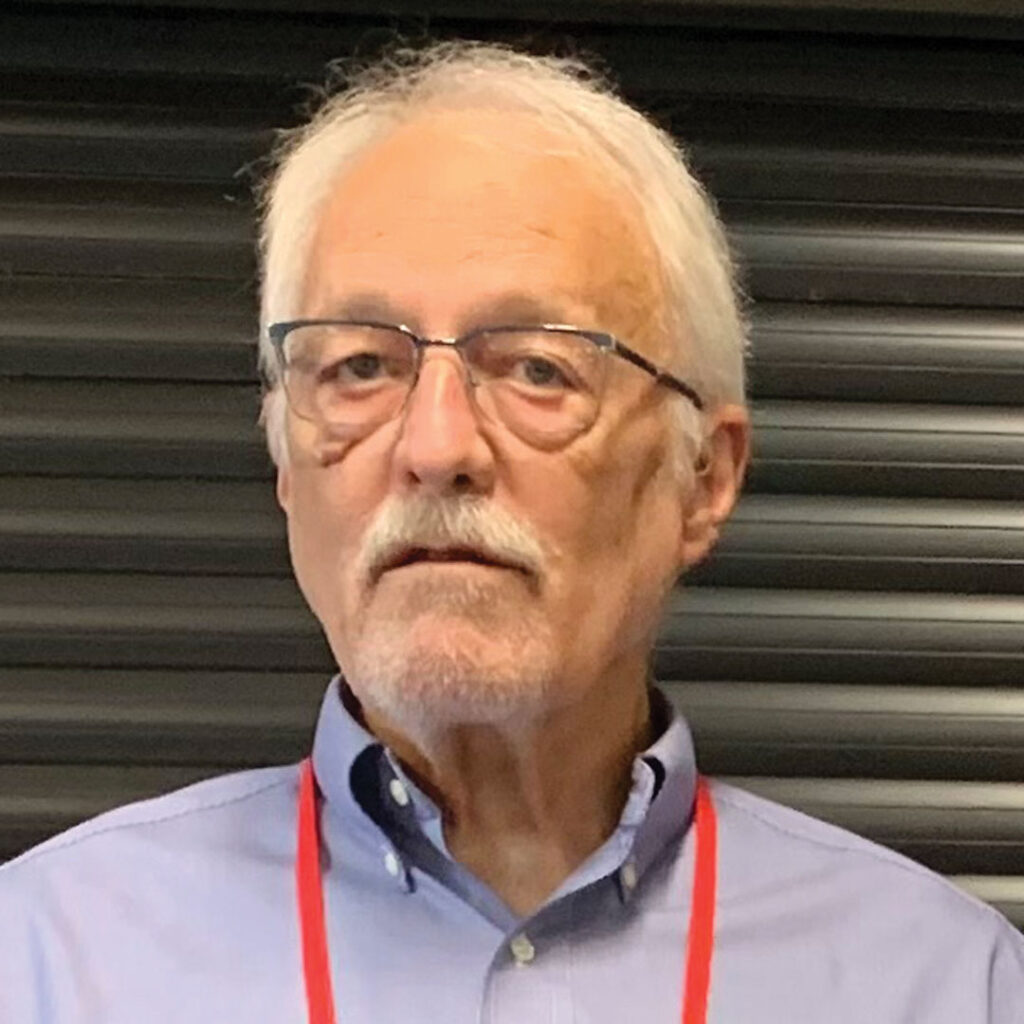 L. Stephen Gaither, a U.S. Air Force veteran, served as the public affairs officer at Truman Memorial Veterans' Hospital for over 40 years and in his retirement has now served as the board chair for the Friends of Mid-Missouri Fisher House for the past five years.
"Through the efforts of our board and Truman VA management as well as the generous financial support of the mid-Missouri community, the Fisher House was constructed, furnished, and opened to serve families in July of this year," says Heather Brown, who credits Gaither as being a "tireless leader."
"He is a shining example of what a great volunteer and leader in our community should be," she says.
Most Impactful Fundraiser / Event
Recipient
CoMoGives, Community Foundation of Central Missouri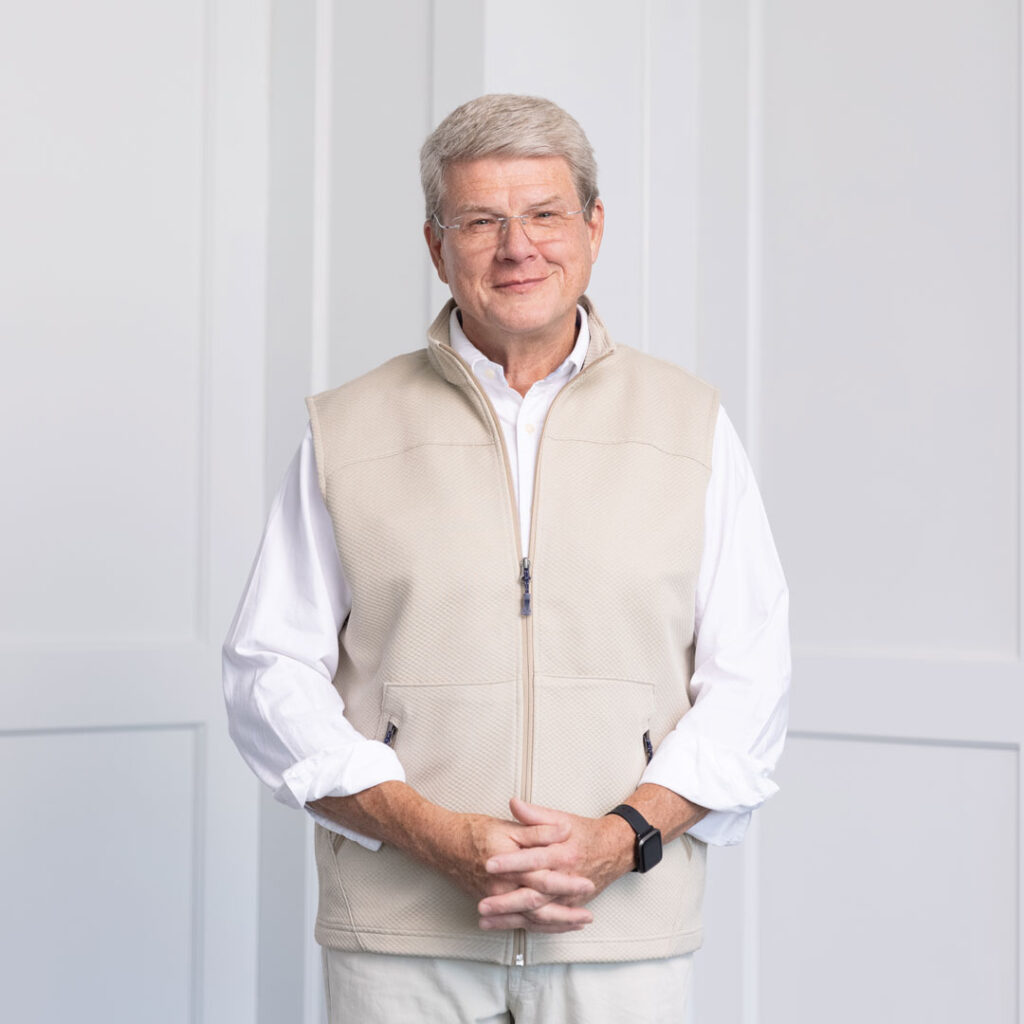 CoMoGives is an annual online fundraiser that supports various nonprofit organizations around mid-Missouri, including Columbia. The fundraiser was founded and is run by the Community Foundation of Central Missouri (CFCM).
John Baker, the executive director, says the CFCM board of directors voted in 2012 to lead an online giving campaign, and CoMoGives began in 2013.
"That first year we had 30 brave organizations saying, 'yes' to what was then an untried giving format in Missouri, and we collected a total of $62,400," Baker says. CoMoGives now has 173 organizations for 2023, with a fundraising goal of $2 million. The campaign runs from November 28 through December 31.
Carolyn Sullivan describes CoMoGives as "a labor of love that requires a lot of resources," but the fundraiser generates critical unrestricted revenue for area nonprofits and continues to grow year after year. As a result, CoMoGives benefits the nonprofit organizations and the tens of thousands of people the nonprofits serve.
Baker says that without the work of the foundation, CoMoGives would not be possible.
"We are thankful for and rely on all of our partners, and we consider partners to be our board members, donors, nonprofit organizations, professional financial and legal advisors, marketing leaders, back-office partners, and even the city of Columbia, who continues to support CFCM and has done so since 2010," Baker says. "A community foundation needs its community to fulfill its mission — we have no purpose without those from whom donations come and to whom grants go."
In the past 10 years, CoMoGives has been able to raise some $9.4 million.
Honorable Mentions
Taste of the Tigers, Food Bank for Central & Northeast Missouri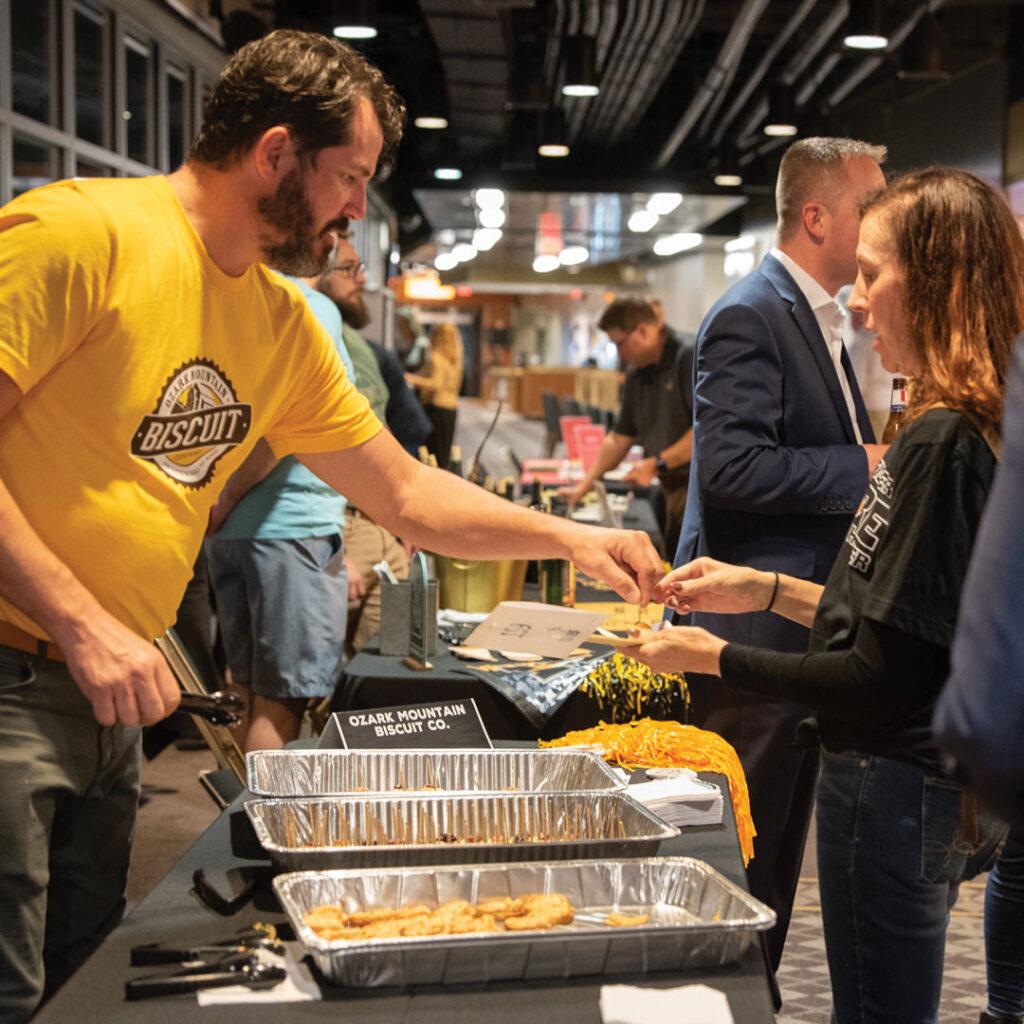 Taste of the Tigers is an event put on by the Food Bank for Central & Northeast Missouri as a fundraiser to support those in need. Katie Adkins, the director of communications, says, "As a tailgate-inspired event, Taste of the Tigers is a celebration of food and drink. It highlights the power food has to sustain, inspire and connect us — and reminds us of the importance of sharing these important resources with our neighbors."
Partnering with Mizzou Athletics and local food and drink vendors, this event has been the most financially successful event in the Food Bank's history, raising over $250,000.
"Columbians may be familiar with our work in Boone County, but supporting the Food Bank means you're helping neighbors here at home and across our 32-county service area," says Adkins. "In 2022 alone, we shared the equivalent of 24 million meals with the help of hundreds of partner agencies and schools."
Blitz Build, Habitat for Humanity
Ashley Switzer, director of community outreach for Habitat for Humanity, says Columbia was selected for the honor of hosting the Blitz Home Builders in 2023 for a Blitz Build event. A team of experienced builders from across the country came to Columbia to help Habitat and local volunteers build four houses in 10 days, launching the Boone Prairie Subdivision that will serve families with 143 homes in north Columbia.
"Affordable housing is a huge concern in Columbia and across the nation," Switzer explains. "This event means that four families will be able to own their own homes, have a safe and decent home for their children to grow up in, and affect the generational wealth change that happens when investing in themselves through property."
Most Impactful Philanthropic Company
Recipient
New Chapter Coaching
Carolyn Sullivan, president and CEO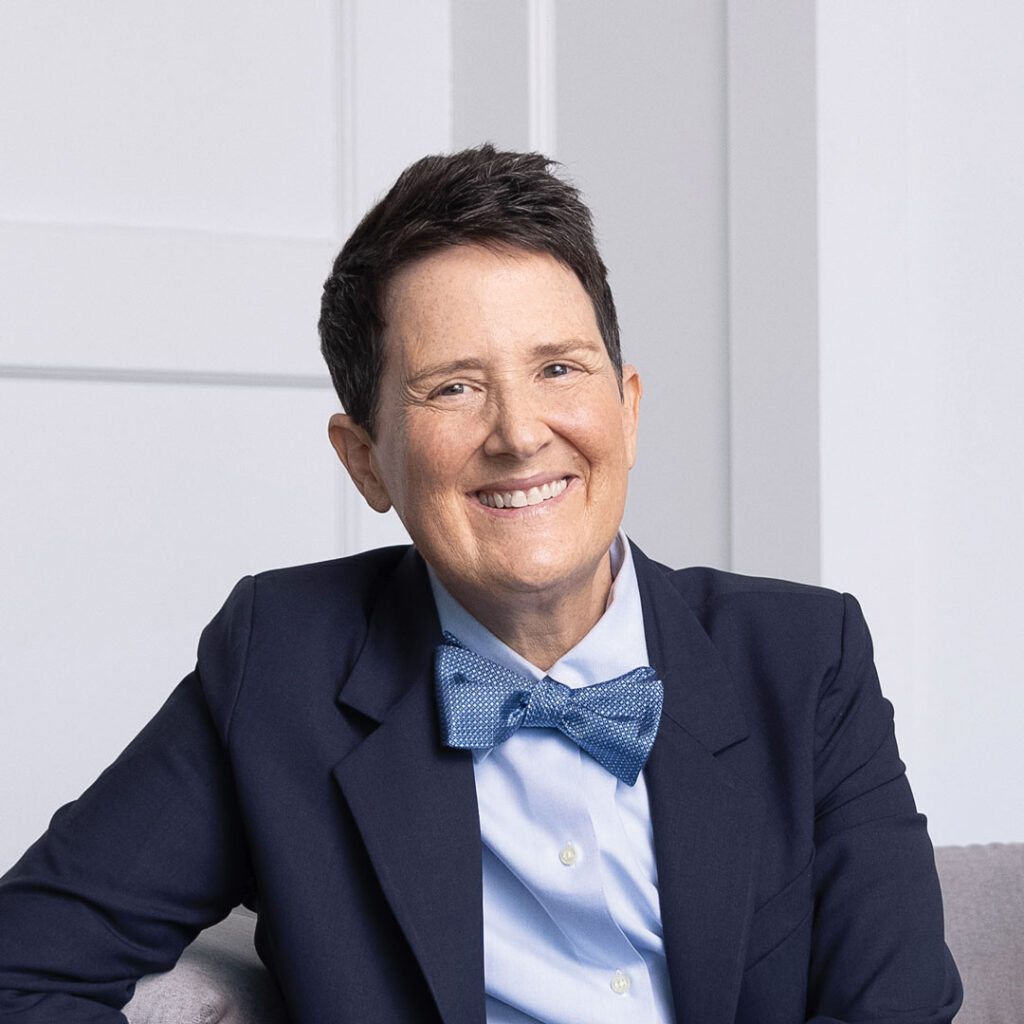 With roots in mid-Missouri, New Chapter Coaching was founded in 2008 to support nonprofit organizations locally and across the country.
President and CEO Carolyn Sullivan says, "Our mission is to maximize nonprofits' capacity to achieve their missions and improve quality of life for those they serve. We achieve this mission through a wide range of capacity-building programs and services including strategic planning, team building, leadership coaching, training and workshop facilitation, roundtables, and more." The company has donated over $22,000 of pro bono services and cash donations to deserving nonprofits and has committed to re-investing 3.5 percent of the company's profits into the community each year.
Violet Vonder Haar says, "Under the exceptional leadership of Carolyn Sullivan, New Chapter continuously fosters an environment of inclusivity and diversity. Their advocacy for POC and LGBTQ+ individuals stands as a testament to their commitment to supporting and building a strong, inclusive, and diverse community."
In 2022, New Chapter Coaching hosted the first National Nonprofit Leaders Conference in which it invested over $20,000 of its own resources.
Olivia Swanson says the conference served 85 nonprofit organizations, providing immense impact. Aside from the numerous monetary contributions the company has made, it also looks to celebrate the nonprofits through the annual Make it Happen Awards.
For the last eight years, New Chapter Coaching's Make It Happen campaign has given outstanding people and organizations the appreciation, recognition, and praise they deserve, as well as a cash donation, by celebrating the dedicated staff, board members, and their organizations in the nonprofit community who "make it happen" every day, says Lawrence Simonson.
At its core, New Chapter Coaching is for the community.
"Team is everything when you're trying to create a better world, and credit for all the good New Chapter Coaching has done in our community and beyond is shared with many dedicated people who have given gifts of time, talent, and treasure to others," Sullivan says.
Honorable Mention
Broadway Brewery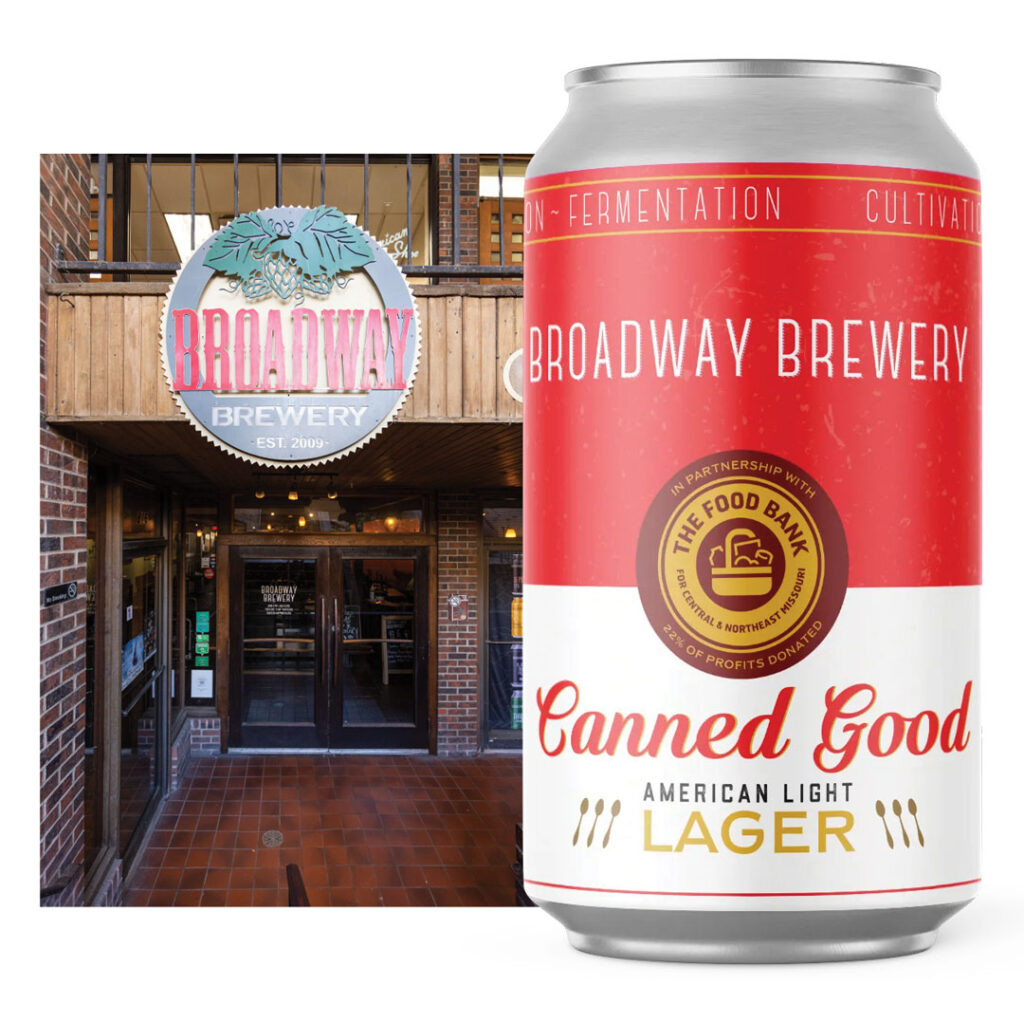 Broadway Brewery is known for its homegrown, phenomenal food. With a new year-round collaboration with the Food Bank, the brewery is bringing this experience to neighbors in need.
Katie Adkins says that 22 percent of proceeds from the collaboration go directly to the Food Bank to help fight local food insecurity.
"The funding will make a significant difference as we work to bring fresh, nutritious food to neighbors — and the opportunity to raise awareness in our own community is just as valuable," Adkins says.
Walker Claridge, Broadway Brewery president, says, "Seeing food go from seed to plate and intimately being involved with the process, all the way to the end point of diner satisfaction and the sense of community that comes with the dining experience, fuels my drive. Now with our partnership with the Food Bank, it's our hope that we can provide that same experience for people in need."