Déguster (Enjoy, Taste, Try)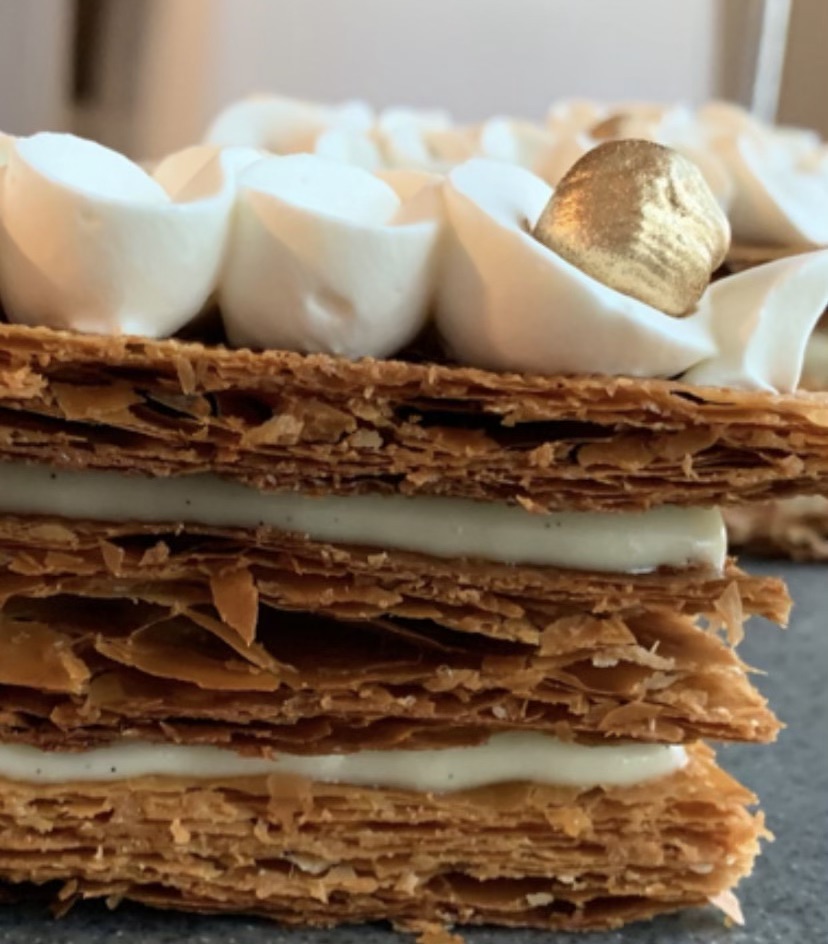 Hannah Sarina's online bakery brings Paris, France to Columbia, Missouri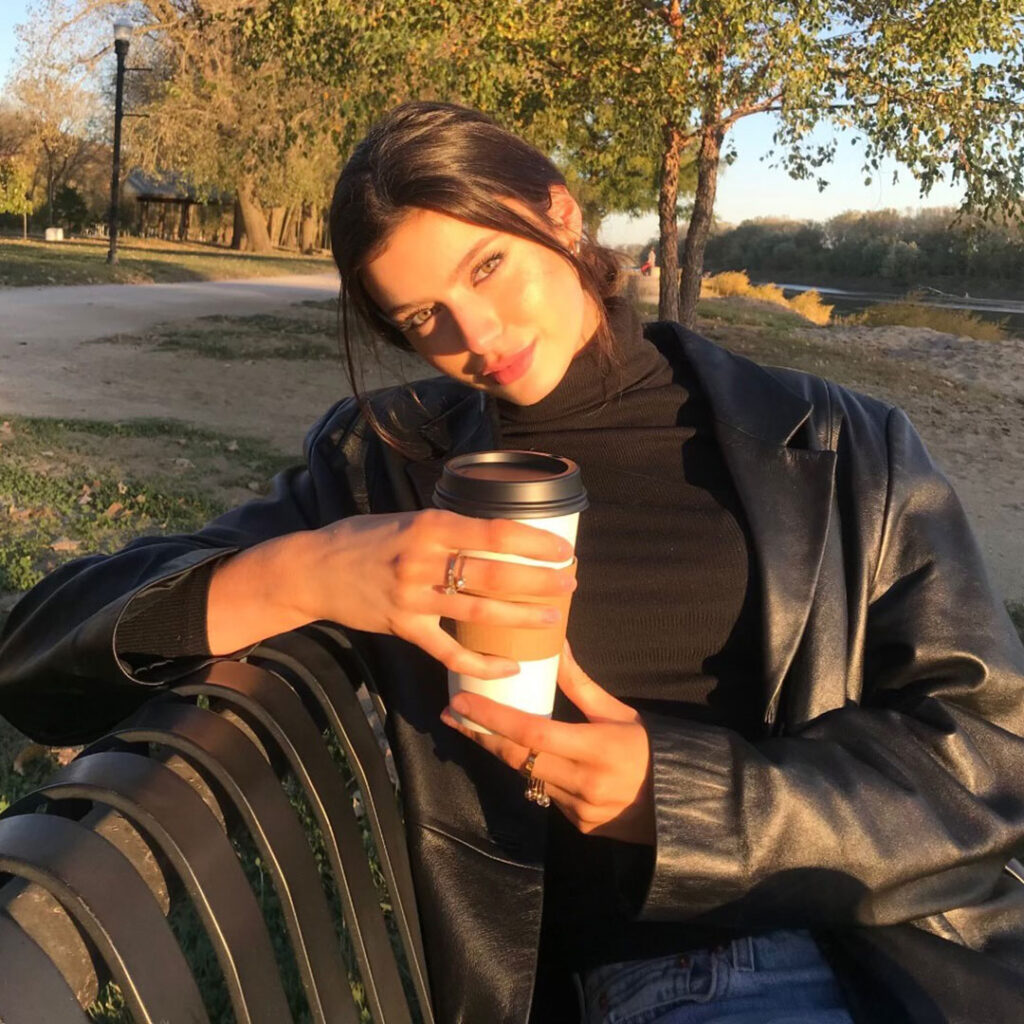 The tell-tale "clink" of glasses alert the senses before even seeing the bakery front. Friends and family fill the morning air with delightful chatter. It's wholesome and warm. Some sit at bistro tables, and others stand, relaxing in the moment. All are smiling, taking in the last bit of early fall air. The flowers, nestled all around the brick buildings, are somehow frozen in time at peak blossom. There, nesting in the center of it all, two French doors open to reveal boxes and boxes of pastries. The buttery-sweet aroma of croissants welcomes you. 
Pastry chef Hannah Sarina is equally welcoming. Heaping with hospitality, she greets the line of visitors. As the backyard charms and blooms with guests, the boxes of little treats meet their journey with enthused customers, departing the patch of countryside.
Sarina has dreamed of owning a business like this most of her life. She has been soaking up all the fruits of the process as her business moves forward. With the ability to do what she loves, her passion, she can't help but feel bliss.
Donner Corps
(Add volume/shape) 
Born in Rhode Island, Sarina was no stranger to travel. She moved around many times as she grew up. Family in Europe allowed her to experience life abroad. Her father's employment and career responsibilities made for exciting moves around the states which, in turn, whisked her to Columbia, Missouri about 15 years ago.
However, Sarina has only been back in the area for a little over a year. Before landing back in Columbia, she found her home at Le Cordon Bleu Paris in France.
One of the most renowned pastry schools in the industry, and with alumni names such as Julia Child and Mary Berry, Le Cordon Bleu provides the highest level of culinary and hospitality instruction. The French culinary school combines innovation and creativity with tradition.
Sarina says, "I had been homeschooled for most of my school years. During high school, I started taking classes at [the University of Missouri] and auditing them. At that point, I had been at the university for a long time and wanted to do something different. So I decided to just commit and go to culinary school. I went there when I was 18."
Sarina was inspired by the alumni, such as Julia Child. Seeing those storied journeys paved the way and sprinkled a dash or two of influence. The Audrey Hepburn film, Sabrina, also kept the pastry school on display for the aspiring baker.
Receiving acceptance and attending the school had Sarina in awe. The program was rigorous, but her proficiency and attention to detail allowed her to excel. Sarina knew she had made the right decision and had found her life's passion.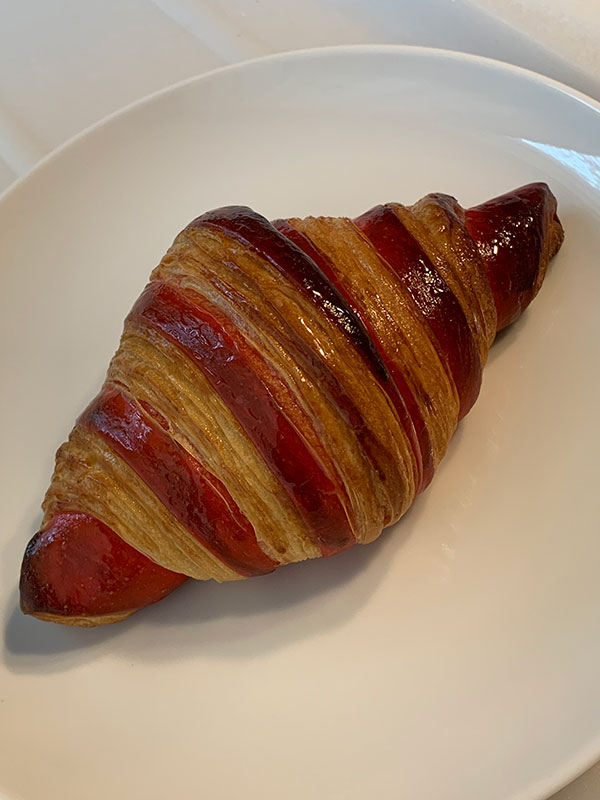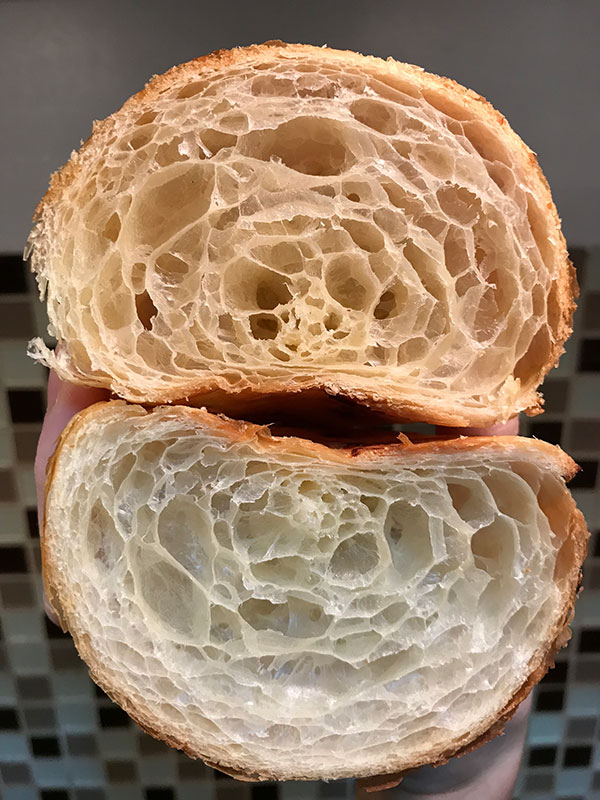 But there were challenges along the way, of course.
"I was super affected by COVID. It just hit while I was at pastry school. And so I did the first few semesters, and then I came back to Columbia," Sarina says. "I started selling then, and it was very word-of-mouth, lowkey. I really didn't want to establish myself at the time because I knew I was gonna go back, and I really wanted to stay in Paris. But, after graduating and looking for a job there, I just realized if I'm going to do something unique with this, it's not going to be in Paris."
Central Missouri is mesmerized by the art and technique she continues to display and offer. The business, since officially opening only a couple months ago, continues to flourish.
Pétrir Avec la Paume de la Main
(Knead with the palm of your hand) 
The "online bakery," which can be found at hannahsarina.com went live in September 2023. It is formulated completely off a preorder base. Pastries can be ordered online through the website Hotplate to pick up at the "garden gate" during set times either on Wednesday evenings or Saturday mornings.
All aspects of the business are intentional, including the branding which is inspired by a "brasserie feel." The brand colors are alluring and inviting, with warm neutrals that contrast against bright reds. Her brand also uses vintage and hand-written fonts to invoke that aura of a relaxed French restaurant.
"I really pay attention to what people want and try to be in touch with my audience," she says. "I think the most important part is figuring out demographics. There's various groups of people who are ordering from me, and I really want to be able to connect with all of them. I want to figure out how to reach everyone."
The business entails lots of kneading, both literally and metaphorically. As planning and rolling out details takes up an abundance of her time, she continues to have gratitude for all the connections she's been able to pull out from her cabinet along with the support of those close to her.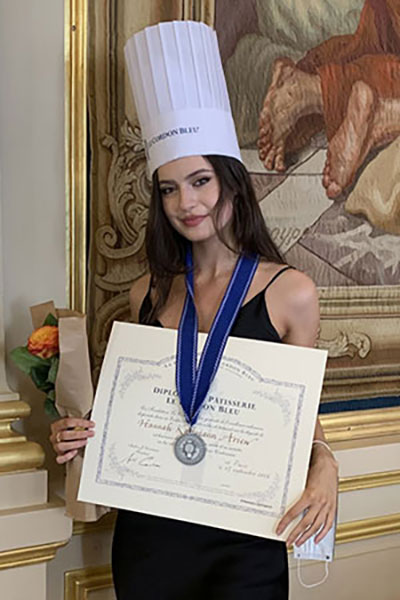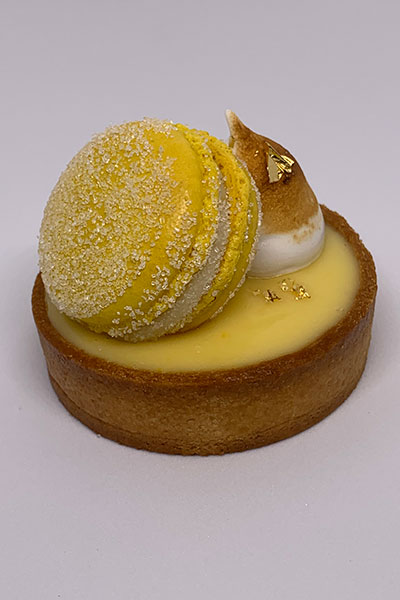 ---
Aisser la Pâte Lever
(Let the dough rise) 
Support from family in particular is overflowing. From the beginning of her aspirations and into her career, Hannah Sarina's family has been dishing out endless inspiration. Beyond celebrity figures, her family was also an encouragement to attend Le Cordon Bleu. The introduction of the culinary school and final-product decision was compliments of their conversations together.
Her family actually introduced Sarina to her passion.
"My family is such a food-oriented family. Everyone cooks," she explains. "I've had people ask me, 'How long have you been doing this?' I don't have an answer because I've been doing this since I was a little kid." Her family supplied the ingredients; she simply decided to pick them up and experiment.
From grandparents to parents, everyone was involved with food, allowing Sarina's obsession to proof and leaven. Growing up around it, the culinary world has always been another part of her life. Sarina's mother confirms that connection.
"Hannah has always had great pleasure from working in the kitchen. Since she was very young, she found her happiness there," her mother says "She was a natural artist who easily took to both two and three dimensional arts. When she sculpted a wolf's head out of chocolate at The Cordon Bleu-Paris, we knew she'd found her milieu. She was obsessed and driven to learn from the most cutting-edge chefs."
As her mother tells it, her daughter applied natural artistic talent along with a passion for texture and flavor to begin building her own recipes from an early age.
"So as she goes around the world's flavors, she derives great pleasure from testing different combinations and using her knowledge of classical pastry to produce delectable desserts and pastries," her mom explains.
Pain au Chocolat 
Travel — to France, specifically — has been an evident inspiration through her pop-up.
"Now, I'm inspired by everything. Traveling is a huge inspiration," Sarina adds, prompting her to provide an accessibility to experience a destination many haven't had the opportunity to explore.
Within the flaky, gooey bites, lies an experience. Even the ingredients take weight in that concept. For instance, the quality of ingredients is held to a much higher standard in European countries. It is a stark contrast to what America can get access to. Sarina makes an effort to emphasize quality within her baked goods, with a focus on fresh produce and sourced butter.
"We just don't have the same access, and so I want to source locally and get the highest quality ingredients that I can, because I think that makes a world of a difference in pastry," Sarina smiles, mentioning a key ingredient. "There is so much butter, so you have to have good butter." 
Beyond ingredients, the pastry chef can easily pull inspiration from France due to the competitive advantage of training there. She possesses knowledge and desires to bring that to people in Columbia. Customers often compliment the baker, saying European pastry is a wonderful gap to fill in the area, and they're grateful to have unearthed the bakery.
"People will say to me, 'I've been looking forward to this all day' or 'all week.' Creating an experience that people can have a break, that makes me so happy," she continues. "I'm in an industry that gets to make people happy. That is genuinely why I want to do this. And you know, when I was [in France], I would eat a croissant every single day. I want everyone to have that type of experience."
The twice weekly pop-up is a charming home away from home — that is, if that home is in France. It's kind-hearted and peaceful.
Once you bite into the flaky Pain au Chocolat, you melt into repose as the crumbs scatter over your lap and the semi-bitter chocolate speckles your face. Breathe in the countryside-like air and the slight sweetness of the yeast. Let your senses overwhelm as the freshly baked scent cascades over you, and you take another bite.
Hannah Sarina's online bakery — hannahsarina.com