Style Statement: Beauty, Barber, and Beyond
Photos by Madi Green
This story originally appeared in the September 2023 education issue of COMO Magazine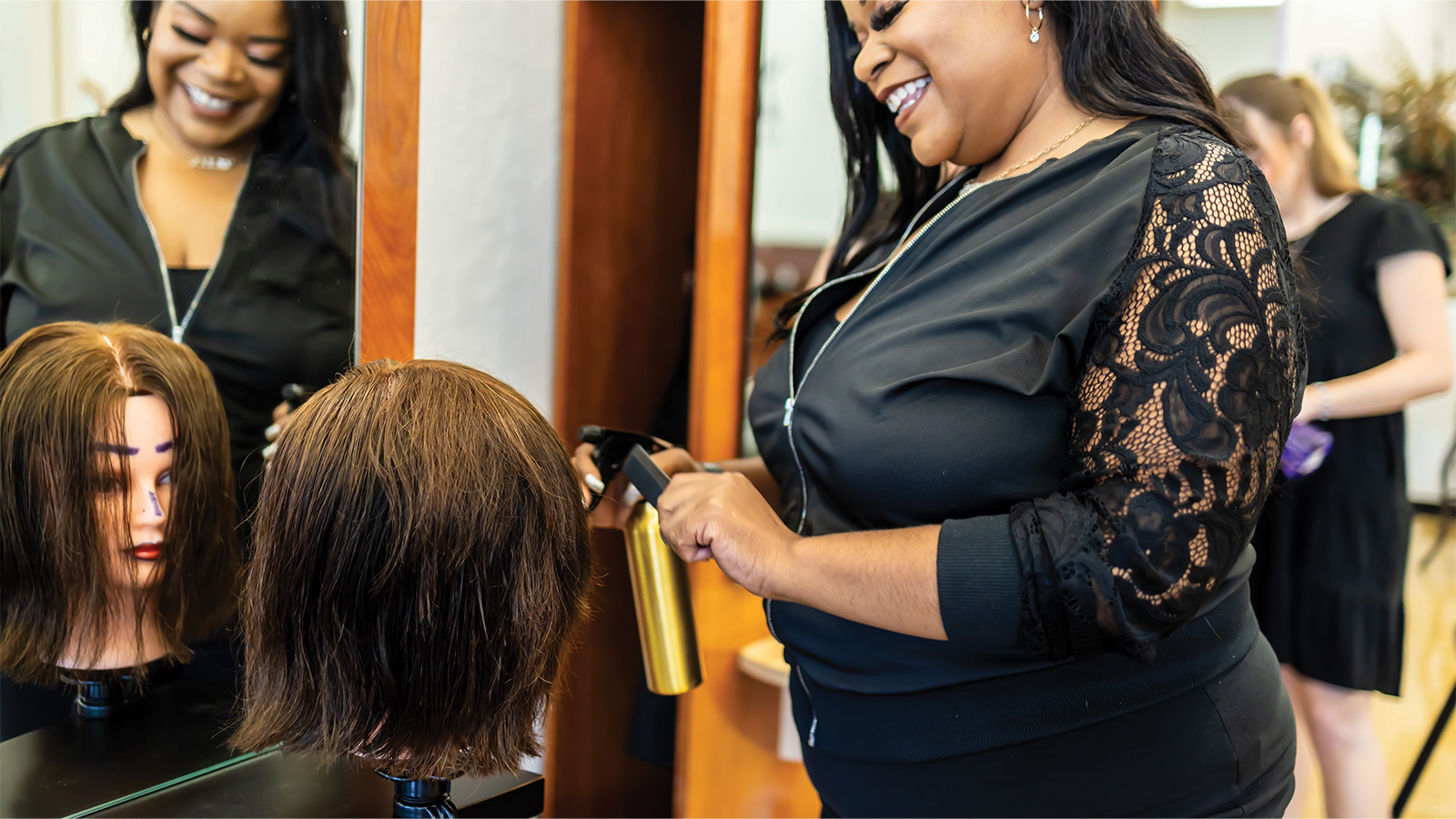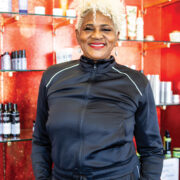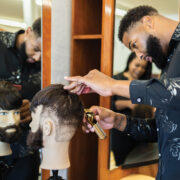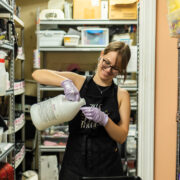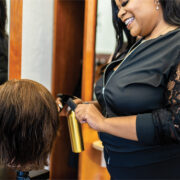 View Gallery
Luxx Beauty & Barber Institute fosters skilled beauty professionals.
Students from throughout the state flock to Columbia to receive an education that will pave the way toward a successful career, but they're not all studying to become journalists and geologists. The students at Luxx Beauty & Barber Institute study in a different kind of classroom, one filled with mannequin heads, salon chairs, and eventually, real clients.
Debra Harris, the Institute's owner and CEO, says programs are offered for cosmetology; a separate manicuring program; and a barber program.
The school is bustling, with students gaining hands-on experience with everything from facials to sanitation and cosmetic chemistry. Harris says the Institute aims to keep enrollment numbers at around 25 students, as she wants every student to receive as much one-on-one instruction time as possible.
The Luxx Beauty & Barber Institute has only been under Harris's ownership for the last three years. However, the building itself has a longer history.
Under New Ownership
The Institute has a fortuitous origin story, as Harris reveals that a 2019 feature in COMO Magazine led to a chance encounter.
"I did an interview about my hair salon," she says. "One of the questions that the interviewer [asked] was, 'What's your next plan?' And I said, 'You know I'd like to have a school.'"
After the story was published, she was contacted by none other than Sam Brown, owner of Sam Brown's Institute of Cosmetology.
"He said that he read the article and that he would like to sell [the school] to me if I was interested. I asked him, 'How soon are you looking to do that?' because my personal projection was within the next five years. He said, 'Within the next six months,'" Harris recalls, laughing at the memory. "And, wow. It did happen within the next six months."
Harris didn't officially change the school's name until February 2022, but since her ownership began in 2019, the school has been completely overhauled, and not just the interior design.
"The students have changed. We're getting more diverse, different ethnicities of students that are coming in because our course offered experience with textured hair," she says. "Before, they were only getting that theory-wise, but now they're getting actual, hands-on experience on the clinic floor."
Luxx Beauty & Barber Institute focuses on educating students on every hair type, which has been a major pain point for cosmetology schools in the past, Harris says, adding that the focus is a big reason behind adding the school's barber program, which "has done really well" and graduated some 60 barbers since she took over.
Paying Your Dues
Governed by the Missouri Board of Cosmetology and Barber Examiners, students at the Luxx Beauty & Barber Institute must have proof of education — such as a GED, high school diploma, or transcript — to enroll and obtain a student license. After that, they must log a minimum number of hours of experience before they are eligible for graduation.
"Each program has different rules," Debra explains. For cosmetology, students must complete 1,500 hours; 1,000 hours for barbering; and around 600 hours for manicuring.
To complete the hours requirement, it can take students six months to a year of full-time studying.
Despite the intense schooling it requires to reach the requirements, the Institute offers tuition fees that Harris says are lower in comparison to other cosmetology schools, with costs ranging anywhere from $3,000 to $9,000.
"It's well worth the cost," she says. "It was a decision I was trying to make early on, but we chose to [stay private]. I've thought about it in the sense that it opens up the opportunity for people who are impoverished to get an education."
She continues, "It makes [the Institute] an accessible option for students that don't want to go to a traditional college. They want to learn a trade, something that's fairly quick to complete, and gives [them] the opportunity to make just as much as someone with a four-year college degree."
The Next Generation
More than just technical skills, the Institute wants to instill in its students other important skills, such as leadership.
"In this industry, you really have to be a leader," Harris explains. "We try to help students recognize that they're engaging — becoming — leaders. You're setting the tone for your work, starting with yourself. You are your brand."
Harris lives that ideology as evidenced by a number of side projects, such as community outreach, business consulting, and even a book in the works. Many students have followed her lead and opened their own businesses and salons.
"We have students from all over, driving an hour and a half from the surrounding areas just to come to school every day because there is no school any closer for them," she says, adding that it is fulfilling knowing that her students are taking what they've learned back to their own communities. "The opportunity to work with the students, to help bring the industry to a higher standard — it's the number one reason why I accepted this challenge — because that's what I wanted to do."
---
Luxx Beauty & Barber Institute
1729 W. Broadway #5
(573) 445-7311
luxxbeautyinstitute.com