This story originally appeared in the September 2023 education issue of COMO Magazine.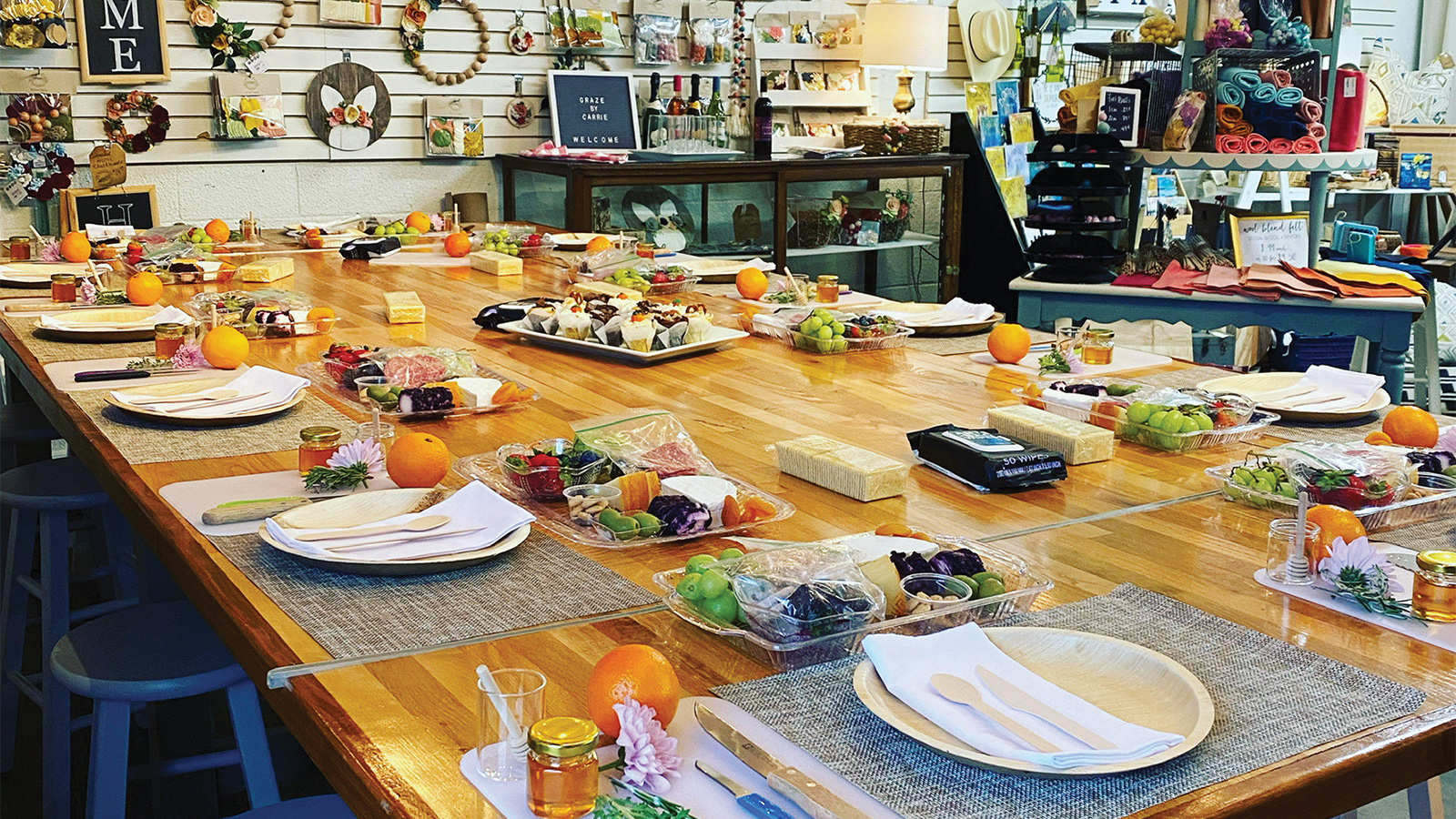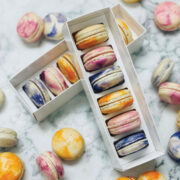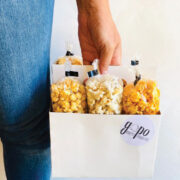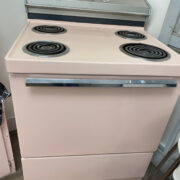 View Gallery
On the edge of town lies Plume, a hidden gem where local artisans' creations flourish, workshops spark creativity, and community thrives.
The unassuming exterior and off-the-beaten-path location might be deceiving to a Plume first-time visitor. But within this enchanting emporium of creativity, founder Kelly Gillion has carved out a niche for local, handmade goods to shine and a place for Columbia's community to learn and connect.
Gillion explains that Plume started in 2013 as an evolution of several different things happening in her life including her children getting older and the decision to return to the workforce.
"In the meantime, I was crafting and looking for outlets to sell, as well as buying things from other creative moms who were selling their wares out of their homes," she says. A lot has changed in 10 years.
"Before Venmo, the purchasing process was clunky and awkward – where to pick up goods, how to exchange payment, and what to do if the items weren't as expected," Gillion says. Those scenarios prompted Gillion to wonder why there wasn't a place where those women could take and sell their goods.
After stumbling across and securing a vintage resale shop with great potential, Gillion had a location for her concept. But she says she lacked an important startup ingredient: money.
"It was an organic idea that kind of evolved to become sort of a brick-and-mortar Etsy shop," she says. "I went back to the groups of moms who were making and asked if they would be interested in consignment and most of them said yes."
Today the shelves and walls inside Plume are lined with vintage and hand-crafted home decór, jewelry, apparel, and fabrics from more than 70 artisans, many of whom are local. Gillion works hard to curate a partnership with each of her vendors, ensuring that her shop is both a resource for makers and an outlet for the community.
Some of Plume's local wares include Midway Mercantile Co.'s fused glass jewelry, Three Little Birds' women and baby apparel, a variety of GoPo's gourmet popcorn flavors, The Flower Garden's floral wreaths, MacKenzie's Blakery macarons, and K&K Co.'s candles and body products.
What's in a Name
The word "plume" is defined as a material (such as a feather) worn as a decoration. There is also a verb usage meaning to furnish, cover, or adorn.
"When considering the name of the shop, I loved the double usage that plume could stand for," Gillion says. "And then there's also some scriptural reference about God covering us with his feathers, and under his wings, we find refuge."
With the shop's location positioned to be somewhat of a destination — located one mile south of Rock Bridge High School off Route K — Gillion says she knew Plume had to be something special. Incorporating a bakery was always a part of her original plan, as well as creating an event and workshop space for gatherings and classes.
The building was already equipped with a small kitchen which included a 1950s pink oven and coordinating pink refrigerator — surprisingly both in working order. In 2015, after obtaining commercial kitchen licensing, Gillion put the pink oven to work making cupcakes.
"At that time, we were literally making cupcakes one tray at a time," she says with a laugh. "And people are so crazy about cupcakes."
As the popularity of the bakery quickly grew, Gillion knew her kitchen would also have to grow. After a remodel in 2020, The Bake Shoppe at Plume kitchen was upgraded with industrial appliances, keeping the pink stove as its logo to commemorate humble beginnings.
A Space to Learn
Gillion began offering workshops at Plume soon after opening. Initially, classes included making paper wreaths out of book pages, German glass glitter decorations, and chalk painting furniture. As demand for the workshops grew, Gillion expanded to include hand lettering, watercolor painting, and photography.
Continuing to expand and try new things, Gillion began partnering with some of her current vendors to offer a wider variety of workshops. Beth Costello of Heartgrooves Handmade taught felting classes where students learned to create beautiful decor such as succulent gardens or wreaths. Laurel Harlan from Kiss Me Cookies leads the cookie decorating workshops.
In 2021 Gillion teamed up with Carrie Schlimme, who had recently started a charcuterie board business — Graze by Carrie — as a side gig.
Schlimme says she started making charcuterie boards during Covid to take to social gatherings that were outdoors, often garnering the response that the creations were "too pretty to eat" and "you should start a business."
"To test the waters, I would bring a board to a get-together and see what the reaction was," Schlimme explains. "I always wanted to do something creative, and I knew that Kelly had a certified kitchen at Plume, so we worked out a deal for me to rent some space from her to make my boards."
Little by little Schlimme started getting orders for boards from Plume customers and decided to host a charcuterie workshop, which was so popular it sold out almost immediately.
"Word of mouth spread, and I started getting requests to do workshops privately in homes and for local businesses on a smaller scale — it is a great team-building opportunity," she says. "It's not a big secret what makes a great charcuterie board and I'm thrilled to share all my tips of the trade. I love the hosting, the interaction, the creativity, and the meeting people. It really lit my fire."
Gillion adds, "The workshop opportunities offer a collaborative, creative space for participants to meet new friends or run into old ones. It's just a really fun place to spend a morning."
Workshops are offered monthly, and the registration price includes all supplies needed as well as refreshments. Information on upcoming classes can be found on the Plume website, on social media, or by signing up for the newsletter.
Plume's 3,600-square-foot space is open Tuesday through Friday, from 10 a.m. to 6 p.m., and Saturdays from 10 a.m. to 4 p.m. The shop is filled with found and made goods from vendors near and far, as well as a growing bakery and an event space called The Gathering Room that can be rented to host private events for up to 30 people. Plume or an outside vendor can be used to cater those events.