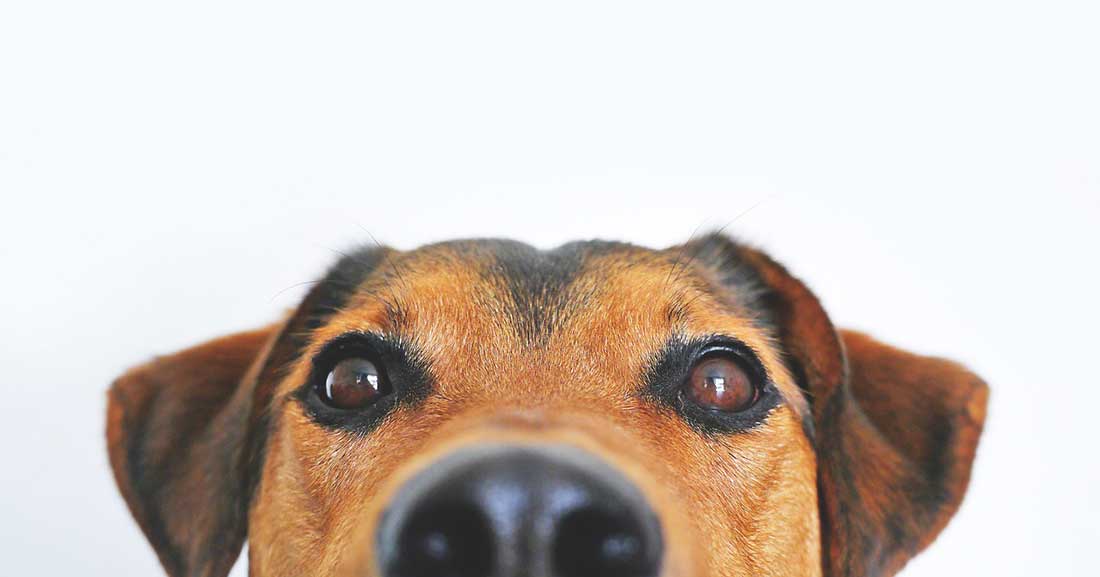 The Weekender: Did someone say 'FREE' concerts and music — and kid's events?
Coming Up In COMO is a brief peek at concerts, plays, art exhibits, events for families and kids, and more. You may send your event notice to [email protected]. Please put "Coming up in COMO" in the subject line. Include the date, time, a brief description, and website or Facebook page (or phone number) for your event.
---
The District hosts upcoming Wellness Weekend
The District hosts its second annual Wellness Weekend this Friday and Saturday, September 8-9.
"Wellness is something that each of us should focus on at least once a month," says Nickie Davis, executive director of the Downtown Community Improvement District.
Our Wellness Weekend gives everyone a glimpse of all the wonderful things The District has to offer."
Several businesses will offer opportunities to home in on wellness, following the theme "Grab a friend and find your Zen in The District."
Some of the options include yoga classes, massage therapy, floral classes, learning to play an instrument, or grabbing a healthy smoothie. Community members can also get back to their roots with a new plant, the pleasing scent of an aromatherapy candle, or stopping in at the Orr Street Farm and Art Market for fresh produce and tai chi. For more information, visit Discover The District online.
---
Local 9/11 ceremonies
The city of Columbia and the University of Missouri will hold a ceremony in remembrance of the lives lost in the Sept. 11, 2001, terrorist attacks. The wreath-laying ceremony will take place at 10 a.m. on Monday on campus at the Columns on Francis Quadrangle. The public is invited.
The ceremony will include a procession, a wreath laying, presentation of the colors by the Joint Services Color Guard and City Honor Guards, and a flyover by the MU Health Care helicopter.
Columbia Mayor Barbara Buffaloe and Richard Barohn, executive director for NextGen Precision Health and executive vice chancellor for health affairs at MU Health Care, will give remarks.
There will also be a Patriot's Day ceremony at 10 a.m. Monday in the rotunda of Jesse Hall on the Mizzou campus. City fire and police will participate.
The U.S. Exercise Tiger Foundation plans a Patriot's Day remembrance and wreath tribute at 7:46 a.m. Monday on the Boone County Courthouse Plaza.
---
FRIDAY, SEPTEMBER 8
Taste of Columbia. 5-8 p.m., Columbia's Agriculture Park, 1769 W. Ash St. Benefitting the City of Refuge.
One Read Concert: Kalyn Fay. 7 p.m., Boone County History & Culture Center, 3801 Ponderosa Street. Exploring the Daniel Boone Regional Library's One Read selection, When Two Feathers Fell From the Sky, Kalyn Fay draws on their Cherokee heritage with weavings, storytelling, and music.
OK, Computer: Gallery Show Reception. 6-8 p.m., Columbia Art League, 207 S. Ninth St.
Cruisin' to Fight Cancer, September 8 and 9. 6 p.m. Friday, 3 p.m. Saturday. Plaza Event Center at Parkade, 601 Business Loop 70 W.
Portal Teens, Event by Detect Nerd. 6:30-8:30 p.m., Café Berlin, 220 N. Tenth St. FREE admission.
Parranderos Latin Combo. 7:30 p.m., Rose Music Hall, 1013 Park Avenue. $15.
Movies in the Park – Spider-Man: No Way Home. 7:45-9:45 p.m., Cosmo Park, 1615 Business Loop 70 W, near Nickell Shelter. Event by Columbia Parks and Recreation and Healthy Blue. FREE.
Latin Night CoMo Presents Fuego Friday at Rose Music Hall. 10 p.m., 1013 Park Avenue. $10.
SATURDAY, SEPTEMBER 9
Columbia Farmer's Market. 8 a.m.-noon. Columbia's agriculture park, 1769 W. Ash St.
Do Hard Things 5k Run/Walk and 9.11 Mile Run or Ruck. 10 a.m., Cooper's Landing Riverside Resort & Marina, 11505 S. Smith Hatchery Road. Do Hard Things kicks off Patriot's Day Weekend. Please register.
Ashland Fall Festival. 9 a.m., Ashland City Park. Car show, vendors, concessions, and inflatables.
Second Saturday for Kids FREE event. 11 a.m.-2 p.m., 106 Orr Street.
2023 Jazz Music Festival at Rose Park. Doors open at noon, show at 1 p.m. 1013 Park Avenue. FREE event. Five performers scheduled.
The Zipper Art and Craft Festival. 1-7 p.m., The Arcade District, 602 Fay Street. FREE.
Celebration of Igbo culture. 1-4 p.m., Boone Electric Cooperative community room, 1413 Rangeline Street. Presented by Mid-MO Igbo community.
Mr. Fun at Cooper's Landing. 6-9 p.m., 11505 S. Smith Hatchery Road. Food trucks: The Patty Wagon, 12-8 p.m.; 850 Wood Fire Pizza, all day.
Matthew Fowler and Alexa Rose in The Listening Room at Compass Inc. 7 p.m., 1107 University Avenue. $25 at the door.
The Missouri Symphony Presents: The Marriage of Figaro. 7 p.m., Missouri Theatre. Tickets $39-$59 + fees. $10 for kids 12 and under and student ticket with ID.
Karaoke Night. Every Saturday at 9 p.m., McGinty's Pub, 1312 Old 63 S.
SUNDAY, SEPTEMBER 10
Walk for the Climate Rally and 5k Walk. 1-3:30 p.m., Boone County Courthouse plaza. Event by Mid-Missouri Peaceworks.
North Village Arts District Party on The Roof. 5:30-8 p.m., The Roof at the Broadway Hotel, 1111 E. Broadway. Music, food, silent auction. Tickets $25.
Karaoke Night at Eastside Tavern. 8-11:45 p.m., 106 E. Broadway.
MONDAY, SEPTEMBER 11
Coastal Electric Golf Invitational Benefiting Woodhaven. 11 a.m., Country Club of Missouri. Four-person team registration, $1,000 – golf cart and fees, driving range, hourly giveaways, lunch, gourmet cocktail hour.
TUESDAY, SEPTEMBER 12
Addiction Is Real, Presented by Compass Health Network. 5:30-8:30 p.m., The Crossing, 3615 Southland Drive. FREE community event to educate about and prevent overdose.
As Yet Unnamed Comedy Show. 8 p.m., Eastside Tavern, 106 E. Broadway. FREE comedy open mic night.
Adam Wilson + 36? + LAIKA. 7-11:30 p.m., Café Berlin, 220 N. Tenth St. $5.
WEDNESDAY, SEPTEMBER 13
Food trucks roundup at Columbia Farmers Market. 3-7 p.m., MU Health Care Pavilion at Columbia's Agriculture Park, 1769 W. Ash St. Shop the market and grab an early dinner.
THURSDAY, SEPTEMBER 14
Things That Matter: Sandra Schiess. 1-2 p.m., Boone County History & Culture Center, 3801 Ponderosa Street. Sandra shares the unique challenges she faced as Columbia's first female firefighter in 1978. Things That Matter is a free, conversational-style speaker series showcasing real people and real stories.
FRIDAY, SEPTEMBER 15
Active & Aging Health & Resource Fair. 9 a.m.-2 p.m., Columbia Mall. Event by Services for Independent Living.
Grand opening for The Landing at Harpo's. 7 p.m., 27 S. Tenth St.
SATURDAY AND SUNDAY, SEPTEMBER 16-17
Annual Heritage Festival & Craft Show. Nifong Park, 3801 Ponderosa Street. Fun activities for all ages. Interact with artists dressed in 19th century attire and demonstrating their trades and selling their wares. Plus, a large contemporary handmade craft area with 70+ vendors. FREE.  
SATURDAY, SEPTEMBER 16
14th Annual Harvest Hootenanny. 4-9 p.m., Columbia's Agriculture Park, 1769 W. Ash St. Live local music, kid's activities, farm animals, tours of the park, obstacle races, dunk tank, and a dance hall. FREE.
SUNDAY, SEPTEMBER 17
Hip Hop Unity Day. 3-11 p.m., Café Berlin, 220 N. Tenth St. Columbia hip-hop artist NicDanger, along with Team Como and Café Berlin, are hosting. FREE.
COMING LATER
---
SEPTEMBER 20-23
The 15th Annual Screenwriting Research Network Conference. Held on the campus of Stephens College. REGISTRATION CLOSES SEPTEMBER 15.
---
SATURDAY, SEPTEMBER 23
Bark 'N' Beach Pet Expo. 10 a.m.-2 p.m., Saturday, September 23, Treats Unleashed, 1400 Forum Boulevard. A fun-filled day for all family members (two-legged and four-legged). Raffles, free samples, one day sale, paw painting, adoptable pets, and more. FREE admission. Ten raffle tickets for $5; funds support the Central Missouri Humane Society and The Spay Neuter Project/No Kill Columbia.
SEPTEMBER 29-OCTOBER 1
Biscuits, Beats, and Brews: A FREE Music Fest. September 29-October 1 in Rocheport. Presented by Ozark Mountain Biscuit and Bar.
SATURDAY, SEPTEMBER 30
First Responder Support Resilience Seminar. 11 a.m.-3 p.m., The Crossing, 3615 Southland Drive. This is an event dedicated to fostering the well-being and resilience of local first responders and their significant others.
TUESDAY, OCTOBER 17
Trivia Night Benefitting Columbia Young Life. 5:45 p.m., The Crossing Student Center. $25 per person (soda, water, pizza included); teams of eight (and partial teams) are welcome.
THURSDAY, OCTOBER 19
The COMO 411 Bridgerton Ball. 7-10 p.m., October 19, The Atrium, 22 N. Tenth St. Enjoy a one-of-a-kind inaugural, interactive event experience, curated in true Bridgerton fashion from the aesthetic and food to the live entertainment. A portion of ticket proceeds will go to Mareck Center for Dance, Missouri Symphony Society, and the We Project. Tickets $49-$2,500.
---
We also love to visit and find out what's happening at …
Rock Bridge Memorial State Park
Three Creeks Conservation Area
Eagle Bluffs Conservation Area
Columbia Convention and Visitors Bureau