Broadway Brewery Embraces Field to Fork
This story originally appeared in the August 2023 Agriculture issue of COMO Magazine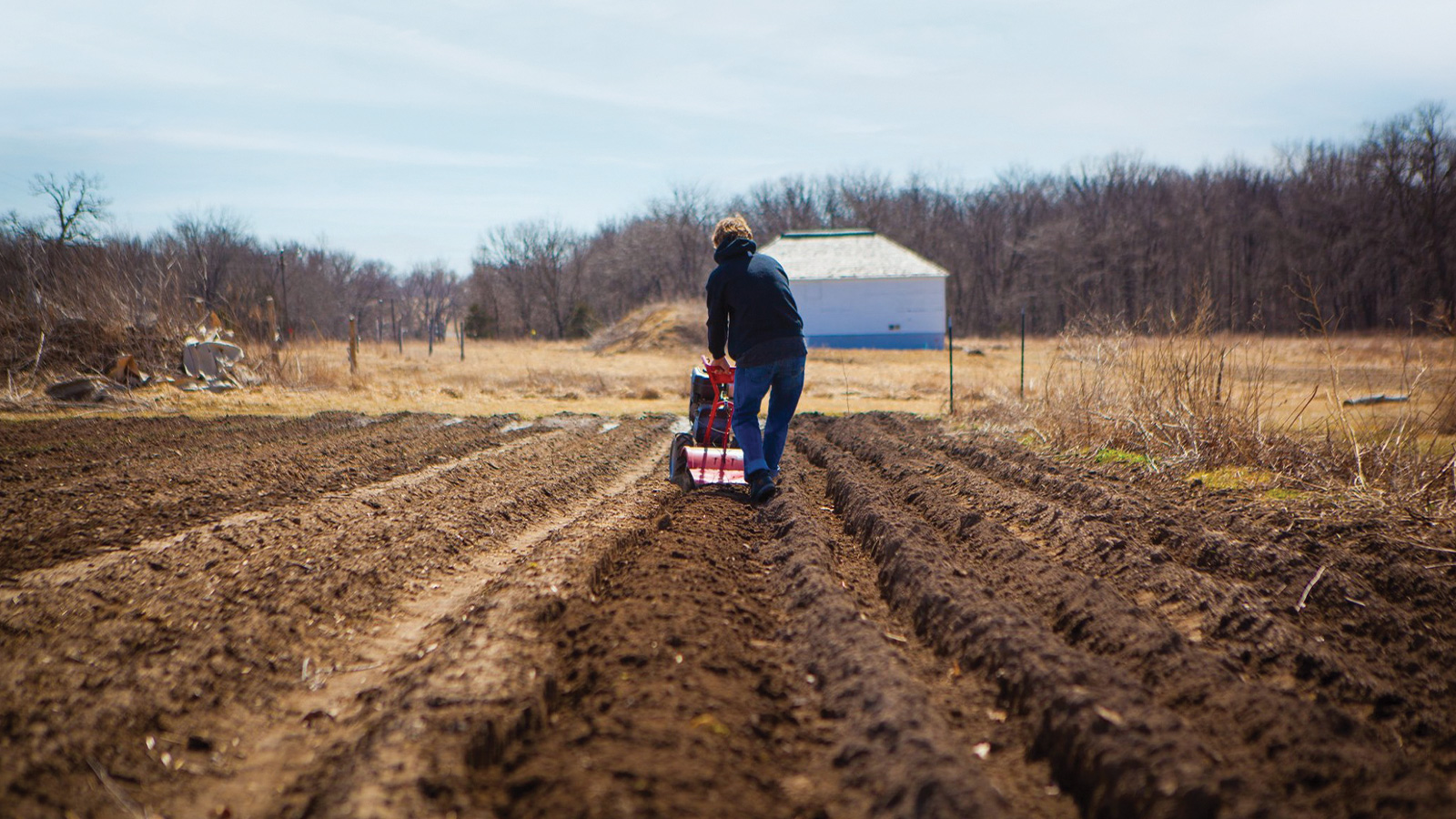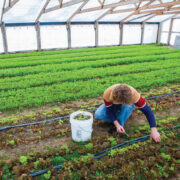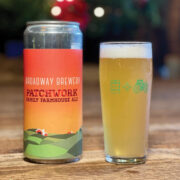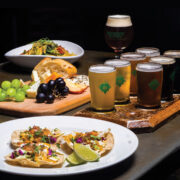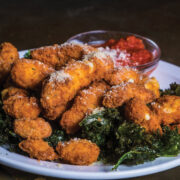 View Gallery
Broadway Brewery cultivates a homegrown harvest from local farmers.
The journey from farm to table is more than a passion for Walker Claridge: it is a deeply rooted commitment that has seeped into all aspects of his life.
From his farm in Hatton — Terra Bella — where he grows sustainable, specialty crops to his restaurant in downtown Columbia — Broadway Brewery — Claridge focuses on the ultimate goal of making local food more accessible to the community while supporting its farms and farmers.
Claridge began farming in his mid-20s, selling his harvest at local farmers markets across mid-Missouri and to rising chefs from Kansas City to St. Louis, including James Beard award-winners like Kevin Nash and Girard Craft. In doing so, he noticed that local farmers' products were widely unavailable in grocery stores and thus inaccessible to the general public.
As a solution, Claridge opened The Root Cellar in 2001, the first grocery store of its kind in Columbia. Working to support both new and seasoned farmers, The Root Cellar offered only local family-farmed food to customers including produce, meats, dairy, and products made from ingredients bought directly from more than 140 Missouri farmers.
"The sauces, jams, and other products we sold were made from those same ingredients and all of the produce was at the height of freshness, delivered right after it has been picked," Claridge explains. "The meats came from non-confined farms that were both antibiotic and hormone free."
Through The Root Cellar, Claridge began supplying Columbia restaurants such as Trattoria Strada Nova, Cherry Street Wine Cellar, Sycamore, and Uprise Bakery with products from local farms. He then took what he calls "the next logical step" in shifting from supplying to opening his own farm-to-table restaurant, Broadway Brewery, in 2009.
"Broadway Brewery was just an extension of all those activities that I was already involved in," Claridge says. "Plus, it was a way to marry beer production with food production — two of my big passions — while making that vital connection from the chef to the farmers."
Claridge has since continued to establish a supply chain for local foods. He grows food at Terra Bella Farms mostly for Broadway Brewery, but often sells what's left over to other restaurants. He says he's always glad to pass on the names of other local producers to try and increase their business and make connections with other restaurants.
"It has been an interesting journey for me," he continues. "I feel so fortunate to be a part of that history and to be intimately involved with creating that process."
As expected, nearly every dish offered at Broadway Brewery is studded with locally sourced products and ingredients, which are detailed in the food descriptions and Missouri map on the printed version of the menu.
The restaurant's menu undergoes a complete overhaul three times a year, keeping the customer favorites while adding in new, seasonal dishes.
Claridge says, "When making menu changes, we are first looking at ingredients we can feature from local farmers, and then how we can satisfy our clientele's ever-changing taste buds."
Sharing plates on the current menu include fried cheese curds made using cheese from Hemme Brothers in Sweet Springs and Blue Heron sriracha wings with chicken from Buttonwood Farms in California, the only local wings regularly offered in Columbia, he says.
The pork used by Broadway Brewery comes from Patchwork Family Farms in Columbia, a project of the Missouri Rural Crisis Center including the Patchwork pork chop, pulled pork, and baby back ribs.
Claridge says that not only are all the ingredients local, but the chefs are making almost everything they can from scratch including curing their own bacon, pastramis, and sausages.
Shawn's BLT pizza is topped with house bacon lardons, cheddar from Milton Creamery in Iowa, arugula, heirloom tomatoes, and tomato aioli. The meat lover's pizza is topped with pepperoni from Volpi in St. Louis.
"Anything we can do to take a local product and feature it on the plate. The freshness of the flavors stands out and people taste it and are amazed," Claridge explains.
Every three weeks a whole steer from Neuner Farm in Westphalia is processed and the resulting cuts are rotated on the menu from strip to filet to sirloin to ribeye. Claridge says the goal is to use all parts of the animal, including the tongue used in the surprisingly popular beef tongue tacos. The tongues are cured in a pink salt for 24 to 48 hours, "which is kind of like brining," he adds, then simmered for six to seven hours in beef stock. After that the meat is shredded, seasoned, and served like taco meat on a corn tortilla with cilantro, radish, and a sauce.
Recently, Broadway Brewery chefs, Chris Pender and Grant Williamson — a recent Culinary Institute of America graduate — have been working to create inventive yet delicious pescetarian, vegetarian, vegan, and gluten-free options. Claridge says they are always asking themselves, "How do I make a dish that is so good customers don't care if it is vegetarian or not?"
"Our customer base knows we keep dietary considerations in mind," he notes. "It's a fifty-fifty split between people that come for those special options and those who are just coming to get really good food."
The vegetarian chicken and waffles feature a lion's mane mushroom heart from Ozark Forest Mushrooms, battered and fried on top of a crispy cheddar cheese rice waffle with creamed greens and lemon ricotta, and rosemary agave syrup.
Other purveyors and products used by Broadway Brewery include River Hills Harvest elderberries, Sparky's Ice Cream, Goldie's Bagels, Uprise Bakery breads, Camacho coffee, and Terrell Creek Farm goat cheese.
Claridge explains the immense benefits of supporting mid-Missouri farmers.
"Not only is the produce quality vastly superior, but buying local supports independent families in the area who are using sustainable lands to prevent urban sprawl. It keeps dollars circulating in the community … It's important to always be sure that your values as a business line up with the values of the producers."
For his next steps, Claridge says he is always considering what's the most important for his restaurant and his community. He recently opened Broadway on 9th, a taproom and private event space featuring 14 house drafts, a full bar, and a 16-foot garage door open to the sidewalk.
"This deeply personal connection to food allows me to enjoy it that much more," he explains, emphasizing that he's always working to take the vision of local, sustainable food "and integrate it into this restaurant and my way of life."
Claridge adds, "Each time I'm successful, it makes me want to do it more. If I didn't have these reasons, I would get out of the business."