Building a house isn't the only way to get a new home. Refresh, remodel, renovate, or restore might be the ideal way to go.
It appears that a lot of us are fascinated by home renovation. The popularity of television shows like Fixer Upper, Home Town, Property Brothers, House Hunters Renovation, Love It or List It, Extreme Makeover Home Edition, and several others attest to the attraction. It all began with Bob Vila and This Old House on PBS in 1979. Now on its third host, the show is still growing strong after a remarkable 44 years.
What makes us so captivated by watching people we don't know transform their homes from something they have into something they want?
Perhaps it's because home renos are like fairy tales. Ugly ducklings become beautiful swans. The beast turns back into a handsome prince because the beautiful girl loves him. You get the idea.
Or maybe it's just because far more people can afford to redecorate, refresh, redesign, renovate, and refurbish than to build a brand-spanking new home.
If a do-over can give you the dream — and at a lower cost — then it's a good option. Even in Columbia, where new homes continue to rise from holes in the ground at a rapid pace, making do with what you have by making it phenomenally better may be the way to go.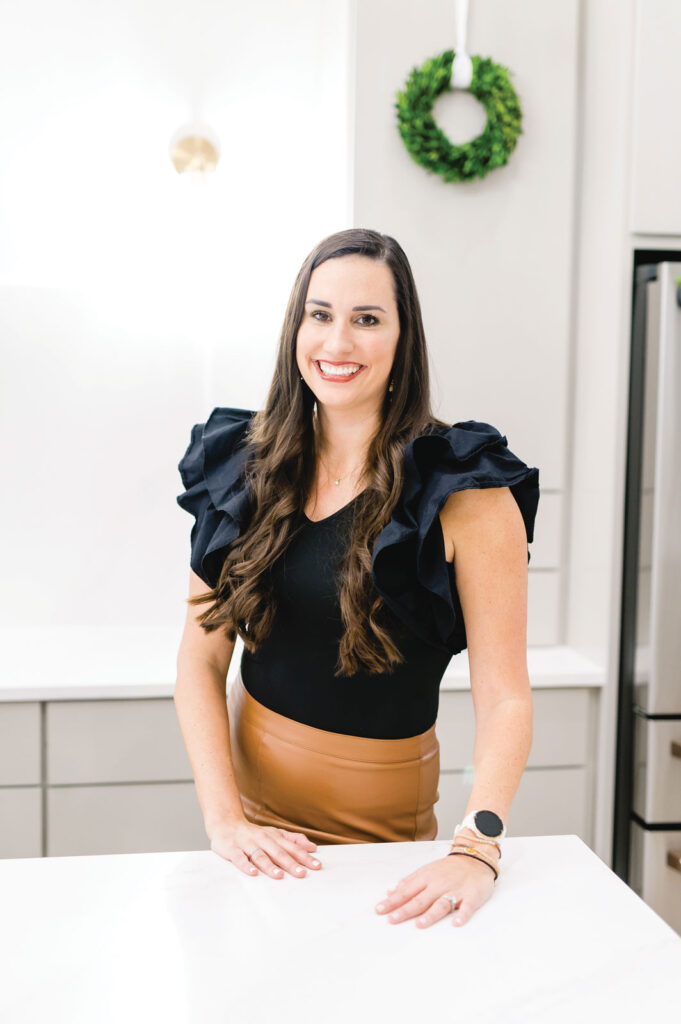 A remodel makes dollars and sense
"More times than not, a remodel is always going to save you money, even if you're making significant alterations, like taking down walls or installing new flooring," says Alissa Welschmeyer, founder of Olive Tree Home Interiors in Columbia. "Most remodels leave a majority of the house intact and therefore save you the cost you would spend on a new build."
According to Forbes Magazine, the average cost of a new build in the United States is $150 per square foot. The average cost of buying an existing home is $120 per square foot. And renovating your home is about $100 per square foot. Those differences may not sound far apart until you do the math. The difference between building a 2,000-square-foot home and remodeling one is $100,000. Remodeling rather than buying an existing home saves you $40,000, not counting moving and other expenses.
Alissa says the decision to remodel versus build or buy is largely based on budget. For some of her clients, it's also based on increasing the value of the home and recouping the investment quickly. She says most remodels will add double or triple the budget to the value of the home while new builds put homeowners in the hole for two or three years in most cases.
Cost and value are realities everyone is forced to deal with. But for some clients, the remodel is all about their pure love for their home.
"If the remodel is for a five-year-old home where the owner has decided they don't like some things, then they may not add the value they are putting into it," she says. "But if they say, 'I love this house. It's my forever house. I don't care,' then we jump right into the remodel."
Some people have a family connection to their home or memories they don't want to leave behind, Alissa says.
"There are several neighborhoods in Columbia with beautiful older homes," she continues. "They're the perfect homes to get in there and renovate to make them better spaces for today while keeping the original craftsmanship."
Even those who don't live in those areas of town love their houses, their neighbors, their neighborhoods, and their schools. For them, moving isn't a likely option. Choosing to redo what they already have works better, but they need to know what they're getting into. Alissa makes sure they understand.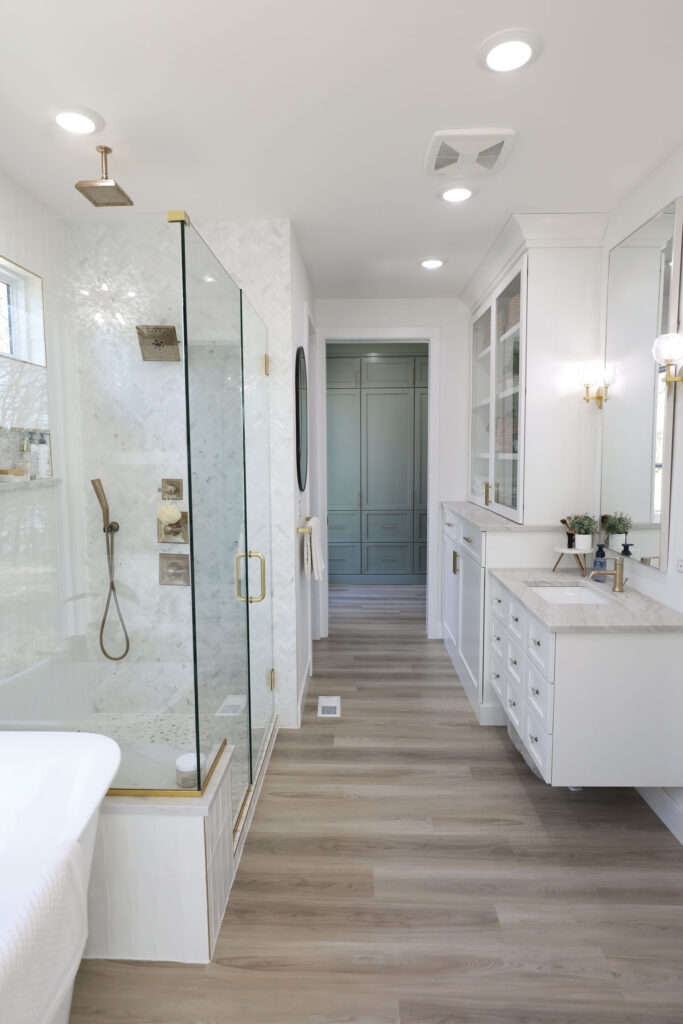 Progress is messy
Alissa earned a bachelor's degree from Mizzou in architectural studies — interior design. She moved to Kansas City for several years after graduation where she fell in love with kitchen and bath design while working for a custom cabinet company. When Alissa and her husband moved back to Columbia, she started thinking bigger.
Alissa is a certified kitchen and bath designer with the National Kitchen and Bath Association. Lest you think she's only a Joanna Gaines designer to Chip's contracting, you should know that Alissa is also a licensed and insured contractor. She hires subcontractors, such as electricians, plumbers, and others to perform work under her direction and according to her plans.
Her breadth of experience and expertise gave Alissa the confidence to launch Olive Tree, a design-build firm, in 2019. The firm offers contracting services, interior design, or both, depending on what her clients need.
As someone who has lived through both remodels and a new build, Alissa understands that before there is beauty, there is mess. Even a simple job will take a year from initial consult through completion. A larger design-build project could take nearly two, but still less time than a new build from start to finish. Alissa's process is designed to ensure that clients know what to expect.
The first contact is a one- or two-hour "design power session" to talk, ask questions, and get to know whether Alissa and the client are a good fit.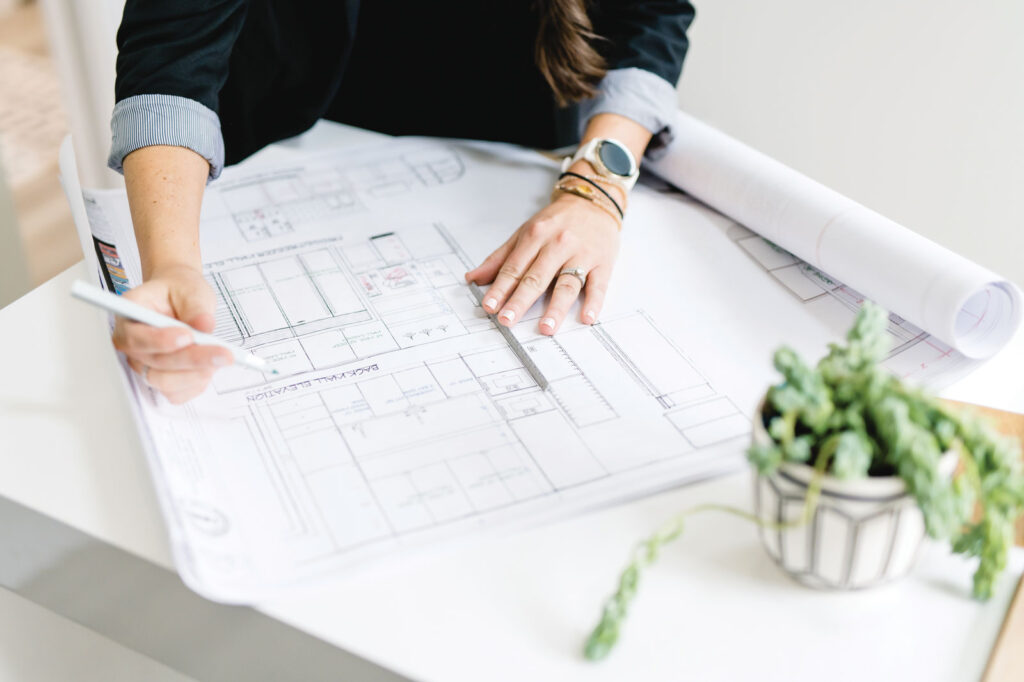 "By the time we're done with their project, I'll know their family, their friends, and how their space integrates into their daily life. I'll know how they host, how they prepare meals, and how they use their leisure time," she explains. "I'll know everything about somebody so that first meeting is when we can see if we are a good fit — because we're going to be spending a lot of time together."
If that goes well, Alissa creates a custom proposal for the client in two parts. First is the design proposal. Once the project is designed, she proceeds to the building proposal that will include all the costs for the build through completion.
"It almost always starts as one space," Alissa says. "But then we usually end up doing more, as it's less expensive and less trouble to do it all at once. I always say that if you can afford to do the entire project at once, do it. You're going to save so much money and headache."
Alissa says the scope of a project also has a lot to do with how clients can function during a remodel when they can't use their homes as usual. Temporary kitchens and bathrooms, wet surfaces they can't touch, floors they can't walk on, and stairs they can't use can make living through a remodel rather inconvenient.
"There are so many stressors that you don't even think about," Alissa says. "And I try, in my first meeting, to ask if they're prepared for it. This is going to be dirty. This is going to be rough. I really try to show them how it's going to be because it can be challenging at times."
Although there are cost savings to doing the entire remodel at one time, and you only live through the mess once, some clients want or need to tackle a project in two phases. That isn't a problem for Alissa who wants her clients to end up with the home they love.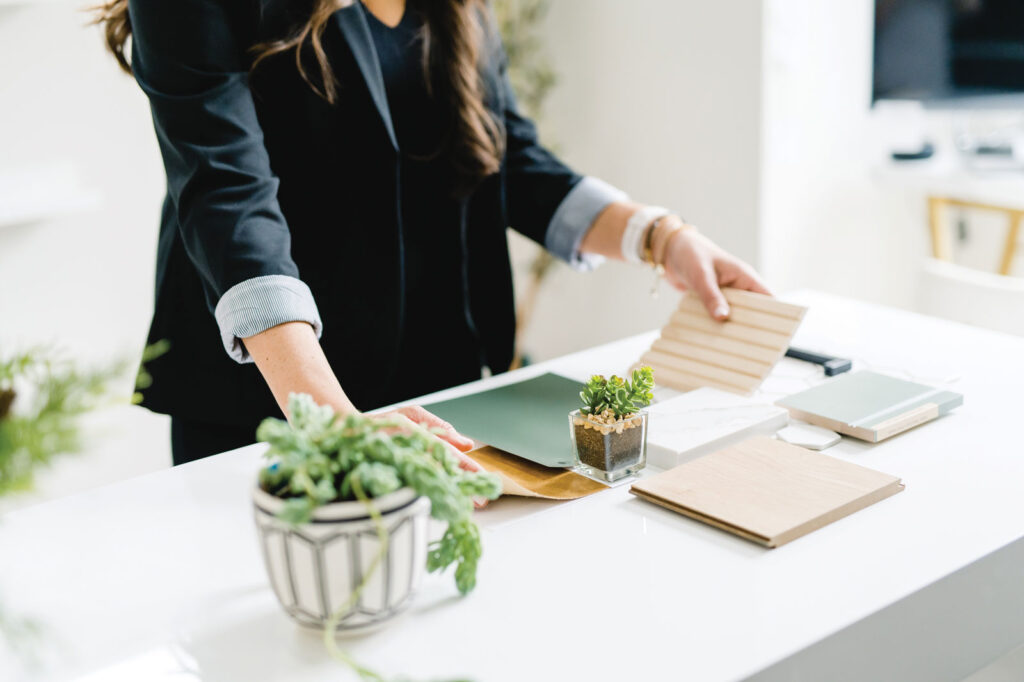 Great design doesn't have to start from scratch
People tend to see a house as it is, not its potential. A room is a bedroom so it can't be anything else. Or the kitchen sink is here so the footprint of the kitchen must stay the same. Someone like Alissa can see how space can work better for a client by looking past the current walls and space functions. Her philosophy of great design is a combination of factors.
"It's knowing everything that's out there, so I don't need to show my client 24,000 samples of tile. They want to see 10. But those 10 samples are ones I know you will like based on what I know about you and your life," Alissa says. "It's also keeping up on trends but more importantly, knowing when to pull in trends for a particular client. There is no right or wrong. It's about factoring in trends, plus your design style, plus your family life, and mixing it all together to create harmony."
Redesigning and renovating a home isn't just for making good television. Home do-overs are for recreating spaces that match real life.