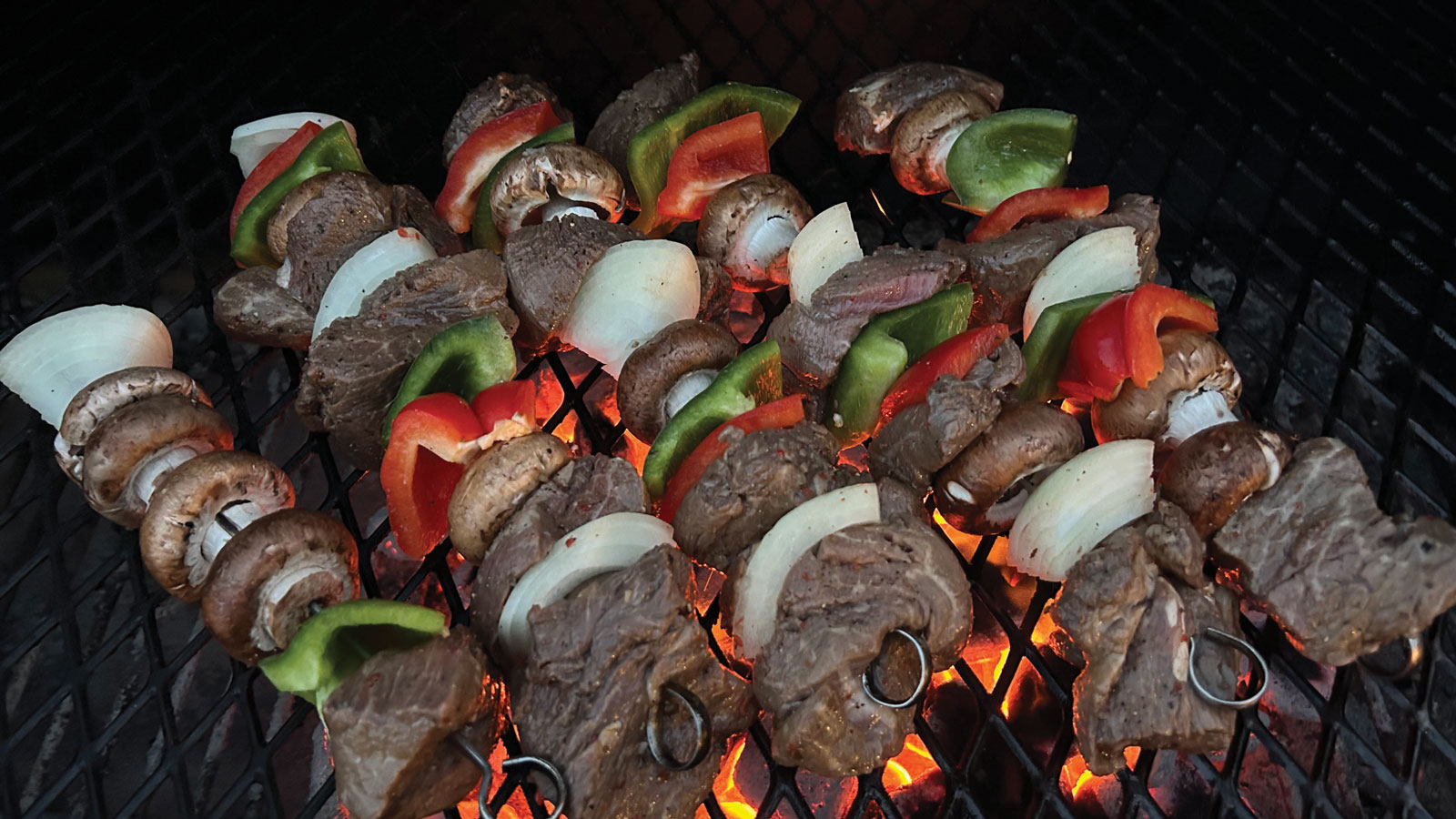 Hello, and welcome to the inaugural "Cookin' with Hoss" column! For those of you who don't know me, my name is Jim Koetting, aka "Hoss," and I have been involved with the Columbia restaurant scene since 1980, starting as a cook at a bar; gradually working my up through the ranks as kitchen manager, manager, chef, and general manager at the old Boone Tavern; and, ultimately owner of Hoss's Market.
With this column, I'm hoping to share some of my favorite recipes along with the "whys" behind the techniques and some of the history and cultural background behind the recipes. Some may incorporate many ingredients, but most will be fairly approachable, straightforward recipes that are flavorful. I believe that cooking should be enjoyable and not an onerous task that is met with trepidation.
With Father's Day coming up, I'm sure many dads will be manning the grill to feed the family. In order for the meal to come off without a hitch, the first step is to try to develop a plan that will allow the end result to be delicious and satisfactory without the production becoming an "Iron Chef" style experience.
Menu selection is crucial: It should be tasty, relatively easy, and hopefully, economical. One of my favorite meals that meet the first two criteria is kabobs. There are two keys to making this a surefire hit. The first key is to make sure you have flat stainless-steel skewers so you can turn the kabobs without the food spinning around on a flimsy bamboo stick (these are available at restaurant supply stores and finer kitchen departments). The second vital step is to make sure you practice mise en place — a French term referring to having all the ingredients necessary for the dish prepared and ready to combine before cooking — or "meez" in chef-speak, ready to go.
The signature for the kabobs is the mixture that the protein is marinated in. The options are many, and the time will vary with what the main acidic ingredient is, as well as the type of protein. Soy sauce and citrus juices will denature, or "cook" protein — the technique used in ceviche — so shorter marinating times are required. Meats can soak longer in vinegar-based marinades, thereby absorbing more of the flavors.
---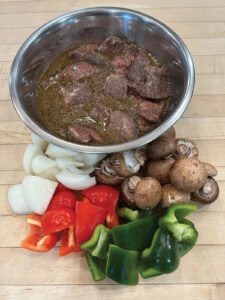 Grilled Beef & Shrimp Kabobs
Yields 6-8 servings
Ingredients:
3 lbs beef (my favorite is strip loin, but if you want to go crazy tenderloin can be used or to save a little use top sirloin), cut in 1-½ inch cubes.
1 1/2 lbs. large shrimp (15 ct to the pound or large). These can be shell-on (tastier but messier) or peeled and deveined
½ cup cheap Italian salad dressing
¼ cup beer
¼ cup apple cider vinegar
1/8 cup Worcestershire sauce
¼ cup vegetable oil
1 tsp. granulated onion
1 tsp. granulated garlic
1 tbsp. Hoss's steak seasoning
1 tbsp. freshly ground pepper
2 tbsp. hot sauce (optional)
Veggies: these can include, but are not limited to, bell peppers, red or yellow onion, mushrooms, tomatoes, zucchini, and cooked and peeled new potatoes.
Directions:
Mix all ingredients together. (If using sirloin, pierce all over with a fork or a Jaccard tenderizer).
Place beef in a stainless or other non-reactive container, or Ziploc, and marinate for three hours to overnight. Shrimp can be marinated for an hour.
You can skewer a variety of items together or you can have dedicated skewers with each having only one item.
Grill over moderately hot coals until medium rare.
---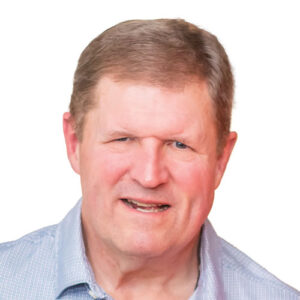 Jim "Hoss" Koetting is a retired restaurateur/chef who enjoys gardening, good food, good bourbon, and good friends.