Endless Pasta-bilities at Pasta La Fata
Photos by Lana Eklund
This story originally appeared in the March 2023 issue of COMO Magazine.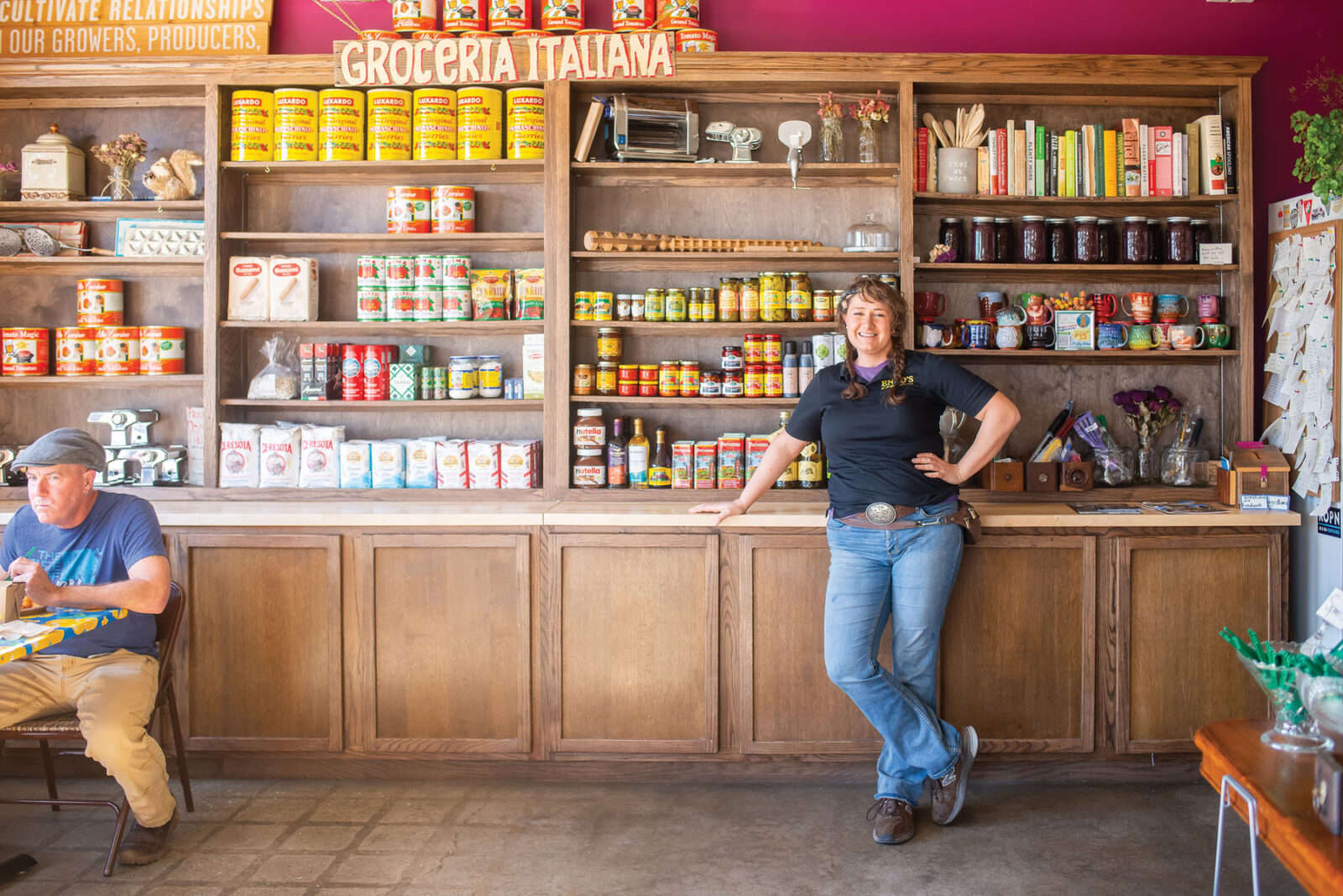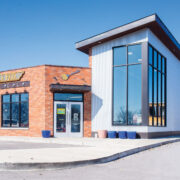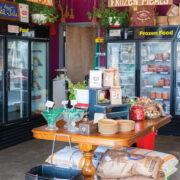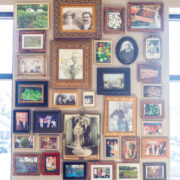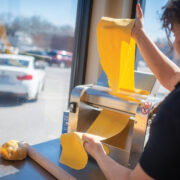 View Gallery
Shelly La Fata's signature XL raviolis flavor an authentic Italian history.
The Pasta La Fata story is filled with twists, turns, and authentic, made-from-scratch kinds of pasta — and that's only the beginning. Michelle "Shelly" La Fata says she is constantly amazed that what started as a side hustle has grown into a thriving business with endless pasta-bilities.
"Pasta La Fata is not a restaurant — which sometimes confuses people, I think, but they are learning that it is so much more," says Shelly. "We've had an enormous amount of enthusiasm and support from the local community to get to where we are today."
The great-granddaughter of four Sicilian immigrants, Shelly was born and raised in St. Louis eating mostly Italian cuisine and shopping in Italian grocery stores.
"I grew up thinking my grandma's food was a religion. I would ask if we could order tacos or Chinese food and the answer was always, 'No! What would we order?'" she says, laughing.
"I thought all kids shopped in Italian grocery stores," Shelly adds. "I love to travel and when I go somewhere new the first thing I do is find the Italian neighborhood and check out the shops and the food."
She came here for school — and never left
Shelly moved to Columbia from St. Louis to attend the University of Missouri, graduating with a degree in international peace studies in 2004, and she has been here ever since.
A few years later, she began working with Bryan Maness, chef-owner of Ozark Mountain Biscuit Co. — then a food truck only — managing its festival operations, which included driving a 30-foot trailer around the country.
"We would set up a commercial kitchen out of which to make biscuits from scratch, sometimes in 90-degree weather," says Shelly. "It literally made people's jaws drop — it was nothing like they had ever seen before."
Between festivals, Shelly used the Biscuit Company's kitchen to make giant toasted ravioli, which she began selling late-night at local bars.
"I was so nervous the first time I had to approach a bar owner, asking if I could sell my XL raviolis," she says.
Discovering success, Shelly quickly realized she wanted to feed more people and expand her sales. In 2018 she applied to the Columbia Farmer's Market and started making a variety of regular-sized ravioli which sold out in 90 minutes.
"I had impostor syndrome — I kept thinking, 'They don't really like it. Why am I doing this?' But every Saturday people were standing in line asking if I had sold out yet. Sometimes I think people were in line and didn't even know what it was," she recalls.
COMO to the rescue
As Pasta La Fata grew, so did the support Shelly received from the community.
"When I first came to the Columbia Farmer's Market, I brought a TV tray and rolling cooler. Now I arrive with a box truck and multiple tents," Shelly adds. "We would have a line of 30 people before I could even get set up."
Shelly says she slowly increased her offerings as she saw the potential for expansion.
"I think a major part of our growth can be attributed to the fact that I was in front of the booth every Saturday talking to every single customer," she explains. "That makes a huge a difference."
When the Ozark Mountain Biscuit Co. festival schedule came to a halt due to COVID, Shelly moved the Pasta La Fata operation into the kitchen at Café Berlin. She also hired her first full-time employee, Moki Prevo, who came on as a prep cook and is now the general manager of Pasta La Fata.
"Moki looked at my chaotic systems and helped me streamline and implement organization. We are both creative, but our brains work differently," Shelly says. "She was a checkpoint for new ideas."
After Moki and Shelly developed a website and started delivering meals, Pasta La Fata quickly became too big to continue to share a kitchen.
More customers means more staff
In conjunction, Shelly began working with Sarah Cyr, a seasoned restaurateur, and coach at the Missouri Women's Business Center.
"We were perfectly matched," says Shelly. "I told her I would do whatever she said. I needed to set up payroll, increase revenue, promotion tactics, a business plan and a loan from the bank. She was always like, 'We got this. Trust me. Let's go.'"
With help from Sarah, Shelly secured financing from Central Bank and the Missouri Regional Planning Commission, and Pasta La Fata opened a brick-and-mortar location at 1207 Rogers St., Suite 106, behind Ozark Mountain Biscuit Company, in early June 2022.
Today, Shelly and her team of 17 employees work with local farmers to ensure that the ingredients used to make their products are as locally sourced as possible.
"We even planted 300 tomato plants and processed the tomatoes into sauce ourselves," she says, pointing to a photo on the wall of her favorite farmer. "We are creating an important connection between who is making the food and where the ingredients are coming from."
At Pasta La Fata, all sauces and pasta are in small batches, made from scratch daily. Shelly taught herself to make pasta dough, and it took more than two years to perfect.
The hot to-go offerings consist of weekly rotating pastas detailed on the digital menu hanging above the counter, including a variety of lasagnas, cannellonis, and carbonara, with flavors dictated by what is in season. The deli case is filled with soups and fried snacks like mozzarella and Shelly's signature toasted ravioli. Each week there is a curated sandwich available.
The flavor, the feel, and the look of authentic Italian
The back wall is lined with shelves of Italian dry goods including flour, bread, olive oil, and canned tomatoes, plus cooking tools like pasta rollers and cheesecloth. The refrigerator offers a variety of greens, potato and pasta salads, tiramisu, fresh pasta, Italian cheeses, and meal kits. Open the freezer to select take-home items like small-batch sauces, cannelloni, lasagna, and the wildly popular short rib ragu ravioli.
"Our lasagna is really unique because it is light, fluffy, and silky, and it gets a response when people try it for the first time. The next big step for this business is not a restaurant, it's a lasagna factory," Shelly jokes.
For dessert, Italian cookies made from Grandma La Fata's recipe are on display, alongside an assortment of cakes and pastries.
Pasta La Fata is open for full-service Tuesday through Saturday and Sundays are coming very soon and can be found at the Columbia Farmer's Market on Saturdays year-round. PastaLaFata.net offers online ordering, as well as catering and delivery options.
Details about rotating menus and upcoming events are on the @pastalafata Instagram and Facebook pages, by signing up for the newsletter, or by joining the @pastalafatafamiglia Facebook group.
"One of the things that has set us apart and helped us be successful is that I am really authentic with my social media — as the business keeps growing, I am always telling the story," Shelly says.
The schedule of upcoming pasta-making classes, taught by Shelly, can be found on the website and for the monthly Italian Wine Dinner series. Each five-course meal features a different region of Italy and is seated family-style for 30 people, with two sessions offered for each dinner.
"We are first and foremost a pasta shop," she says. "We have found a need in the Columbia community and will continue to fill it."
---
Pasta La Fata
1207 Rogers St Suite 106
573-554-5466
pastalafata.net