This article originally appeared in the February 2023 issue of COMO Magazine.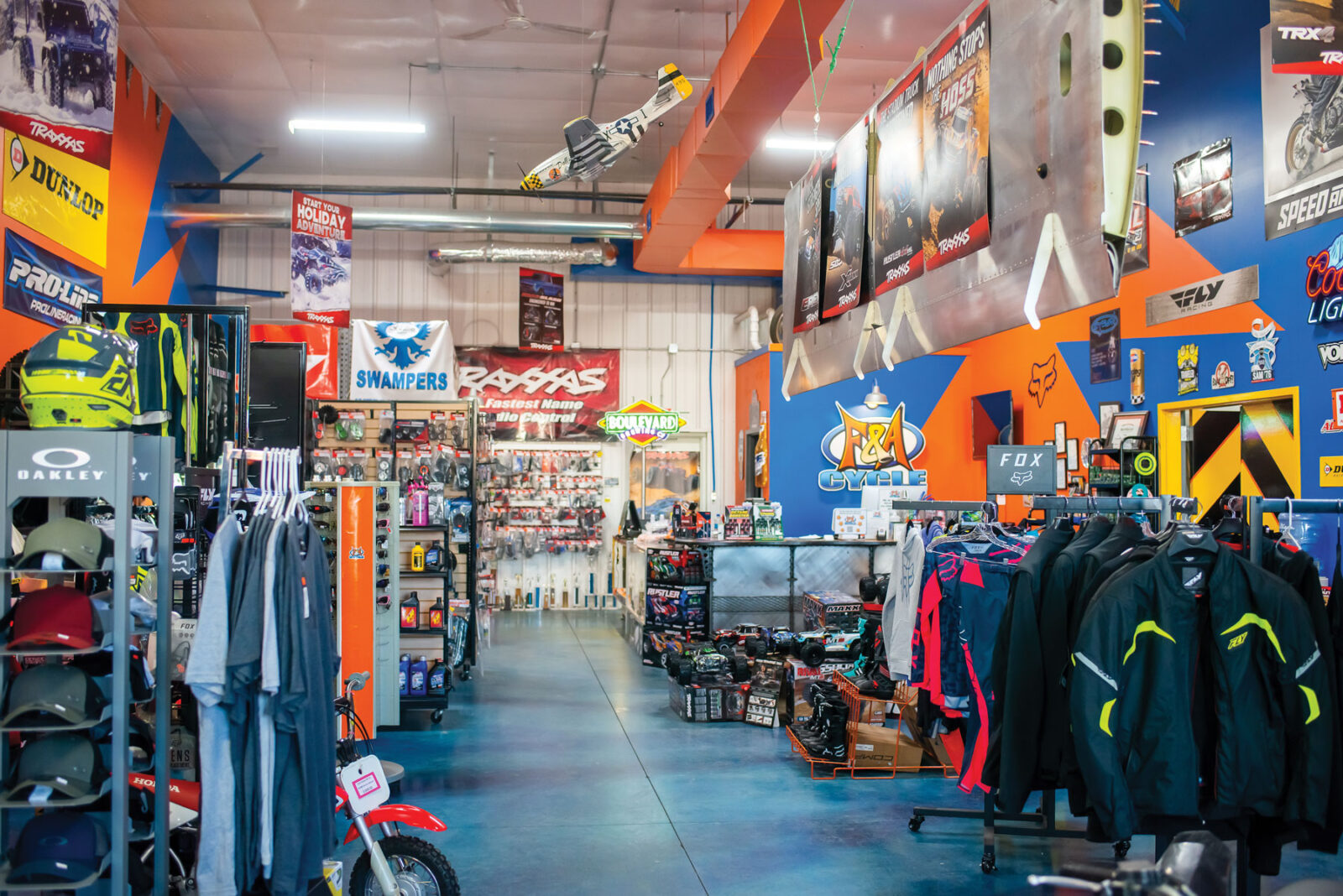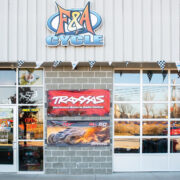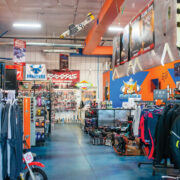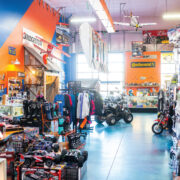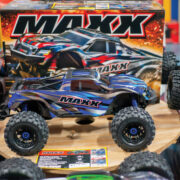 View Gallery
F&A Cycle begins its ninth year making motors purr.
Cody Robart and Jason Fairless are automobile and motorcycle restoration experts, whose commitment to their craft and customers borrows from the ancient Greek medical oath: "First, do no harm."
"If you want to work on a hundred-thousand-dollar car, you'd better be able to prove you can do it," says Cody, who joined forces with Jason to open F&A Cycle eight years ago at the intersection of Old Highway 63 and Business Loop 70.
Restoring treasured vehicles and motorcycles was the work that brought the two together. F&A Cycle also has a full line of outdoor race apparel, an impressive array of high-performance remote-controlled vehicles (trucks and airplanes, primarily), and recently added a new Cerakote and powder-coating facility.
And there's also a small airplane — hanging in pieces on the walls and from the rafters — that will be fully assembled once the engine arrives.
Roughly a decade ago, Cody was an insurance agent, with a passion for power sports. He bought and sold ATVs, motorcycles, and parts on Craigslist in his spare time. He also refurbished motorcycles and did other refurbishing work that included repainting wheels and racks, installing graphics kits, and recovering seats. Jason, who has an engineering degree and a lifetime of mechanical projects already to his credit, was doing vehicle restoration in his home garage, building a strong client base. One day Jason came across some of the machines that Cody had arranged to sell at a now-defunct motorcycle shop — they both bought parts there — and he was complimentary about Cody's attention to detail.
"Because Jason has a high attention to detail as well, he saw that in me and invited me into his world," Cody recalls. It wasn't long before their collaboration in Jason's garage created even more demand for their services.
"We had to have a garage to finish some of these restoration projects that we had lined up," he says. They called it F&A Cycle and went into business so they could buy motorcycle parts with a dealer discount.
"We thought if anybody else in the public wants us to buy some stuff from us, we'll help them, too," Cody adds. That was just an option they could pursue, because with the restoration work already on their schedule, he says, "we didn't care whether the motorcycle business ever had any customers at all."
But, of course, the motorcycle customers came; and kept coming. And adding Cody's refurbishing skills to Jason's mechanical expertise, the shop will take on practically any project.
"We have customers that have fleets of restored antique cars," Cody says. "They don't want to take them just anywhere. We stayed booked out so far in advance on just the antiques."
Giving a tour of the shop, Cody pointed to the Porsche 911 Carrera on the lift. A 1959 Chevrolet El Camino was undergoing restoration and will have modern performance attributes. Cody proudly describes the shop's embrace of "old school" mechanics and solutions.
"The old school mechanics can help you get real world drivability," he says. "These New Age mechanics and their computers can just give you the highest number on bar graph; but it's still gonna cackle and cough and be hard to start, and sputter at stop lights."
F&A Cycle introduced remote-controlled cars and planes after customers saw the shop staff playing with the cool trucks in the parking lot.
"People kept seeing us play with them in the parking lot and they'd drive by and go, 'Where'd you get those? How do I get one? Do you sell them?'" Cody recalls. "And I'd hand them a magazine" for ordering the R/C vehicles. Before they knew it, the shop had orders for about 20.
"I thought, 'Well, maybe I need to start selling them,'" he says. "It was like opening another business within a business. We didn't realize that at the time."
When F&A Cycle first opened its doors, the store shelves were mostly bare—and stayed that way a while. After all, Cody and Jason only wanted the garage space.
"As we got more and more input from the public over time, that's when we started to stock our shelves with things people had asked for," Cody explains. "Some people go into business, and they've got a plan and they're like, 'I know exactly what I'm gonna buy,' and we didn't."
The shop began providing the Cerakote and powder coat service about a year ago, and now that line has expanded to include different options. Cody doesn't disagree with the observation that opening the business was sort of an experiment.
"I guess to some extent it is still an experiment because a lot of the technology on everything is ever changing and we try to grow with it," he says. "But it's been fun. And every day, whenever I answer the phone, it's not like it's the same thing over and over."
Sometimes the caller has a question about or project with a motorcycle. Sometimes it's a four-wheeler, a dirt bike, or auto restoration. Maybe it's restoring cast iron lawn furniture or upgrading to the next level of remote-controlled vehicle.
"And we kind of like it that the way," Cody says. "It keeps the days very interesting."
Oh, and about that airplane the team is building? The wings are ready, hanging from the rafters. The rest of the airplane adorns the walls. Cody says Jason is just waiting on the motor to put it all together. What is its destination?
"It's going to fly," Cody says, quickly adding, "Well, I'm not going to, but Jason's gonna fly it." He notes that Jason is a pilot. "So, yeah, it's the real deal."
F&A Cycle, LLC
1213 N Old 63, ste 104
573-214-2300
fandacycle.com