Pole Dancing: More Than a Workout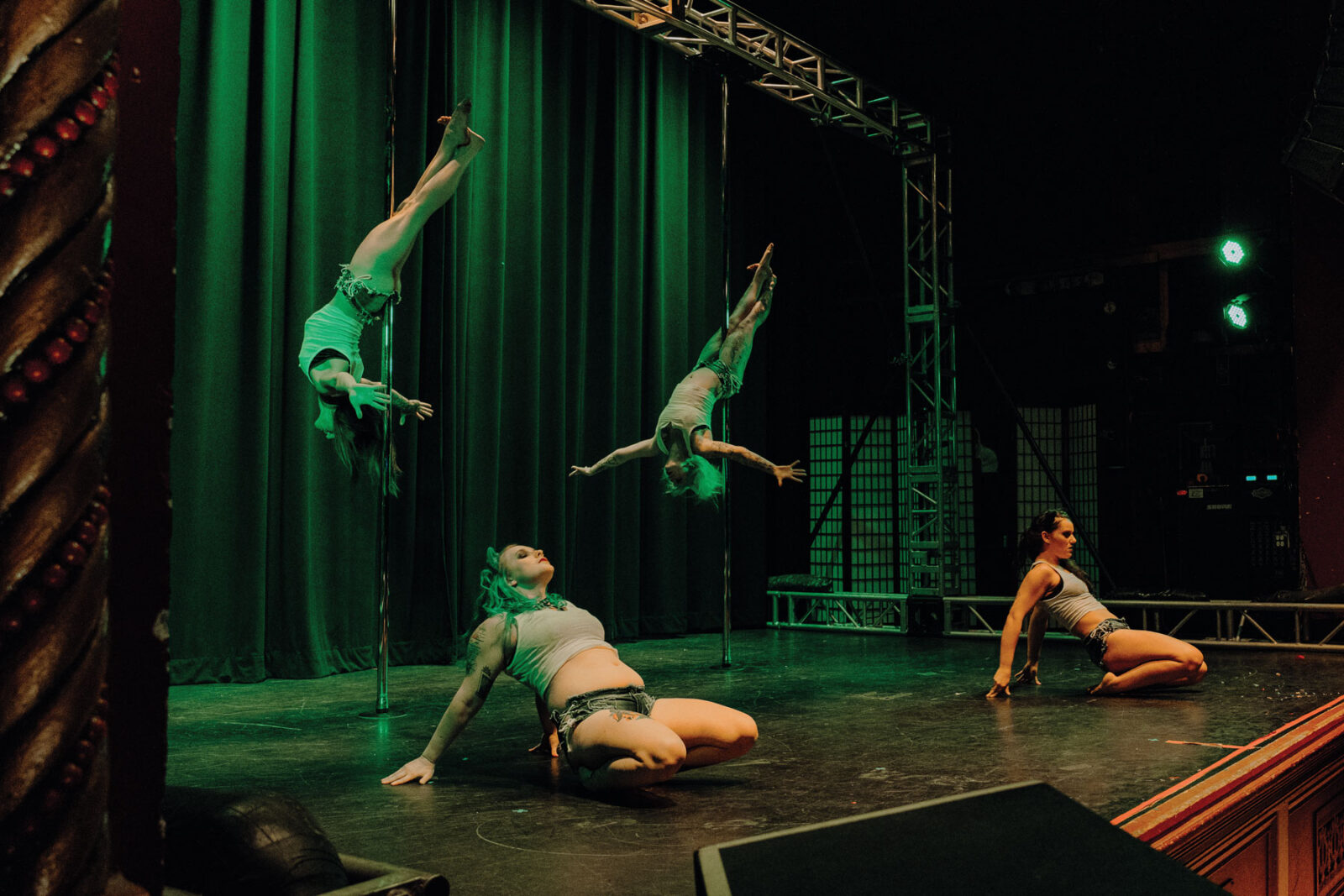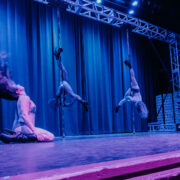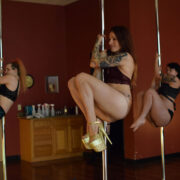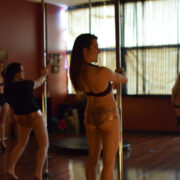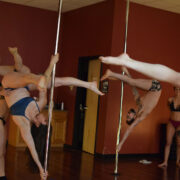 View Gallery
Muse Pole Fitness promotes physical movement and welcomes everyone as they are.
Muse Pole Fitness started in 2012 with one pole in owner Jordan Mazur's living room and has grown into a three-room studio tucked into a strip mall at 3605 South Providence. While it appears unassuming, there is an unmistakable, almost electric energy that can only come from an inclusive, welcoming environment that builds confidence.
Come as you are
Muse currently offers a variety of classes on a drop in basis: pole trick, pole choreography, strength and flexibility, chair dancing, floor work, and lyra, or aerial hoop. Classes are available for all skill levels from those dancing for the first time to experienced performers.
"It's a balance of foundational elements found in both yoga and Pilates," Jordan says about the workout. "It can be empowering and sexy, or not. Some classes are more skill based and others are just about feeling sexy. You can choose."
The freedom to participate in a way that is comfortable and to show up as you are is essential to Muse Pole Fitness. It is a place where people can gather, learn new skills, support each other, and look and feel badass while doing it.
Health vibes and benefits
Jordan says pole dancing provides a variety of physical and mental health benefits.
Dancers can know they are "in a place where they're not discriminated against for any reason," and that it's accessible to everyone, Jordan says.
"Some people will see some weight loss. A lot of people find a lot of mental health benefits," she adds. "We are by no means therapists, but a lot of people find that they have a healthier relationship with their bodies and that makes them happier and that makes them feel empowered."
Along with sundry physical and mental health benefits, Muse Pole Fitness also fosters a sense of community that is essential to a sense of purpose. Muse aims to be an all around accepting place for all bodies and individuals.
"I think a lot of people who have struggled finding community elsewhere find that they have a community here," she explains.
Even a beginner can do it
Jordan says the first level of classes is among her favorites because "everything is a victory."
"People walk in thinking that they're not going to be capable of much and then there's a lot of things they find they can do quickly," she explains, her voice rising with excitement.
The goal is to have teachers prepared and classes accessible. Everybody is different and teachers are ready to provide variations that will provide opportunities to grow and explore sensations through movement.
"We go through teacher training and then we constantly revisit all the things in our syllabus and progressions to just sort of talk about if there's ever something that comes up that we haven't seen and what the best way to handle it is," Jordan says. "Whether it be an injury, or somebody who's slidy or just whatever, it might be best spotting cues."
If you are interested in joining Jordan and her team of teachers at Muse Pole Fitness, you can join online or call the studio for more information.
---
---
Muse Pole Fitness
3605 S Providence Rd, Ste 4
573-999-6234
musepolefitness.com