Romance blooms at La Takita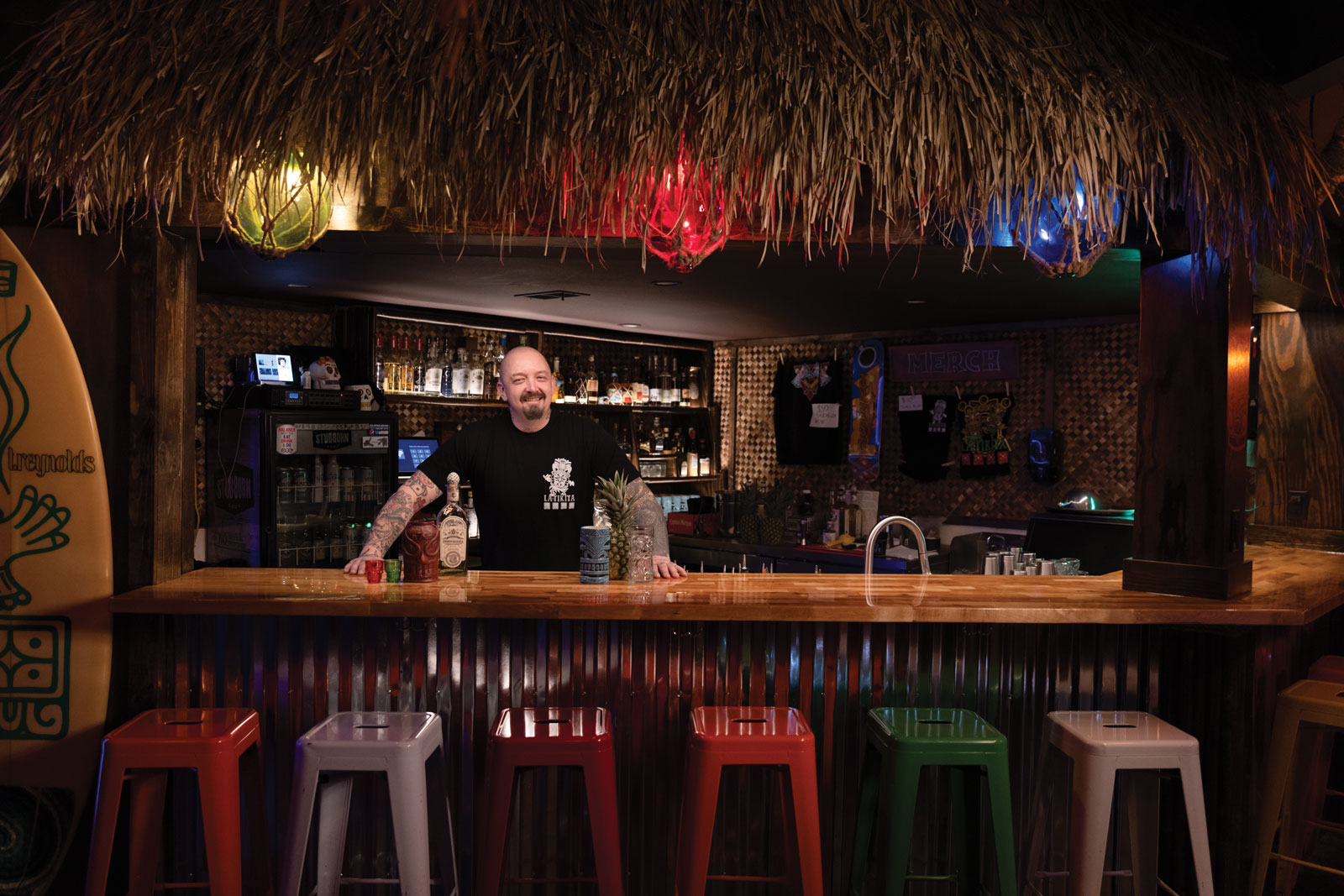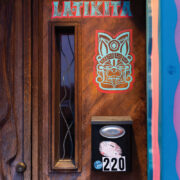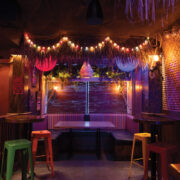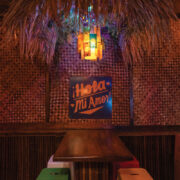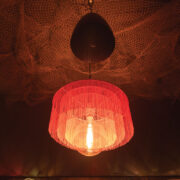 View Gallery
Columbia's newest Mexican-themed tiki bar, La Tikita, is the perfect night out for both lovers and tequila-lovers.
Every weekend, like clockwork, Downtown Columbia comes alive as residents march to their favorite bars and restaurants to indulge and imbibe.
The District is home to bars and breweries that fit nearly every niche — sports bars, dance clubs, Irish pubs, and even a honky tonk joint — but in a college town, it can be difficult to find a relaxing spot to enjoy a few drinks on a Friday evening without compromising the excitement of a night out.
This is exactly what Jesse Garcia set out to create with his newest venture, a Mexican-themed tiki bar called La Tikita.
"I sat on the idea for two or three years," he says. "Columbia doesn't have anything that's an experience like you get in bigger cities. I wanted to make something that was a little bit special."
There are few people in Columbia who know the nightclub industry quite as well as Jesse. After serving as general manager at Sideshow, Jesse went on to own his own bars: Roxy's, The Penguin Piano Bar, and The Social Room. After closing The Penguin and Roxy's, Jesse poured his time into The Social Room, which is where La Tikita has found a home.
Though La Tikita is nestled into the front room of The Social Room's Eighth Street location, the two bars could not be more different. The Social Room is a nostalgic space that features an expansive dance floor, pool table, and arcade games, but entering La Tikita through the mirrored, speakeasy-style door transports you into an entirely different world.
Still, La Tikita isn't your typical tiki bar, "I'm not Polynesian, I'm not Hawaiian, and I've never been there, so I wouldn't know how to design a 'traditional' tiki bar," Jesse says. "But I do have Mexican heritage, I've been there, and I love Latin culture, so I pulled a lot of inspiration from that. That's where the name comes from—La Tikita—it's just a little tiki. It's a tiki bar, but it's all Mexican and Latin themed."
These influences are clear when visiting La Tikita. Every inch of the space has been meticulously designed, with woven wood walls, soft flickering lights, and a carefully placed ofrenda honoring the bar staff's loved ones.
Even La Tikita's romantic "origin story" — which Jesse feels is imperative to feature at any tiki bar — stems from Aztec legend. The space feels uniquely intimate, but not simply because you're hearing the sweet sounds of Elvis Crespo crooning over the sound system… or because there is only seating for 25 people in the space.
"That's where the inspiration came from in the first place," Jesse says. "I wanted to create a space that would be a romantic date spot for people, so I borrowed a lot of Aztec folklore and history to create the back story, and it's just this wonderfully intertwined story about how La Tikita is a hideaway for star-crossed lovers."
Determined not to cement himself as Columbia's very own Cupid, Jesse goes on to say that La Tikita is also a wonderful place for small groups who are looking for a low-key evening with delicious cocktails.
Speaking of which, Jesse's love for a good tequila has translated perfectly into La Tikita's cultivated cocktail menu.
"We have the classics, like a caipirinha or a really well-made margarita," he says. "But we have some of the best tequila selections you'll find in the entire state, some of the hardest-to-find bottles of tequilas, mezcals. If you're into premiere tequilas or want to try something new or something you can't find in other places, La Tikita is going to be one of the best places to get them. With the Mexican theme, we built the menu on quality ingredients and [these] top quality liquors, and I think it really shows."
The building project just wrapped up in October, but La Tikita has quickly become a popular spot for those looking to escape the throng on the dance floors. With a limited capacity, the space fills quickly with both customers and mirth.
"As far as I can tell, it's been rave reviews so far," Jesse laughs. "Our cocktails have gone over really well, people like the vibe of the space, and they love the music… You can't help but dance at the tableside. Usually, [people] will get a drink, maybe not even finish that first drink, and suddenly they're dancing — just grooving — next to their table. So [La Tikita] has a really welcoming, fun environment without being too over the top."
Though grooving is inevitable, Jesse stresses that La Tikita is meant to be fully separate from The Social Room's dance floor din just on the other side of the door.
"We didn't want La Tikita to become a break for [The Social Room's] dance floor, so we have different entry points for both bars," he says. "We want you to enjoy the experience of having a fancy cocktail and enjoy the ambiance there, and I think it would be hard if [you] were commingling with tipsy people on the other side of the bar who are just coming over for a sweat break."
Similarly sweaty, La Tikita's construction was a labor of love. Jesse explains that The Social Room's kitchen had previously been located in the space, so a months-long renovation had to be done to create a full kitchen at the back of the building before construction on La Tikita could take place. Fortunately for those that get the munchies after a few tequila shots, The Social Room's full menu is available at La Tikita. Fortunately for Jesse Garcia, the time and effort spent building La Tikita was more than worth it.
Smiling like the proud father he is, the man who has owned and created multiple bars says one more thing simple about La Tikita: "I think it's the most beautiful thing I've ever built."
---
La Tikita [at the Social Room]
220 N 8th St. Columbia, MO 65201
(573) 397-6442
thesocialroomcomo.com/la-tikita