COMO 365: January 26, 1980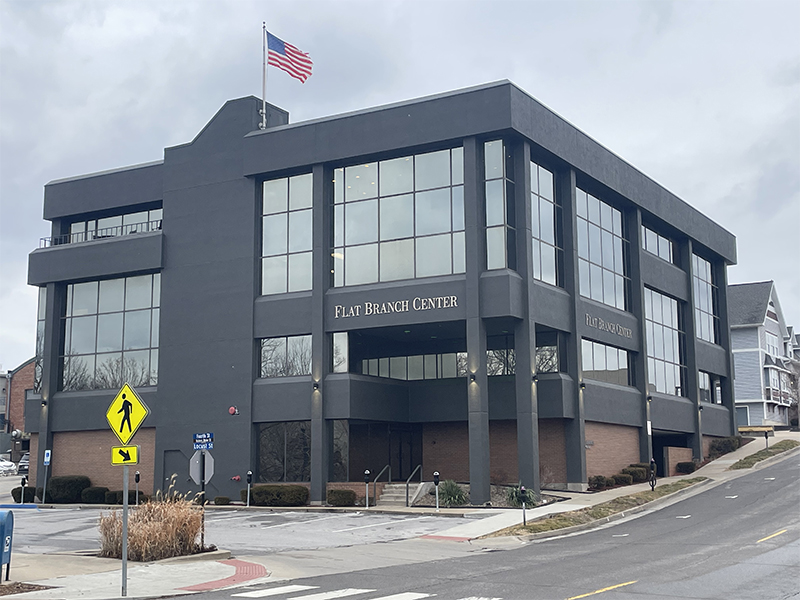 This date in Columbia history: Market Square, Flat Branch, and 70 years of redevelopment activity
On January 26, 1980, the Columbia Missourian published a two-page special report on a proposal to redevelop the area along Flat Branch Creek, south of Broadway, into a hotel, convention center, retail, residential, and business center. The Flat Branch Project, as it was known, was the focus of intense debate among leaders, businesspeople, and Columbians in general.
The project was sparked when rumors began to fly of a separate project to build a large regional mall. The Flat Branch Project was defeated by voters in April of 1980. The rumors were true and in 1985 the Columbia Mall opened near Stadium and I-70. The Columbia Mall was the city's third mall, after Parkade Plaza opened in 1965, and Biscayne Mall in 1972.
The infamous concrete canopies, now gone, along Broadway were constructed in 1968 largely to make downtown more mall-like to compete with Parkade; they lasted for over 40 years and are now widely seen as an architectural mistake.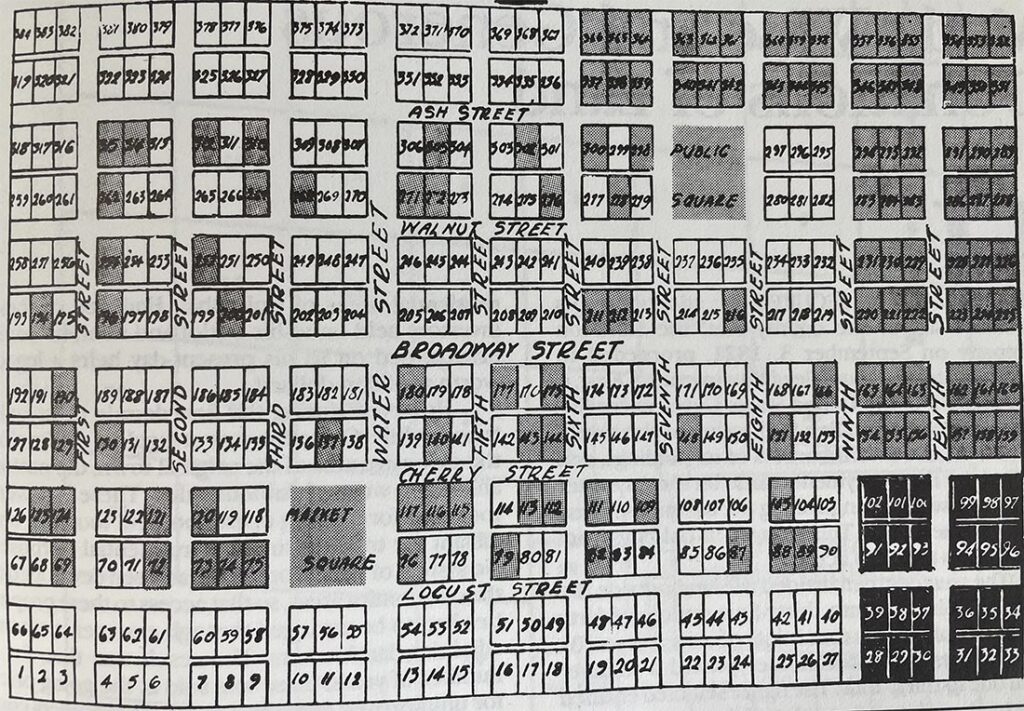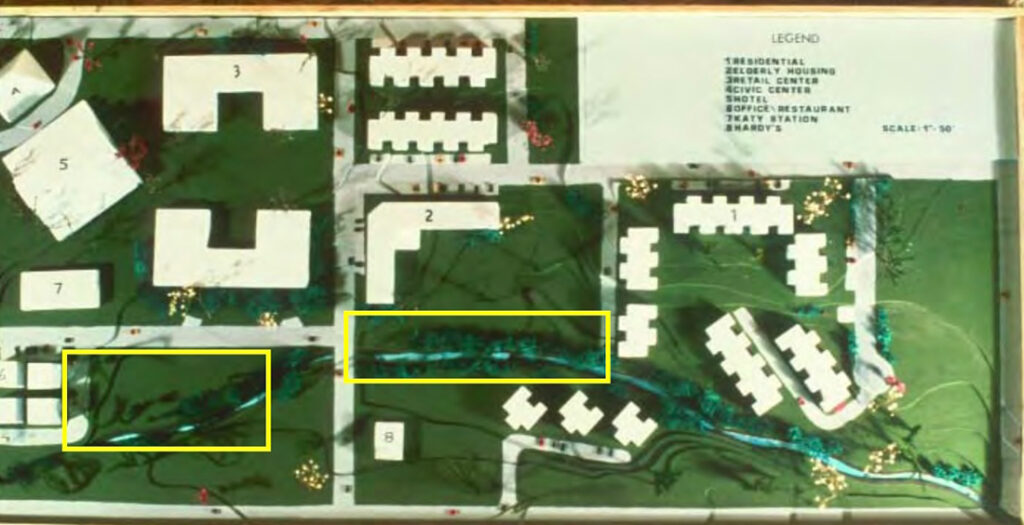 The 1985 Columbia Mall was much larger than the earlier ones, and the first truly regional mall in Columbia. It remains the largest mall in mid-Missouri in 2023. Its construction continued a decades-long competition for retail business between downtown and the outskirts of the city— one that has somewhat mellowed in the 2020s, as Columbia has grown in population, and both areas have succeeded at finding a niche in the retail ecosystem.
The 1980 Flat Branch Project was the largest of multiple proposals to redevelop the area that spans from the 1960s to 2023. Flat Branch Creek was the defining geographic feature of early Columbia and the first source of water. In 1821, the town of Smithton was moved from the west side of the creek to the east side and renamed Columbia when natural springs that fed the creek were discovered where downtown now stands.
The original plan of Columbia included a Market Square on Flat Branch Creek, taking up an entire city block between Cherry, Locust, Third, and Water streets. Third Street was eventually widened and renamed Providence Road; Water Street was renamed Fourth Street. Water Street was originally planned as the main north-south road, was wider, and was named after its position along the east bank of Flat Branch Creek.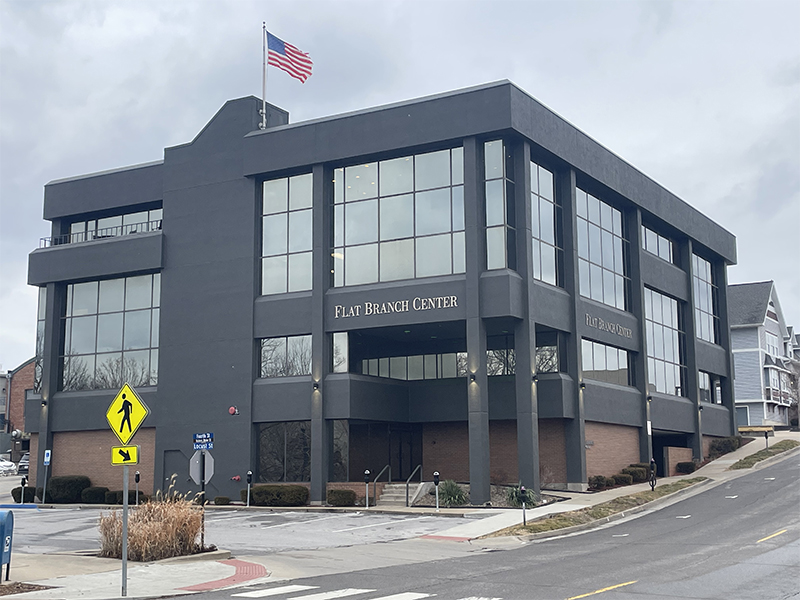 As shown in a History of Columbia and Boone County by John C. Crighton, original courtesy of the Boone County Abstract Company, from the private collection of Matthew Fetterly
The Market Square and banks on either side of Flat Branch Creek were filled with homes and businesses for most of Columbia's history. After the construction of the M.K.T. Railroad, which terminated in the neighborhood, industry developed, including warehouses, lumber, and oil storage.
By the 1950s, many of the buildings were old, cheaply constructed, and referred to as "slum housing." Many were still using outhouses and much of the neighborhood was owned by wealthy landlords who rented cheap apartments to students and marginalized groups. Much of the area was included in what is known as Cemetery Hill, a black neighborhood, mostly on the hill between the creek and Columbia Cemetery (Eat Well and Raising Cane's in 2023). Flat Branch Creek was polluted by industry and used as an open sewer.
In 1962, the Land Clearance for Redevelopment Authority proposed clearing and redeveloping the area, which included several businesses and over 1,000 private homes. The plan was met with immediate and intense pushback. Many landowners felt that they were not being offered enough money in return for their properties; others were opposed on ideological grounds, saying the government had no business in what should be the affair of private businesses.
Ralph Alexander, an attorney, spoke at a city council meeting and said, "I own some substandard property, I admit it … I am willing to tear down every substandard place I own if the people have a place to go. I have torn down some of them. I just want to develop my own property in my own way, and I don't want these men telling me how to do it."
A.J. McRoberts was a leader of the opposition. They took out a half page advertisement in the 1962 Columbia Missourian that was headlined "Your Right to Own Property is in Jeopardy. The Bulldozers are Coming!" The 1963 proposal was taken to voters and was defeated 4,579 to 3,183.
Redevelopment plans were put on hold until 1979, when again the area drew attention, and a plan was drawn. The 1980 plan was centered around Fourth and Locust Street, the old market square, and included a massive area from Providence Road all the way to Sixth Street, and from Broadway to Elm. The redevelopment plan included a nearly 300-bed hotel, convention center, apartments, retirement homes, and a retail center meant to rival the malls popping up on the outskirts of town.
A.J. McRoberts again led the opposition to the development, which he framed as a battle between private property rights and big government. Mark Landrum, of what became Landmark Bank, who was an outspoken proponent for downtown, represented the supporters of the effort. The redevelopment proponents argued McRoberts was spreading misinformation among concerned citizens and that the development was a private-public partnership. Once again, the proposed redevelopment was sent to voters and again it failed.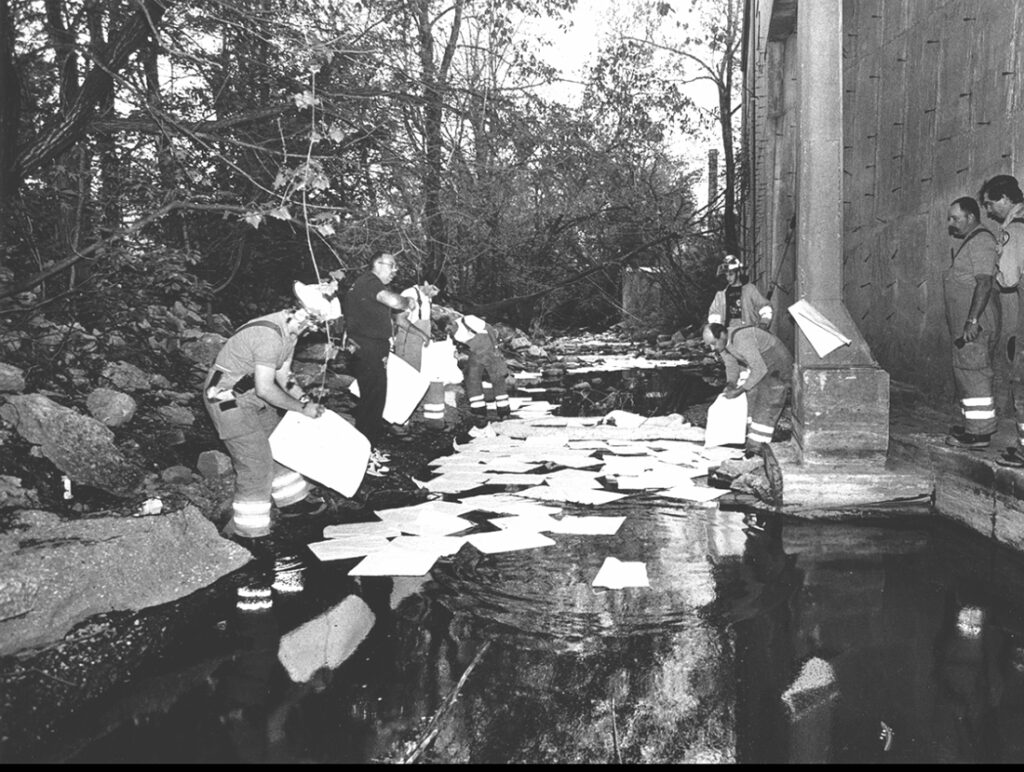 It was only in the early 2000s that efforts to restore and clean Flat Branch Creek and turn the area immediately along its banks into a park succeeded. Business and redevelopment did eventually come to the area through separate public and private efforts. The area of the 1963 and 1980 redevelopment attempts includes Flat Branch Brewery, the Flat Branch Center, Broadway Diner, Shiloh's Bar and Grill, the Chamber of Commerce, and the Columbia Islamic Center today.
Some of these buildings have stood for many decades, like the former Katy Station that holds Shiloh's. Others like the Flat Branch Center (originally Market Square Center) and Walton Building were built from the 1980s on. Struggles over the balance between private ownership rights and public space continue to 2023. The extension of Flat Branch Park and failed attempts by CVS to build a new pharmacy at the site of the Ice House (see prior blog entry) are only the most recent chapter in an over 60-year long story.
Encouraged by the preservation of buildings around Flat Branch Park, our group, CoMo Preservation, hopes to help homeowners, landlords, and institutions prevent the destruction of historic architecture. Original period styles might be replicated but will forever lack the social history of authentic structures. The preservation of historic buildings is necessary for Columbia's residents, students, and visitors to achieve a sense of place and, it follows, for our city's continued economic success.
If you want to join us in our mission sign up for our mailing list to receive news and updates
This CoMo 365 blog entry was constructed by Matt Fetterly using these sources:
Stephens, E. W. (1875) "History of Boone County." An Illustrated Historical Atlas of Boone County, Missouri. Philadelphia: Edwards Brothers
Switzler, William F. (1882). History of Boone County. St. Louis, Missouri: Western Historical Company. OCLC 2881554.
Elwang, William (1904). The Negros of Columbia, Missouri: A Concrete study of the Race Problem. Columbia, Missouri: Department of Sociology, University of Missouri.
Balthrop, Shawn (January 26, 1980). Flat Branch: A Special Report. Columbia, Missouri: Columbia Missourian. Archived at Missouri Digital Heritage. Accessed January 26, 2023.
Havig, Alan R. (1984). From southern village to Midwestern city: an illustrated history of Columbia. Woodland Hills, California: Windsor Publications. ISBN 9780897811385.
Crighton, John C. (1987). A History of Columbia and Boone County. Columbia, Missouri: Computer Color-Graphics. OCLC 16960014.
Cady, Chris (2006). Finding Flat Branch. from www.como.gov. Accessed January 26, 2023.
CoMo Magazine Staff (2007). Flat Branch: Creek of Dreams. Columbia, Missouri: CoMo Magazine. Accessed January 26, 2023.
Denny Valerie (July 3, 2008). Downtown canopies may be removed. Columbia, Missouri: Columbia Missourian. Accessed January 26, 2023.
Aton, Adam (August 18, 2013). Downtown Columbia Leadership Council unimpressed with latest CVS proposal. Columbia, Missouri: Columbia Missourian. Accessed January 19, 2023.
Germond, Al (May 26, 2015). Historic…Or Nostalgic? Columbia, Missouri: COMO Magazine. Accessed January 19, 2023.
Tibbitts, Tracee (May 28, 2015). Ice House, facing demolition, houses more than 100 years of history. Columbia, Missouri: Columbia Missourian. Accessed January 19, 2023.
Jackson, Dylan (September 30, 2016). Columbia council looking to purchase historic property, expand Flat Branch Park. Columbia, Missouri: Columbia Missourian. Accessed January 19, 2023.
Schloesser Paul; Boenitz, Joel (June 24, 2021). Unearthing history: Flat Branch Park project will expose long-covered section of stream. Columbia, Missouri: Columbia Missourian. Accessed January 26, 2023.
Decker, Sean (July 2, 2021). Ribbon-cutting celebrates first phase of Gateway Plaza. Columbia, Missouri: KOMU 8 via the Columbia Missourian. Accessed January 19, 2023.
Columbia City Website (2023). Flat Branch Park. www.como.gov. Accessed January 26, 2023.
---
COMO 365 is written by Matt Fetterly for comopreservation.org. The mission of COMO Preservation is to preserve the historic architecture of Columbia, Missouri. You may contact Matt at [email protected].