The most wonderful time of the year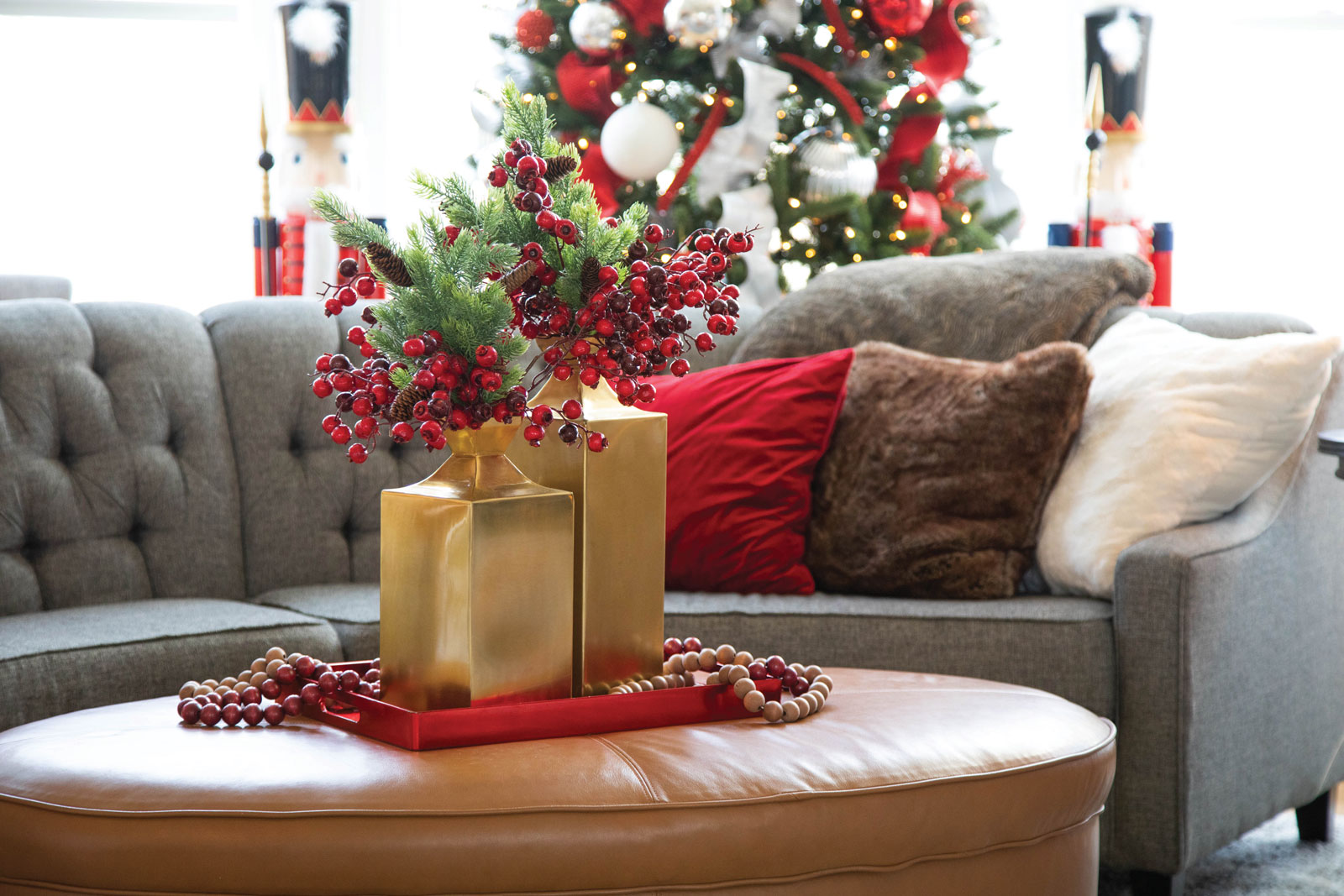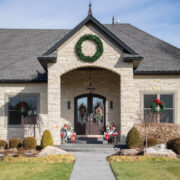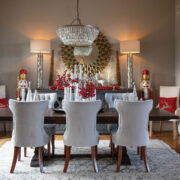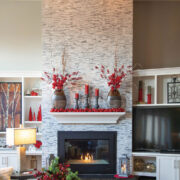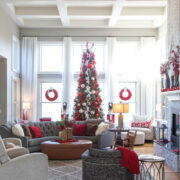 View Gallery
The Whitakers decorate their 6,300-square-foot home for the holidays.
It's a question that seems to come up around this time every year, and people love to debate it: Should Christmas decorations go up before or after Thanksgiving?
And since that first bleak pandemic Christmas in 2020, media outlets such as The Today Show and Washington Post have published pieces proclaiming that decorating early for the holidays is good for you, that experts encourage you to decorate early because it makes you happier.
We won't examine the credibility of some of these claims here, but Beth and Todd Whitaker would agree decorating early and keeping your decorations up well past Christmas enhances the holiday spirit. The Whitakers always decorate before Thanksgiving and keep their decorations up — at least the non-Christmas wintry decorations — through at least Valentine's Day. They say they love it, so why not? But at more than 6,000 square feet, decorating their home for Christmas is not a one-day or even weekend-long process. But it's one that they enjoy and share equally.
"Beth has phenomenal taste in decorating in general," Todd gushes about his wife. "If it wasn't for her, it wouldn't connect in such a wonderful fashion. We put up our decorations early and take them down late. We do so because it is a great deal of work and we might as well enjoy them as long as possible."
We wrote about the Whitakers' extensive backyard renovation by Roth Landscaping Services in May 2019. The couple bought their 6,350-square-foot modern stone ranch, in southwest Columbia, in 2016. The spacious six-bedroom, four-bathroom estate is a case study in how to accomplish the warmth of a traditional look in a modern, open-concept design.
"Our goal is to have a touch of Christmas everywhere," Beth says. "But not overdone, we don't ever try to decorate every inch of our house."
Todd agrees, adding, "There may be some spaces that are not decorated, but we like having a holiday feel in each room. And we have a lot of visitors and company, and it's fun for them."
Where Contemporary Meets Traditional
"This is a more contemporary home than what we've had in the past, and so we tried to mix our warmth of traditional style with the contemporary design of the home, and we did that with Christmas, too," Beth says. "On the upper level we went with a silver and red theme with a more modern feel, while making it warm and comfortable. The design process is pretty organic for us. When we see something we know we like, we try to integrate it into our holiday setting."
The red and silver theme also adorns the exterior of the home. Evergreen arrangements decorated with sprigs of red berries, and large red and silver orbs, are found in the window wreaths and front porch planters. These accents, coupled with simple white lights that follow the roof line professionally installed by Candy Cane Crib, make a holiday statement that complements the house's grandeur without being busy or ostentatious. A decorative sleigh pulled by a set of metal reindeer silhouettes adds some whimsy to the front yard.
White pillows embroidered with red snowflakes sit perched on each poolside lounge chair in the backyard. Santa and snowman pillows, along with more evergreen arrangements with red and silver baubles, trim the patio overlooking the pool, pulling the looks together. Come inside, and the festive feel explodes with thoughtfully placed red accents throughout.
Opting Only for High-Impact Pieces
Beth loves to scour Christmas magazines for ideas but doesn't try to duplicate them; instead, she looks for what most represents the Beth and Todd aesthetic. "It's very much from the heart," Beth says.
"Something we've done for about the last 10 years is instead of getting lots of little things and trinkets, we only add what I call 'impact items,'" Todd explains. "Like the nutcrackers, the 13-foot Christmas tree — if we're going to go through the trouble of setting it up, I want it to have an impact. And I like trinkets, but I don't want to set all of that up and have it seemingly disappear in the room."
Todd, who openly adores his wife, adds, "I married an impact item 35 years ago, so I like to decorate with impact items."
Four pairs of life-size, fully-working, solid-wood nutcrackers are among Todd's top impact items, and there's a story behind them. The couple lived in Terre Haute, Ind., for 22 years, where they were professors at Indiana State University (the pair originally are from Missouri and met in grad school at Mizzou; moving  to Columbia in 2016 gave them the opportunity to be closer to children and grandchildren).
Every year, Stein Mart released one pair of commemorative nutcrackers per store. The Terre Haute shop knew Todd would come to buy them, so the store set the steins aside for him. He'd seatbelt them into his convertible, and once they were buckled in, the employees would take pictures for their website. Todd loves them because they are so unique and not likely to be seen elsewhere, even if they are incredibly heavy to set up.
Another high-impact item rounding out the decor is a Mizzou-themed Christmas tree in Todd's home office, which the couple bought at a charity auction. The skinny tree drips with black and gold ribbon, confetti, and ornaments.
"It's one of the first things we put up every year, and one of the last things we take down," Todd says. [It] blends two of our passions — Mizzou and Christmas."
The ambiance is what Beth considers the most enjoyable part of decorating for Christmas. "My favorite part of the holiday decor is enjoying it at dusk when all of the twinkle lights come on."
For Todd, he loves his Mizzou tree, as well as breaking out an enormous set of Nöel wine glasses he got from Stein Mart years ago.
Less is More
After several moves, the Whitakers have accumulated many holiday decorations over their 35 years together. Todd says it feels as if they could decorate five houses each year with all the items they do not put out. Beth's holiday decorating tips include knowing when to stop.
"Sometimes less is more," Beth says. "I have a tendency to overdo and have to remind myself that a few significant key items can complete a space." Todd nods in agreement as this matches his high-impact philosophy.
Beth says it's easy to do what feels familiar — the arrangement that worked in a previous home may not work here, for example. So, tinker and play; decorating should be fun.
"Don't be afraid to redo," Beth says. "I'll put something out and live with it for a day or two to see if it works."
Todd's decorating tip, besides going for high -impact items, is all about practicality. "My grandson suggested making sure we don't have a fire burning in our fireplace on Christmas Eve so Santa can come down the chimney," he says while laughing.
Though decking the halls takes some time, the Whitakers enjoy the process as much as they do the end result.
"It's just the way everything works when it's put together, and I love the thought process of assembling our holiday puzzle," Beth says.